Giving you super skin in express time, SUPERFICIAL is a new skincare concept with no frills, 30-minute, customised, solution-orientated facial treatments.
Opening in Green Square, Kingston on Wednesday 11 October, the new facial studio aims to reinvent the facial experience with quick, effective and approachable treatments.
"Our philosophy is that facials should be affordable, effective and fun for all," says Founder of SUPERFICIAL, Renee Douros.
Performed in 'anti-spa' surrounds, if you've ever experienced consumer anxiety when getting a treatment done, with overwhelming menus and the need for expensive add-ons, experience a new way of skincare as SUPERFICIAL eliminates treatment menus altogether.
"We see facials not as fluffy spa treatments that take forever and cost even more. SUPERFICIAL is about facials that deliver real skin results both in the short and long term" says Douros.
Clients are instead encouraged to book in for a free 15-minute skin analysis using state-of-the-art diagnostic imaging that develops their full skin profile. From there, a custom facial is created for the client by their skin specialist, based on their unique skin and goals. This could include chemical peels, extractions, LED light therapy, microdermabrasion, skin needling and oxygen serum infusion.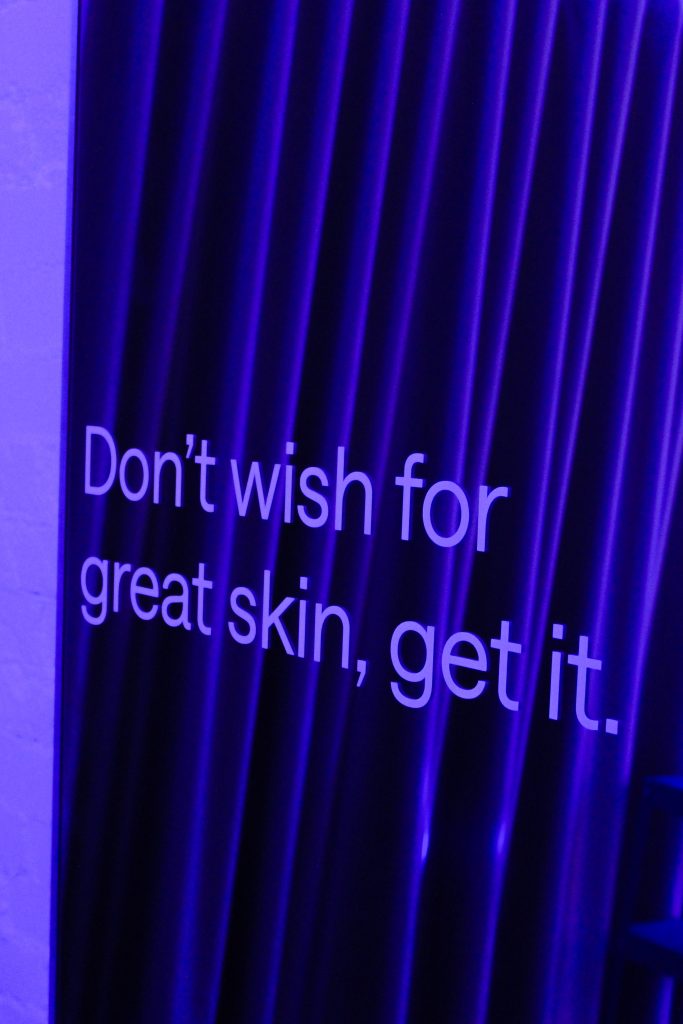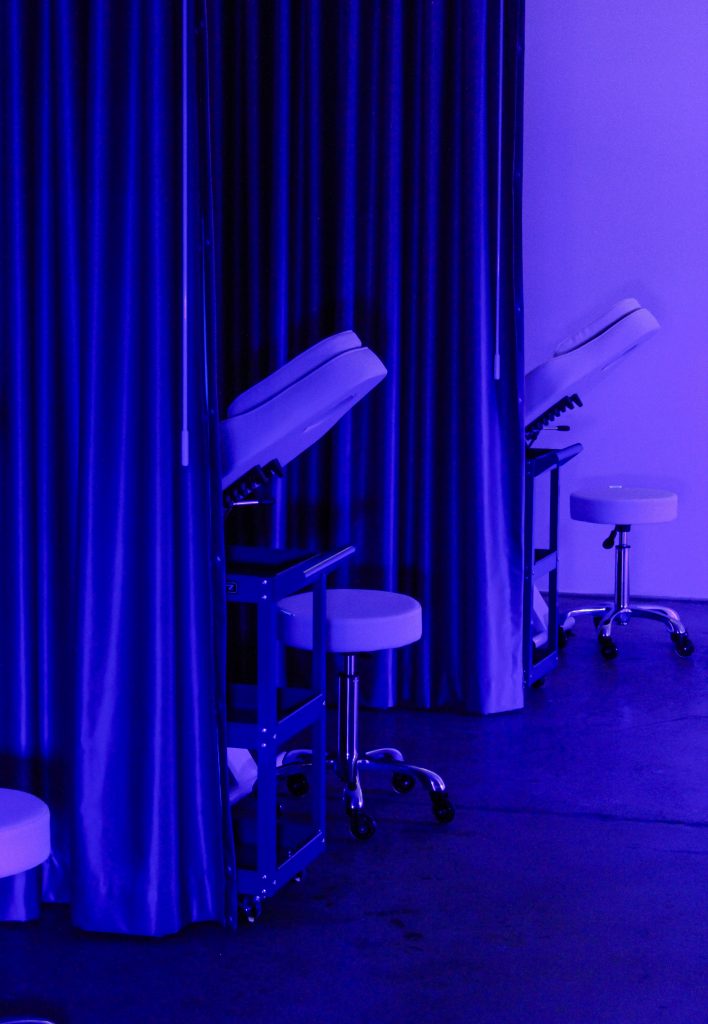 "No two skins are the same, so why should your facial be?" says Douros.
Also working to make skincare inclusive to everyone, with appointments costing a flat $99, SUPERFICIAL wants to make people feel confident in their skin.
Upon their first appointment, clients will be led to the product discovery bar where their skin specialist will work with them to hand-pick products to be used during the treatment. Clients will then use the dedicated wash bar to do the first cleanse themselves before moving to the open-plan facial pods, to ensure that the skin specialist can dedicate the full 30 minutes to the treatment.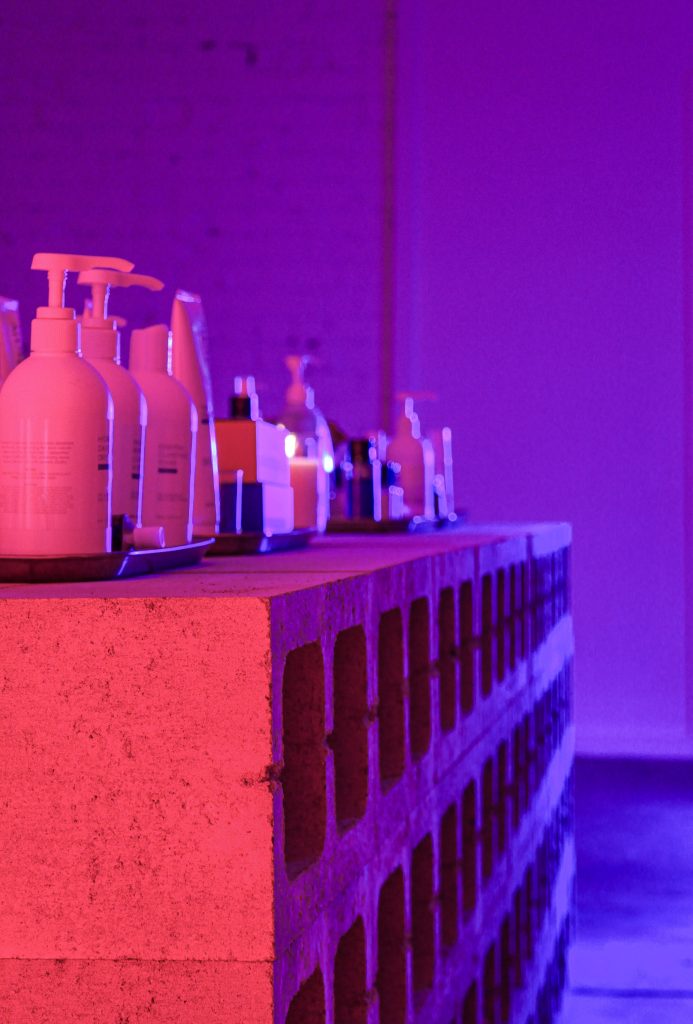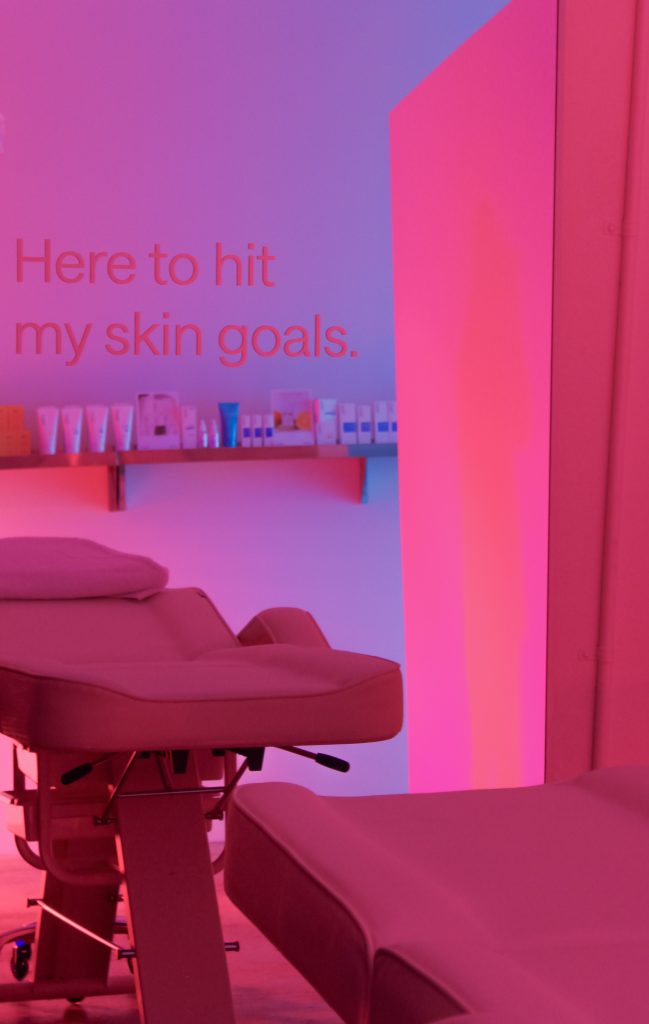 Their rebellious nature has also inspired the fit-out of their Kingston flagship. Reimagining the typical day spa or clinic atmosphere and setting, the studio is informed by the Bauhaus philosophy of functional shapes with little to no ornamentation, exposed brick, linear lighting and neon colours.
To find out more about SUPERFICIAL's innovative skin concept and to make a booking, visit https://www.superficial.world/