Taking home the 2021 People's Choice Award for Favourite Café, we thought we would give Two Before Ten a visit to see why they are loved so much by locals.
First opening as Enter Café back in 2008, Two Before Ten now runs six cafes across the ACT. Opening Aranda in 2014, they transformed the decade long vacant space into an eating house, surrounded by a colourful array of fruits and vegetables and native plants and flowers.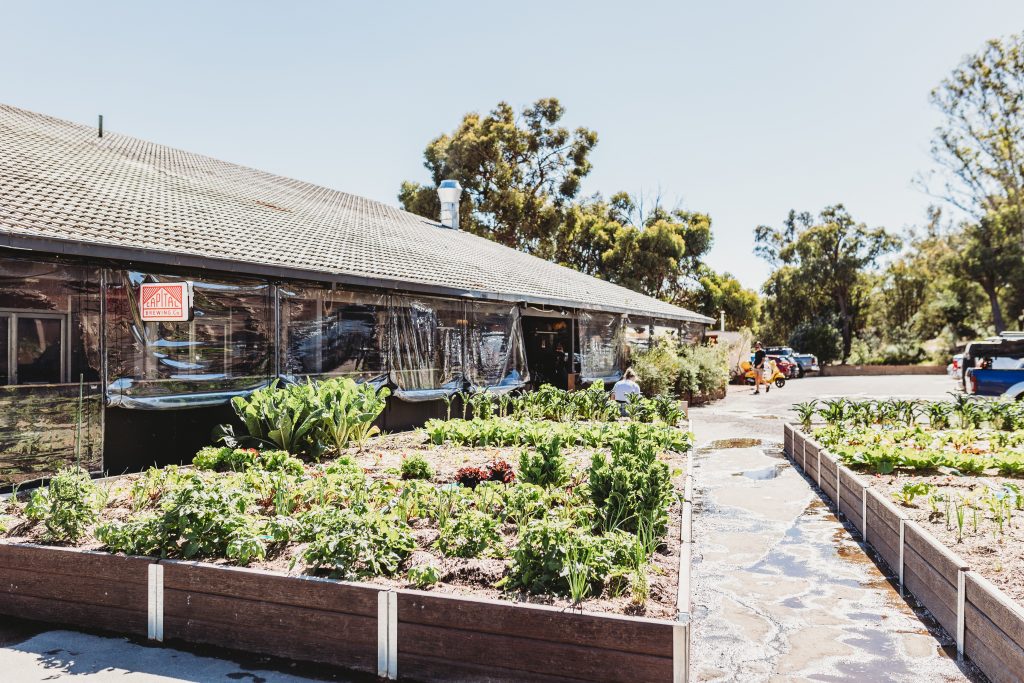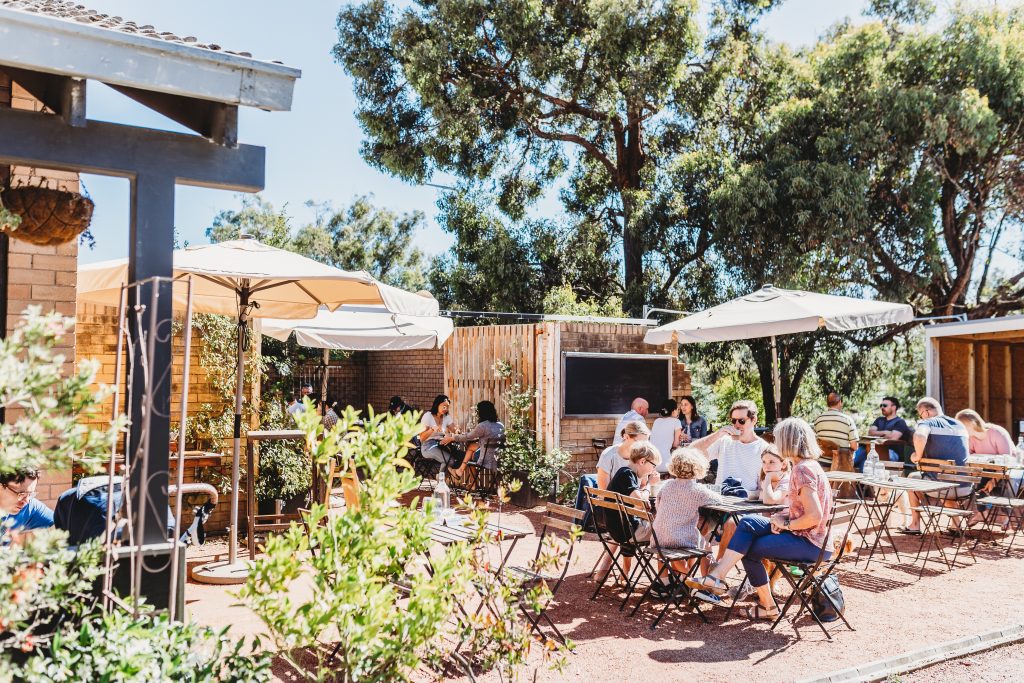 Sustainability is key to how Two Before Ten runs their day-to-day and they are constantly trying to further minimalise their waste to do their part to protect our planet. From collecting milk waste to make ricotta, pickling their own vegetables, to now aiming to recycle all their coffee cups in their new commercial compost.
Starting from a love of growing veggies at home, Part Owner and Managing Director Chris Dennis, wanted to employ that with his cafés. Presenting a great space for doing just that, the Aranda café became the hosting grounds for their Urban Farm. Right around the building you will now see a number of fresh fruits and vegetables, with even two mushroom growing rooms, which is the source to their delicious menu item Shrooms on Toast.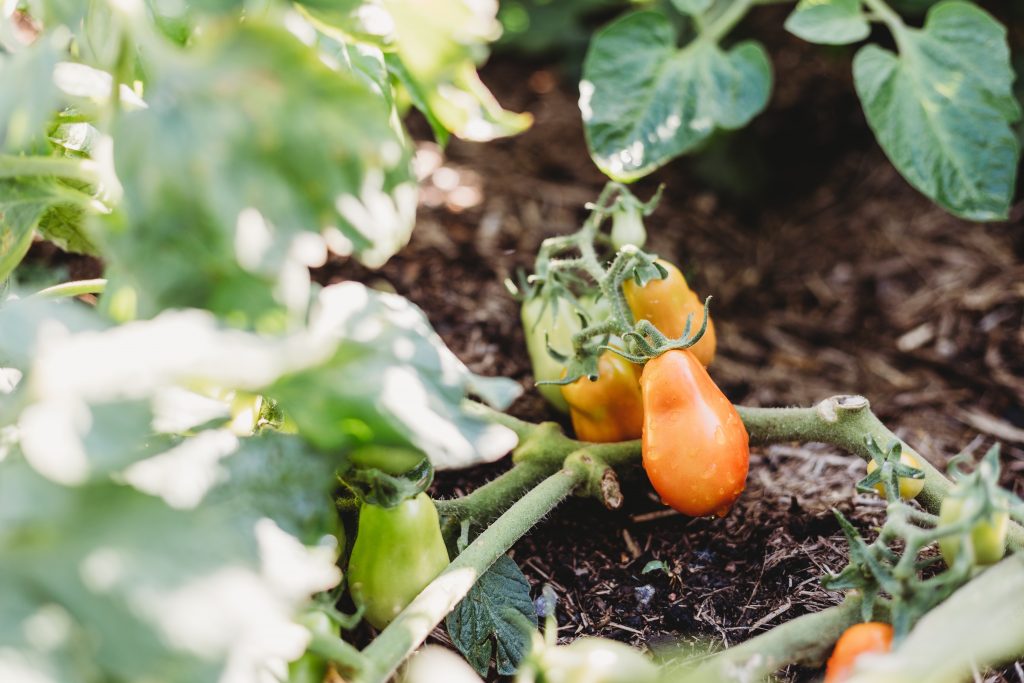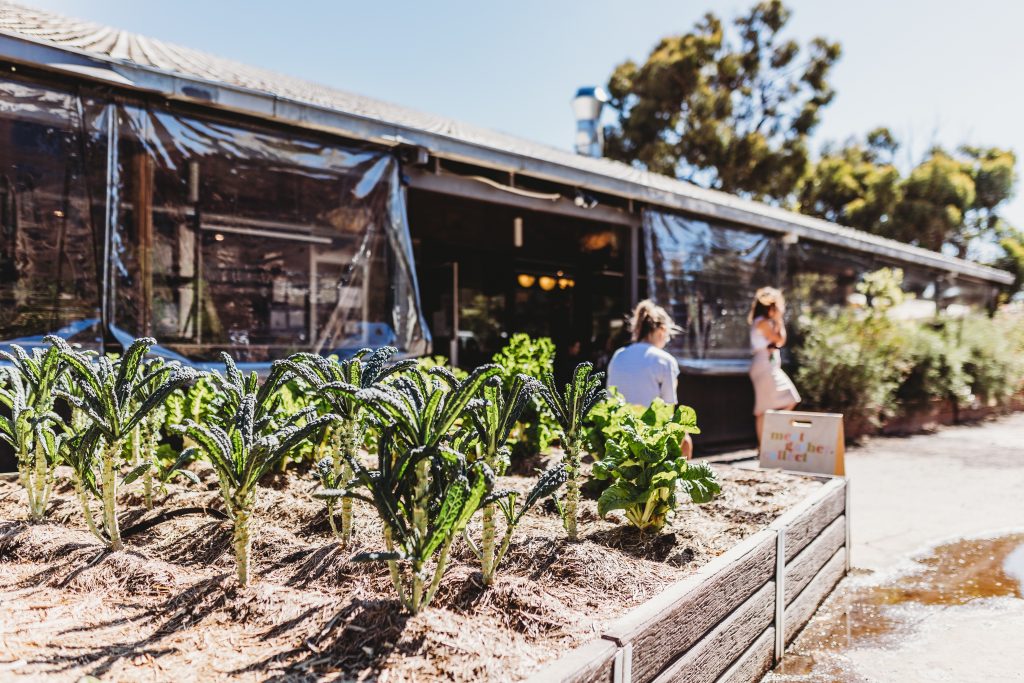 Investing more time in the Urban Farm in recent years, figuring out what to plant, when to plant it and how to supply their cafés effectively, has not always been easy. Every year poses new challenges, from pests, bushfires and La Niña's unpredictable weather changes.
"During the last four years, we've been putting more effort into the garden space and every year it's slightly different, with working out what grows and what doesn't. In the last six months we have completely redesigned the whole menu around what we now know grows well," says Chris.
"Our big growers are zucchini, tomatoes, eggplant, capsicum, beetroot and we're forever growing kale because it just grows and grows, as well as silver beet and Swiss chard."
The menu speaks for itself, with the word 'seasonal' popping up on just about every menu item, from the Urban Farm Granola, Ricotta Hot Cakes, Aranda Garden Bowl and the Loaded Toast. Coffee beans are also made in-house at their roastery site in Mitchell.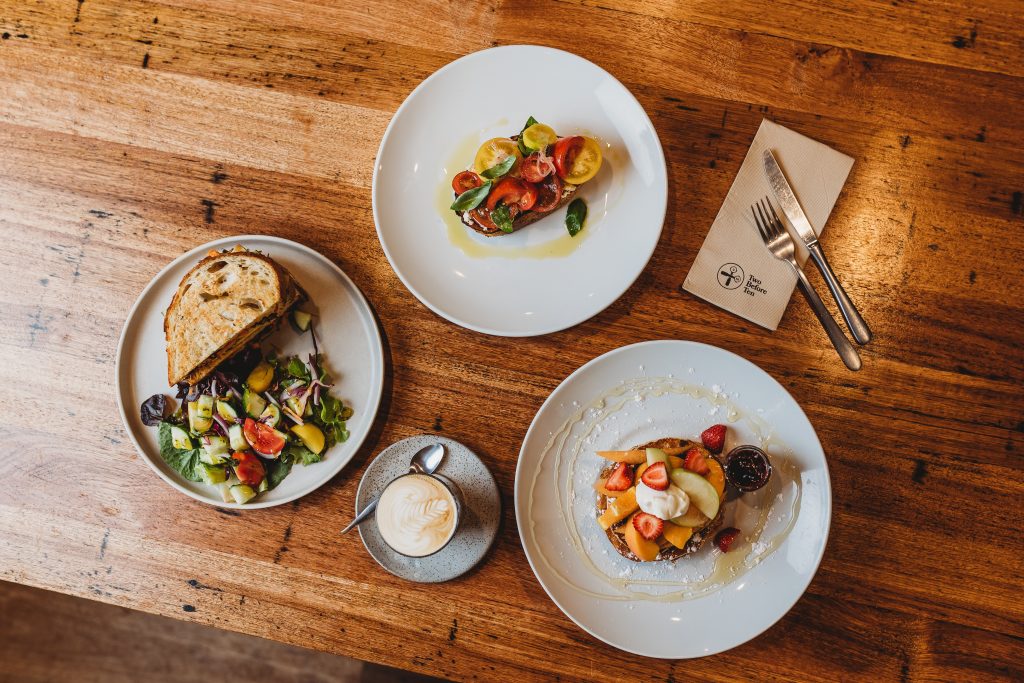 The fresh produce harvested at Aranda is also used at two of their other cafés in Greenway and Hobart Place. Often when they are growing more veggies than they possibly know what to do with, they find other ways to use it so it doesn't go to waste, such as pickled zucchini or selling it to locals, which they did a lot of during lockdown.
"When I got into business it was to look after people. When we started, we wanted to do the right thing while trying to make money and as we've gotten bigger we've realised we are an exemplar for that activity," says Chris.
"We want to provide people with a sustainable café, where they can spend their money and impact the greater sustainability effort. It's worth it to do the right thing."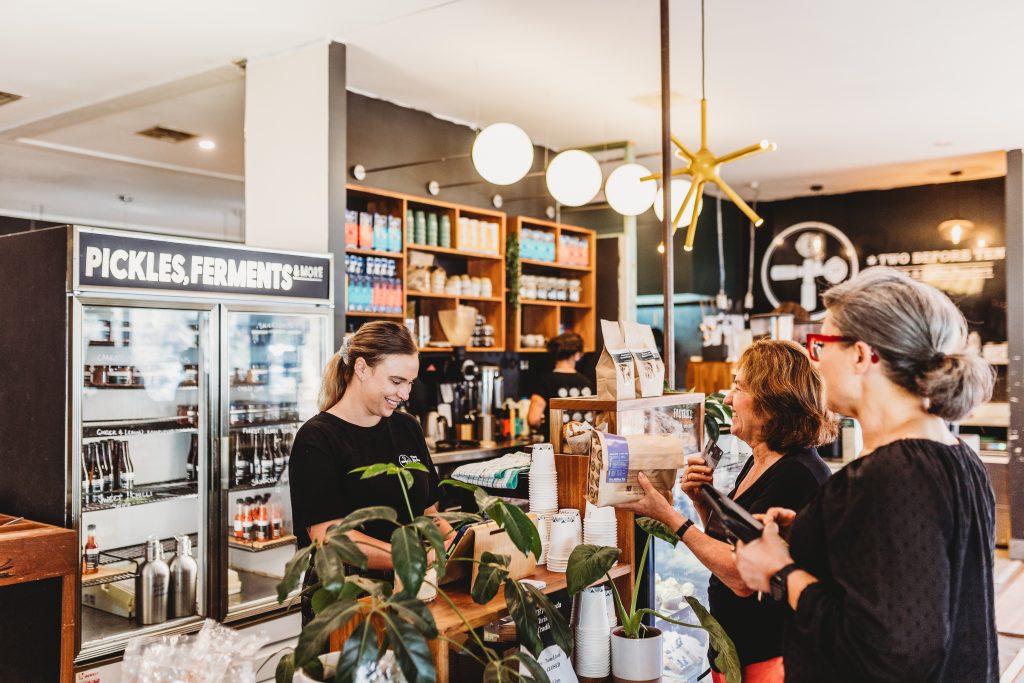 After being taken through the meticulous work they do with the farm, how it is harvested and later put into delicious meals, we realised Two Before Ten is so much more than just a café. Seeing all the effort that goes into their sustainable work, only makes you want to come more often to support this great initiative.
A well-deserved award for a fabulous café.