Lyneham café, The Front have undergone many changes and have proven to be on the front foot of suburban dining. Their ethos remains the same, keeping their name, highlighting rotating works of art on the walls and being a place for the locals to escape to. Though their introduction of dinner dining has given them a new notch on the belt to impress their guests. And impressed we were. Unsure if my captivation with this menu was fuelled by wine, the knowledge fed to me by their inviting staff or the fact that I had three desserts and was on a sugar high. Whichever it was, I encourage you to put this venue at 'the front' of your hit list.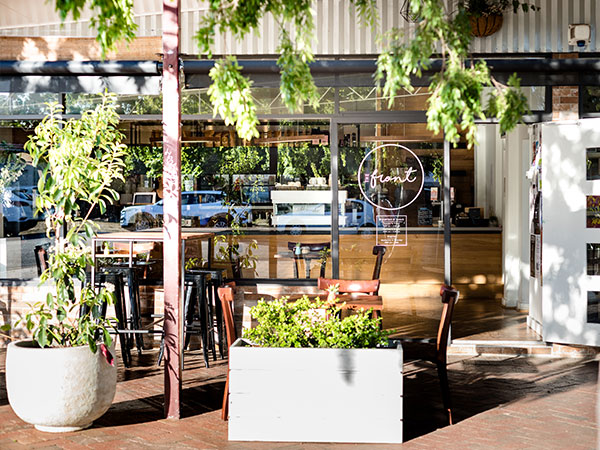 Photo by Ashley St George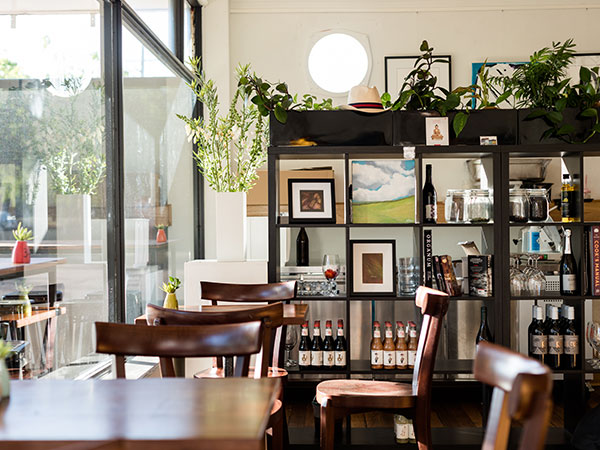 Photo by Ashley St George
The Lamb Belly really set the pace for the night. It's the type of starter you dream of ordering seven of and skipping a main. Not to mention, it's unique to Canberra. Gochujang coated 8-hour cooked lamb, charcoal grilled with butternut pumpkin pickle and wrapped in a sesame leaf like a soft taco.
"The glaze is a chilli Korean sauce, usually used with pork belly so I wanted to mix it up with lamb," chef Nicky Kim says. "The lamb is actually three really thin slices that are pressed together to make a slab as you would imagine pork to be."
In the case of the Cauliflower, this dish is the triple threat. The base is swirls of cauliflower puree, the main attraction roasted cauliflower with a dried version of bulgogi spice and finished off with raw cauliflower which impressively holds its tree outline even when it's thinly shaved over the top. While Cauliflower three ways doesn't initially sound that colourful, the team have overcome that with an unsuspecting ingredient.
"We cure egg yolk in salt and brown sugar over three days to detract the moisture. It turns into a jelly which we can than roll out like pizza dough and cut into yellow shapes," Nicky explains.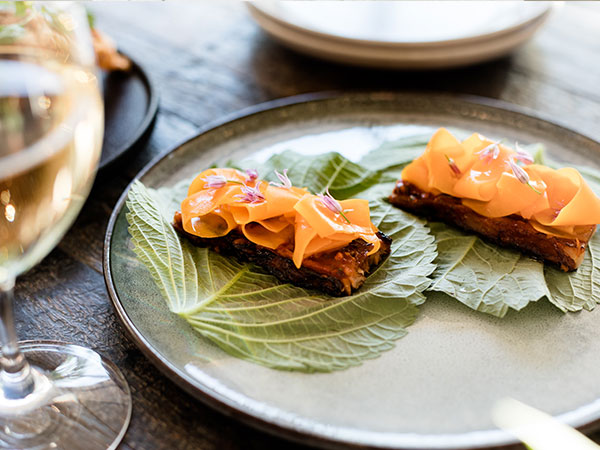 Photo by Ashley St George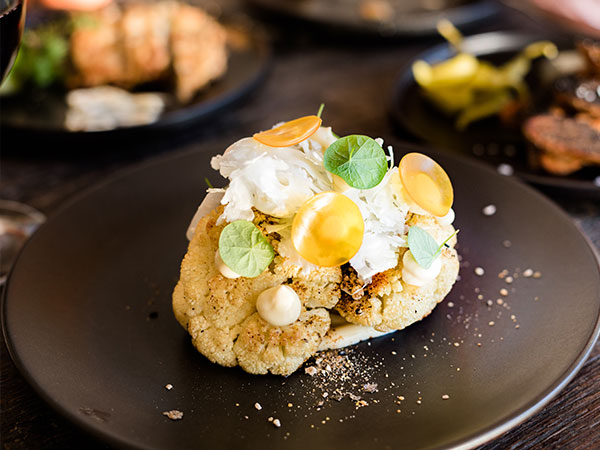 Photo by Ashley St George
You'll find two chicken options, both extremely different but extremely tasty. The Kogi Chicken breast is moist and falls apart at your fork. Chef Nicky says Koji is used in sake but in this case it makes the marinade give off a charcoal taste with a glossy caramelised coating. Your other option is Fried Chicken. The batter is gluten-free done with rice flour and potato starch to ensure a good level of crisp.  The chicken has a Jamaican jerk spice which was enjoyably tangy. And the chicken is marinated in ginger and buttermilk.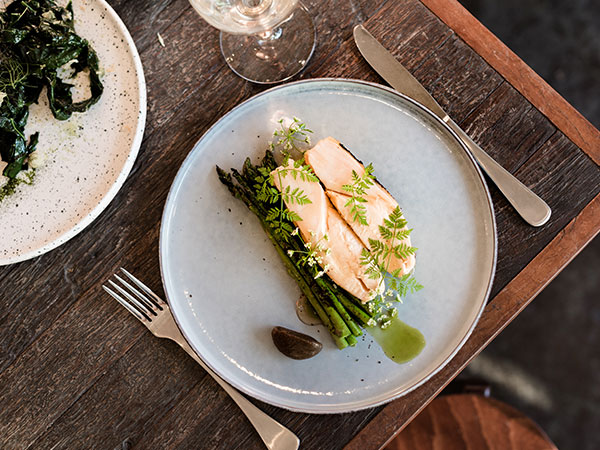 Photo by Ashley St George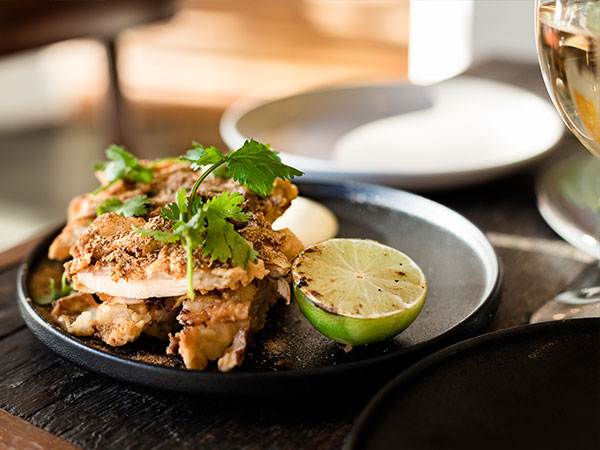 Photo by Ashley St George
As far as seafood offering go, you'll be spoilt with either Salmon en Papillote or Rock Cod. Both satisfying picks though the salmon has a better back story.
"We have salmon on day menu and we would use of offcuts for staff meals, basically just cooking it up the fastest way possible until we realised it had legs to go on the actual menu. Salmon en Papillote translates to 'in paper' and that is exactly what we did. We added raw pipi's, citrus fruit, fennel, herbs and a dollop of butter, wrapped it in paper with the oven on high and let the juices cook the salmon."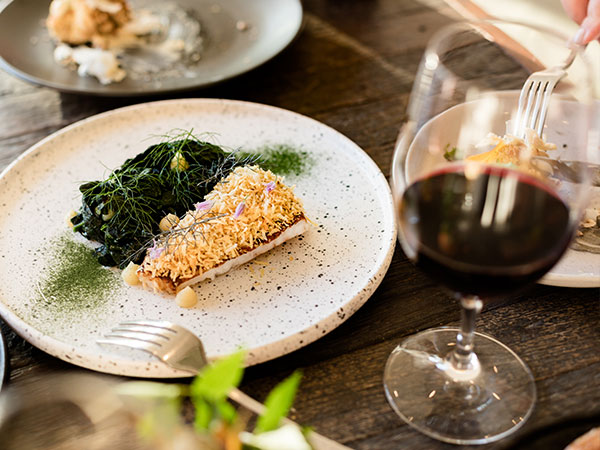 Photo by Ashley St George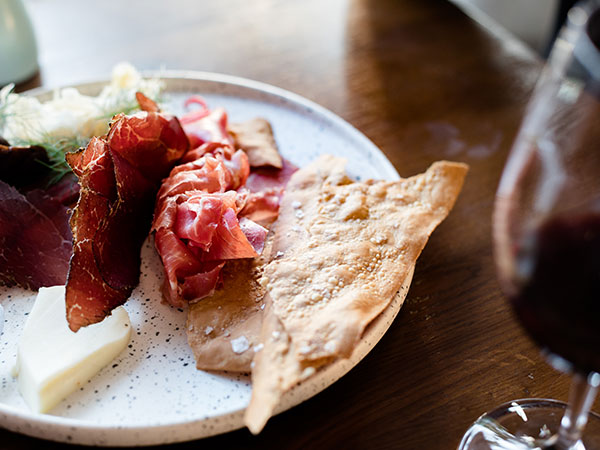 Photo by Ashley St George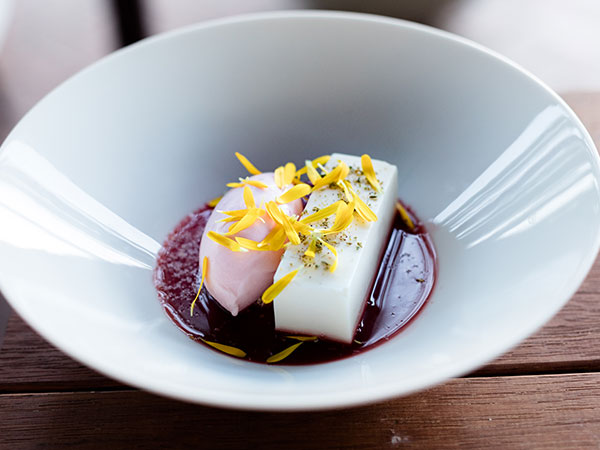 Photo by Ashley St George
There is a scientific reason why our stomach always makes room for dessert, yet there is no scientific excuse why ours made room for all three. A slightly smoked Chocolate Mousse, a slightly sour Elderflower Pana Cotta and slightly chilled Fruit Sorbet all beautifully presented. For those who want something a little lower key in between meals. You can snack over a wine with a cured meats, cheese and crudités board, plus olives.
The Front is located at1 Wattle Pl, Lyneham. 
Brunch is available from 7am (8am weekends) – 3pm, dinner from 5pm onwards with a light snacks menu offered in between.