In a unique cultural event, the National Museum of Australia's newest exhibition Connection will showcase a world-first multi-sensory Indigenous art experience in Canberra this June.
Connection: Songlines from Australia's First Peoples in a spectacular immersive experience takes visitors on a journey of discovery across Australia, through sky, land and water Country. Using multi-sensory projections and dynamic immersions, Connection brings to life the stories, art and culture of Australia's First Peoples and aims to celebrate the spirit of Indigenous Australia.
Featuring more than 300 images from 100 artists, Connection represents the diversity of our First Peoples, showcasing images from remote, rural and urban areas working in traditional and contemporary art forms.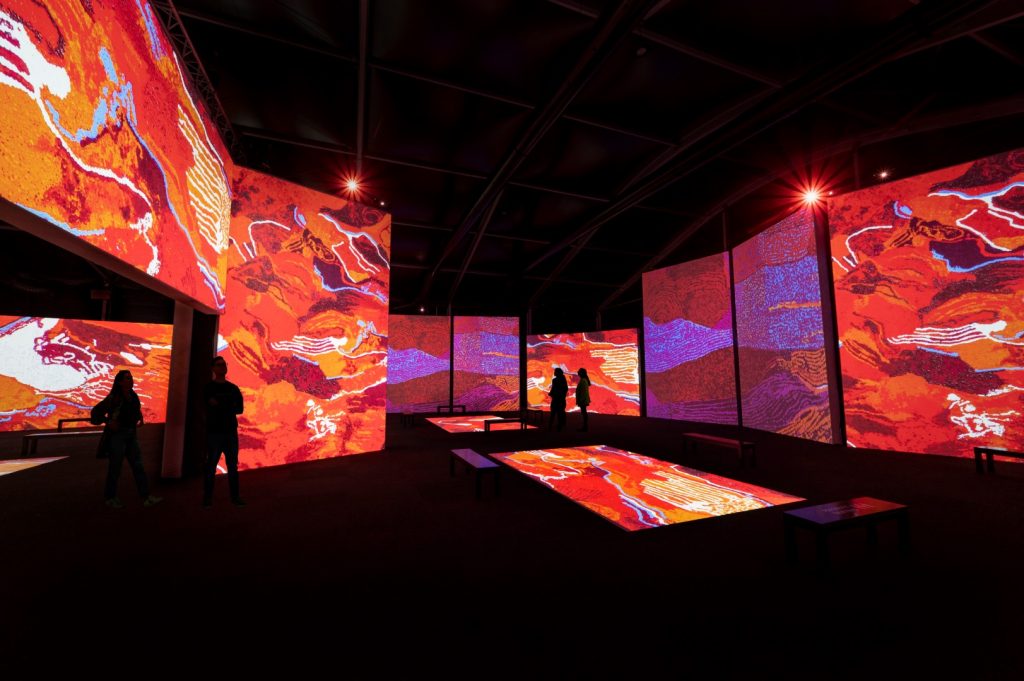 "The Museum is known for exploring and sharing First Peoples' stories globally, for increasing accessibility and for bringing our stories alive. There can be no better way to bring our songlines stories alive than through the awe-inspiring use of sound and light animations of Connection," says National Museum lead Indigenous curator and guest curator on Connection, Margo Ngawa Neale.
Partnering with Grande Experience, the creators and producers behind Van Gogh Alive, the exhibition will use cutting edge light, sound and colour technology to create a 360-degree interactive space of large-scale, immersive projections and cinematic surround sound.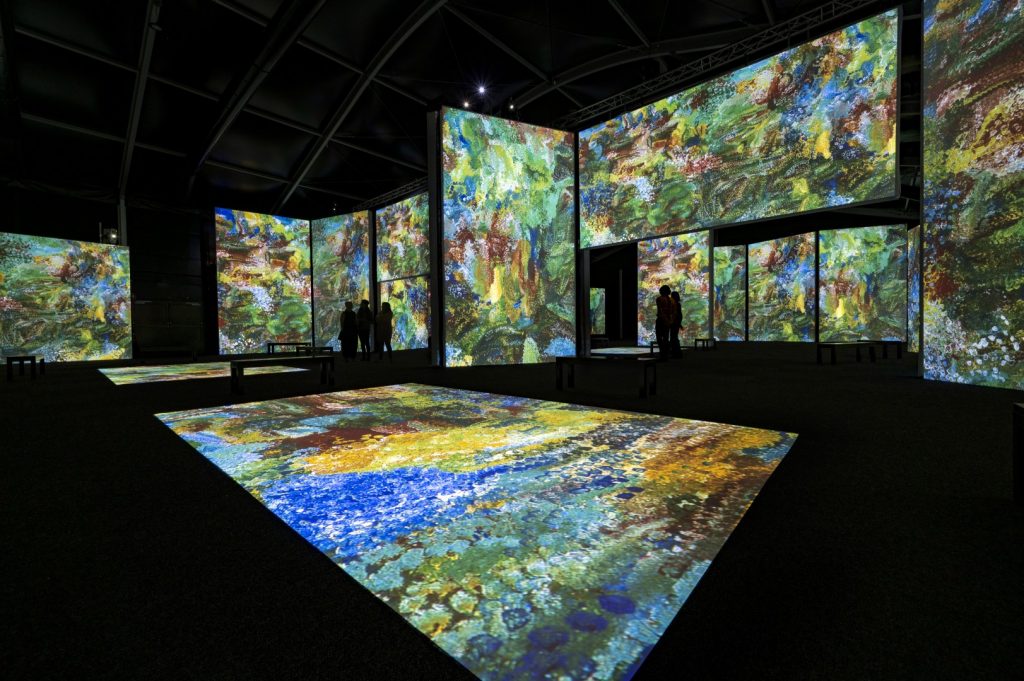 "Visitors will enjoy the unique opportunity to submerge themselves in the art, history, spirit and vibrancy of Australia's First Nations culture. We could not be more excited and prouder to be partnering with the esteemed National Museum of Australia to bring an exclusive experience of this kind to the nation's capital," says Executive Chairman and Founder of Grande Experiences, Bruce Peterson.
Transforming original artworks into a powerfully rich and interactive celebration, expect to see artists such as Emily Kame, Kngwarreye, Albert Namatjira, Tommy Watson, Gabriella Possum, Anna Pitiara and Lin Onus, as well as a number of works from the Museum's collection.
Connection will be open to visitors from 8 June to 9 October, to read more on this exciting exhibition or to get in early and book tickets visit https://www.nma.gov.au/whats-on/connection