Grab the girls and round up the guys, Kingpin Canberra is calling your name. Suppose you're looking for a new place to get together with your girlfriends, workmates or even a modern valentine's day interpretation. The 'Love-Is' theme is open for interpretation and centres around great vibes and food, entertaining arcade games, bowling, karaoke and much more, look no further.
Located in the Canberra Centre you won't be able to miss Kingpin with its array of colourful neon lights and wide-open spacing, inviting visitors to enjoy a playfully competitive game and test their skill sets. Once you've used up all your energy there is no need to go wandering for a place to eat after, Kingpin has it all with a great variety of restaurant-quality food and beverages, making it a multi-attraction entertainment venue. There is even an outdoor balcony at the back creating those summer night bar vibes for you and your girlfriends to grab a drink and soak up the views.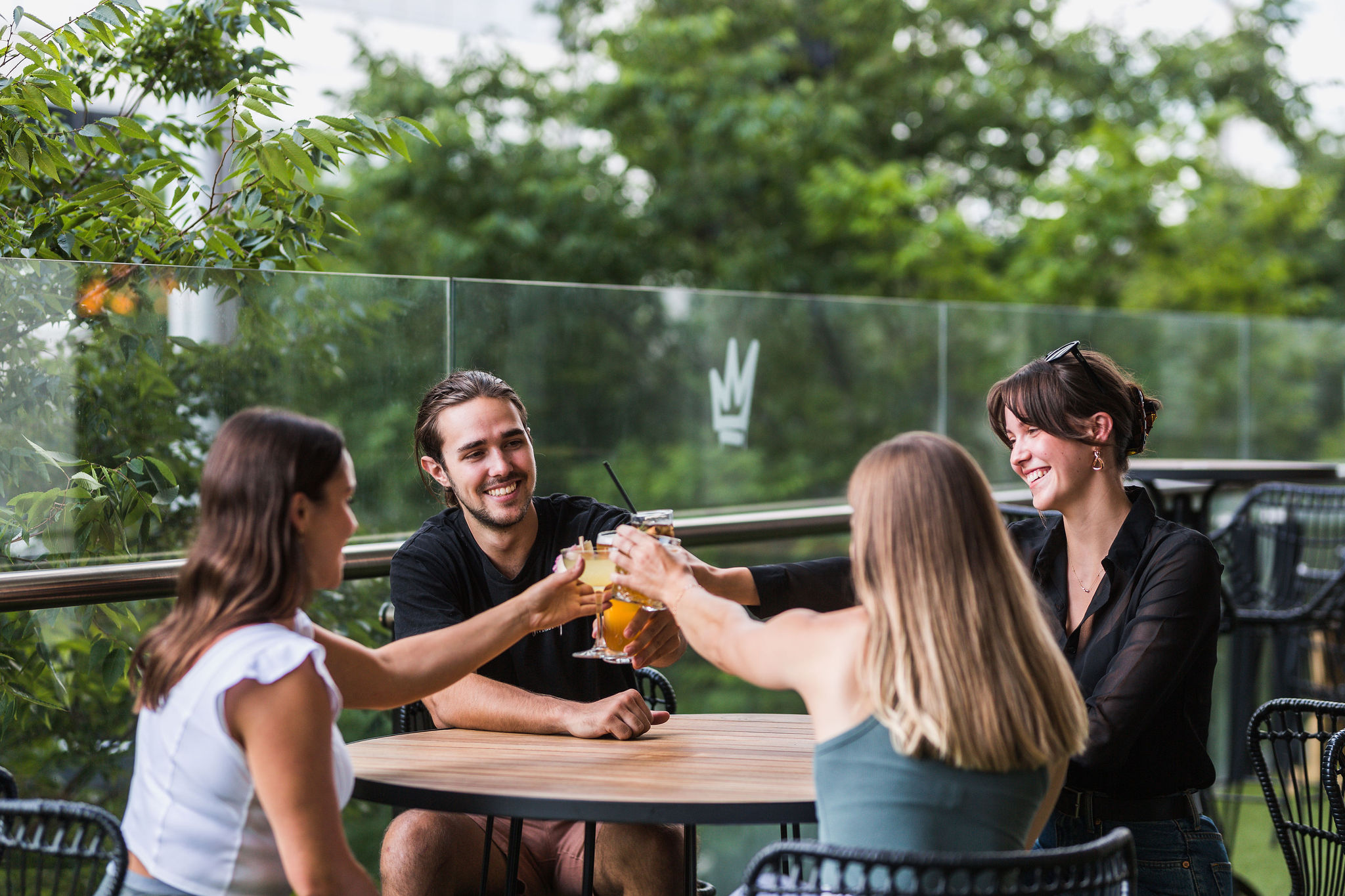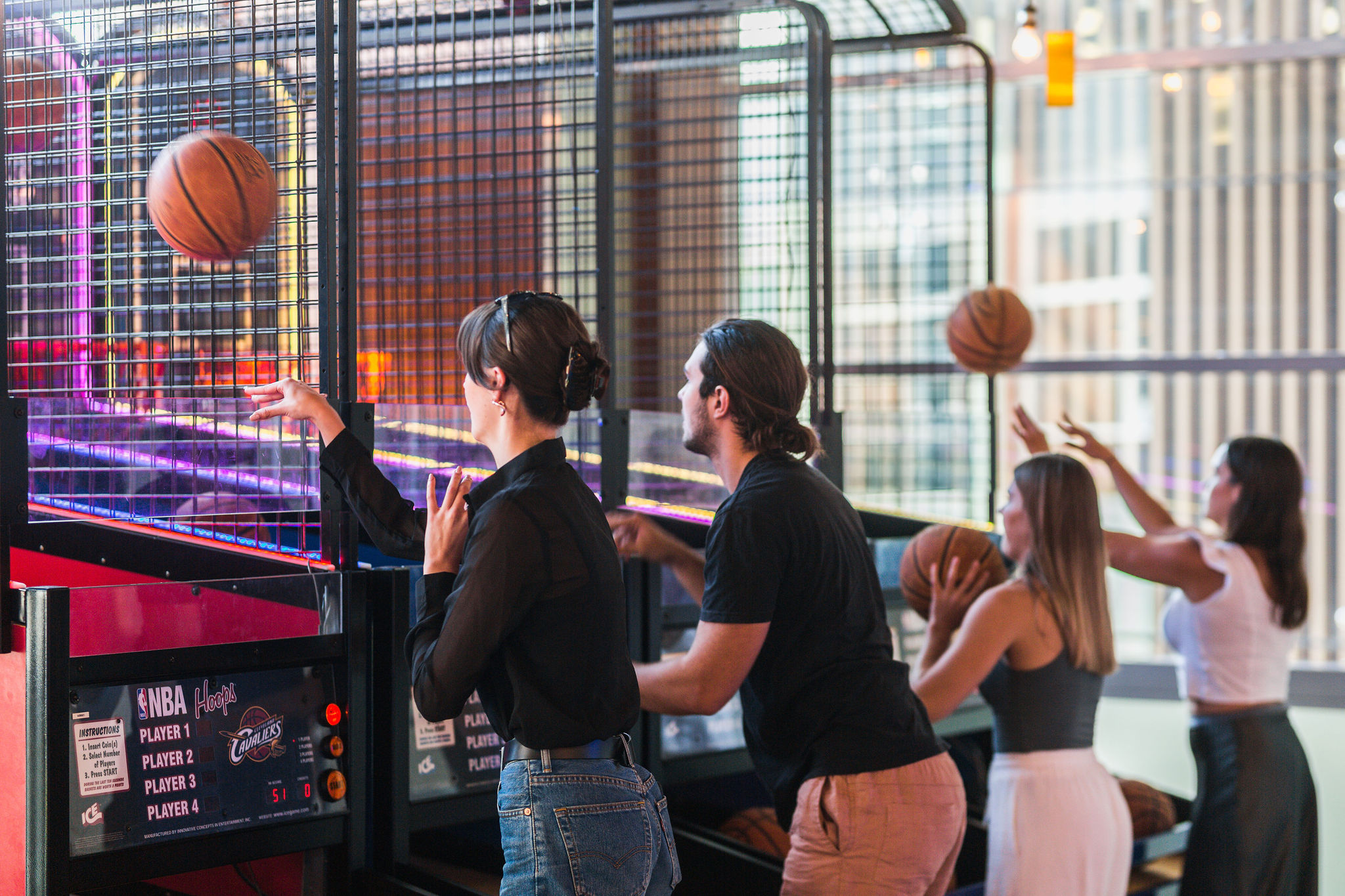 With over 100 arcade games ranging from the all-time classics like ice ball, race car driving and claw machines to an excellent range of virtual reality games showing off all the new gaming technologies, there is something for the hardcore gamers to those just looking for a good time.
Alongside their impressive arcade selection are several other group games including pool and ping pong tables, bowling, karaoke and even escape rooms. This is the perfect destination for your Friday shenanigans promising something excitingly out of the ordinary.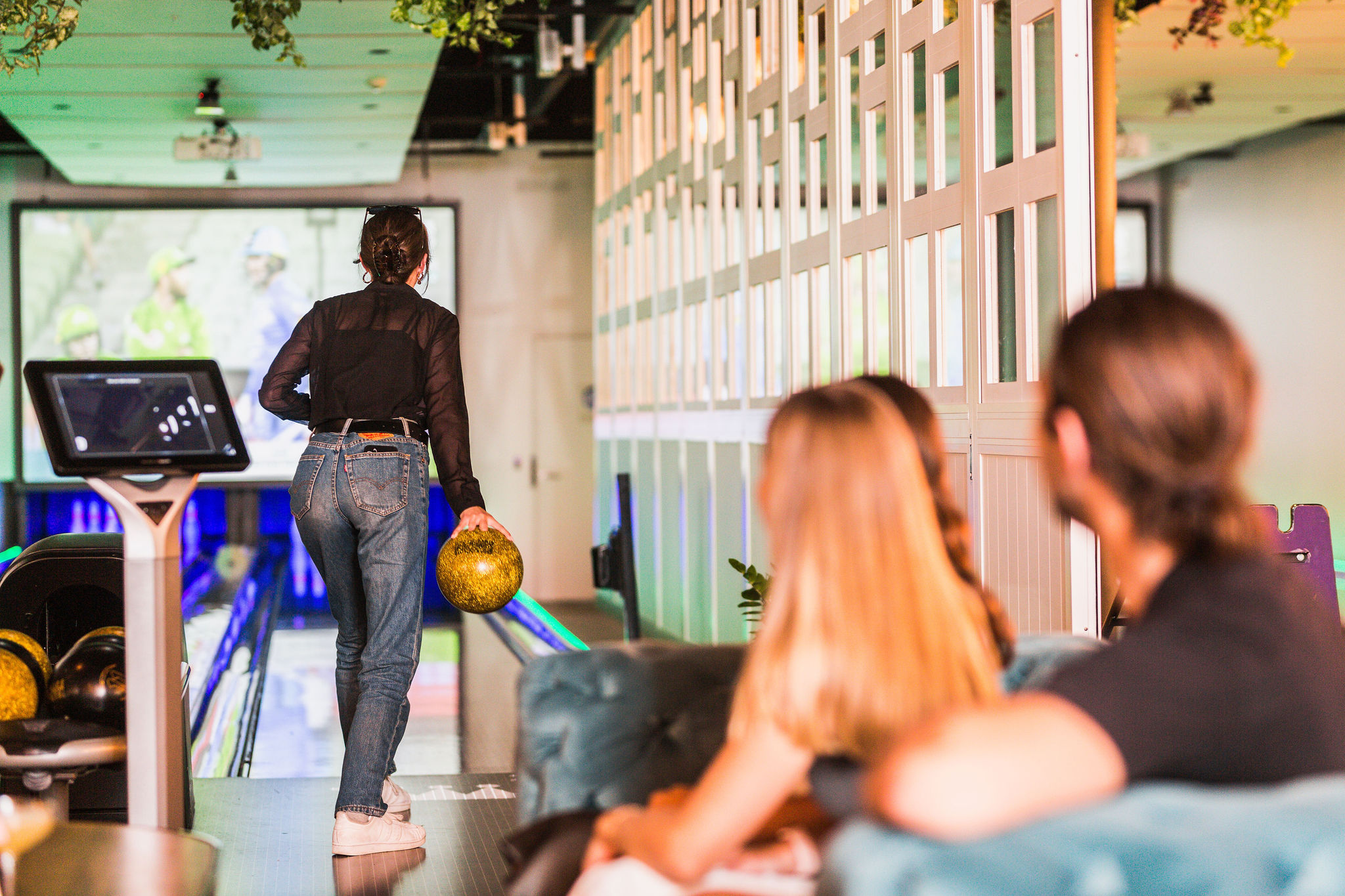 Hidden at the back of the building lies the bowling alleys, fitted out with comfy couches for friends to cheer on their squad, no matter if they are familiar with a turkey or shamefully look to the staff to put the sidebars up. Also in between the couches are tables for food that are perfect for ordering nibbles and sharing plates from the menu to snack on while you strikeout.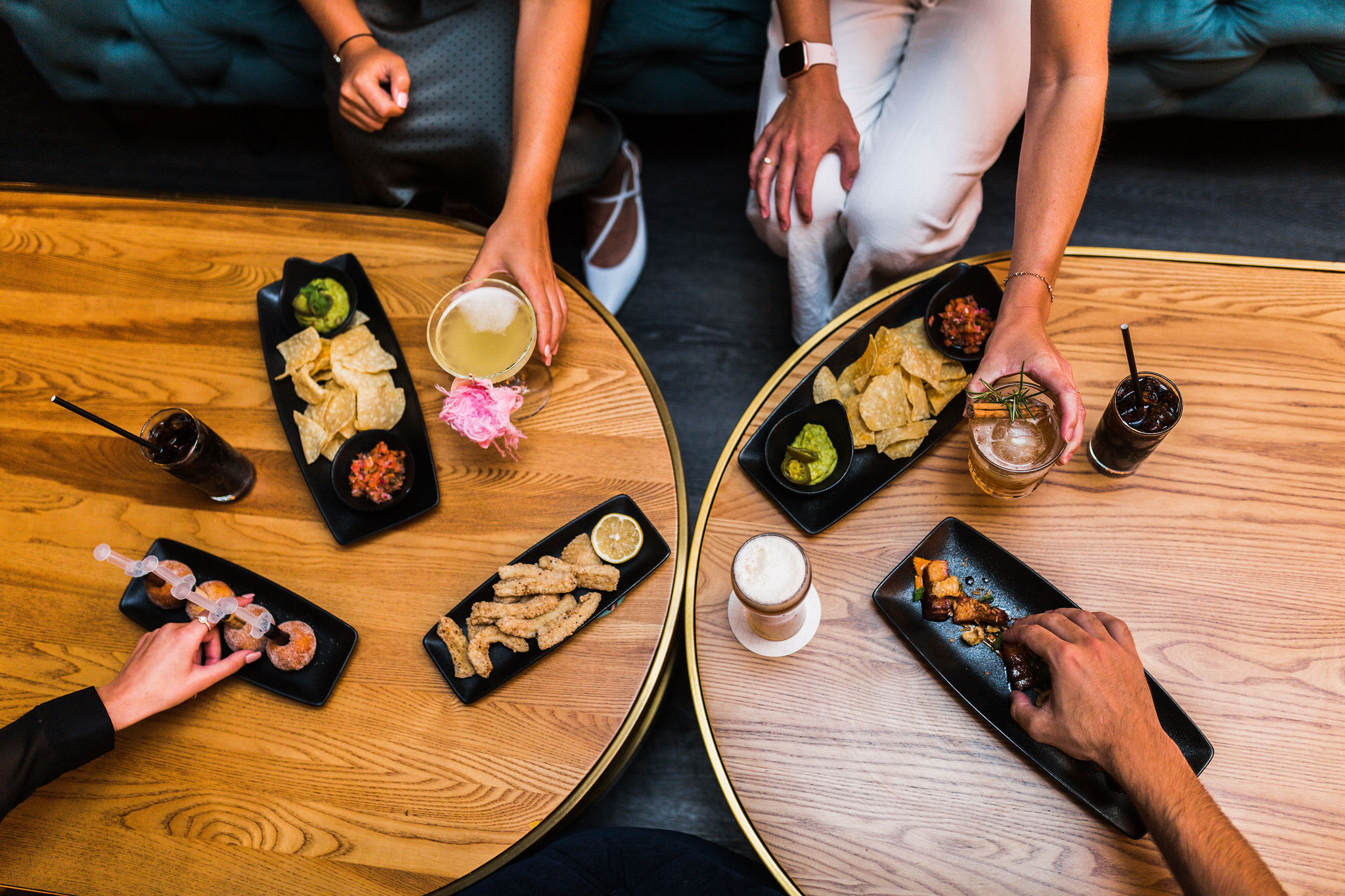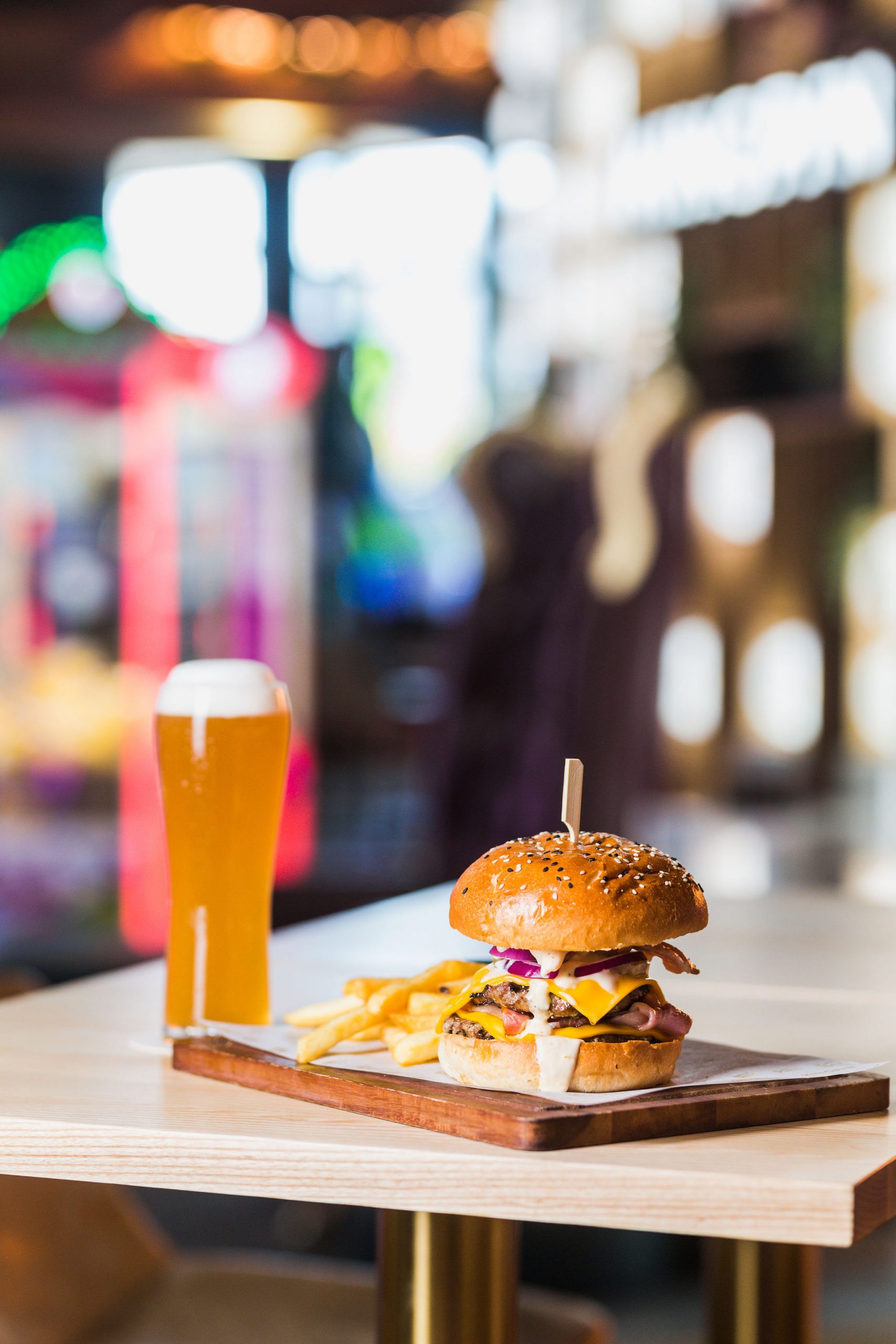 Kingpin's menu has a fantastic variety of delicious sharing plates that complement the atmosphere and satisfy players' stomachs, getting them ready for round two. Chef Smith says this is "ideal for uniting in joy with friends and family."  
Enjoy great value deals up for grabs if you buy three or more small plates. A fan favourite is the tender pork belly with crackling, lime and chilli salt, the salt and Szechuan pepper squid, and sweet tooths injectable doughnuts! But you don't always have to share; there are pizzas, burgers, nachos and healthy bowls included on the vast menu too.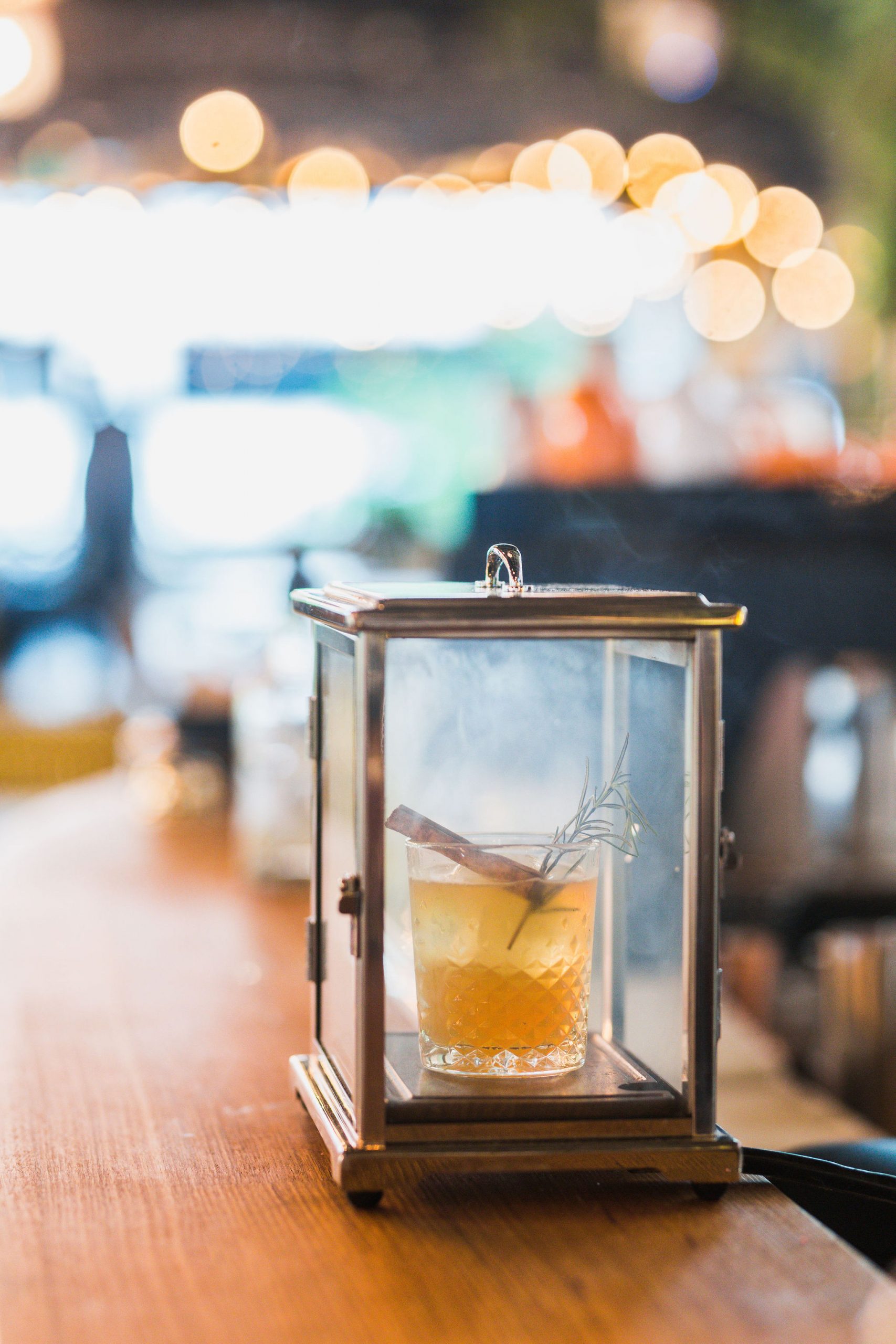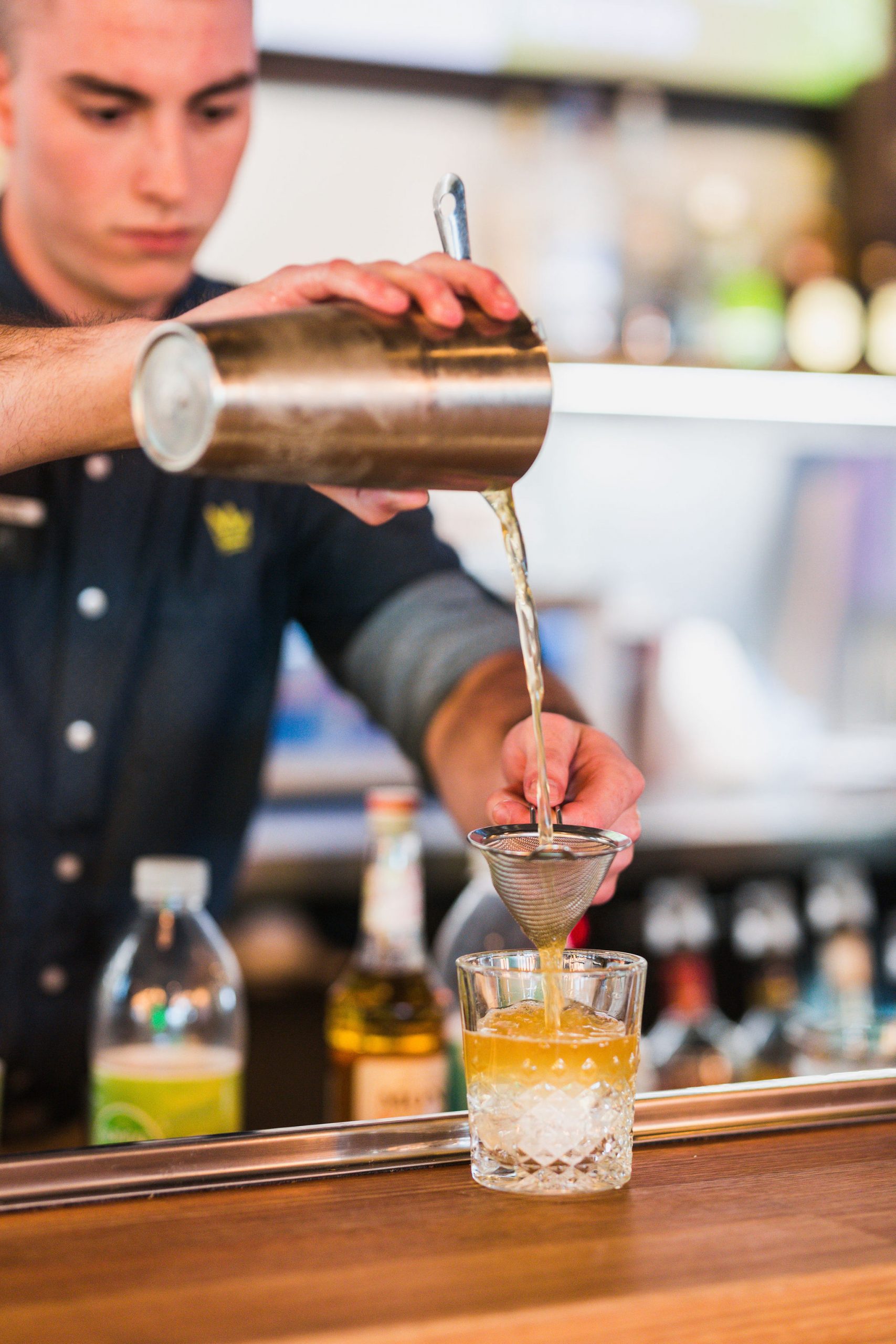 What would a night out be without a few drinks? Kingpin has an impressive alcoholic and non-alcoholic beverage list with an extensive cocktail menu which will completely wow you with its creativity and delicious taste. A standout is the 'Good and Evil' cocktail, dubbed the smokey showstopper, it is completed with spiced rum, cinnamon, sweet maple and lime juice then smoked in applewood which the talented bartenders invite you to watch as it is quite the show.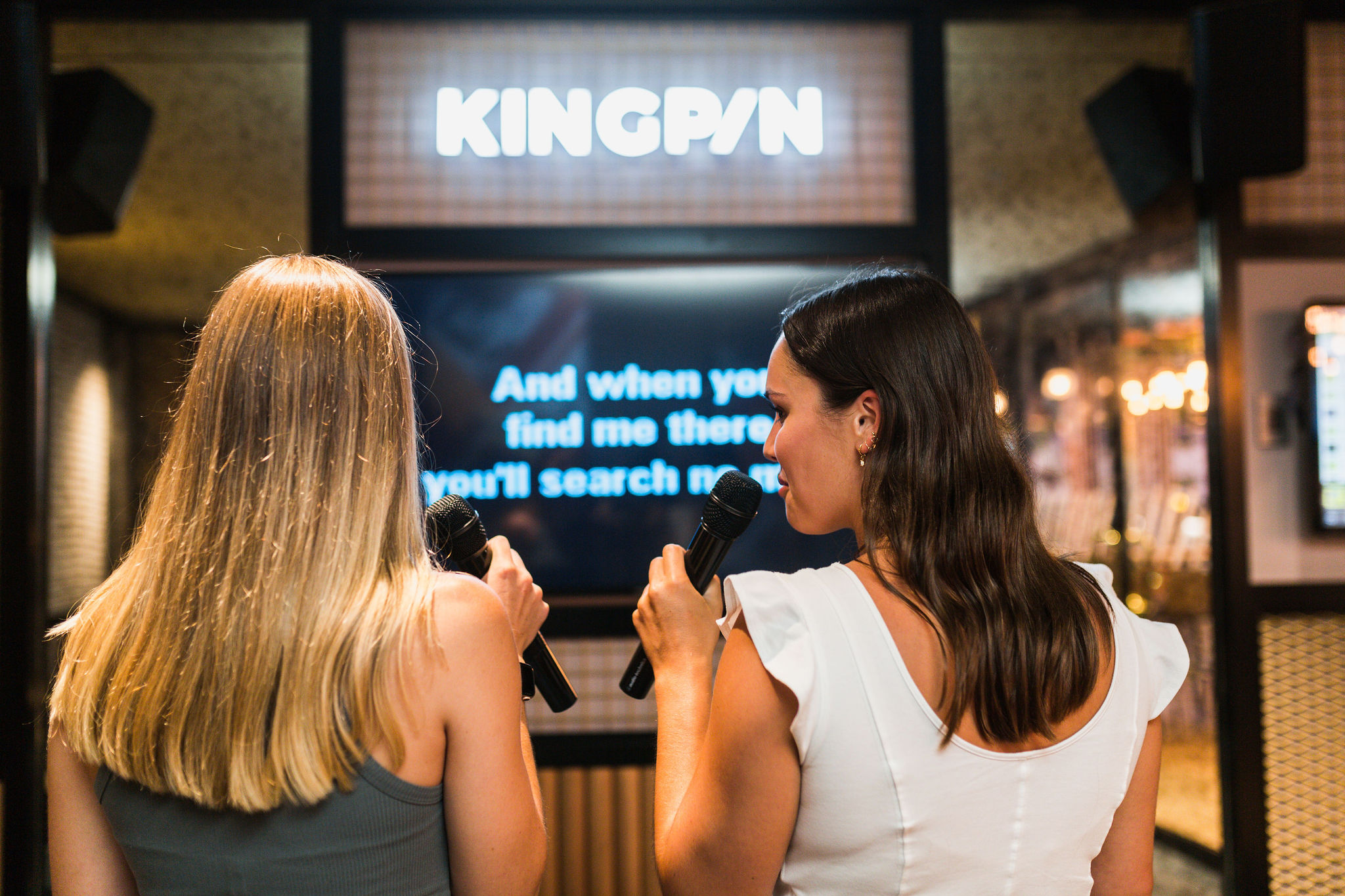 Once you've had your fair share of cocktails feel the confidence to migrate over to the karaoke rooms and sing your heart out to all-time favourites and new releases.
 Kingpin is open 7 days a week, Sun – Thurs 9 am to 10 pm and Friday and Saturday 9 am to 12 am. To book your group in for bowling, karaoke or escape rooms jump on their website!