The classic Martini is one of the most iconic cocktails in history. On paper it's a simple double act of spirit and Vermouth, however when you delve a little deeper it's anything but straightforward. Wet or dry? Shaken or stirred? What does it all mean, and how do you make the best Martini?
We asked Canberra's very own Martini Whisperer on the elements of a great Martini ahead of his Saturday Canberra Centre's Autumn Cocktails masterclass.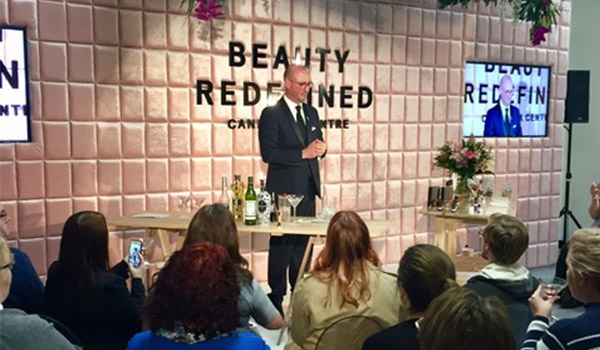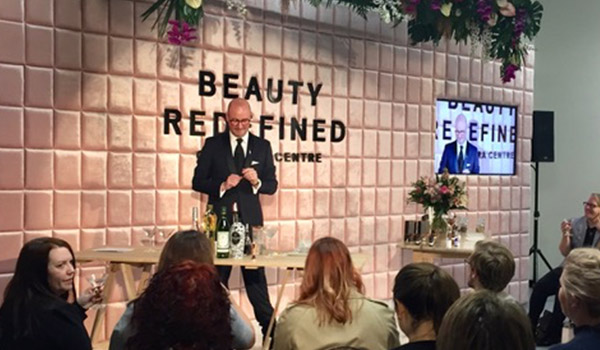 First things first, what is it about a Martini that captivates you?
Each one is unique and ephemeral. You can have the same ingredients on the same day in two different cocktails and they'll be different. Even though they are so simple to make, just a few ingredients, they can range from the so-so to the sublime.
Besides, the Martini is a cultural icon, it has its own presence and has both potency and sophistication.
How important is it to use quality spirits – are there any brands you would recommend?
In expert hands, a good Martini can be made with average ingredients, but naturally, some spirits and Vermouths are better than others. Locally, I like the Big River Gin and the range from Underground Spirits. For imported gins, I love Plymouth, Sipsmith and Jensen's from the UK, and the elegant Citadelle gin from France. For Dry Vermouth I prefer the French Dolin or Noilly Prat.
Stir or shake?
Stirred always. You want your Martini very chilled, but not diluted, plus you want it pristine looking. So shaking makes the cocktail cloudy and you end up with flakes of ice in it, very unappealing!
Why is a Martini chilled? How important is it to the drinks alchemy?
If there is one thing you do, it's getting your Martini as cold as possible. Your glass and mixer should be chilled ideally, plus your spirits and vermouth. I keep mine in my fridge until I need them.
A Martini is just a glass of warm booze after 20 minutes or so, and you are aiming for a crispness that doesn't (ironically perhaps) taste like alcohol. As the cocktail warms, you also get the flavours opening up and complexity from the garnish too, but you want to start very chilled.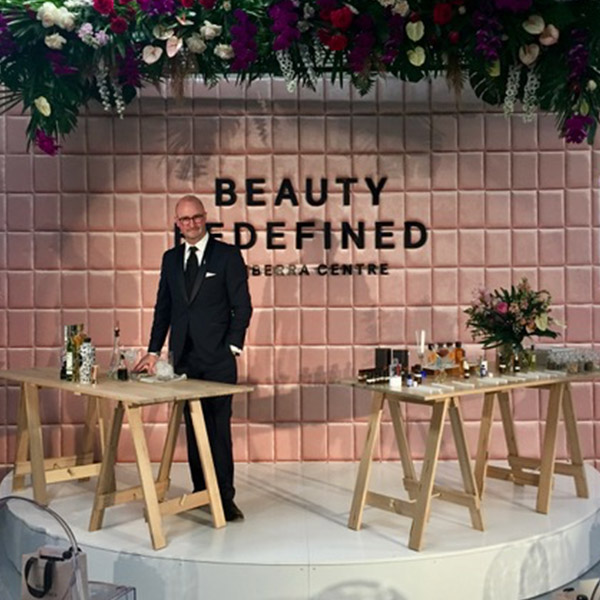 To garnish or not to garnish?
Always! Depending on the gin, and your preference, opt for either a green Sicilian Olive (not those silly stuffed ones), a lemon twist, or even a cocktail onion for a Gibson Martini version.
I've also pushed the envelope with some spirits using fresh herbs like rosemary or lemon thyme, but's that's advanced level stuff.
How important is ambience when enjoying a Martini experience? Is jazz a prerequisite?
It makes a big difference. Martinis are not just a cocktail, they're an occasion. The mood you're in when your mixing definitely affects the drink, and you want to be in a positive, relaxed atmosphere to best enjoy your Martini.
What are the perfect foods to pair with a Martini?
If you're enjoying a Martini as an aperitif, then foods like oysters or even blue cheese on crackers work a treat. Of course, there is nothing as good as a steak and Martini dinner. I never drink on an empty stomach, that's asking for trouble, so having some bread and olive oil, or smoked salmon on crackers to start is also a good combination.
Generally, savoury works best with the cocktail.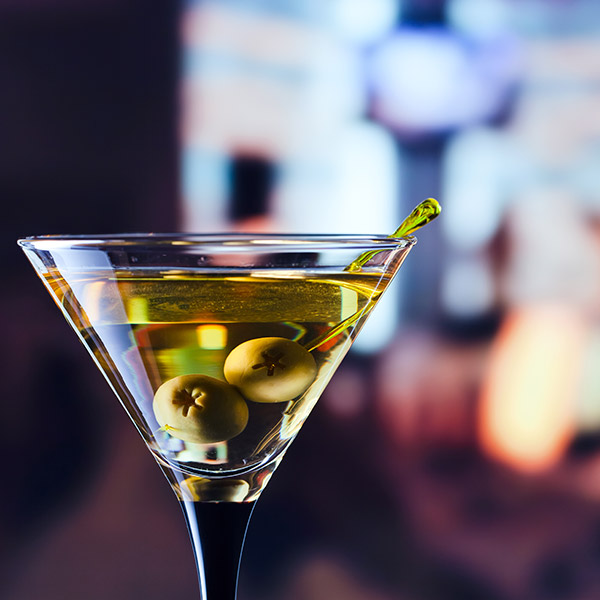 Should you progress on the spectrum of Vermouth to identify your ideal level of dryness or wetness, or is there a specific amount that guarantees satisfaction?
Good question! Back in the day, the style was much 'wetter' than today. There's a version of the Martini called the 'Perfect Martini' which is 50/ 50 Vermouth and Gin. One could start there, and dial back the Vermouth until you find the ratio that works for you. There are days when I want mine very dry (a 1:10 ratio of Dry Vermouth to Gin) and others when I want a gentler, more spicy version, so might have a 1:4 ratio. It just depends on my mood.
But for a basic Dry Martini, have 10ml of Vermouth to 50ml of Gin.
In your opinion what's the one element that will take a cocktail party to the next level?
Preparation. Thinking through the production of your cocktails, and doing a few things well, not trying to do everything.
Also having all you need ready and laid out, ensuring you have the right quantities, glasses and ice, and things like preparing your garnishes and other accessories like mixers ready in advance. And of course, ensuring plenty of food for your guests so they don't get tipsy on an empty stomach and making sure they get home safe.
Autumn Cocktails With The Martini Whisperer
You're invited to join us learn how to make a world class Martini with Phillip this Saturday at Canberra Centre's Autumn Cocktails with the Martini Whisperer! Whether you are looking to create an Espresso Martini with a difference, spice up a Negroni-style cocktail, or produce a non-alcoholic cocktail that tastes like the real deal – then this masterclass is for you!
Throughout the afternoon, Phillip will teach you how to craft each cocktail at home, share top advice on how to run a flawless cocktail evening, and most importantly – give you the opportunity to taste-test each tipple! Phillip will finally round off the event with an exclusive Q&A session.
Tickets include a complimentary glass of champagne and gift bag. A delicious grazing platter of cheese, meats, fruit & nuts will also be provided.
His events always sell out, so don't miss this opportunity to discover everything you wanted to know about the Martini in this fun and hands-on experience. Places are limited.
• SATURDAY 27 APRIL – 2PM – 3:30PM
• MONARO MALL
• CITY WALK