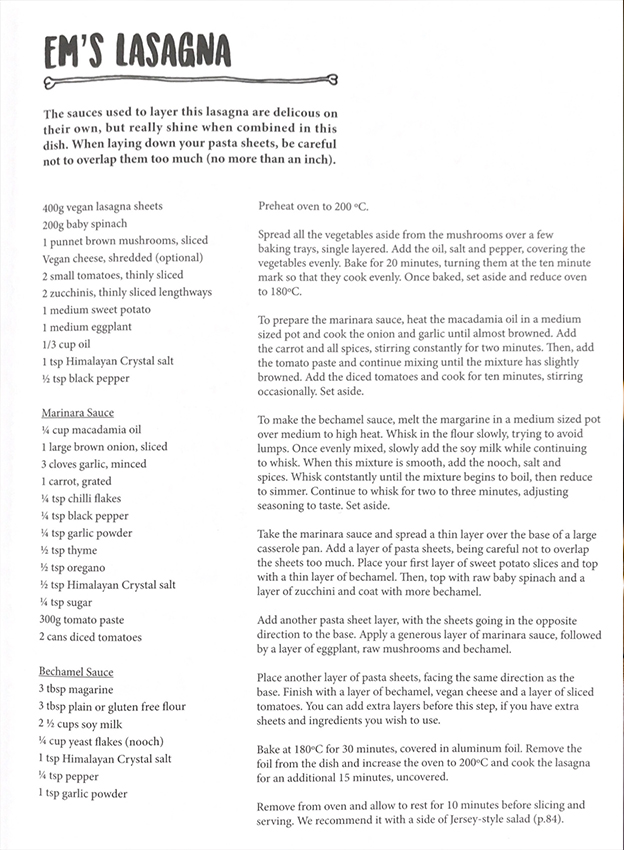 Braddon brunch favourite, vegan cafe Sweet Bones have partnered with local independent publisher, Seed Press to produce an exciting new publication, Sweet Bones: The Cookbook. The second local publication by Seed Press and the first cookbook by the Sweet Bones team, the book contains more than 200 pages of recipes from the famous vegan cafe, as well as from the home life and travels of the authors.
After Sweet Bones owners Emily and Russell met, they travelled and ate their way across the world and dreamed of one day opening their own venue. In 2012, their dream became a reality with the opening of their cafe and bakery. Their maiden publication doesn't only contain their favourite recipes – it is an account of a family's overseas experiences, favourite past times and ethos for living.
Among the recipes contained in the book is this vegan lasagne the team have shared with OutInCanberra!
Sweet Bones: The Cookbook will be publicly released on October 25, 2018 and sold through Sweet Bones and various local booksellers. Pre-orders are available via the Seed Press and Sweet Bones websites prior to this date.