In this week's Suburban Series, we hang out at Ainslie! This group of shops has so much to offer, constantly buzzing with all sorts of characters. You might drop in briefly to pick up some groceries on your way home, enjoy a beer and watch the footy, or buy a bunch of beautiful flowers for a loved one. Whatever it is, Ainslie shops has you covered.
Beers, pub food, live music, outdoor heaters, lush plants, live sports, great coffee. These are some of the things that come to mind when describing the iconic Edgar's Inn.
Open seven days, this humble pub is the heartbeat of the shopping complex. They have an extensive menu of yummy brekkie, lunch and dinner options, and offer special deals each night of the week. Steak, parmy, pasta, burgers, and fresh salads go nicely with their many craft beers on tap.
Even if it's cold and rainy, they have a covered outdoor area with tons of seating and large gas heaters. In Summer, you can breathe in the balmy air and watch the world go by. It's just a short walk from the city, so it's perfect if you're looking for somewhere to have dinner and a few drinks before a night out on the town.
Stunning blooms, ceramics, books, cards, stationary, beauty products, women's and children's clothing and accessories, and so much more. Shop Girl Flower Girl is a beautifully styled space, and the staff are always warm and welcoming. You can't miss the stunning native flowers for sale by the bunch perched on the cute tin cart out front.
Apart from selling beautiful flowers, they stock Australian brands such as Elk, Ocre Ceramics, Mimosa Botanicals, Uimi Knitwear, Ms Brown, Posie Candles, Murchison-Hume, Wilson and Frenchy, Girl Nomad Ceramics, Mayde Tea and more.
The shelves are continuously being packed with new goodies, so you will always find something special for yourself or a loved one. It's also perfect if you need a gift for a baby shower!
If you need a last minute present, or find yourself in the bad books with your partner, their spectacular flowers start from around $35. Open Monday-Friday 9.30-4.30 and Saturday 10-4. Closed Sunday.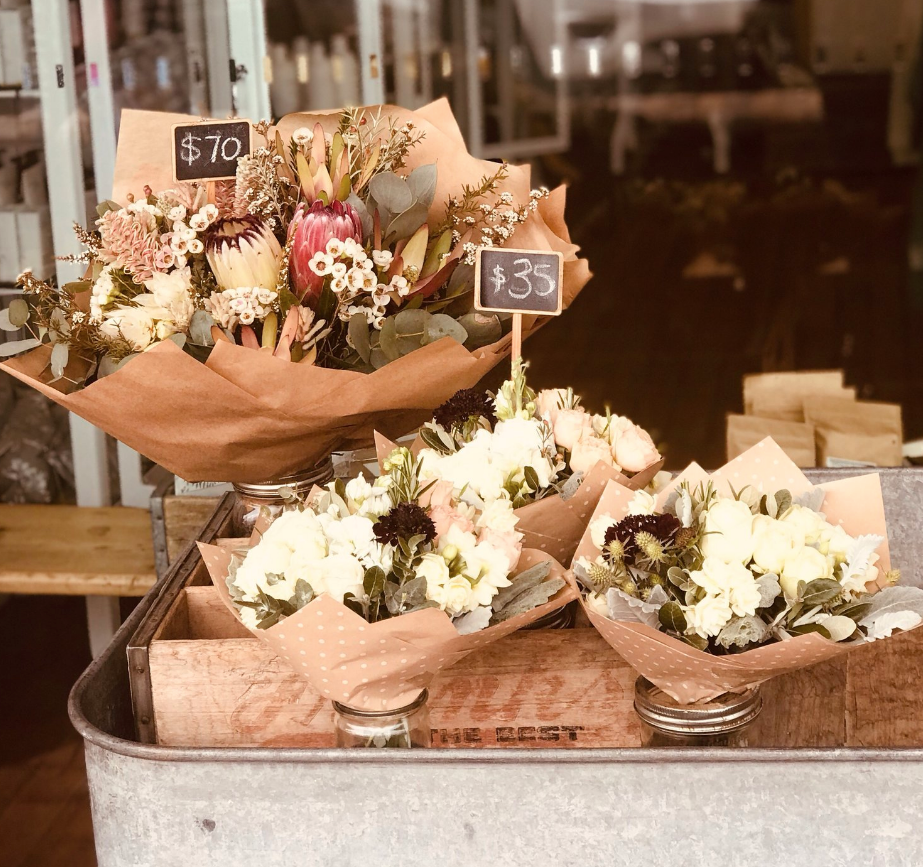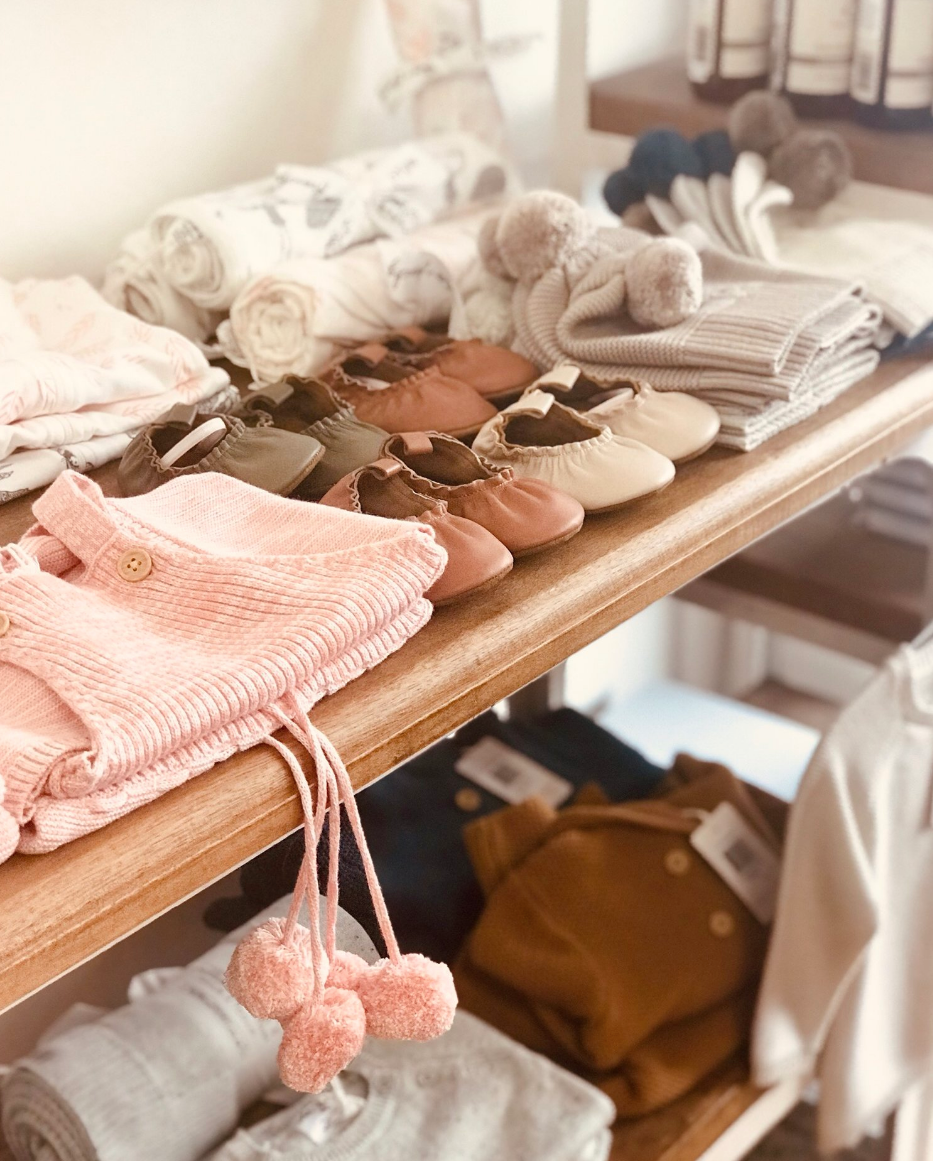 Yes, I'm adding an IGA to the list! Why? Because Ainslie IGA is not like any other in Canberra.
Family-owned and operated for over 54 years by three generations, the bustling suburban grocer supports Aussie brands like Pialligo Estate, Balzanelli Smallgoods, Poaches Pantry, Frugii ice-cream, handmade breads from Three Mills Bakery and Deeks Bakery, locally roasted coffee from Barrio Collective, Lonsdale St. Roasters and Two Before Ten, Fedra and La Barre olives, oils and vinegars, and many more. Wow!
They also have an impressive deli section, The Ainslie Pantry, stocked with meats, homemade salads, roast veggies, hot chooks and roast beef. They have their own in-house butcher who experiments with bold flavours and uses MSA-approved meat. A huge paleo, gluten-free and vegan section also keeps the locals happy!
Ohhhh Mama. This pizza is some of the best the inner North has to offer. Tucked in a narrow hole in the wall, the edgy fit out of Mama Dough is home to both modern and classic flavours of woodfired pizza.
Some of their woodfired specialties include calamari, eggplant and speck, bolognese (yes, on pizza), hot salami, and prosciutto with pumpkin. And what goes well with pizza? A cheeky drink, of course. Have a glass of red or white, or a Capital Coast Ale, Furphy or Peroni. If you're looking for a night cap, I would recommend the Vill Mass Limonchello or the Luigi Francoli Grappa. Bellissimo!
Open 5pm till late everyday!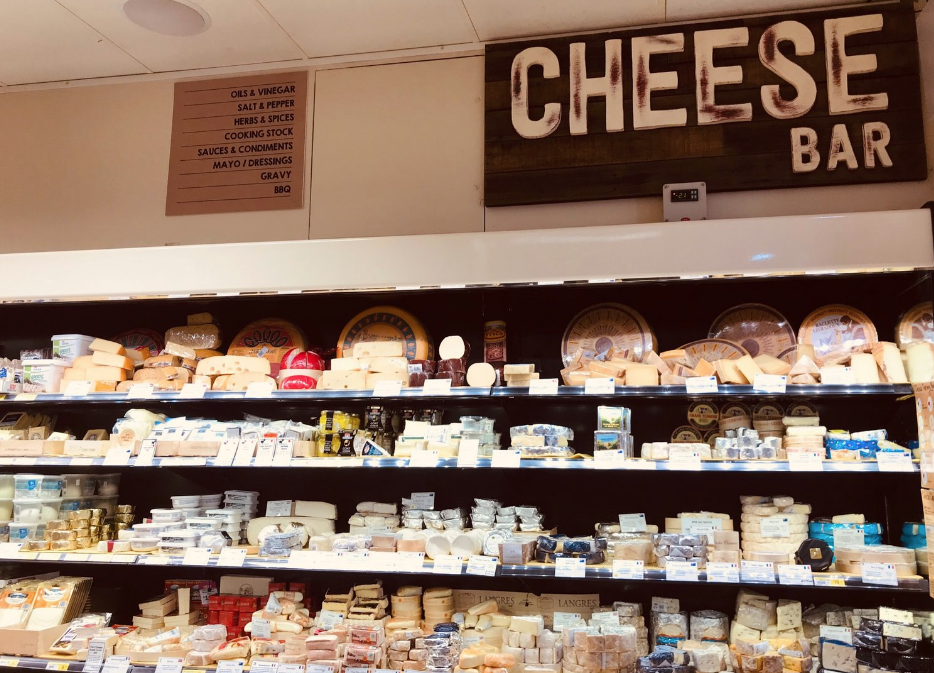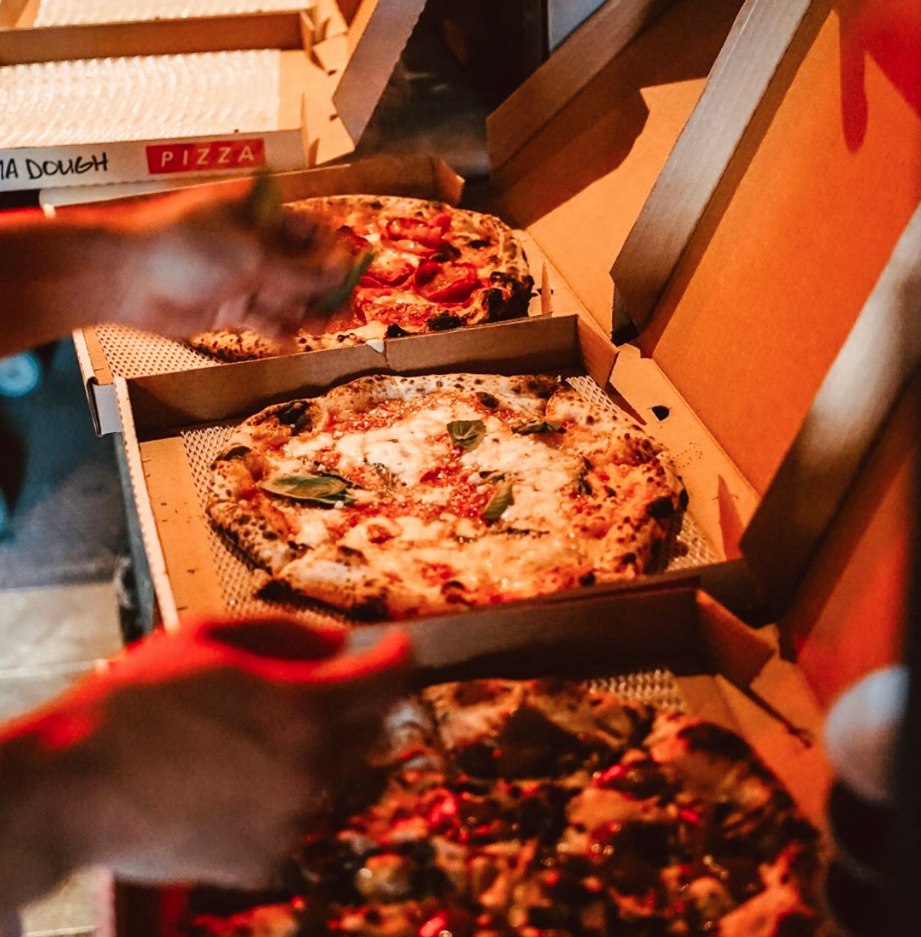 Feel like pretending you're halfway across the globe? Brittany or France, perhaps? Well step in to the Breizh Café and Crepery. Mouth-watering pastries are made on-site and traditional sweet and savoury buckwheat crepes come flying out of the kitchen.
Owner Bruno can usually be spotted swanning around in his white apron chatting with customers. Originally from Brittany, and trained as a chef in France, he is the driving force behind the foreign specialties that attract visitors from all over town.
The Veneziano coffee never disappoints either. Closed Monday and Tuesday, open 9-4 every other day.
(pictured in feature)
Green velvet seating, polished concrete floor, and an impressive flower wall designed by Urban Jungle. Pilot restaurant is the latest addition to the Ainslie shops, and boy does it bring some class and style.
Although the fine dining hot spot only opened it's sophisticated wooden door to the public in September 2018, it has already gained the attention of foodies all over the country. It has featured in online publications such as Gourmet Traveller, The Australian, Good Food, Broadsheet and Delicious.
You can choose between two styles of menu for dinner. An a la carte which is decided on the night for 1-5 guests and changes daily. The other option is a prix fixe menu, a selection of the staff's favourite dishes.
The menu changes every week, so no matter how many times you dine, you're almost guaranteed to have a new culinary experience every visit.
Open for dinner Wednesday-Saturday from 6pm, or why not treat yourself to one of their famous long lunches on a Sunday from 12pm.
They call themselves the 'purveyors of great wine', but Ainslie Cellars offer way more than just wine. Known as one of the best grog shops in Canberra, they have a huge range of beers and spirits too.
You will find Canberra locals Bentspoke, Capital Brewing and Zierholz hanging out together in the fridge room, and the classy Murrumbateman favourite, Clonakilla wine amongst the other grape specialties. I'm sure whatever your poison is, you will find it at Ainslie Cellars.