While I sit at home sipping my rosé I wonder if anyone else in Canberra is as obsessed with the pretty pink juice as I am? For some it's a drink with dinner – which turns into a bottle. And for others it's much more than a beverage – it's a lifestyle. When I heard that East Hotel is declaring their love for the pink wine with a Rosé Tasting Experience event, needless to say I was beyond excited.
On Wednesday 27 March the appreciation of rosé will be celebrated with a rosé wine masterclass run by locally raised, wine professional Jonathon McDonald.
"I have always wanted to challenge people's opinions on wine, the varieties they like and why they choose to drink them," says Jon. "Ultimately this leads to people becoming more open minded with their selections in the future and allows us to educate and broaden their wine experience."
The evening will start at Joe's Bar from 6pm where guests will have the opportunity of learning about the varieties fuelling the dynamic market. From 7.30 – 9pm the love will continue into Agostinis, seeing diners indulge in a 2-course meal with matching rosé wines.
"We have found that Canberrans are opting for local rosé or Italian rosé which positions East Hotel as the ideal location to share our knowledge of the wine," says East Hotels Food & Beverage manager, Danilo Acioli. "Rosé is the new Sav Blanc and we are seeing soaring sales, especially on our TAP. Rosé which is available in three different size carafes."
Danilo taught us that rosé is best served fresh and that the vacuum sealed container which the rosé is imported from Italy in, allows the drink to be kept at its peak. He also agreed that it's a no brainer that rosé is the perfect Friday arvo drink.
The new generation of wine lovers appreciates that rosé isn't quite a red nor a white. It's the pink sheep of the flock or the pretty duckling of the brood, and Jon says apart from just enjoying 'great juice' he gets excited over rosé wines that deliver "finesse, balanced acidity and depth."
Grab the girls and book tickets for the Rosé Tasting Experience at East Hotel. And for those men not afraid to drink pink come and support the "Brosé" movement at an unforgettable evening at East. A limited amount of tickets are available, $120pp.
On the night #roseallday with an upload from the evening for your chance to win tickets to the following East Hotel Events.
Wednesday 8 May – Martini Masterclass
Wednesday 12 June – Whiskey Warm-Up Night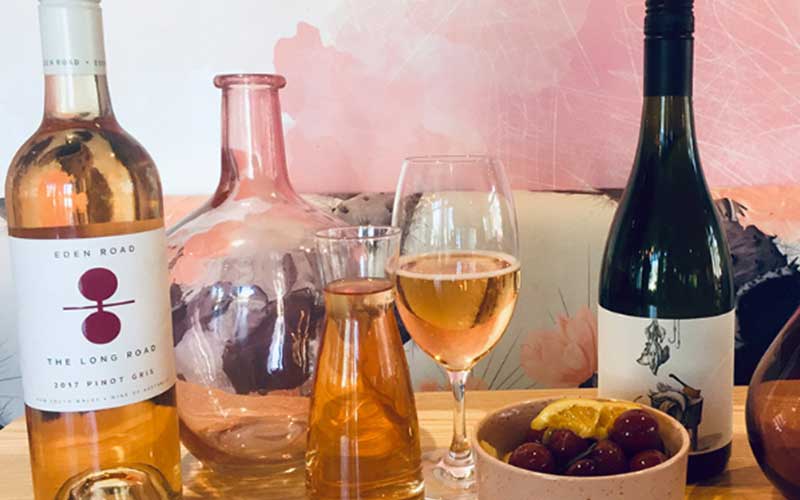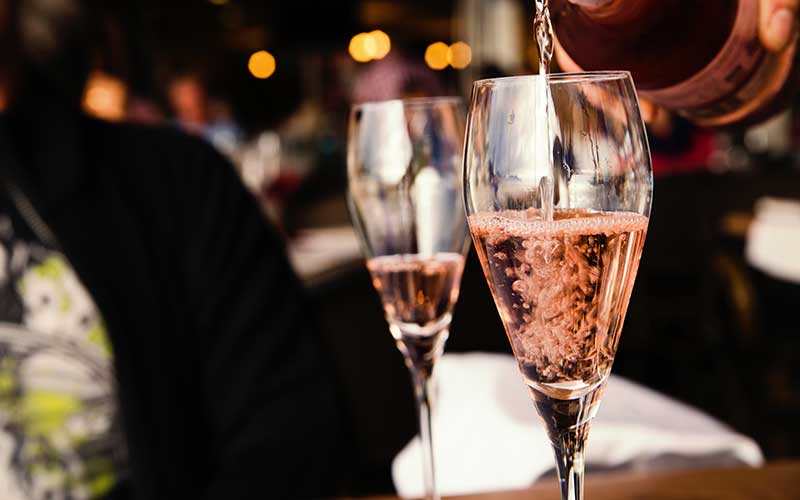 The following shades of pink will be showcased on the evening:
Eden Road Long Road Pinot Gris 2018, Canberra District – NSW
Ravensworth Pinot Gris 2018, Canberra District – NSW
Luke Lambert Crudo Rose 2017, Yarra Valley – VIC
Spinifex Rose 2018, Barossa – SA
Dormilona Rosado 2018, Margaret River – WA
Maestro Tejero Amanda Rosado 2015, Ribera del Duero – Spain
François Chidaine La Touraine Rosé 2017, Loire Valley – France
Chateau de Pibarnon Bandol Rosé 2017, Provence – France
Executive chef Francesco Balestieri has matched the wines with:
AGOSTINIS' ANTIPASTO ORIGINALE
A gathering of Italian greats… fennel & chilli salami, San Daniele prosciutto, Mortadella, Montasio, mini Mozzarella, roasted vegetable caponata & house-made focaccia
ORECCHIETTE AL VERDE
Little ears of pasta tossed with peas, brocolini, lemon and salted ricotta crumb. (V)
SPALLA DI AGNELLO
12-hours slow cooked lamb shoulder with caramelised roasted pumpkin & a honey balsamic glaze
RUCOLA DELLA CASA
Rocket, green apple & parmesan crisps
ITALIAN DESSERT BOARD
Chefs selection of desserts
All dishes served to share family style.
For the chance to win a double pass, tell us in the box below your favourite rosé and why?