After the success of the first few months, Sonoma has proven to be a place where you can show up unannounced and always be welcomed with something fresh from the oven. Their glass cabinet is a sanctuary for artisan loaves, we marvel at their pastries, and start our day hailing their coffee.
Beyond the highly Instagramed Sonoma cabinet is a specially designed menu. If you're like me and have polished off everything in sight, reach beyond to a full-figured meal which is just as welcoming as their casual bites.
The All-Day menu offers a range of quick options to enjoy amidst the familiar and intimate atmosphere that Sonoma cafes are known for. Their bustling trade reflects the vibrancy of Braddon, while their menu allows you to sketch out an Italian escape over a quick lunch break.
It holds the same principals as their baked range; riding itself on making food from scratch and showcasing authentic, quality ingredients.  It's the Sonoma touch to everyday ingredients which makes this menu so appealing. A focus on the moving seasons is prominent and the many pleasures of humble foods exudes the menu.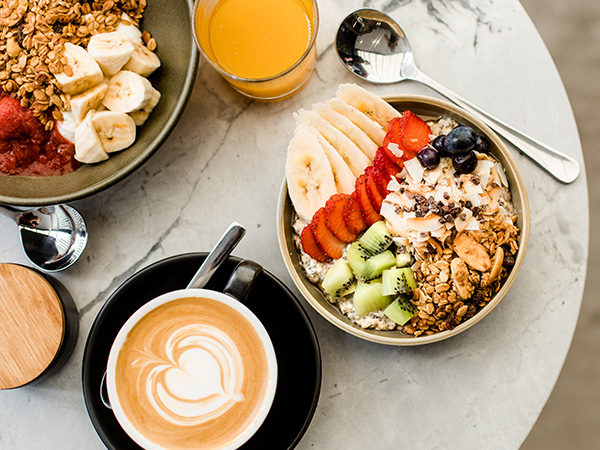 Photo by Ashley St George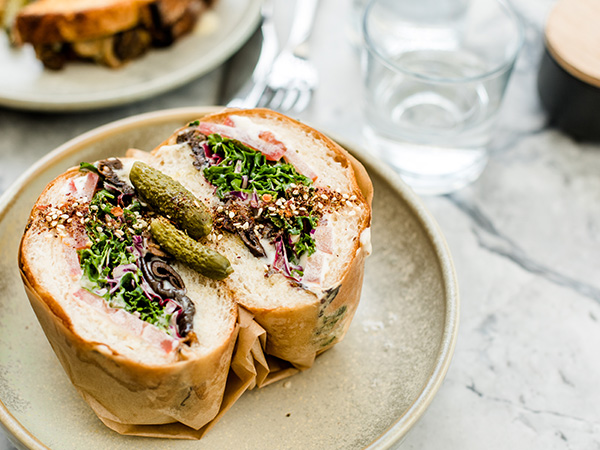 Photo by Ashley St George
Start your day off light with a refreshing Granola bowl with yogurt and rhubarb or a Grain Porridge with cacao nibs and banana. The Brunch SW features egg, honey, chilli and bacon in a roll for something a little heartier. From 7pm their Hot Pressed Sandwiches are available all day with flavours and styles for every palate including Croque's and Reubens.
Lunch features easy and inexpensive fresh cut Sourdough Ciabattini to please the business crowd, plus pies, sausage rolls and salad bowls for anyone on-the-go. Finish off your afternoon with the Baker Plate, a board loaded with labneh, cured meats and pickles.
If you're all coffee-d out, try a Sonoma Cold Press Juice. It is perfectly suited for sipping while sitting on Lonsdale watching the world stroll by.
Even though it's only been around three short months, it's hard to image a time without Sonoma existing. Their easy, simple approach to all-day dining just works for us locals.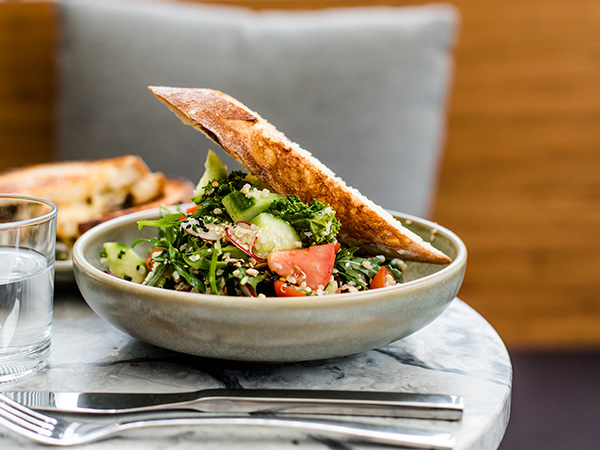 Photo by Ashley St George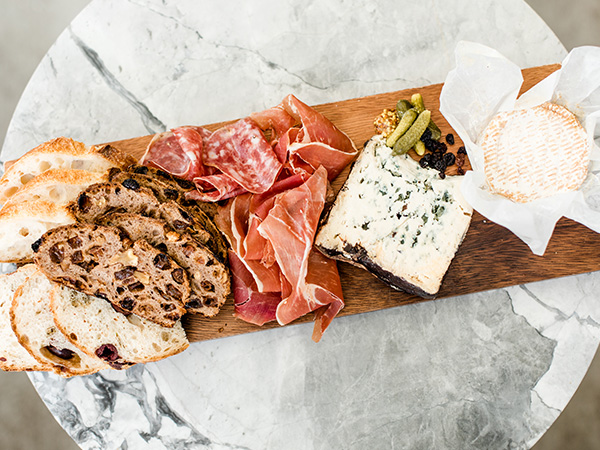 Photo by Ashley St George