Sisters are doing it for themselves – and the arts world – at the National Portrait Gallery with the latest exhibition So Fine: Contemporary women artists make Australian history.
The two curators Sarah Engledown and Christine Clark developed the exhibition to enhance the contemporary narrative around Australia's history and biography.
So fine encapsulates Australia's history as ambivalent, comprising fragmentary, contradictory, marginal and many-layered stories told by or about figures who were once muffled because of gender and social position. They sure know how to put women in the spotlight reflecting on the past with fresh new female orientated perspective (Yes Girls!).
The exhibition showcases the diverse work of ten women including Canberra based artists Nicola Dickson and Valerie Kirk. Nicola creates art around the visual records of Voyages from Europe into Australia.
"The work gives a sense of what it was like to see Australia with fresh eyes," says Nicola. "Often we take for granted the animals and land around us but using historical records we can try and recapture a sense of the novelty and newness."
The most intriguing piece of Nicola's art is a particular work about how words and vocabulary lists were made for voyages when they visited different islands in the Pacific. Most are words pertaining to the body because people used body language to communicate.  Cheekily the interactions between the voyagers and the Islanders was of a sexual nature – 50 shades of grey spec.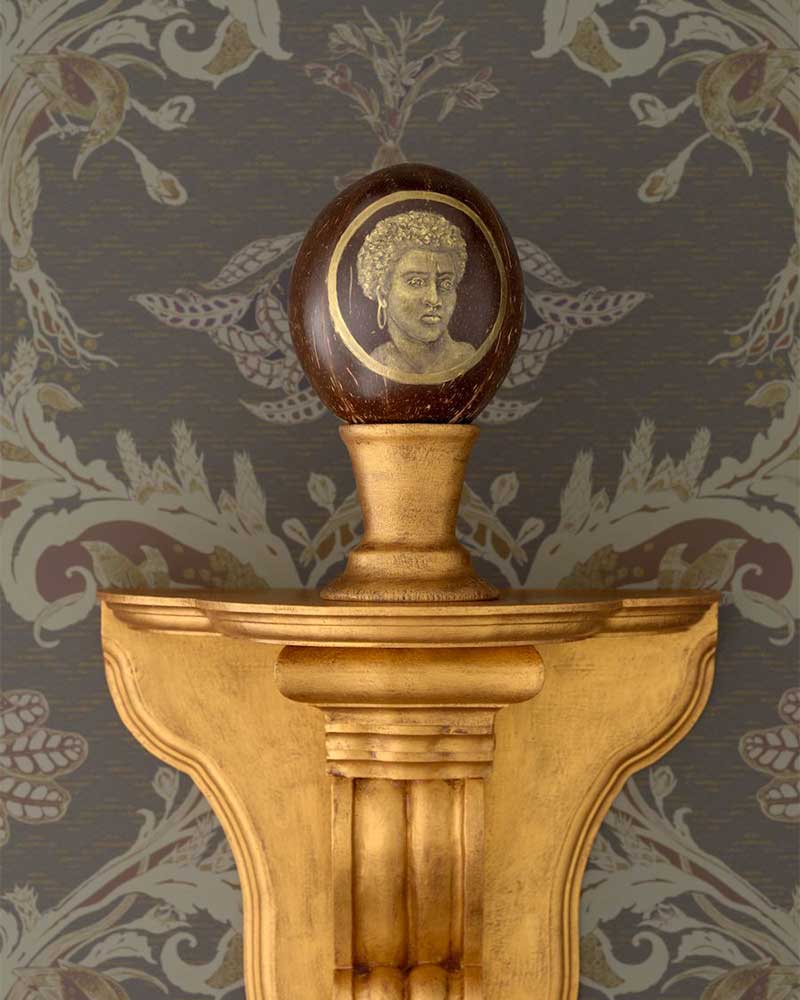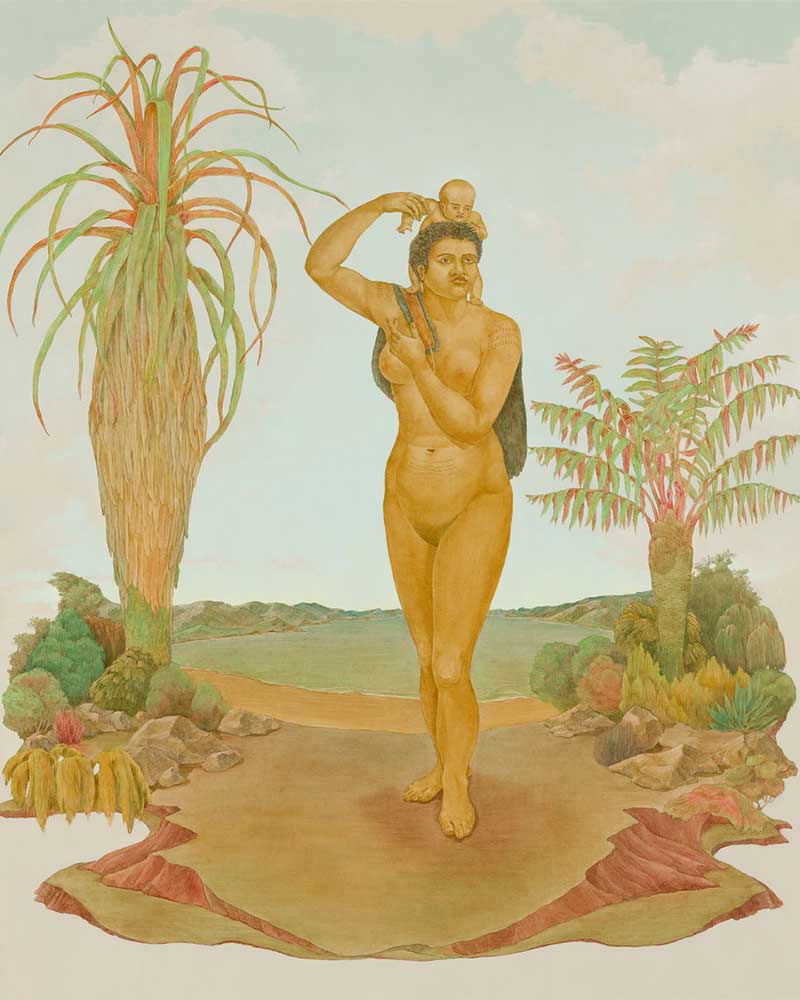 Exchange: Femme de la Nouvelle Calédonie, 2014
by Nicola Dickson
Presenting Jean Piron, 1793 – Femme du Cap de Diemen, 2018
by Nicola Dickson
The all-female artist list is enough of a reason to come and see why exactly girls run the world. An exhibition which showcases women who work to similar strengths as well as displaying the individual aspects of each artist.
These artists come together to tell a story of various ages, cultural backgrounds, and demographic groups. Illustrating topics including convict experience, the suppression, and survival of indigenous people and the excitement of scientific discovery. And, although the gallery was designed to mark the NPG 20th birthday, the empowerment of the female talent showcased could not have come at a more appropriate time.
"The combined works are intricate, refined and affecting objects that will provide unique interpretations of history and biography in this strikingly beautiful exhibition," says Christine. "For the 20th anniversary, we thought it was a good way to celebrate the gallery with a contemporary interpretation of contemporary artists that work around Australian history- being the NPG. Not focusing on the big picture narratives, instead really looking at individual stories that the artists are telling."
Stories are told through painting, sculpture, ceramics, photography, woven tapestry and photography. The exhibition isn't one to miss for anyone who wants to get behind their Oh So Fine local girl gang.
So Fine: Contemporary women artists make Australian History kicks off from June 29 until October 1.
Tickets available HERE: priced at $10 for adults and $8 for concession.
Children U18 Free.
Feature Image:
The Girls, Zoe Davis and Linde Ivimey, 2018
by Linde Ivimey