It's no secret that Canberra is awash with talent, and the Niche Markets embodies the niftiest of our local crafters and unique stallholders. As a new wing of the Fyshwick Fresh Food Markets, Niche continues to support market traders, offering a range of unique handmade crafts and goods from Thursday – Sunday.
The Niche Markets provides the Fyshwick Fresh Food Markets with even more shopping opportunities for their visitors. There's more than apple and bananas that meet the eye here; from fashion, accessories, homewares to a cornucopia of food, Canberra's best creators peddle their top-notch custom-made goodies.
Keeping it local, pop around the corner to Tienda Canberra Collective for a wide range of gifts, many of which are Canberra-made, or head to ArtMark Gallery for high-quality ethically-sourced Aboriginal art and design.
Determined to help emerging designers gain exposure in a pop-up/retail environment, Niche have sourced the most talented designers and retailers to showcase their unique products to shoppers including all things pre-loved for those interested in sustainable fashion.
At The Jewel in the Crown, Pam Todd is offering a reasonably priced array of women's accessories— scarves, handbags, belts and more. Next door, Munchkin and Co promise to make even the smallest members of the family fashionable, and Socks Kiosk has all you need to put your best foot forward.
KaransKloset is a must for lovers of vintage and retro fashion, and Canberra Popup Traders continues the affair with all things preloved, offering an eclectic range of everything from jewellery, fashion and accessories, to prints, books and collectibles to small furniture. If you're looking for a unique accessory to finish off your outfit—or your home, for that matter—head to Flamingo & Sass, where you'll also find home décor and custom-made furnishings.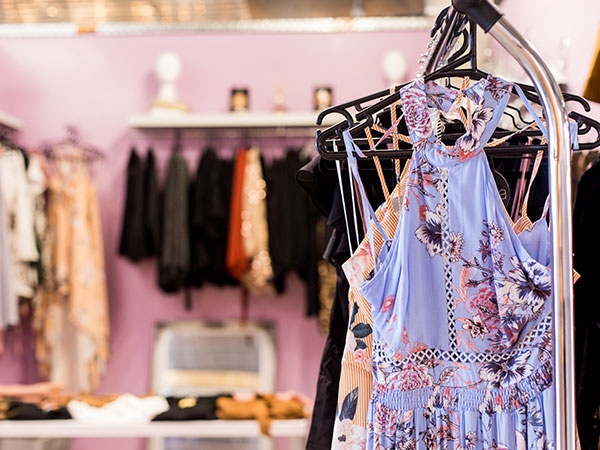 Photo by Ashley St George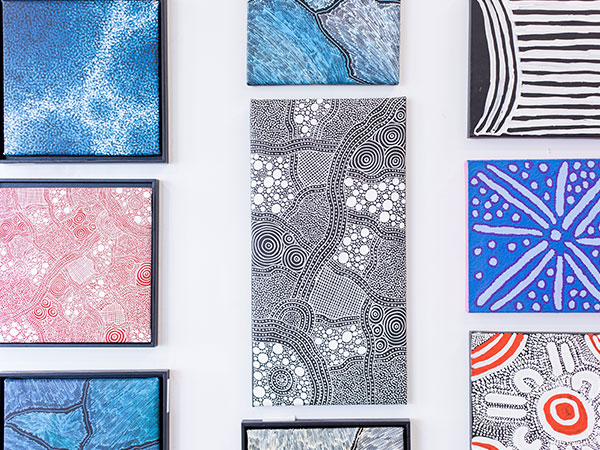 Photo by Ashley St George
Meet the stallholders while having a weekend winddown at the markets; be inspired by the hub of homemade goodness, and dip into their creative minds.
If you prefer the exotic, Niche Markets is the perfect way to indulge. Antica Trading brings the vibrant colours and textures of Africa, India and other regions to Canberra in their selection of homewares of gifts; Nightingale Collections specialises in distinctive scarves and shawls from India; and The Australian-Indo- Chinese Trading Company stocks a wonderful selection of handicrafts from Vietnam, Cambodia and Laos.
Coming into the silly season, you'll have presents on your mind. Fortunately, Niche is where a horde of crafters and fresh produce collide, so whether you're cooking something creative or seeking bespoke bits and bobs – you'll find unique items with the added value of an enjoyable day out here!
Stop by Backa Gourmet Foods for gourmet artisan small goods and salami, or stock up on your favourite African groceries and goodies from Spaza store. Finish off with a delicious, fluffy European donut from Krofne.
Create a personalised floral arrangement or restyle your home with the help of Urban Jungle. Original floral arrangements, hand-chosen to match vases brought in by customers, as well as an interesting selection of indoor plants are available and perfect for this time of year.
Cross everything off your weekend to-do list with the help of Barber Shop offering cuts, face shaves and hair fades. This bustling thoroughfare of new stores have been established by the individual stallholders so it's worth exploring all the nooks and crannies.
Photo by Ashley St George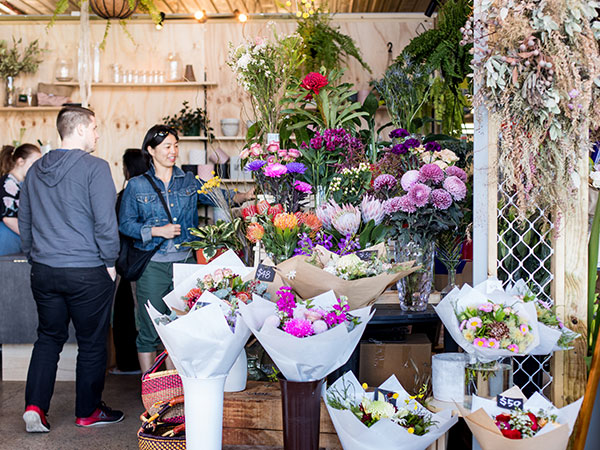 Photo by Ashley St George
The Niche Markets are open Thursday to Sunday at 36 Mildura Street, Fyshwick.
We have 5 x $100 vouchers for the Niche Markets to give away! Tell us what type of stall you would start if you had the opportunity, for the chance to win.