It may be the newest café in Acton, but Interlude Espresso Bar already has a cult following.
The morning coffee run is not to be taken lightly; when you find a barista you trust and one that knows your order when you're struggling in the early hours of the morning, you grab a loyalty card and you lock yourself in for that caffeine hit each day.
The story behind Interlude is a fascinating one. Usually, the café comes before the regulars but in this case owner Trent Vrtanes Esmerian followed his best customers from his previous café on the journey to the city – power to the people!
Formerly a co-owner at Chatterbox in Belconnen, Trent listened to the sobs of the Commonwealth Superannuation Corp employees who were sad to leave their local behind.
"We had an awesome shop at Chatterbox but it was time for me to get my move on," Trent said. "For two months, I scouted areas around town, only to lock down a place right next door to the new CSC building."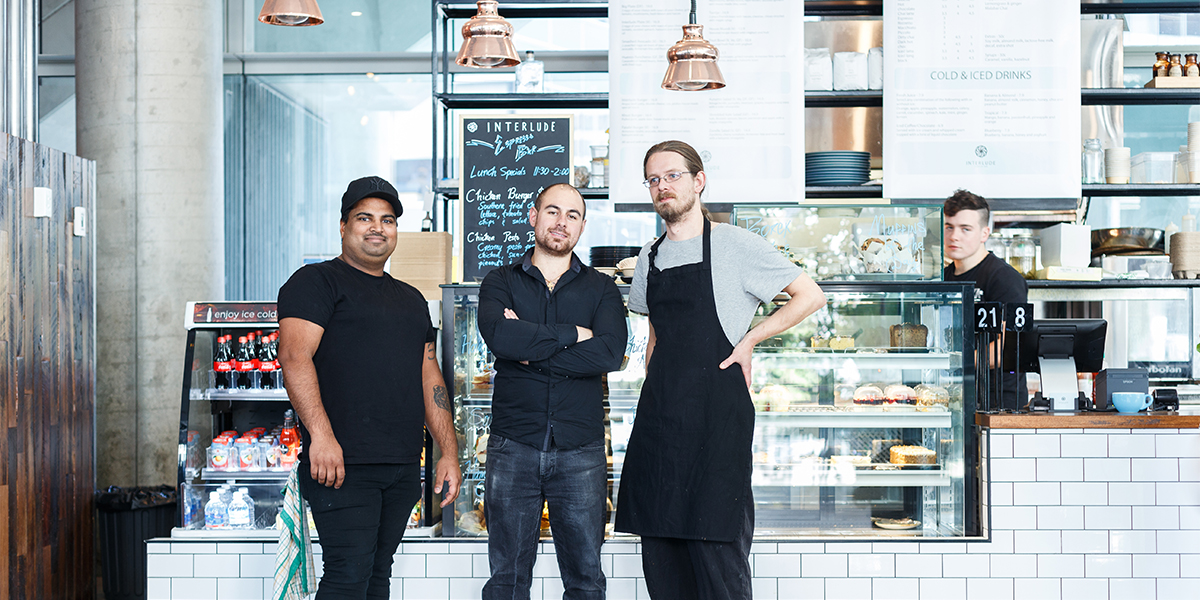 On the corner of Marcus Clarke and Murden Streets you'll find a huge outdoor dining area leading into a spacious café. Interlude builds on the current options for café dining in the city-west region, where you're guaranteed a seat with room to breathe, chair a work meeting or find a place to study.
"About one third of the people right here, right now I have already known for years. I don't just know them by order, I know them by name and even have ongoing inside jokes," Trent said.
The café doesn't only get around coffee and breakfast though; you can enjoy a lunchtime interlude as well. As the name suggests, Interlude Espresso Bar is the perfect venue to break up your work day, be it as a quick stop for an on-the-go sandwich or snack from the pastry cabinet, or a sit-down lunch.
"The most important thing to our customers is speed without sacrificing quality, and I've carried that over with me from Chatterbox where we built such a good reputation," Trent said.
"Using seasonal produce while keeping a menu large enough to be safe and sound for public servants, offering everything they could possibly need and catering to a wide variety of customer, is what is important to us," chef Dave Pickering said.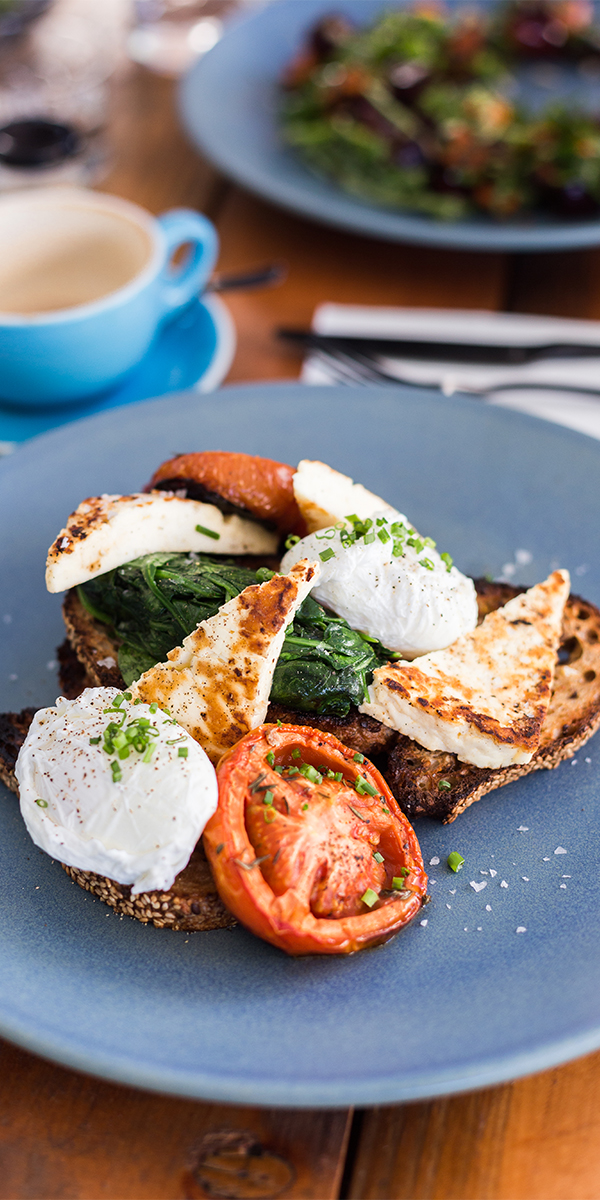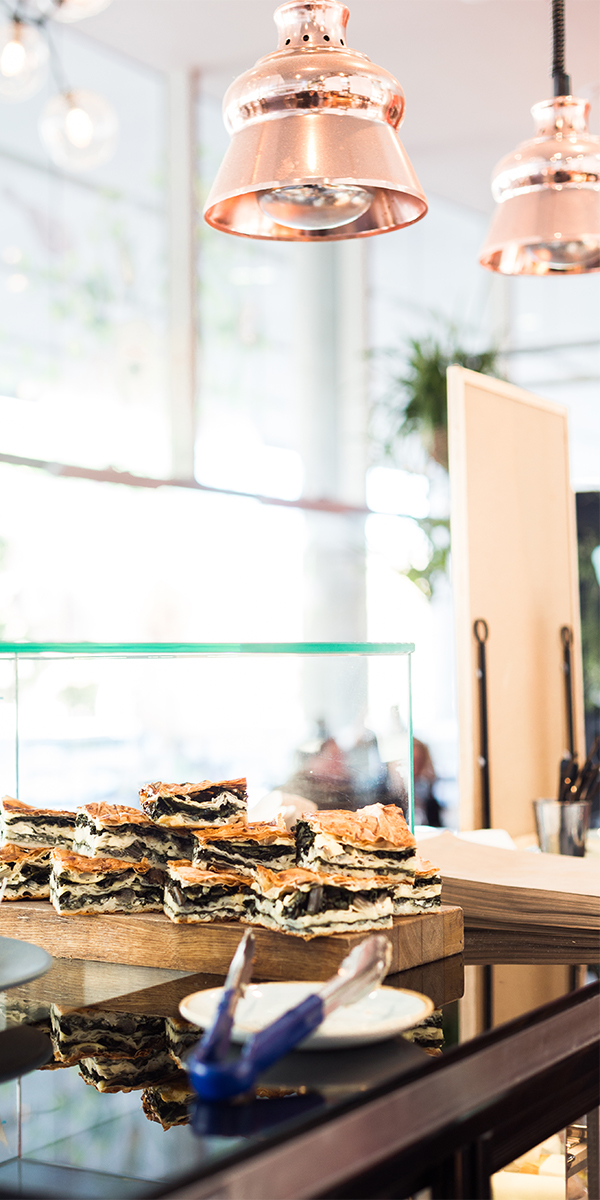 The breakfast menu has intriguing options such as the Urfa Omelette which has chorizo and spicy romesco sauce; the Zavtrak Burrito filled with mushrooms, refried beans, hash brown spinach and house made BBQ sauce; and the Huevos rancheros, a cassoulet of baked beans, chorizo, salsa avo and fried eggs. If you want a mix of everything there are two breakfast plates to choose from, with the largest costing under $20 and including luxe ingredients like haloumi.
The lunch is a 50/50 split of burgers and healthy salads. Chose from generously sized beef  and pickles, pulled pork and apple slaw, or falafel and beetroot burgers, with a side of salad or chips. Or opt for a healthy lunch with a colourful Autumn salad with beluga lentils, pumpkin, beetroot, grapes and a subtle hit of refreshing mint throughout. Alternatively, the shredded kale salad stars bacon and maple vinaigrette for a sweet touch, and the zoodle salad is peppered with Armenian feta.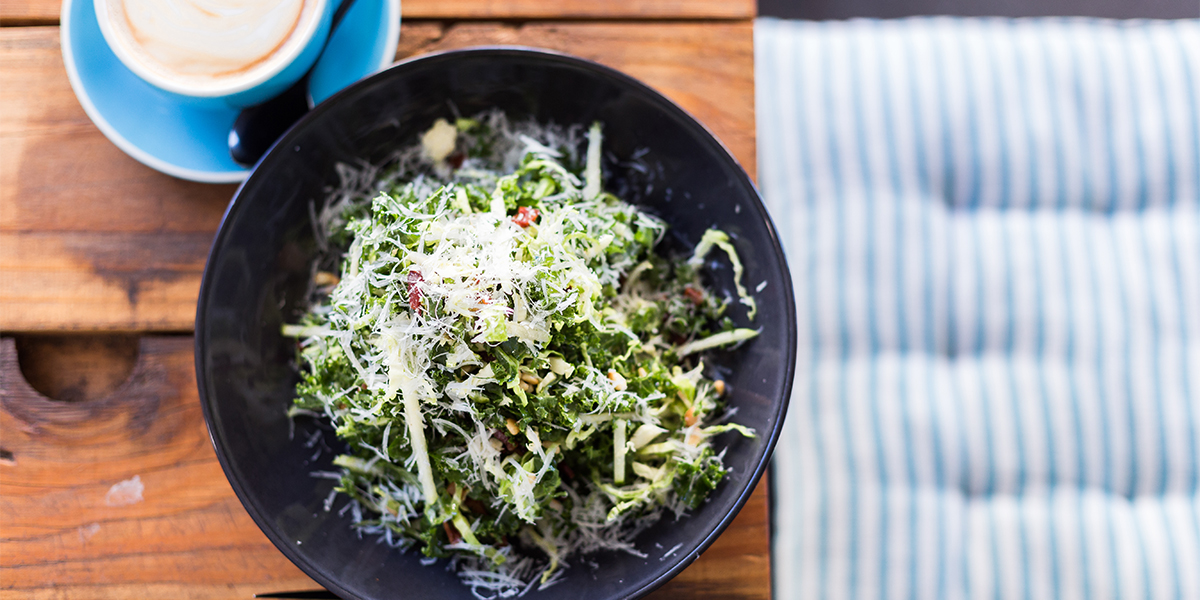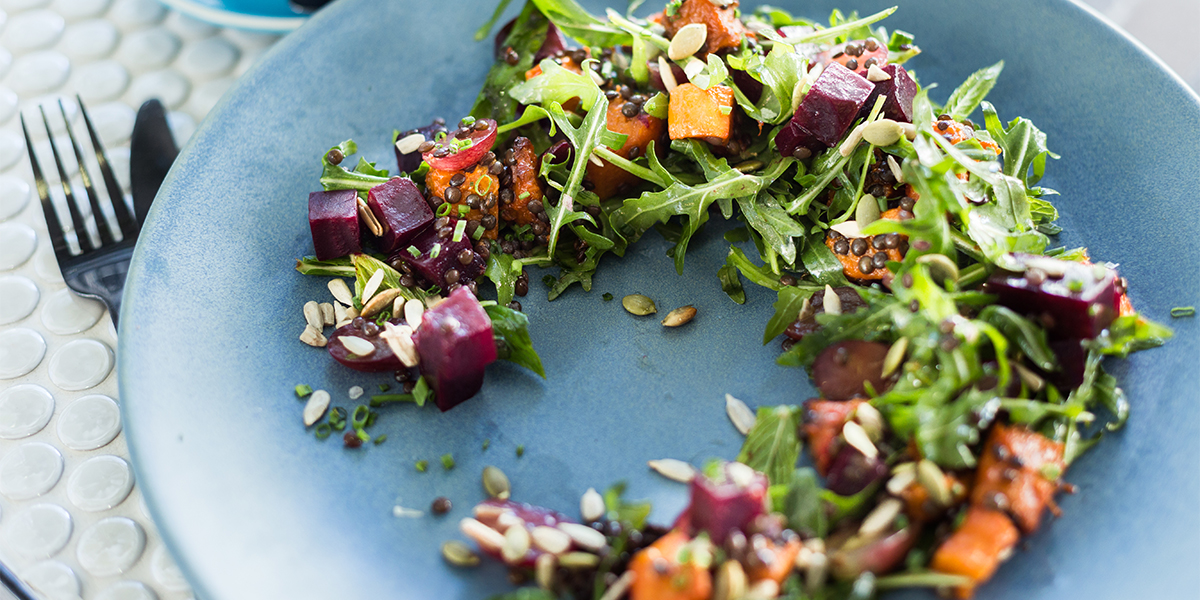 Trent said previously owning a café with a top reputation has helped to seamlessly carry those good qualities over to this new spot.
"I've worked very closely with my coffee supplier Veneziano – a Melbourne based coffee – for over two years so that commitment to bringing quality House blends is already established and we can ensure consistently."
Collaborating with chef Sam Scott, formerly of Local Press and Coffee Lab, Trent said customers can expect more exciting things to come.