Experience the very best thoroughbred horse racing at the TAB Melbourne Cup at Thoroughbred Park, Tuesday 5 November, gates open at 10.30am – but you'll most likely be in your heels from 10am!
For the stylish event-goers, Melbourne Cap at Thoroughbred Park is an important day on the fashionable calendar. From classic looks to well tailored cuts and those who dare break the racing rules, the track is awash with colour, not to mention  headgear of all shapes and sizes.
Kristen Davidson hosts Canberra's number 1 Breakfast show "Kristen and Nige for Breakfast" and has been an Ambassador with Thoroughbred Park for 5 years. We got in touch with the fashionista to chat race day fashion:
Thank you for asking me for some fashion tips, a sidenote I've been a part of Thoroughbred Park's Fashions for five years now and the calibre on entrants get better and better every year! So not that you need any help.. here's a few ideas for 2019 entrants.
Be authentically yourself Style, originality and something bold are what our judges are looking for. Melbourne Cup is all about bold colours and having fun, so try something different. Fashion with an edge – a 'stand-alone' look.
Yellow rose, anyone? On 'The Bachelorette', it means a 24hour date, at Thoroughbred Park it means tradition. The official flower of Melbourne Cup is the Yellow Rose, so it's always nice to incorporate that into your look if you can.
Read the rules. Little things make a big difference in fashions. Like floral and straw are the textures you need not felt and denim and midriffs are a no-no. The devil is in the detail, best to study up.
Original Millinery. Not only does an original head piece stand out, but there are some amazing local milliners who you could support in turn.
Have a crack, why not. To be honest; getting together side stage, having a chat, sipping a champagne, spending time with each other and celebrating everyone's killer designs is the best part of it. Come and hang out, we have a hoot.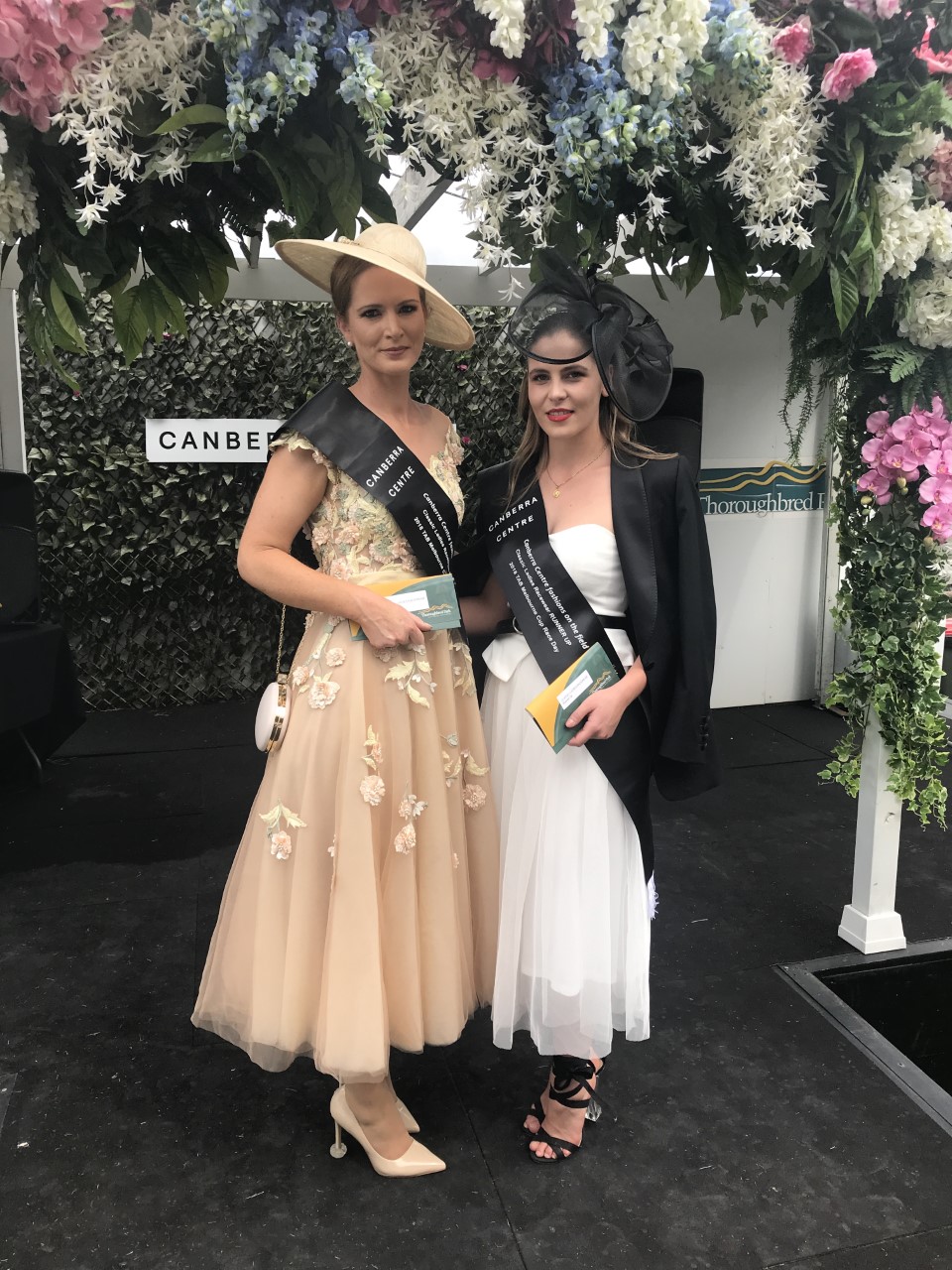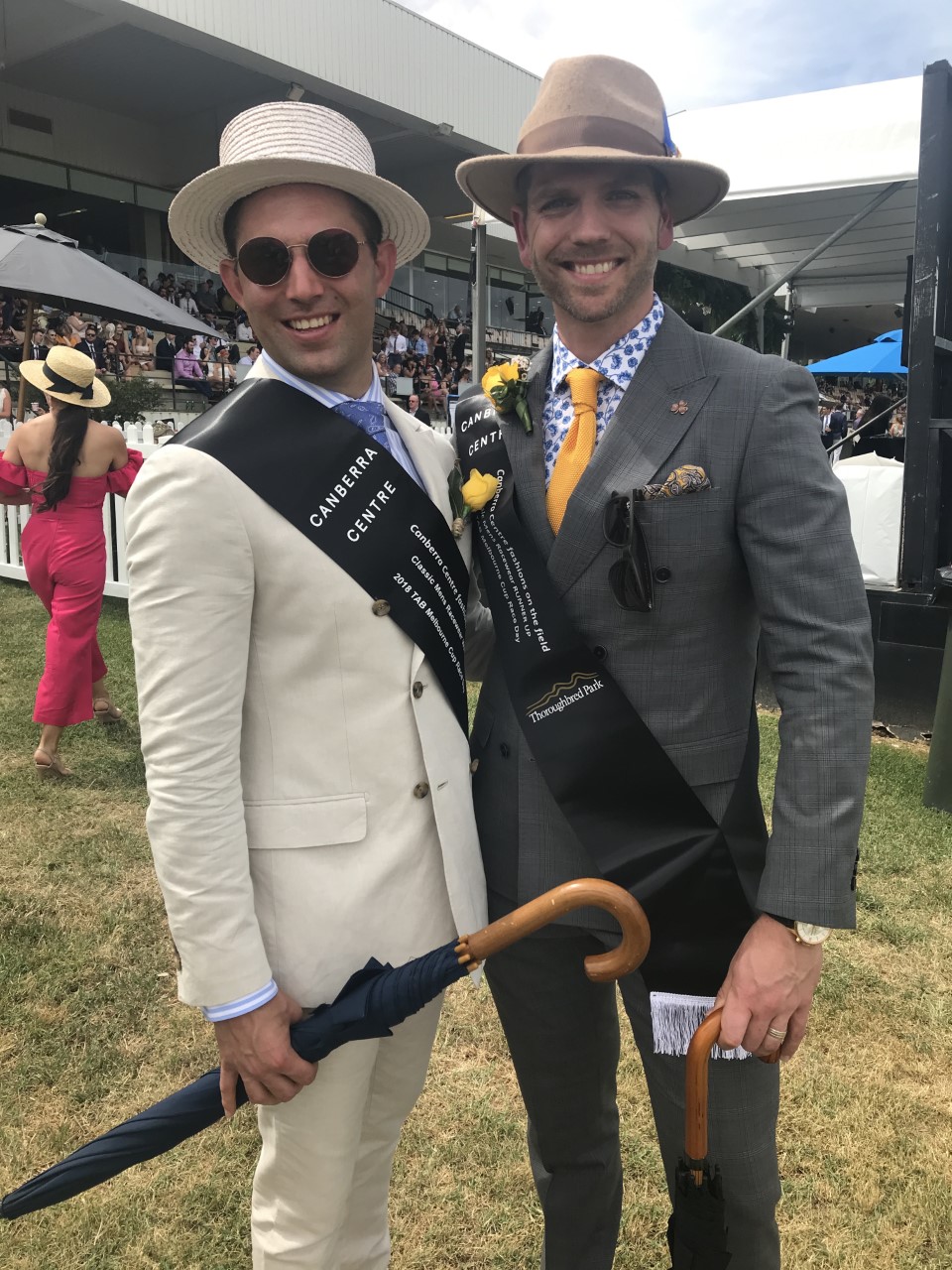 Show off your outfit a little longer while the partying continues well after the race. Transport Canberra will be providing free chartered services, so you can get to the after party with ease! Buses will be running from Thoroughbred Park to the City Bus Station, diverting to the official after-race day venue The Duxton, O'Connor between 4pm and 7.30pm.  
Have you voted for the OutInCanberra People's Choice awards? VOTE NOW
Details:
Tuesday 5 November, Thoroughbred Park
Gates open: 10.30am
Local racing commences: 11.15am
Under 18s: Free (accompanied by parent or guardian)
Parking:  $5 to parking attendants from Rotary who will donate the parking fee to a charity of their choice.
Tickets: $25
Members: GA inclusive
Australian Government Concession Card Holders including Aged, Student & Newstart, Disability & Carer pensions and Seniors Cards: $5