Before even laying eyes on the extensive offerings at EQ Café Lounge, you'll be impressed by how spacious and open this venue is. We visited over a bustling lunch period yet could still hear ourselves think and really enjoy our meals. The outdoor area is most impressive, it's practically entirely shaded and stays cool even on those sweltering days.
The Ocean Trout Nicoise Salad is a combination of all the flavours you love in the one bowl. The green beans add crunch, the olives and capers give a salty hit and it's topped with an egg and basil & lemon dressing. You won't leave hungry after this hearty salad.
The slow cooked Porterhouse Steak was cooked to perfection and the sides stood proud next to it. BBQ eschalots, tempura eggplant fingers and an apple and raisin jam plus salsa verde to dip into for even more flavour. Let's take a moment to go back to the tempura eggplant, it takes a second to get your baring and realise what deliciousness is in your mouth, but when you do you'll be wishing you could get an entire bowl of these – and guess what, you can!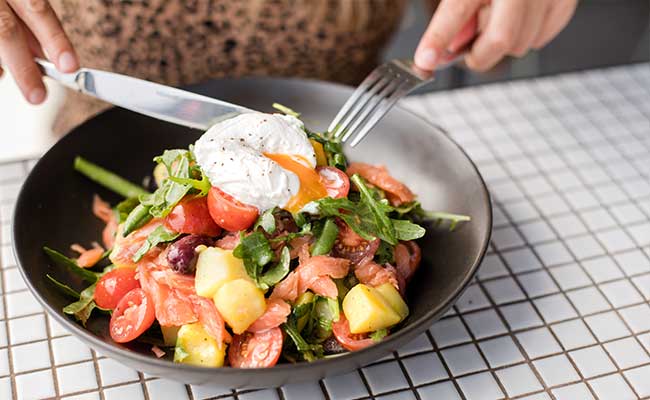 The Wagyu Beef Burger come to us on brioche buns which sandwiched layers of smoked garlic aioli, lettuce, tomato, cheese and chilli jam. There was no cherry on top, instead two crispy onion rings which metaphorically served the same purpose, as well as being an added bonus to your burger and fries combo.
If you're after a light dish with a lot of character, the chargrilled Salmon Fillet offers burnt honey yogurt, smoked beetroot, red cabbage, charred broccolini and black pepper strawberries. This dish is full flavoured but still refreshing thanks to the strawberries and beetroot.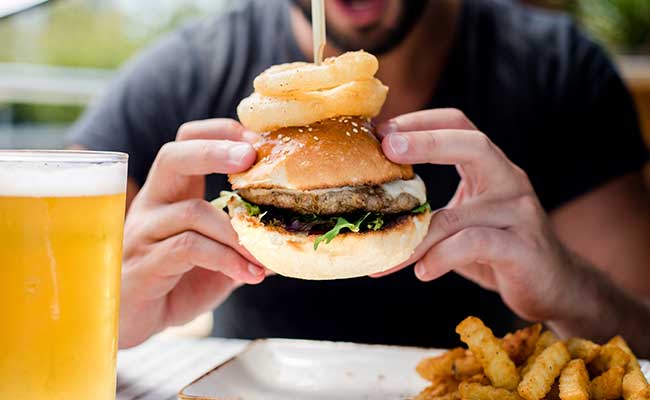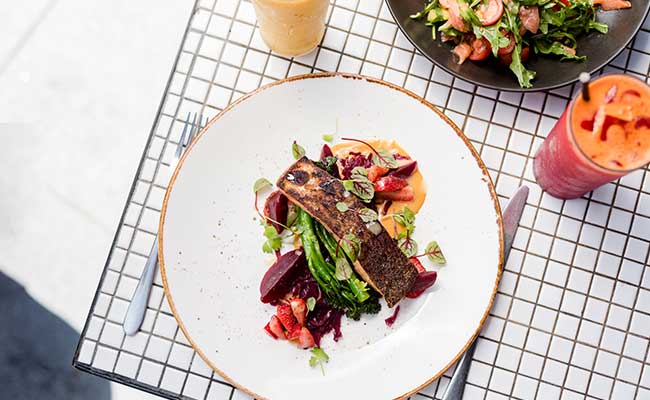 And on the Bakehouse side, bread, bread and more bread. No seriously, this could potentially have the largest range of ready to go sandwiches we have come across in Canberra. They are in the business of making 'em big and tasty, deli-style.
The wall of freshly stacked loaves and baguettes is a promising start. You'll need a minute to sift through all the flavours. We worked out that you could order a sandwich every day for 10 weeks straight before having to repeat a flavour combination! The one thing they all have in common though is that they are jam packed full of flavour.
Aside from the sanga's, an assortment of house-made pies, sausage rolls and quiches are an inviting grab and go option. Homestyle cooked meals such as lasagne, cannelloni and zucchini slice are sell-outs each day. For something a little lighter, each day at least five different salads with a range of dressings are made fresh.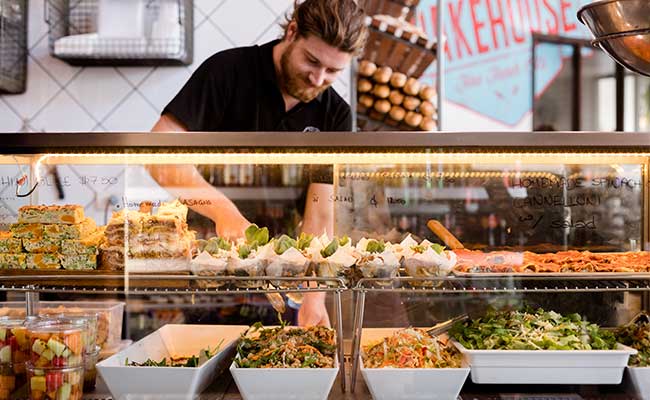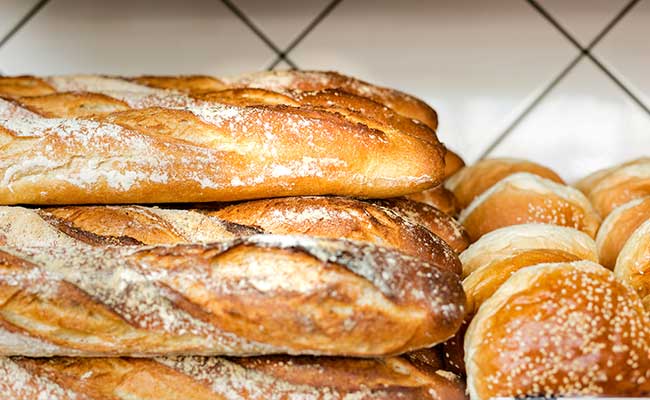 Just when we thought this dual venue offered all they possibly could, turns out Friday nights showcase an entirely separate tapas menu. With happy hour from 4-6pm and wide range of finger foods such as arancini balls, tempura eggplant fingers, fritters, prawns, bao, calamari and platters to share, EQ is the ultimate Friday arvo drinks venue.
If you're after an easy-going place to spend your lunch times and are lucky enough to have your office around the corner, EQ Café Lounge has it all – and I say that in the most uncliched way! They really do just have a lot to offer (especially in the sweets department). EQ is also open on Saturday's serving up all day brekkie options for those who can't make the weekdays.
 70 Kent St, Deakin.