Hot Potato, Hot Potato
Got a passion for potatoes? We can't blame you. Potatoes come in so many delicious forms, from mashed to baked to deep fried. In celebration of National Potato Day on Monday 19 August, we've rounded up our favourite potato dishes!
Double Shot Deakin
Proving that potatoes are suitable any time of the day, Double Shot's Potato & Feta Rosti with oven roasted roma tomato, crumbled feta, chard and mojo sauce is the breakfast of our potato dreams. Plus its vegan, gluten free and nut free!
View this post on Instagram
Capitol Bar & Grill
With a full section of Capitol's menu dedicated to 'A Celebration of Potatoes', you know that the Crisp Italian Style Potatoes with garlic, rosemary and marjoram are going to be perfect side to any meal.
Mookie Burger
Mookie is serving up Potato Gems with a side of nostalgia. These bite sized potato pieces transport us straight back to childhood dinners. Perfect by themselves or in the Gem-go-bell with cheese sauce, jalapeños & chives.
View this post on Instagram
First Edition Canberra
We recently dined at First Edition and ordered the American BBQ Beef Ribs with Sweet Potato Waffle Fries. Perfectly crunchy outside and fluffy inside, we honestly couldn't decide whether the ribs or the fries were the best part of the dish!
Read our full dining review of First Edition's new winter menu.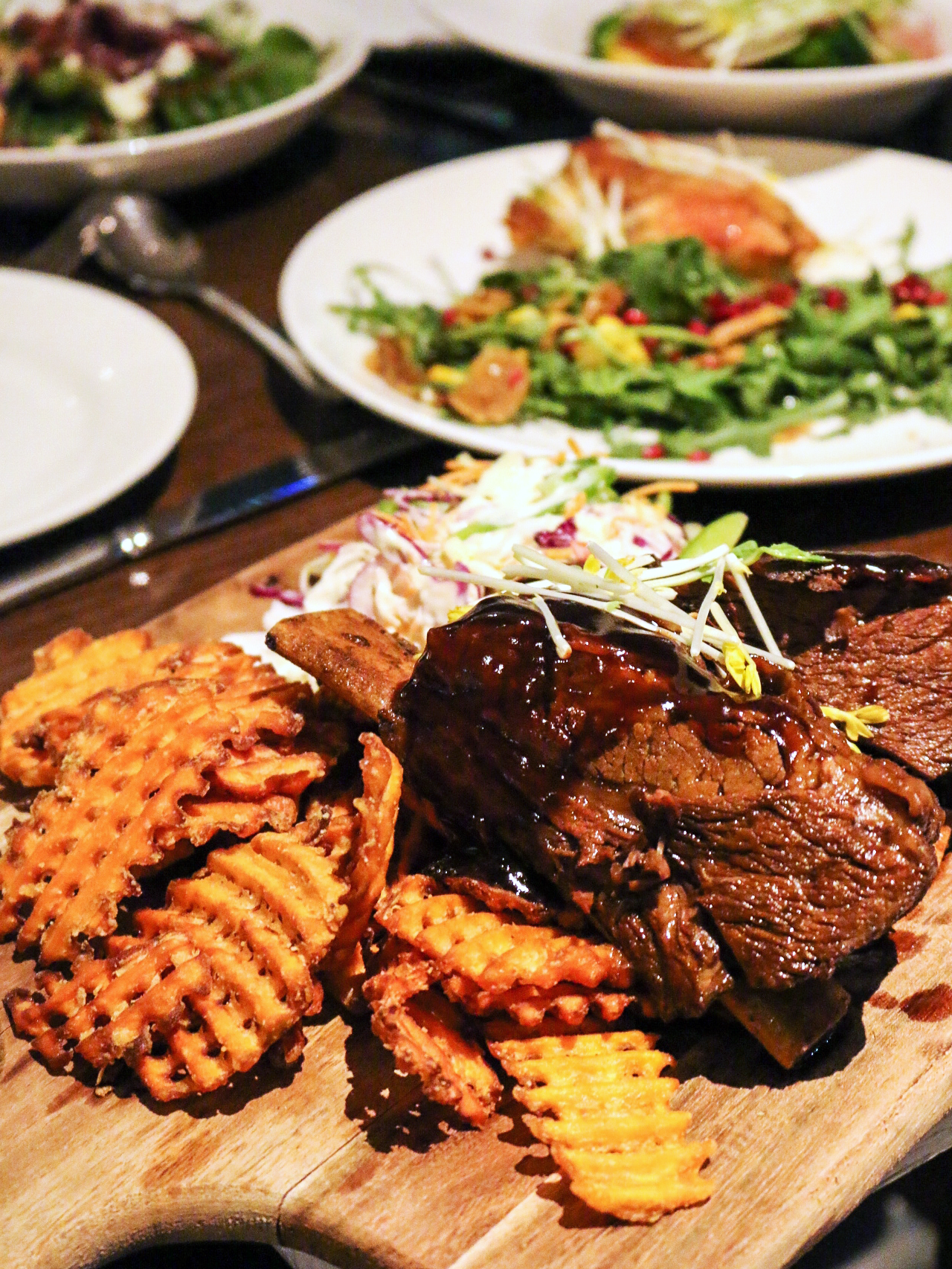 Image credit: Eat Canberra
Grease Monkey
Everyone knows Greasy's for their awesome burgers, but their Cheesy Loaded Fries alone are worth the trip to Braddon. Think thick cut chips absolutely smothered in liquid cheese, bacon, jalapenos, pickles, and Greasy's famous sauce.
View this post on Instagram
The Duxton
An inventive take on an Italian staple, Duxton has used sweet potatoes to create their Gnocchi with Pork Bolognese, Spring Onion, Parmesan.