Many restaurants and cafes scrambled to find a way to engage their usual customers while they were either closed or limited to takeaway during Stage 4 restrictions earlier this year.
Despite being a difficult time, many businesses used this time as an opportunity to do fantastic things, such as local initiatives designed to keep hospitality alive or pre-mix cocktails from our favourite local bars.
One particular thing was the Burger Builder competition run by the Ainslie Football Club and Gungahlin Lakes Club. Challenging members and followers to invent and name their next best selling burger, the winning burger would earn a spot on the menu for a limited time plus its designer a $200 dining voucher.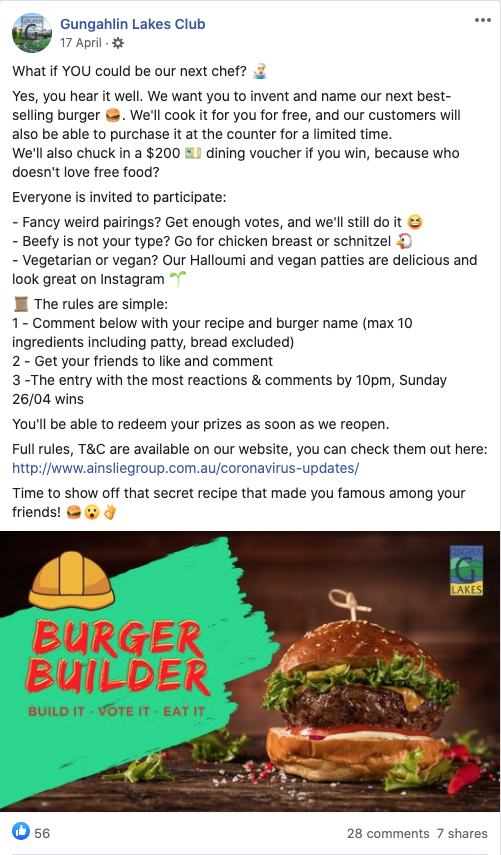 The competition produced some incredible, mouth-watering ideas but it was the entry that broke all the rules which garnered the most likes and comments. Inspired by the Spongebob SquarePants "Patty Hype" episode (S2E25b), Shea Phoenix's winning "Pretty Patty" had an extensive ingredient list.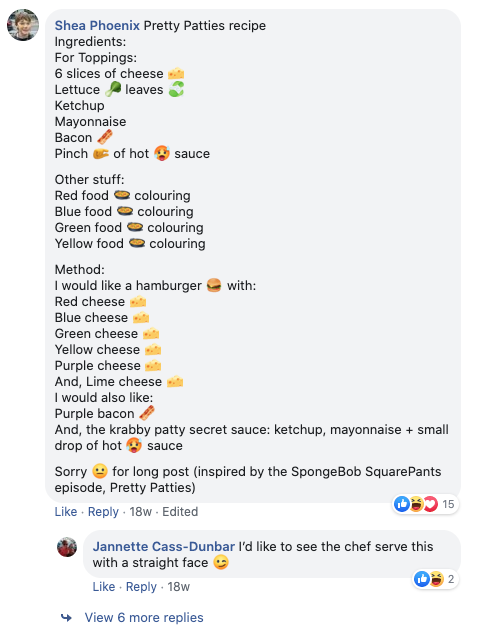 Executive Chef, Chris Simms took great care to recreate Shea's vision, combining a locally sourced, microherb seasoned beef patty with rainbow vegetables (beetroot, garden salad), thousand island dressing and a charcoal bun, served with a side of multi-coloured chips, made from potato, carrot and beetroot.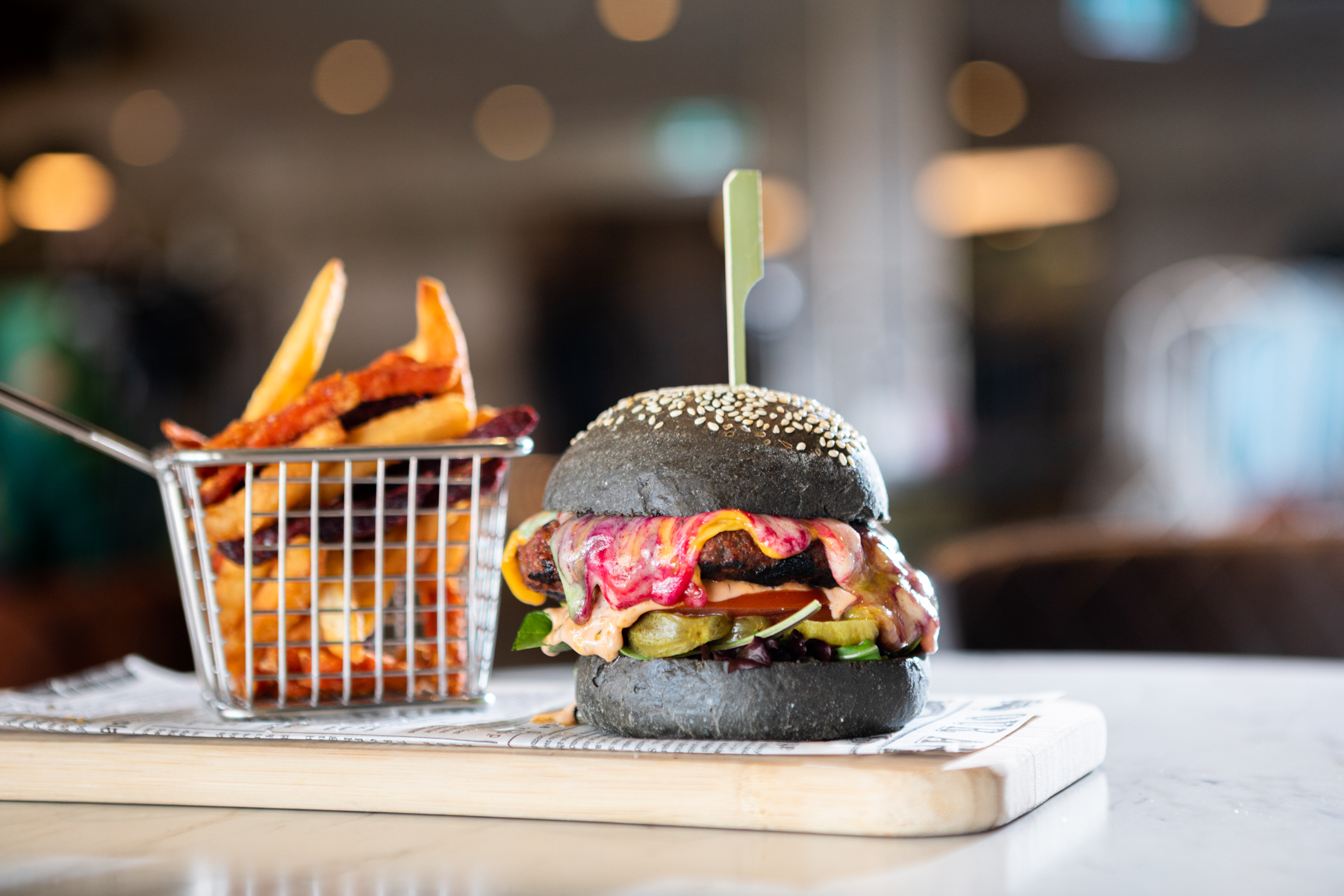 This Pretty Patty is a feast for the eyes and the stomach. Credit: Ash St George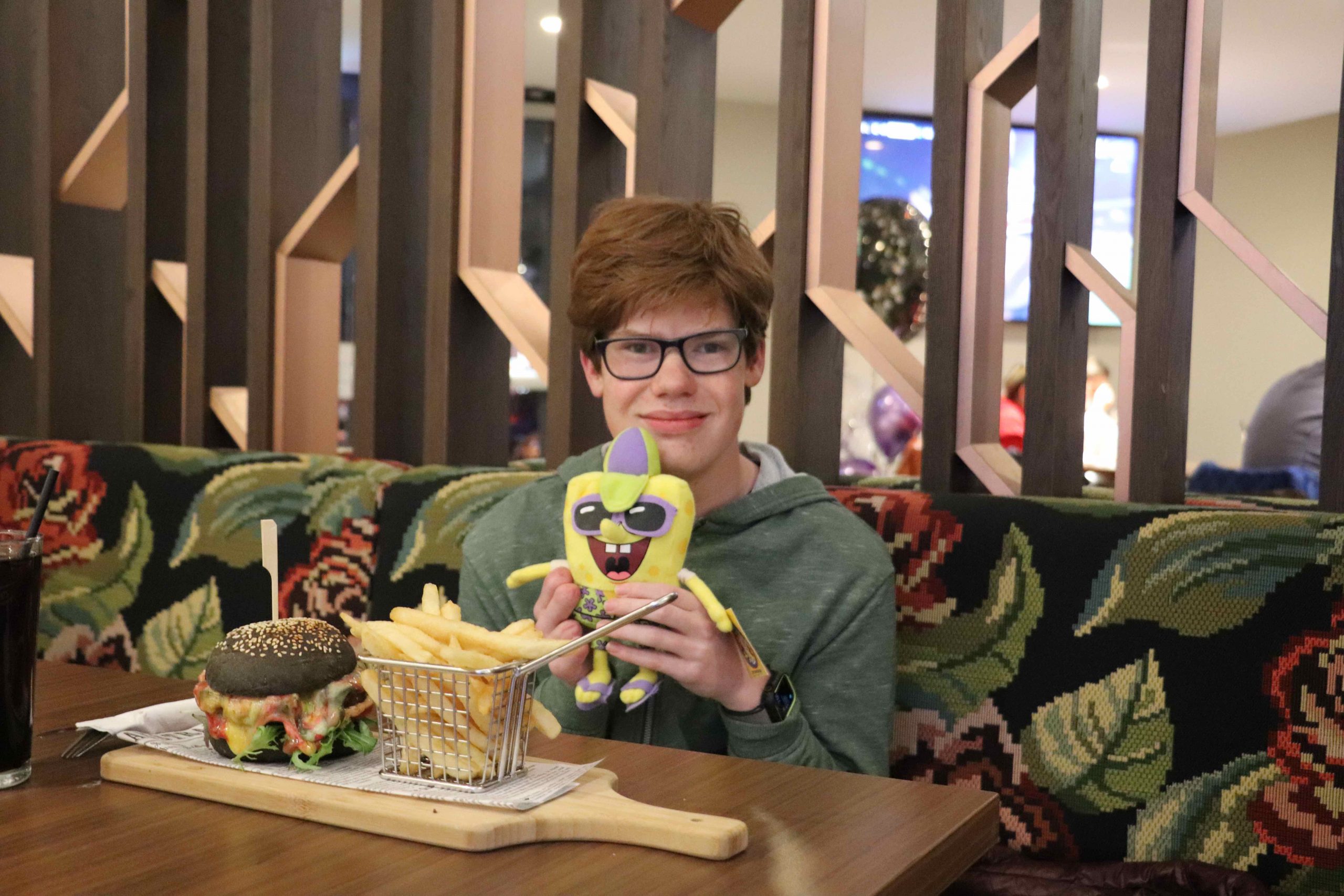 Shea Phoenix with his winning "Pretty Patty".
The Burger Builder competition is just the start of Ainslie Football Club's comeback. Serving all the traditional club fare with an upmarket edge, Ainslie Football Club is proud to support the Canberra economy by sourcing local when it comes to their fresh fish, lovingly baked pastries, cold beers and authentic pizza bases.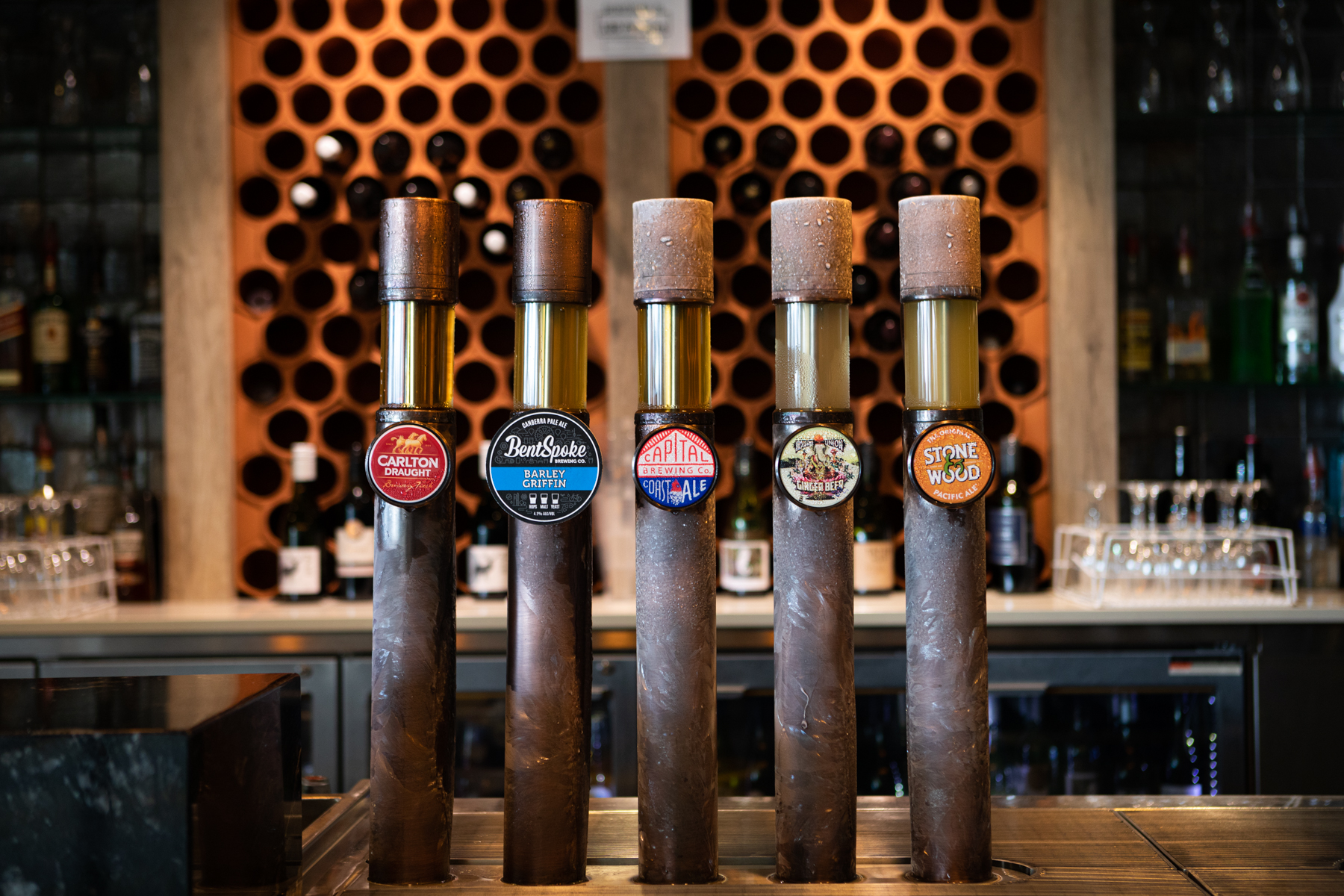 Credit: Ash St George
Located in the leafy suburb of Ainslie, the club is easy walking distance from the shopping and business hubs of the Canberra city. With plenty of onsite free parking, Ainslie Football is the perfect place for a morning coffee meeting, weekday lunch, corporate function or after work drink while watching the game.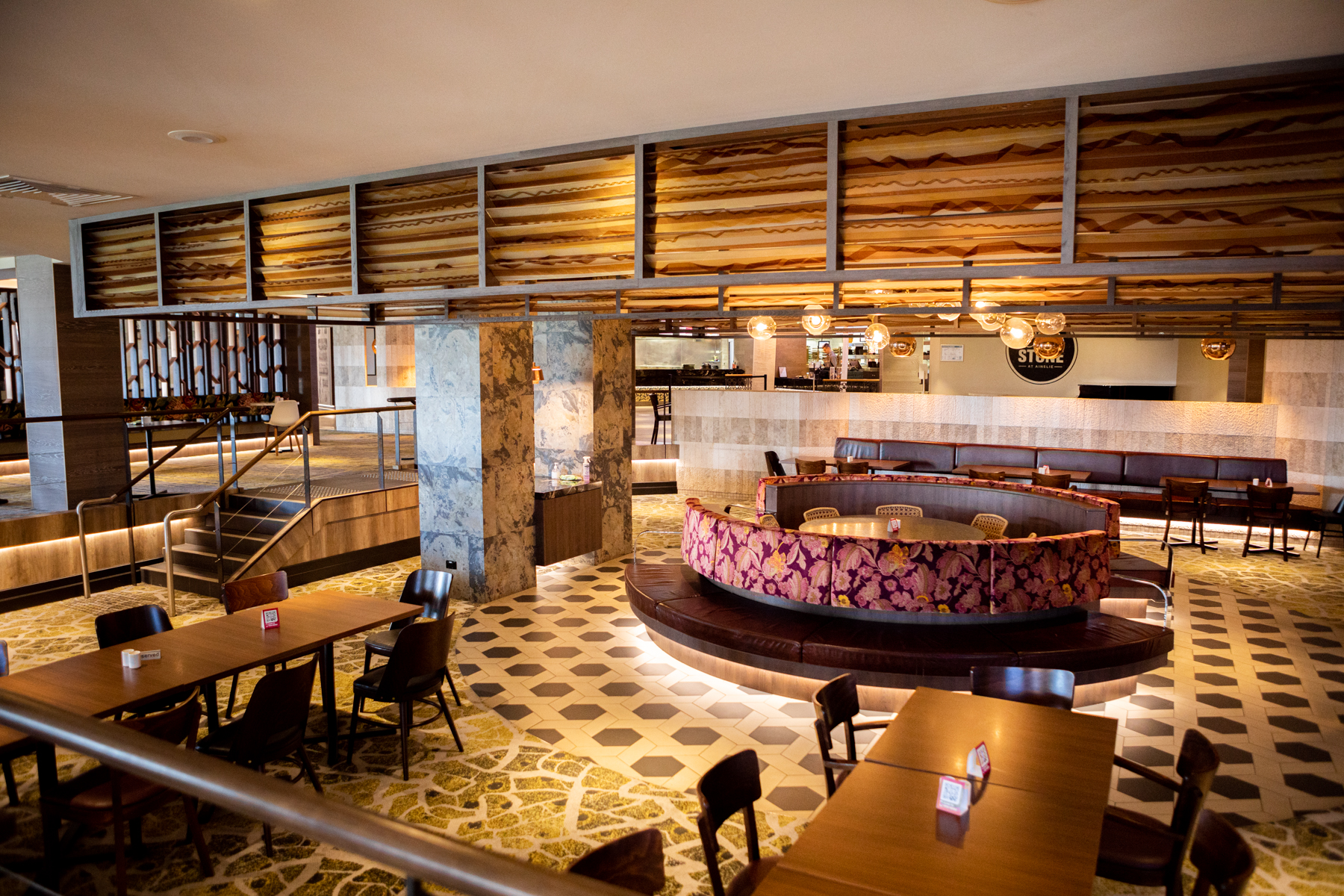 Credit: Ash St George
Recent renovations, completed in 2015, have created a modern atmosphere with accessible, split level seating. Large capacity enables the club to easily host small-to-large functions while maintaining a safe, social distance at all times. The spacious alfresco area will be the ideal spot come springtime but for the chilly nights we're experiencing right now, their open fireplace was made for a cosy drink or two.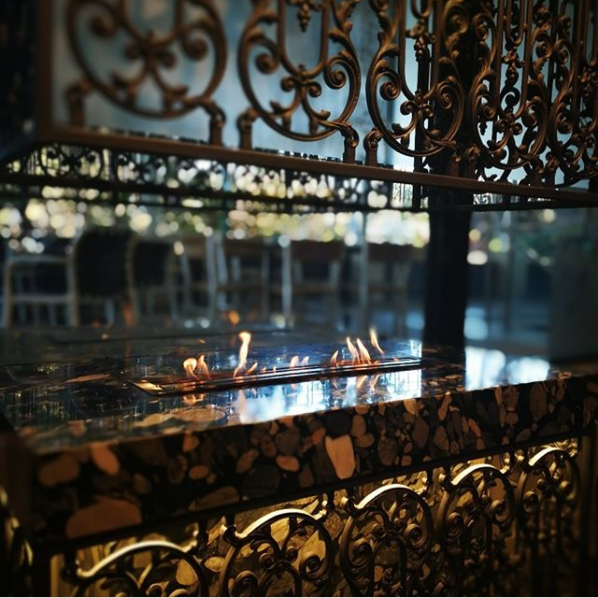 For all the postponed or upcoming celebrations, Ainslie Football Club is the perfect place for a relaxed or informal time. Catch their $15 lunch specials, Monday to Friday, or come by on Sundays to enjoy a traditional, slow-cooked roast – with none of the effort!
AINSLIE FOOTBALL AND SOCIAL CLUB
52 Wakefield Ave Ainslie, Canberra ACT 2602
T: 02) 6248 8422
OPENING HOURS
Monday-Sunday
10am-4am
Dinner: 5.30pm-9pm
Ainslie Football Club is open to members and their guests.