Canberra's newest premium barbershop, Men's Biz, recently opened in the Canberra Centre's freshly renovated Monaro Mall. I took a trip to the store on Saturday morning, to see if the experience could rival that of the numerous high-end women's salons in the region.
Upon arriving at Men's Biz, I was greeted by the owner, Nathan, who politely advised me that Alex would be looking after my haircut and that he would be ready as soon as he was finished with his current customer. I was offered either filter coffee or water while waiting, and in under five minutes I was directed to one of the four top-of-the-line barber chairs.
The shopfront itself makes great use of limited space. The tiled floors, marble fittings and quality timber shelving is reminiscent of the high-end malls in Sydney or Melbourne and makes the shop feel right at home within the new Monaro Mall. Their massive range of quality grooming products lines the wooden shelves, spaced apart by lush indoor plants housed in gold pots.
The attention to detail during the appointment was second-to-none. At no point did I feel like the barber was rushing his work, even though the salon was completely booked out for the rest of the day. This is in stark comparison to some of my experiences at other barbershops in Canberra, where I feel the staff can rush their service in order to get more clients through the store during busy periods.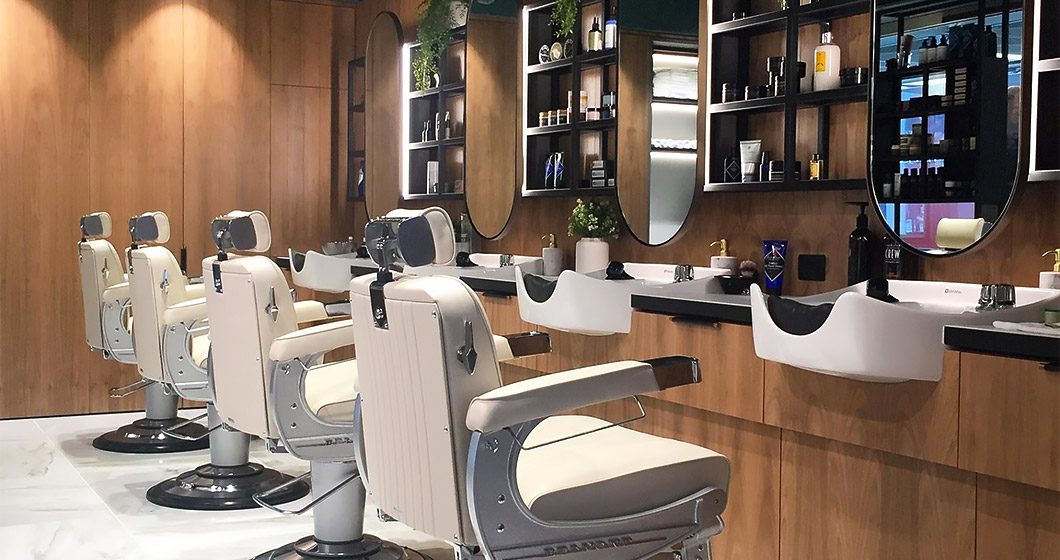 I was booked in for a haircut, beard trim and hot towel shave, and Alex ensured that I was comfortable and happy with the service throughout the whole experience, even making sure my coffee and water were refilled in-between cutting.
In the space of the hour that I was Men's Biz, about ten people approached the shop in search of a haircut and were directed to the company's fantastic online booking system for an appointment at a later date.
Alex informed me that he had a non-stop day on Friday, working right up until 9.30pm due to the number of younger guys looking for a fresh cut before Saturday's Spilt Milk festival.
It sounds like the Nathan and the team at Men's Biz have been pretty busy since opening, and it's easy to see why. The outstanding level of professionalism and skill, coupled with the carefully selected range of superior hair care and grooming products, makes this store the go-to for any Canberran man looking for a top-quality barber.
To book your next appointment, give the store a call on 5104 0965, or head to the website here.