We finished the last three days of GourMay off on a food high. Parlour created a bespoke cocktail called the 'Conquistador.' We sat in on Sunday roast at Pialligo, the type of good food that floods you with nostalgia. And on May 31 we looked into the future with Bitten Goodfoods who served up an adaptogen super-mushroom ragu, boasting anti stress qualities.
Parlour Wine Rooms
Eye Fillet
Soft jazz and low lighting serve as the perfect canvas for the bold flavours and experiences that Parlour has to offer. As the only dish on Parlour's menu that both chefs collaborated on, the beef eye fillet – humble but packed with flavour – represents unity. Specially made for Gourmay, the 'Conquistador' is a combination of Spanish vino cherry, vermouth, agave syrup, orange bitters and lemon juice to deliver delicate fruit, citrus and wine flavours. Not as sweet as your average cocktail, the Conquistador is the perfect drink for refined palettes.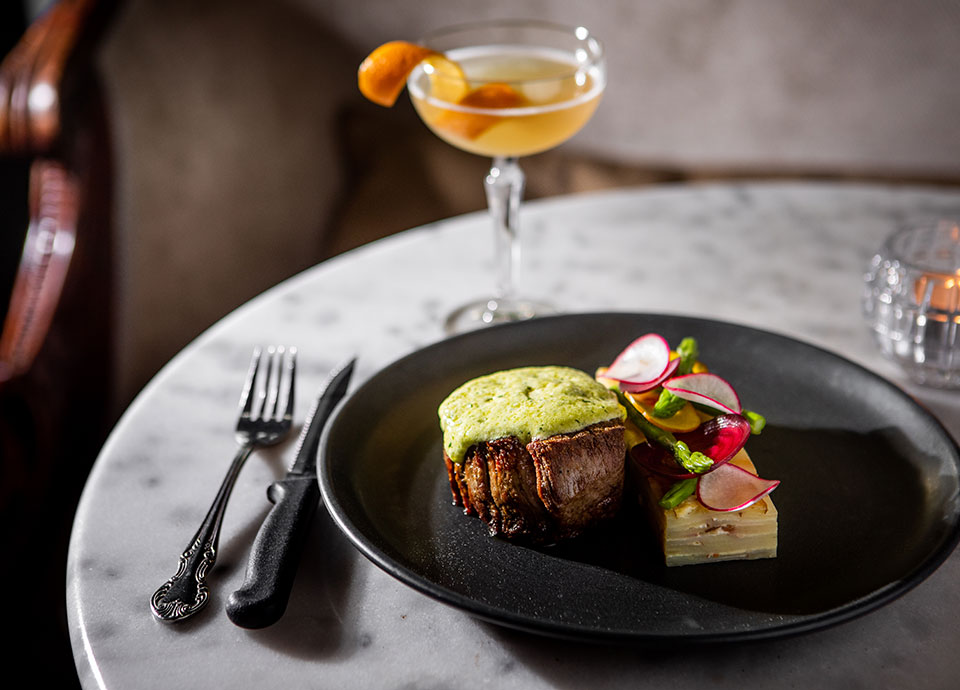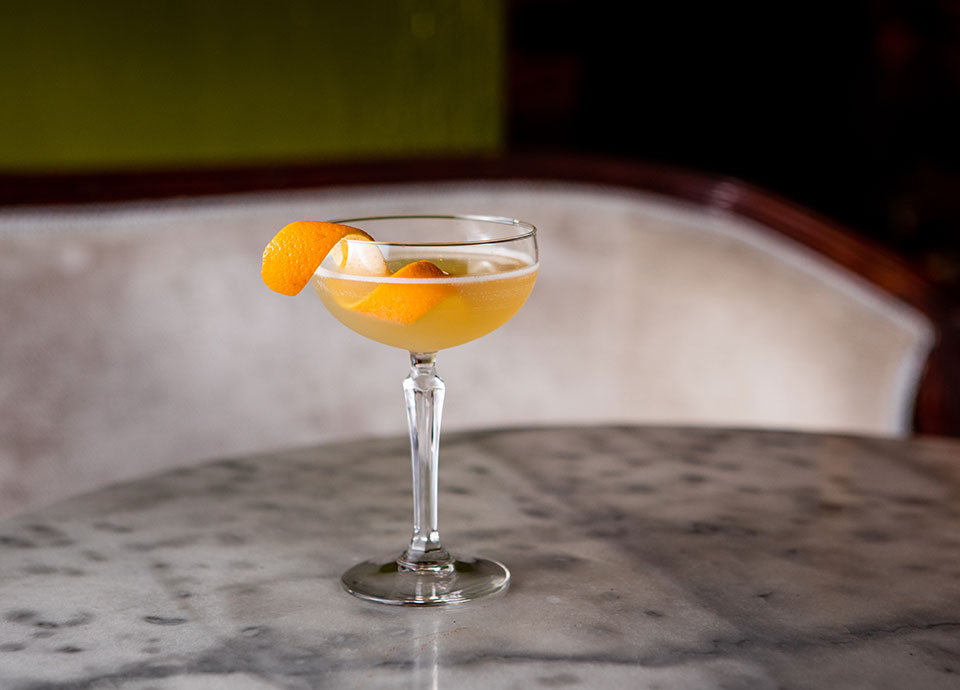 Pialligo Estate
Sunday Roast
Pialligo Estate's Sunday Roast event series has returned. To accompany the meal, guests will enjoy panoramic views of the grounds and orchards at the Estate's Glasshouse, perfect for a relaxing and cosy Sunday under the stars. The team are excited to be experimenting with different styles of cooking this time around with vegetables from their garden and meats from their smokehouse. Next Sunday Roast Event Sunday 25 August, tickets available on their website. The team at Pialligo Estate believe roasts are always better with wine and so do we. A locally sourced meal needs to be paired with a local wine for a complete Canberra experience. The Pialligo region has their very own vintage 2017 Shiraz, full-bodied and perfect for a hearty winter meal.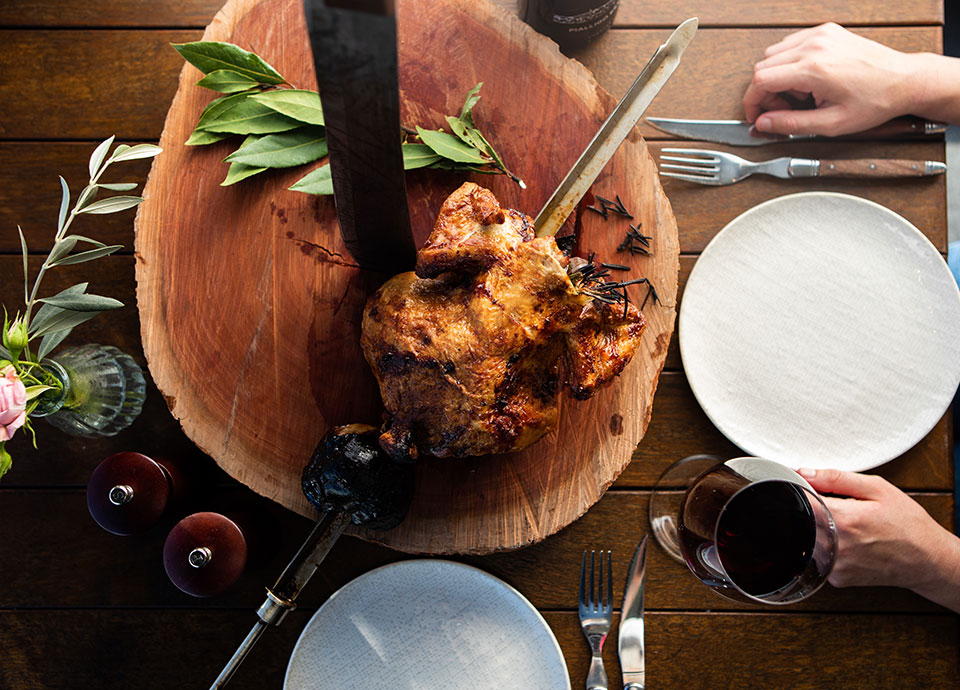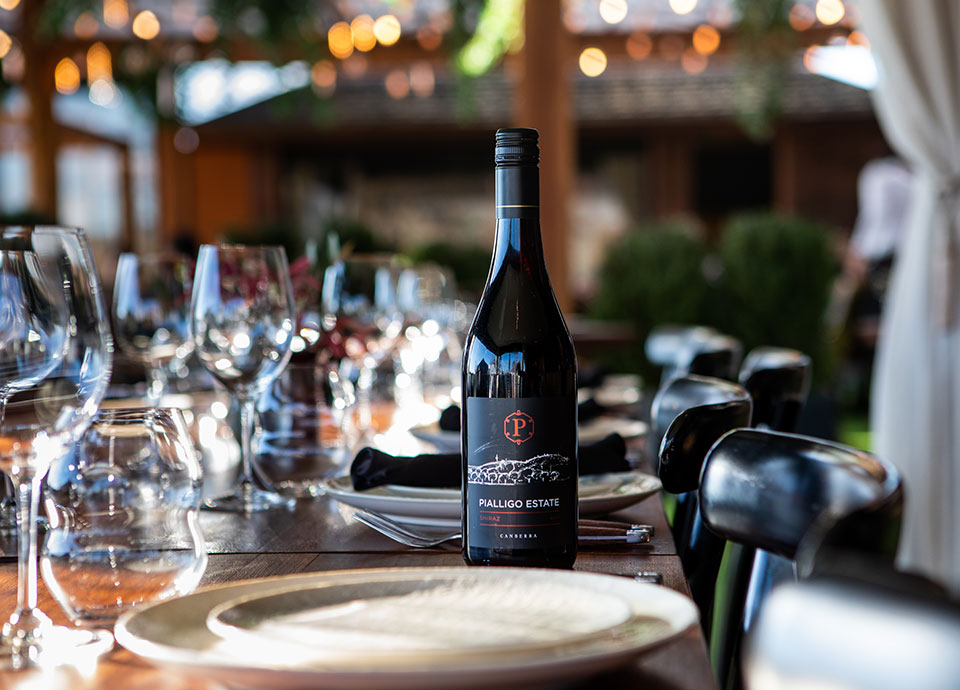 Bitten Goodfoods
Super-Mushroom

 

Ragu
On the last day of GourMay we stop into Bitten to discover what the future of food may behold. A Braddon café and grocer committed to delivering progressive food options to suit all eating habits. The Super-Mushroom Ragu is a Bitten favourite. Deep in flavour and colour with the hero ingredient being superfood mushrooms chaga and cordyceps. A drink designed to support your liver with fermented milk thistle, blueberries, ruby grapefruit, rosemary and soda