The Forage is signing off for 2018 with their spring street party! From 2pm – 7pm on October 6, the Little National Hotel car park will be full to the brim with mouth watering street food, bars, beverages, live music, roaming dancers and street games.
For those who 'think' they have completed a Forage 'bucket list,' the spring Forage is back with some new additions you'll need to cross off your hit list such as:
Zaab Street Food
Pop Up Poffertjes
Limogela
Duo Duo Ice-cream
El Choclo
Machan Berra
Underground Spirits & Bellerophen Cold Brew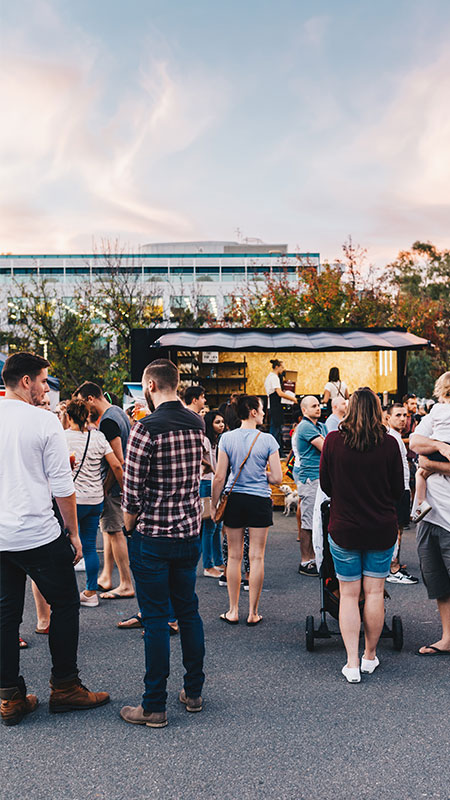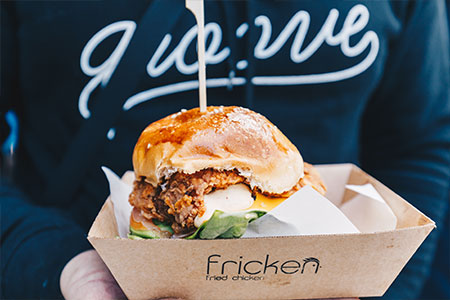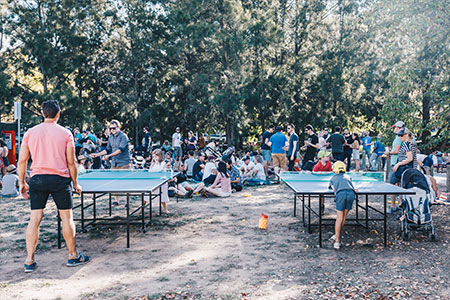 Food and beverage highlights this time around are Zaab Street Food bringing their Thai food from Lonsdale Street, Limogela gelato limousine busting out their limousine packed with gelato and sorbet, Machan Berra with their Sri Lankan Kottu, Underground Spirits together with Bellerophen Cold Brew will be serving up espresso martini's on tap, and the Duo Duo Fried Ice Cream truck will be dishing up deep fried ice cream topped with flavours like salted caramel and butterscotch popcorn and homemade chocolate fudge sauce with candied macadamia nuts.
As far as entertainment goes, the table tennis tables will be competitive for another season running as well as the stage coming alive with the tunes of Official MANA, Minh Ha Music and Aloise (a.k.a Amy from Kaleid). The crowd will also be surprised by Subsdance Dance Studio who will be roaming with their incredible Afro Samba dancers and bongo drums.
Oh, and if stuffing your face and beating small kids in table tennis wasn't enough fun, you'll also have the chance to win two return economy class flights to anywhere across Qatar's 55 European destinations.
Returning heroes:
HOT FOOD
Rolling Schnitzel
Akiba
Asian Tiger
Daddy Ramen
Papa Laci
Mr Papa
Wandering Wood Fired Pizza
Lolo&Lola
Fricken Chicken
Gozleme
Le Petit Breton
Yiayia's Kitchen
Hello Hanoi
DRINKS
Well & Truly
Capital Brewing Co
Bentspoke
Skeehan Bros
Naked Pressed Juice Co
Majura Winery
The Pop Inn
Canberra Distillery
Sabi Beverages
Tea Garden
Nellie's Café
SWEETS
Get Whipped Cheesecake
Loose Gourmet Churros
Cannoli Brothers
Get Crackin Crème Brulee
OTHER
Three Mills
The River Kitchen
Jasper&Myrtle
Sonoma
Stockman Sticks