Photography by Daniella Jukic
First things first: I am not what would be considered 'fashionable'. Up until the age of 14 I considered a matching top and pant tracksuit, preferably in a velvet-type fabric, to be high 'fashun'. At 21, I've left my love of tracksuits behind, but much prefer looking at other people's clothes! So, it was armed with this little knowledge that I found myself in the media pit at FASHFEST last night, ready to get a glimpse at the upcoming collections of some of Australia's best designers.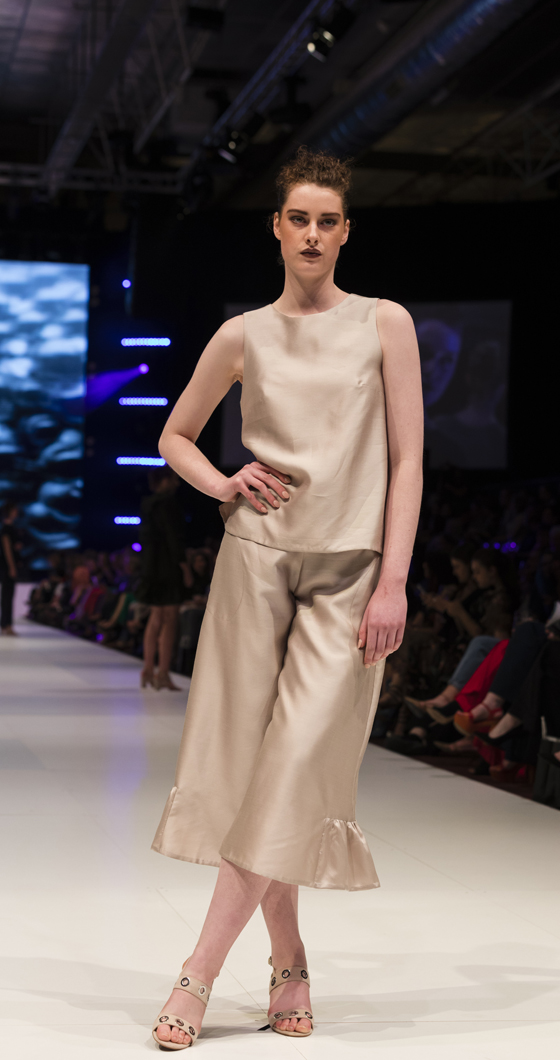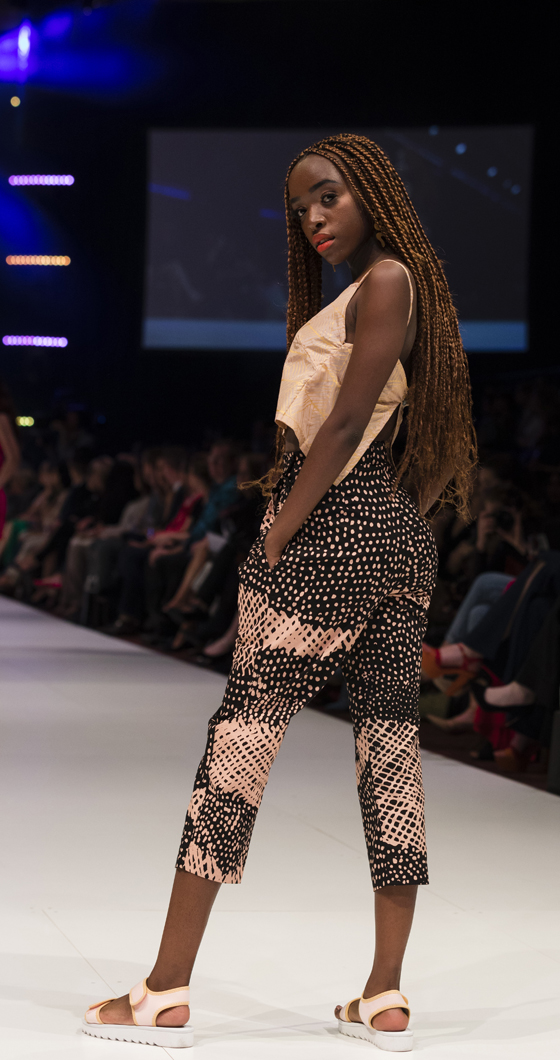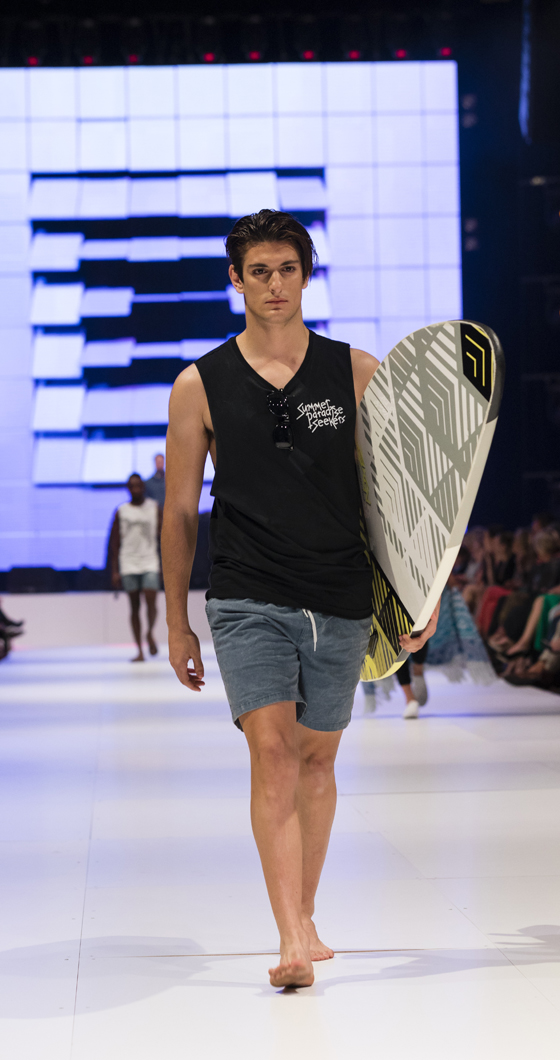 The night started off with a beautiful performance by Nick Rigby on acoustic guitar, which then transitioned into the first show of the night: Gehrich. I loved the simple silhouettes, muted colours and minimalist style of this collection.
For the rest of the show, we were treated to DJ Sandman who put together an awesome track to complement the next five collections, which were super cute, fun, and the definition of summer. For me, a standout was Magpie Goose, because of the colourful, playful, and ready-for-summer prints. As with tracksuits, I'm a sucker for anything that involves a matching top and pant and the cute two-piece outfits really hit the nail on the head for me.
Summer Paradise Seekers showcased the beach wardrobe of my dreams, and the child models in Tip You're It! absolutely stole the show. As for hair and makeup, Raw Australia got my vote of approval – the combination of tight almost cornrow-like braids at the front into a plait at the back worked so well with the denim-sequin 90s vibes that the collection had going.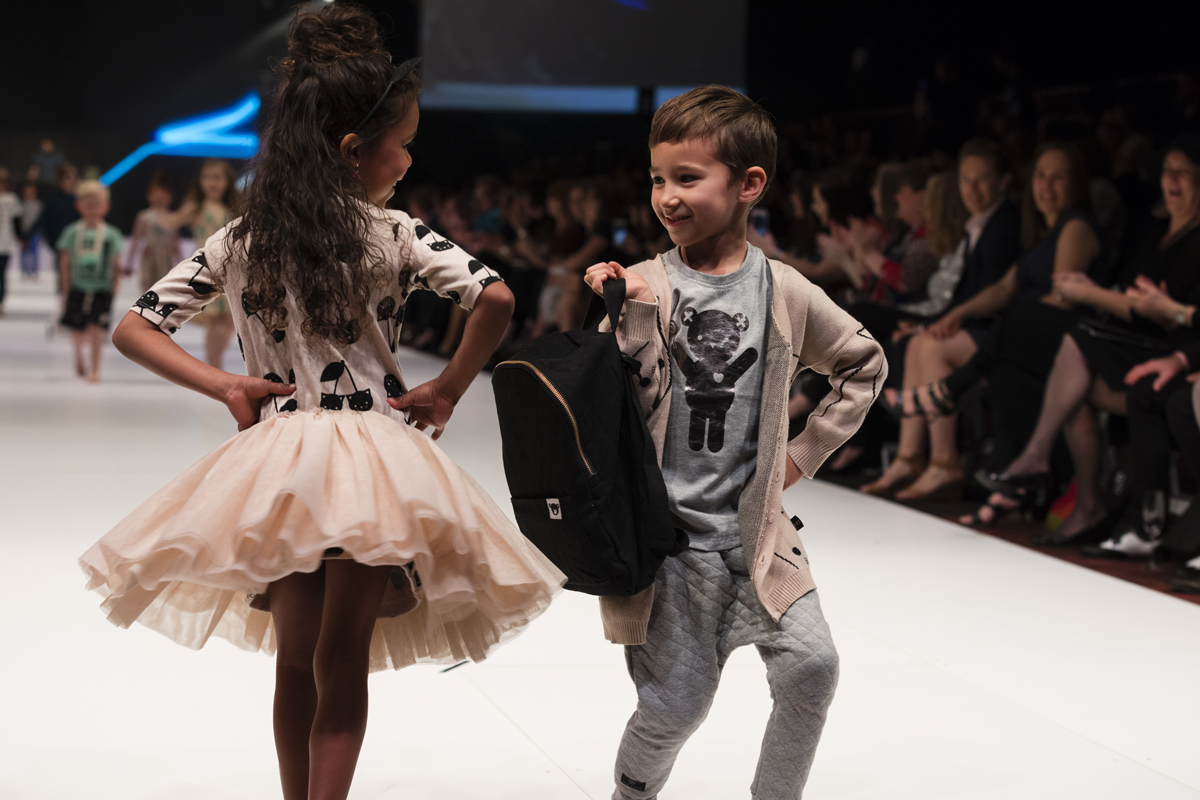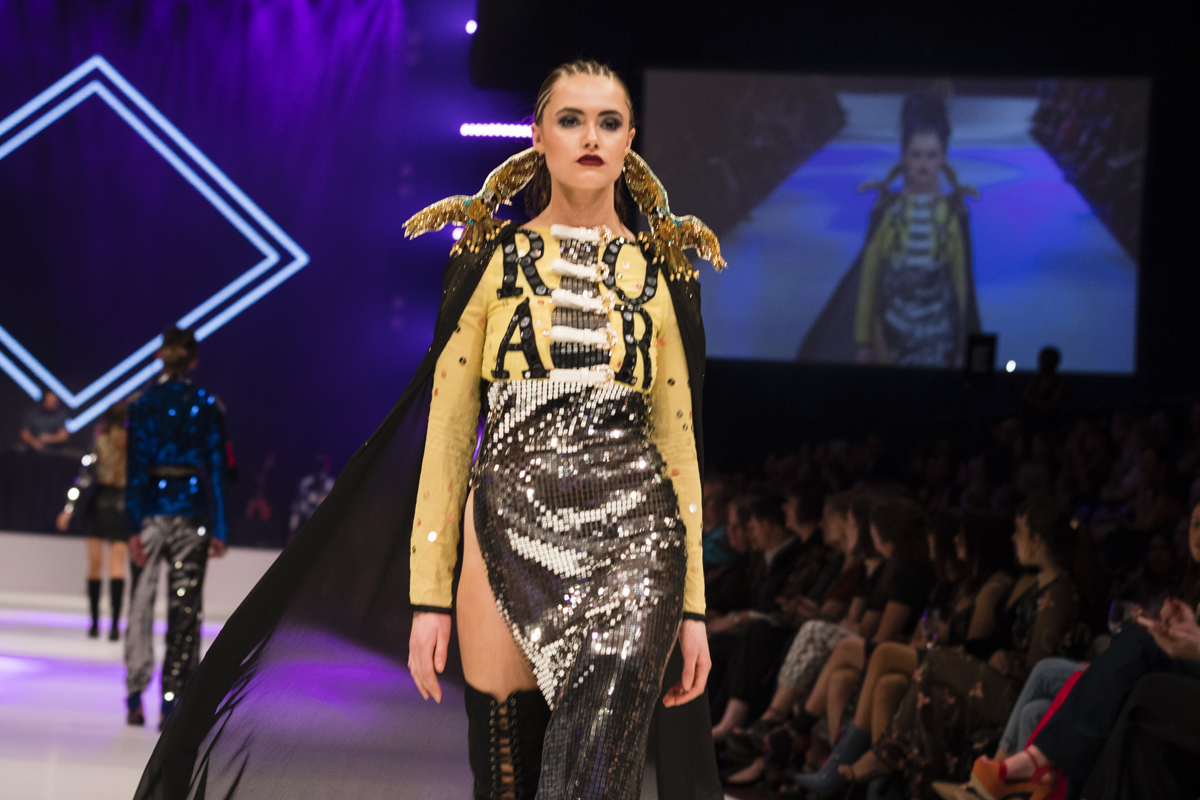 After what felt like five minutes, but was actually an hour, it was time for an intermission between shows. As they say, time flies when you're having fun! The best thing about holding FASHFEST in a space like the convention centre is that it's both big enough and small enough at the same time. Zaab kept hungry guests satisfied, and the Doughnut Department had everyone covered for dessert. OutInCanberra also had an illustrator set up to draw guests outfits for the night! Everyone puts so much effort into looking great at FASHFEST and having a take away illustration of yourself on the night makes it just a little bit more special than just a regular photo.
Before I knew it, it was time for Show Two. Felix started us off with a song on the piano before Zares took over as DJ for the rest of the night. Gabrielle Spencer Bridal opened the show with some beautiful vintage wedding dresses. Note to self: wear a fur collar at my wedding. Also, the blue eyeshadow game was so strong, and oh so fabulous. Next up, Thunder Thighs had a collection that seemed a bit steam-punk inspired which was extremely cool. I particularly loved the black top hats with large pink feathers emerging from the top.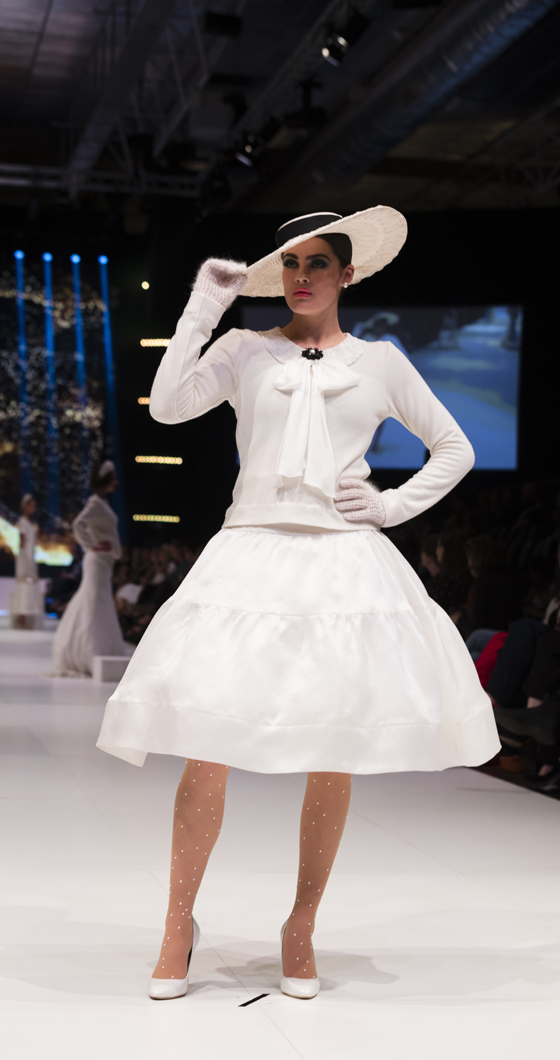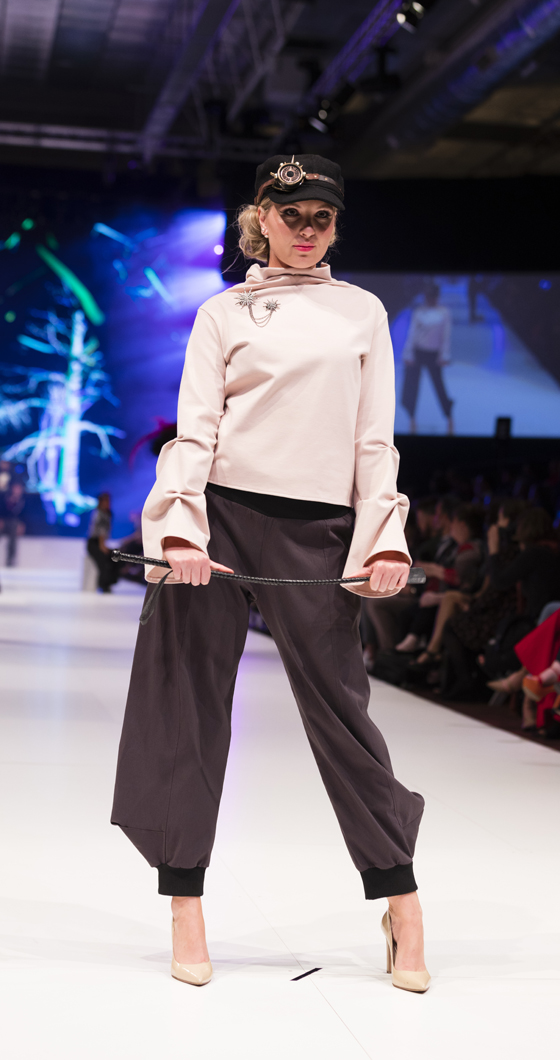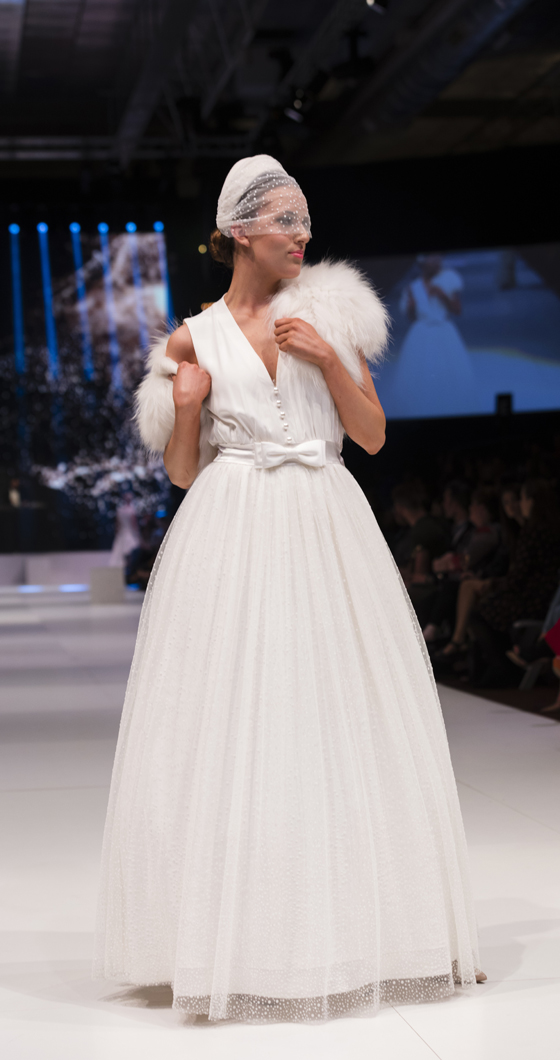 Verge by Nunie featured really cool prints, and Stephanie's Boutique Lingerie looked so classy and feminine on the runway. My favourite pieces were the bras with decorative embroidered flowers over the bust area, and those that had interesting back strap designs. The CIT collection had a crisp, white and whimsical feel, and outstanding hair and makeup. Every model had defined freckles from black eye liner, and each female model sported the cutest double hair buns. It brought the collection together and added to the playful feel. My favourite collection of Show Two had to be Naudic. The flowy, boho, summery dresses made me feel ready for summer to officially arrive!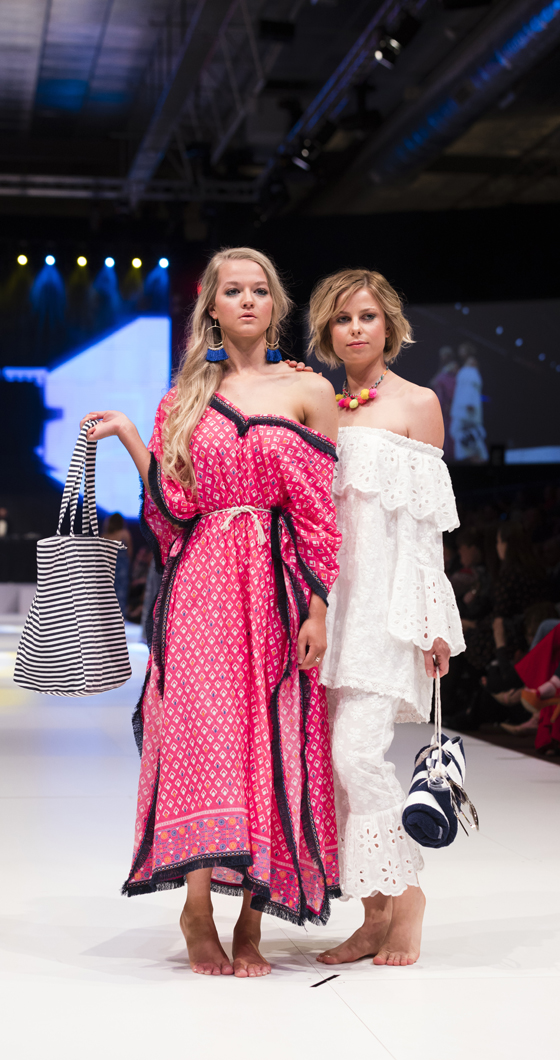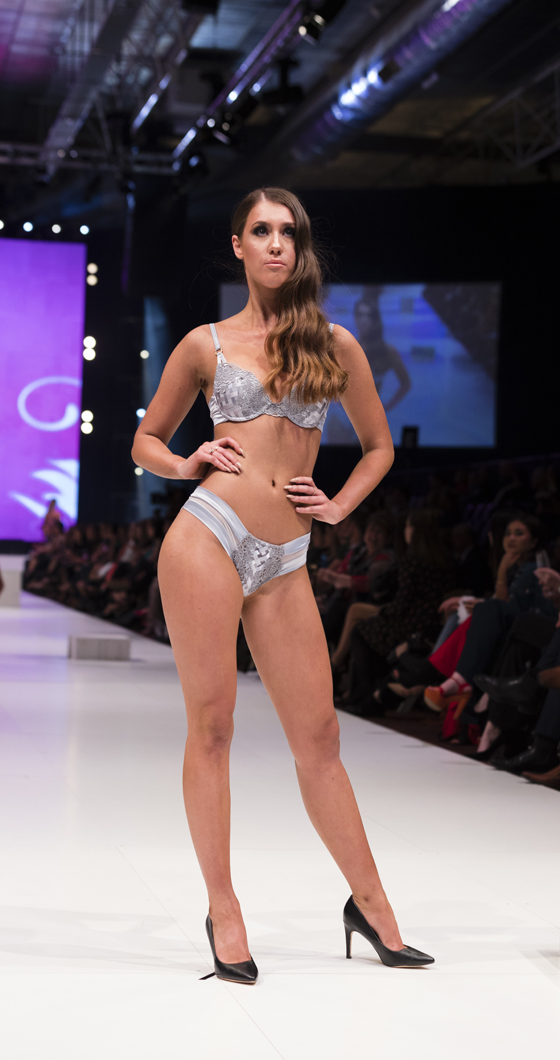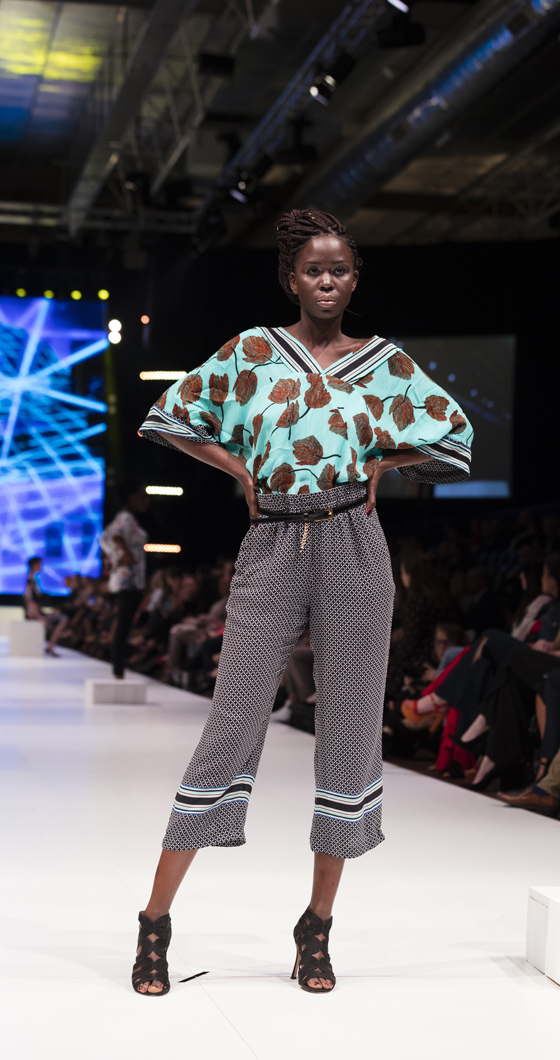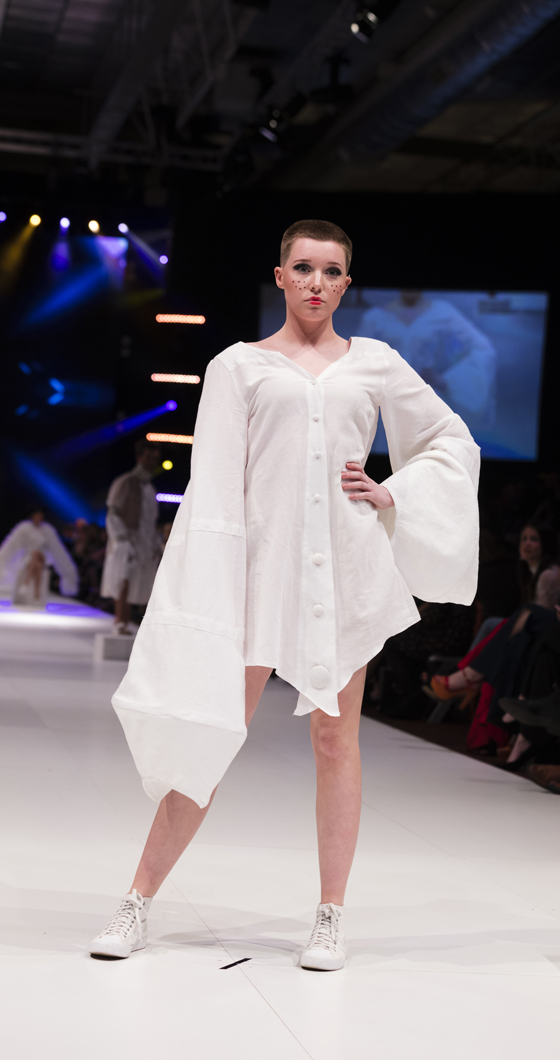 Now that I think about it, I guess I have come a long way from my matching tracksuit loving days, and my first FASHFEST experience was such a success. I am so impressed by the designers, models, music, and organisers who put on this fantastic show. Bring on night two!