Experience the raw power of X Factor winner and Eurovision star, Dami Im at Canberra's most scenic concert, By the Water.
Dami Im, who is a piano virtuoso and has a Master of Music Studies in Contemporary Voice, will be the headline act at the National Museum's annual concert on Saturday 1 February, compelling the audience with her unique sound.
To complement Dami, ARIA chart-topper, Caitlyn Shadbolt, from the 2014 X Factor will be her opening act. Guests can expect chilled vibes on the lawn to relaxed country tunes while waiting for singer-songwriter Dami to bring her contemporary style to the stage.
As the sun goes down on the lakeside lawns at the Museum, the stars will be joined by Canberra's most popular food trucks. While Dami mesmerises fans with her powerful performance, guests can enjoy an evening of food truck faves, as well as beer, cider, wine and non-alcoholic drinks at the cash bar.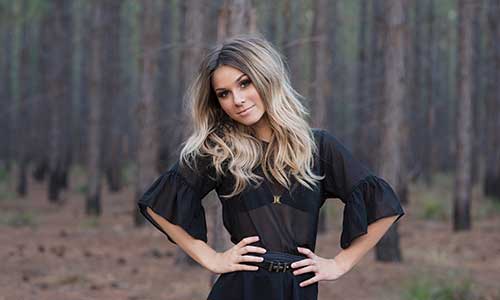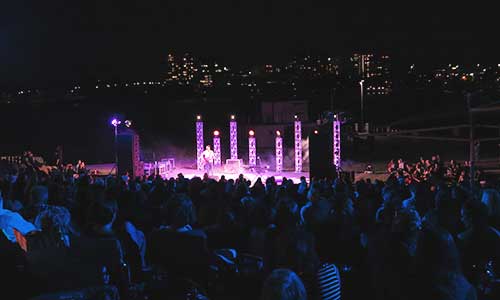 The South Korean-born Australian performer first came to national prominence when she won The X Factor in 2013. Her self-titled debut album and single Alive both debuted at Number 1 on the ARIA charts. Since then she has released three more studio albums and performed around the globe. While Dami's huge talent has led her on many worldly adventures, the singer is a big fan of the national capital.
"I love Canberra, it has always been one of my favourite places to perform. This time however I'm so excited to be performing in the Museum's amphitheatre at By The Water, it is going to be a very special night," Dami said.
In 2016, Dami earned the highest score ever achieved by an Australian entry at Eurovision and her single Sound of Silence charted globally.
Heidi Pritchard, the National Museum's Manager of Lifelong Learning said, "We are delighted to have a performer of Dami's calibre to entertain fans of the By the Water concert."
"Caitlyn Shadbolt, from the 2014 X Factor, will be the opening act for Dami, so it's going to be a great evening of entertainment at our beautiful location on the shore of Lake Burley Griffin," Ms Pritchard said.
By the Water, hosted by National Museum Australia is a concert to be enjoyed by all ages. Watch as the sun sets with spectacular views over the city while waiting for Dami's big performance from 7pm.
Saturday 1 February 2020, 7–9pm | $55 adult, $45 concession, $40 Museum Friends, $130 family, $20 child (under 16 years) | Bookings essential (fees apply) | Amphitheatre
For bookings and more information www.nma.gov.au/whats-on/by-the-water-concert-with-dami-im