The best wines are the ones we share with friends! Book a dinner for four adults and receive a complimentary bottle of house wine for your table.
It's that time of year when you're booking an end of year dinner or Christmas shindig with your inner circles. First Edition has a package that promises a good time. While your gang enjoys a seasonal dinner menu designed by executive head chef Jennie Tressler, the table will be treated to a bottle from Bancroft Bridge as the restaurants gift to you.
Bancroft Bridge can accommodate to your beverage preferences, offering a Cabernet Merlot for the red drinkers, Semillon Sauvignon blanc for those seeking something light or a bottle of Brut if you need some bubbles for a celebratory occasion.
First Edition is located on the first floor of Novotel meaning you can enjoy your complimentary wine over a seasonal dinner with a great view of the city. Watch a late sunset before enjoying the ambience of city lights to the sound of glasses chiming together for an end of year cheers. Afterall the end of 2020 is definitely something to celebrate.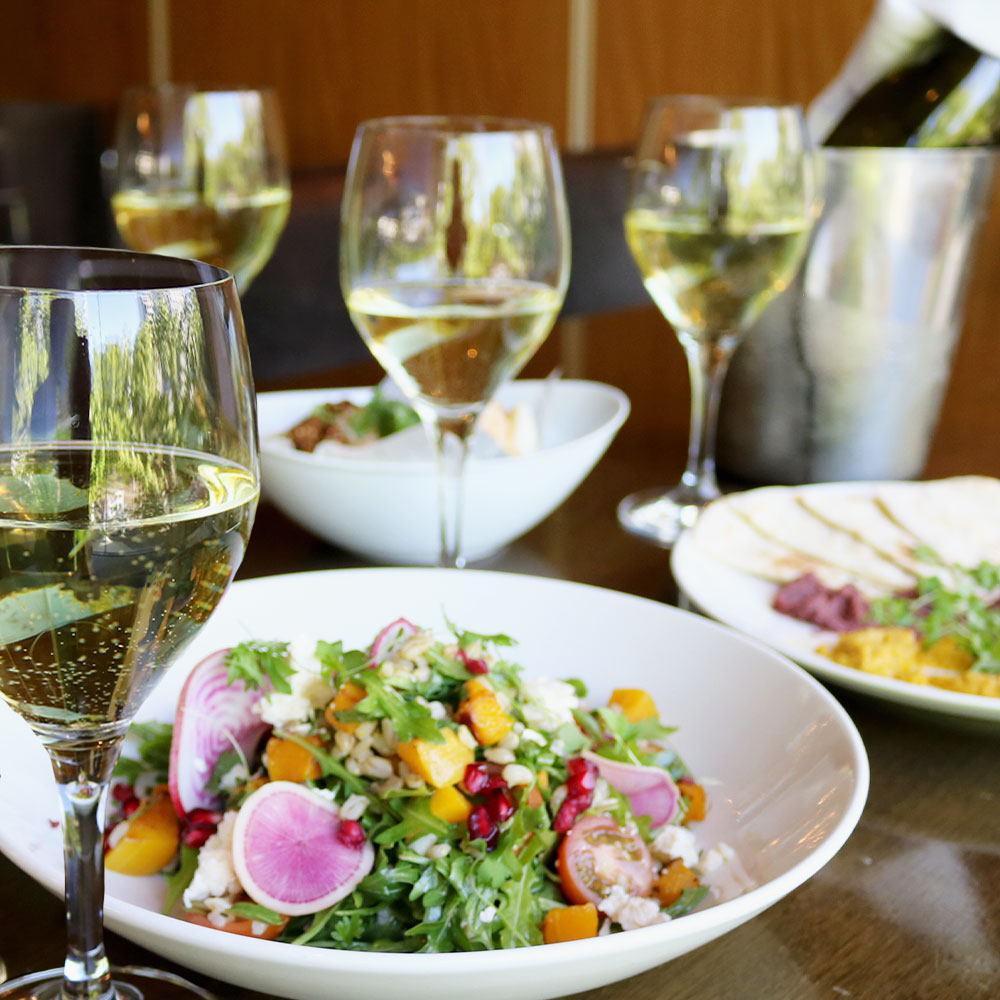 Be excited by the menu that changes with the season. Start on a tasting board featuring locally sourced meats and cheese or begin the fun with some crispy chicken bao. For mains the lamb shoulder and pork cutlets are hard to look past. Finish the night on a decadent chocolate fondant and perhaps a First Edition gin cocktail for a night cap.
There are loads of items to choose from, guests aren't locked into a set menu for this deal, making it incredibly easy to keep the entire table happy. The team are dedicated to sourcing the best local produce and paying respect to those who farm it. A kids menu is also available; the little ones can get a main meal with side, drink and ice-cream for desert for just $15.
If you're looking for the best way to end the year with a bunch of friends be sure to reserve a seat for four at First Edition to receive a complementary bottle of wine with your meal!
Head to the First Edition website to book