I used to be able to walk into Courtyard by Milk Crate and limit myself to a mocha and Nutella muffin – how sensible I know. But now that I've tried half the menu, I'm even less likely to rely on my fleeting self-control.
If you make it in early enough you'll see a crowd lined up, not only for the morning coffee run but to grab a heavenly slice of house made traditional Borek. Biting through layers upon layers of filo pastry coated in milk, olive oil and egg, this European brekky filled with spinach and cheese will make you forget you're on the way to the office.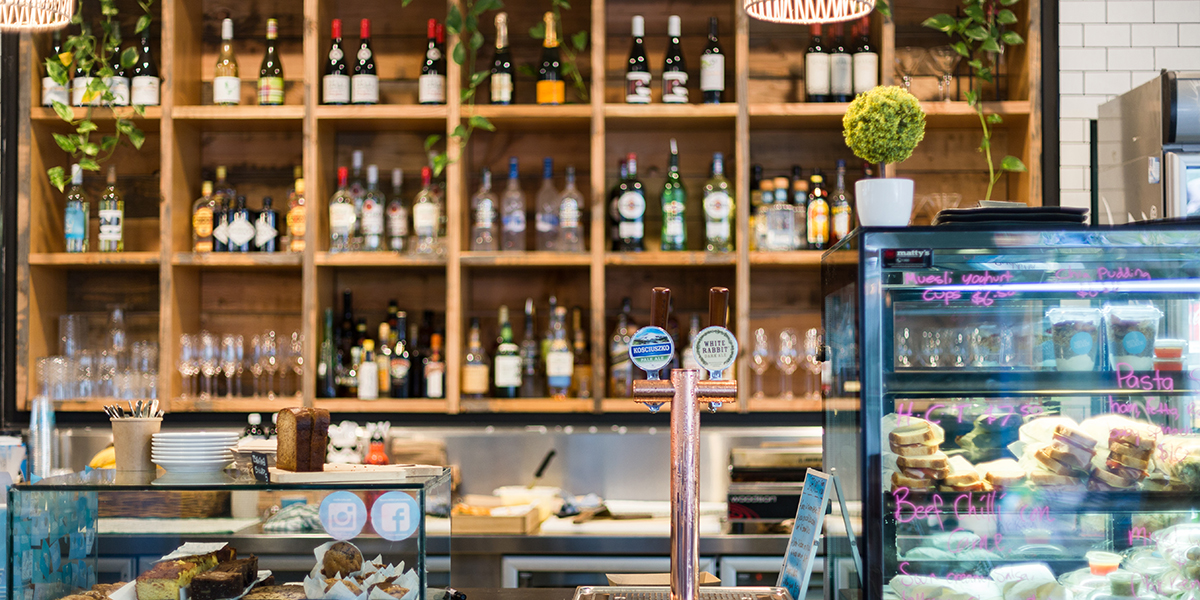 Breakfast is available all day, with their top pick the most unlikely contender, the Vegan Protein Waffle. It is filling and outright delicious! Our only advice for this option is not to go into it thinking you'll share with a friend. After a few mouthfuls, you will want this delight all to yourself. This eggless waffle uses chia seeds to help bind it all together, pea protein is added to help construct, and the waffle is then drenched in a berry coulis which provides the sweetness and vibrant colour for your #foodphotography. A welcomed sprinkle of pomegranate is added over the top – we can't get enough pomegranate this time of year! And a fluffy house made honey butter (similar to a vegan Nutlex) is dolloped over the meal with a Canadian maple syrup.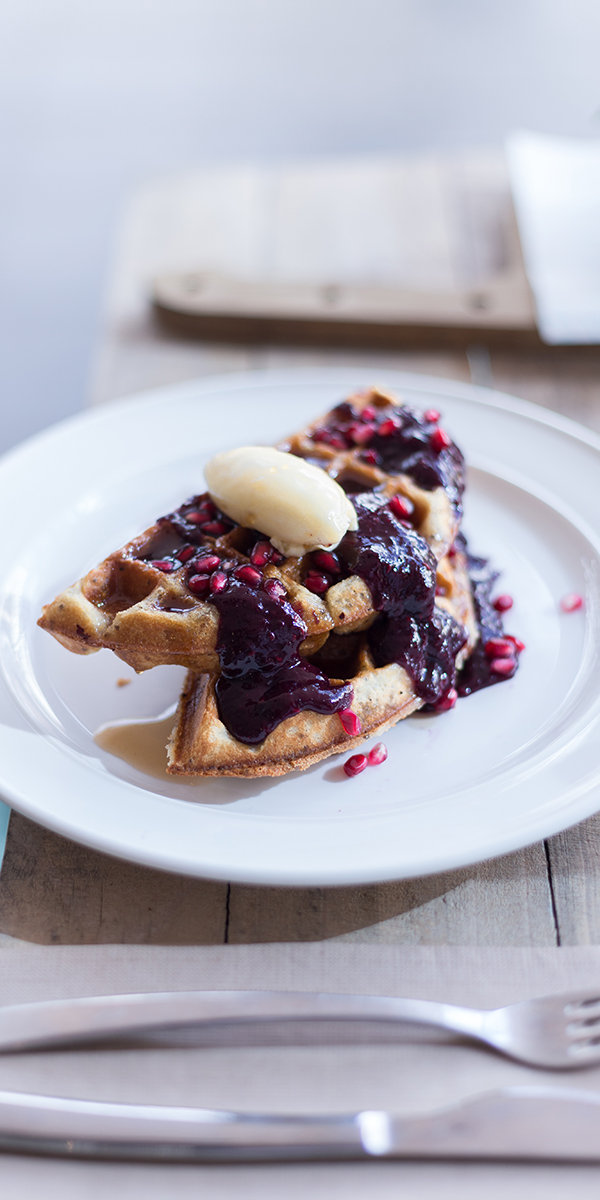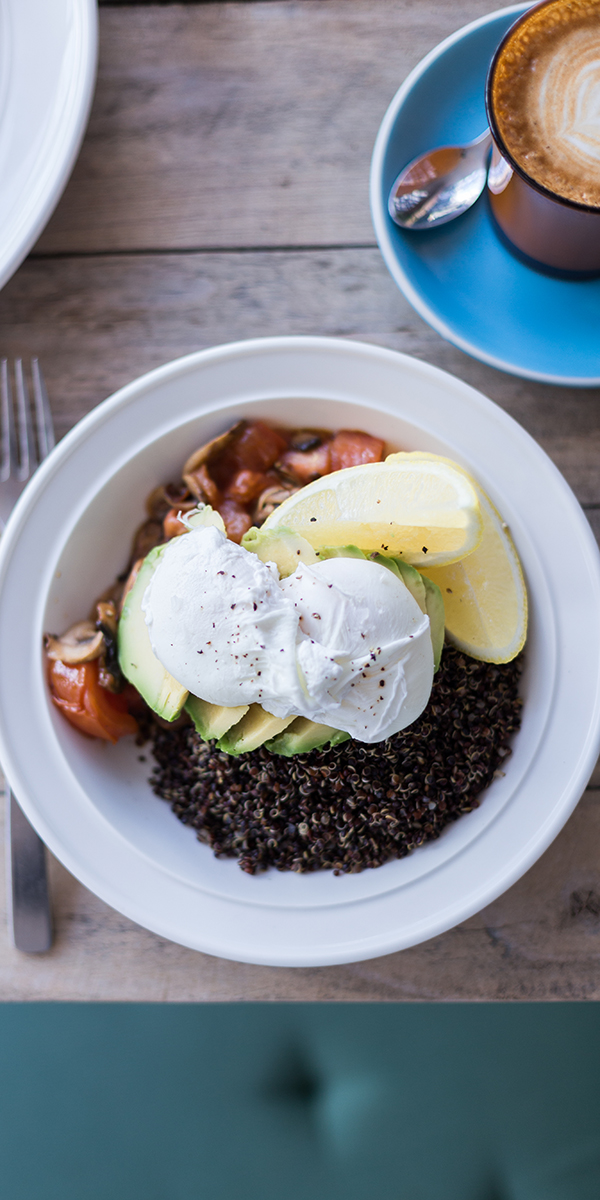 The Brekky Bowl is a meal that will keep you going all day. A vego and gluten free bowl of quinoa, sautéed mushrooms, tomato, poached egg, a generous serve of avo and a lemon wedge to squeeze over the bowl, before mixing it all together like a breakfast gauc.
The Courtyard Breakfast is like an eggs benny, only this one is a little more special because the poached eggs, spinach, and smoked salmon rest on a house made bagel with lashes of hollandaise sauce. The head chef makes the bagels from a sourdough starter he developed from grapes in 2007.
The Breakfast Burger is essentially a fancy twist on an egg and bacon roll – this one has added haloumi, tomato and rocket standing tall and proud on your plate and ready to beef up your day. If you're after a side of chips, opt for the classic Beef & Bacon Burger. When bacon and double cheese are standard menu items and not additional extras, you know you're in for a good time. The other burger options are Chicky Boom, a southern fried chicken and slaw combo, or the Veggo, a zucchini fritter, with salads, hommus and mint yogurt. Whichever burger option you take, you'll be treated to the ever popular potato bun the team struggle to keep in stock because they sell so many!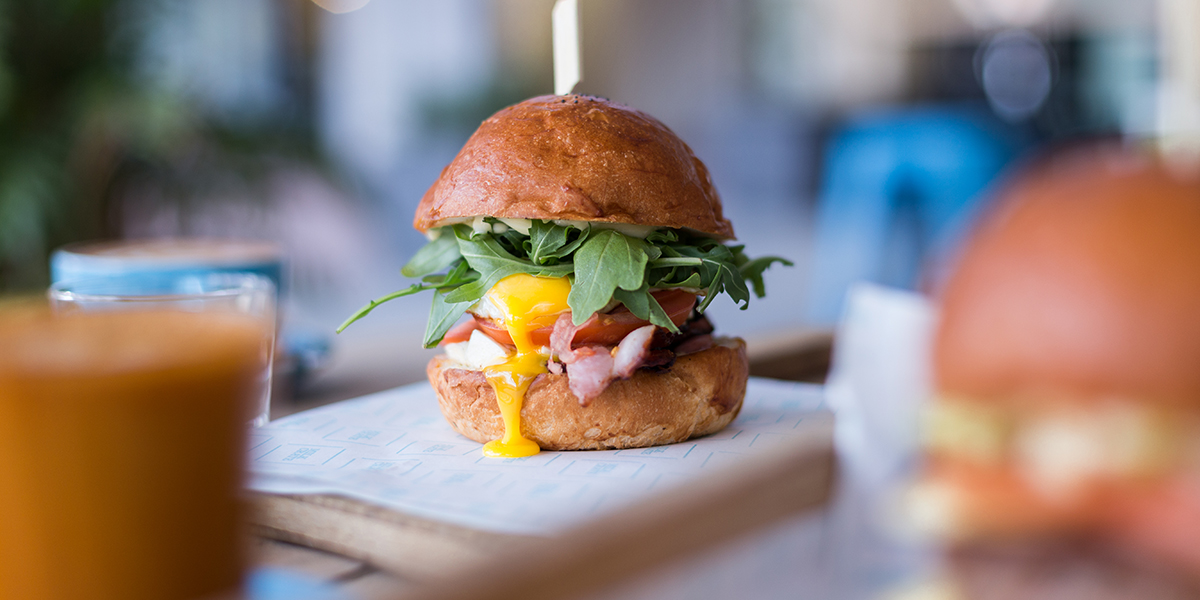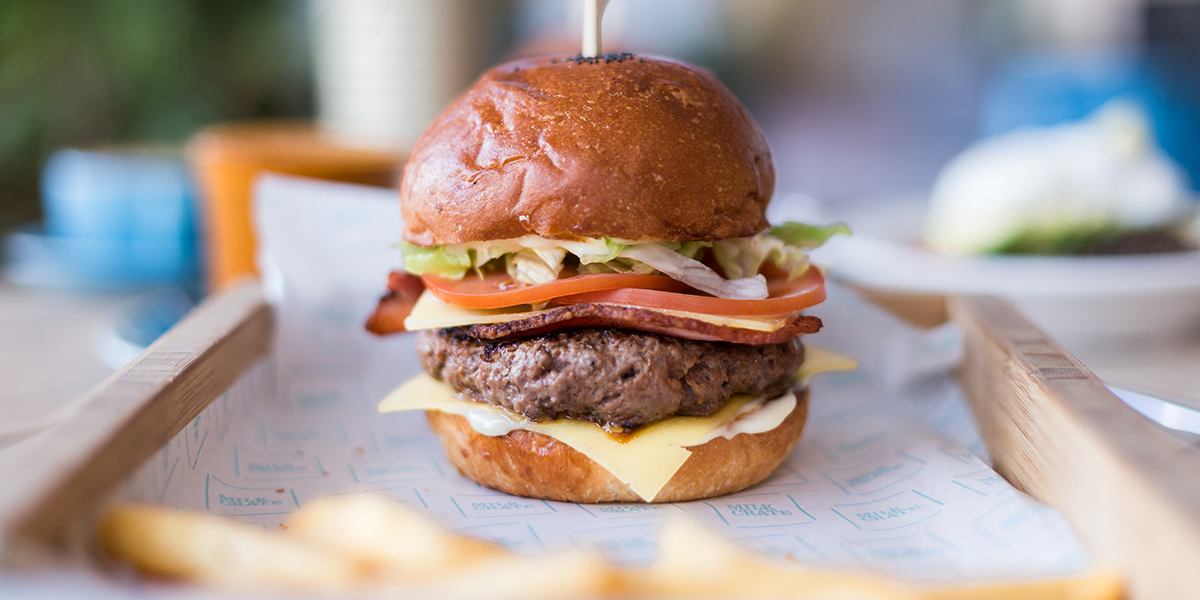 For anyone who finds it hard to eat salad in winter, Courtyard's Warm Chicken Salad is your solution, with additional hearty ingredients like potatoes, mixed with capsicum, rocket and a red onion dressing. Pomegranate and walnuts add a crunch to the dish.
The house made Gnocchi is on a rotating seasonal menu. You'll find it available every day but the ingredients will differ. The potatoes are roasted up on a bed of sea salt to draw the moisture before adding flours and yolks. The key is to not over work it, just combine until smooth.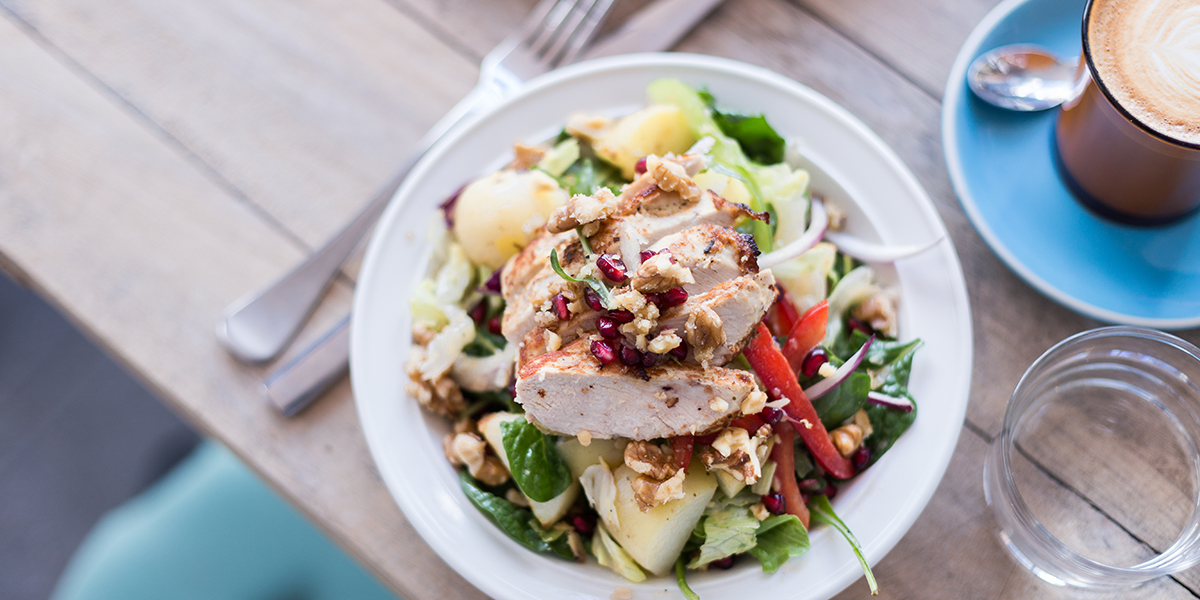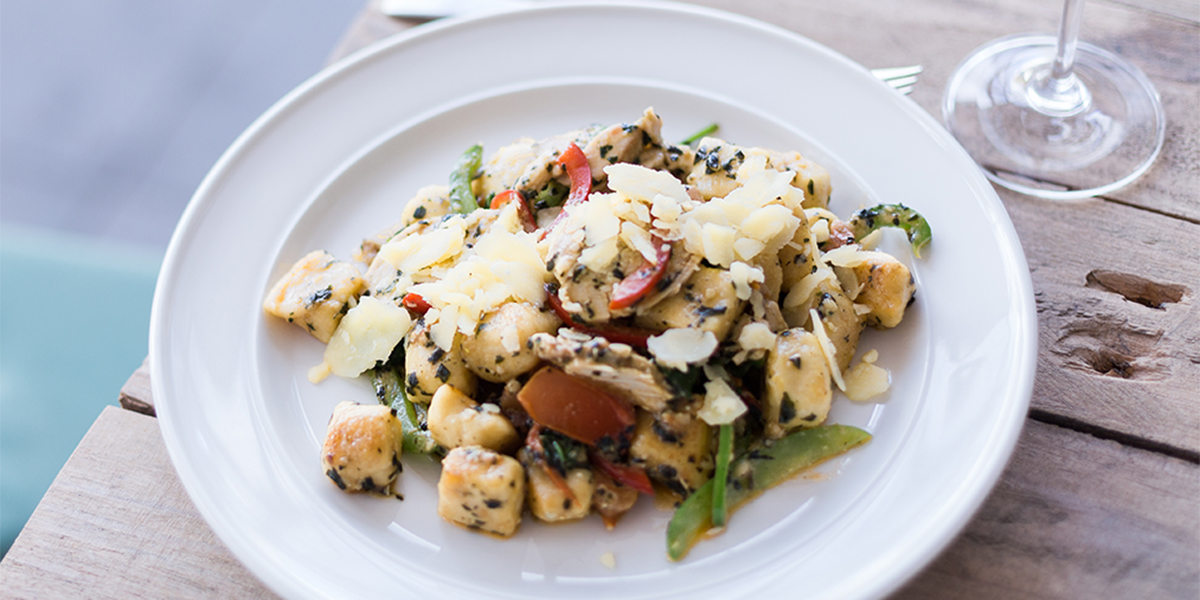 Courtyard features a cabinet full of goodies for dining on-the-go. The Flourless Orange Cake, which is both gluten and dairy free, seems to fly off the shelves – made with ground whole oranges, you'll definitely notice its citrus bite. Giant cookies and fresh and thick brownies sure to satisfy your 2pm cravings, and the best part of this baked cabinet is the size of the treats.
It's also getting to that time of year where you should keep any café with warming porridge on the menu on your radar, and with a name like Farmer Jo's Porridge, this bowl of raisins, vanilla protein, cinnamon and Canadian maple is a winter warmer you'll be coming back for.
Courtyard's menu is balanced; if you're starting your week off strong, they have healthy options available throughout the day. For those harder days, where you rely on a big burger to take the edge off, they have you covered for that, too.  Courtyard is truly a foodie destination in the heart of Canberra.