There's a good reason people fall in love with Italian food. Anyone who's ever travelled to Italy has been swept away by the joy of simple flavours and pure ingredients. But you know the drill when you get home, holiday highs result in serious lows and withdrawals. Then you discover Lola's.
Lola's has personalised takes on popular Italian dishes, presented in a casual manner, in the gritty, urban people-watching spot on Bunda St. It's food that makes you feel good, with service to match.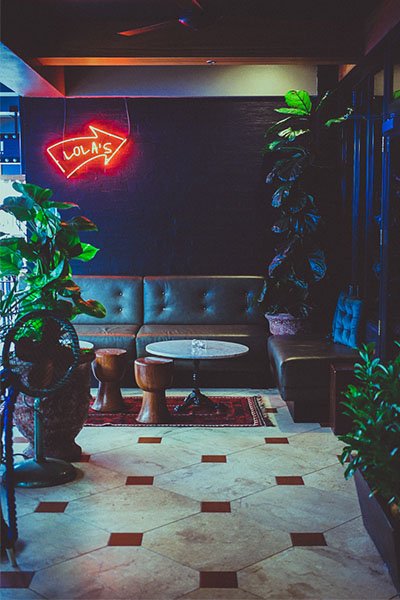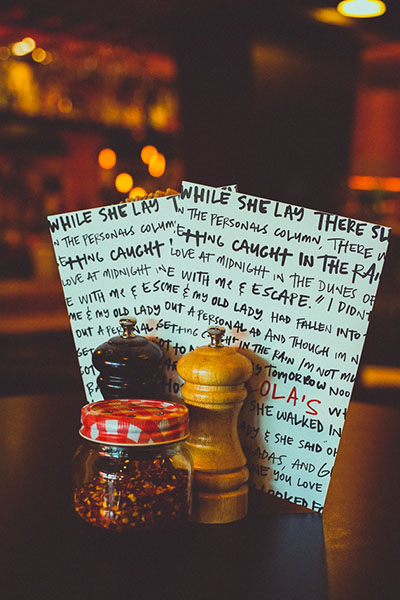 Newly opened in October, the Italian eatery is an example of what a young and fresh restaurant should be like. Namesake to the famous song, Lola's is Canberra's Dirty Italian-style speakeasy located just off Bunda Street in the city. Lola's offer an affordable modern-Italian inspired menu, think Salami, Basil and Mozzarella Loaded Fries, 'Fat Meatballs' and crispy New York-Italian woodfired pizzas. They're going for cool, innately cool. Casual, arty, disco with an open and approachable bar lined with barstools. You'll hear disco and funk. You'll feel warmed by Italian aromas and be spoilt for choice by the cocktail menu.
While focused on carbs, the kitchen has diversity. The fat meatballs ($4 each) make for a hearty, chunky start to any date night. With tomato sugo, parmesan and bread, its tasty and wholesome. We switch between it and roasted peppers ($6), garnished with a generous serving of goat's cheese and bread, it goes perfectly with a glass of cab sauv ($9). We go overboard ordering the ricotta, mozzarella, mushroom, peppers and spinach pizza ($19), but it's worth it. The crust is great — chewy and charry, with just the right balance between salt and sweet.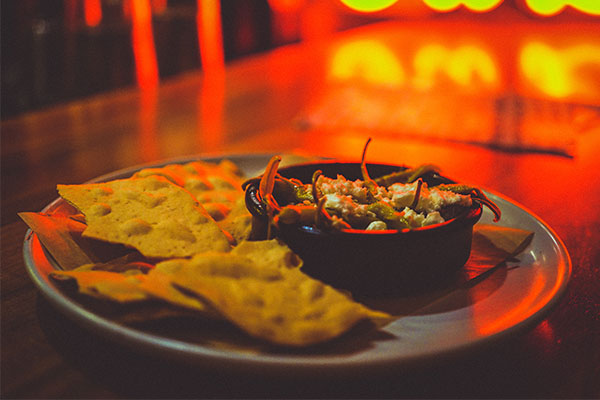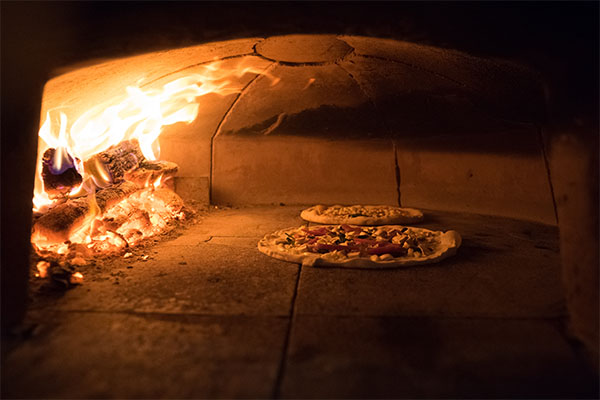 I'm not surprised this place is packed after work and on the weekends. Pizzas are the standout, but the starters are no slouch, either. If you don't fall in love with the food (and you will), then the staff are sure to woo you with their attentiveness and knowhow.
The verdict, Lola's is good fun, perched on a high chair above the Bunda St pavement, watching the urban circus of Garema Pl, wander, stagger and strut by. With a spread of Italian cuisine smothering the table and a glass of wine in hand. It's the perfect place to spend a summer's evening or hold your next event.
Doors open at 4pm Tuesday – Saturday and lunch on Fridays. And the best part, they serve 'til late. So, if the conversation is good, they'll keep feeding it; sliders, sangria and salami well in to the wee hours if that's what it takes.
Find full opening hours and decide what to eat yourself, find Lola's (maps) and follow them too for cheeky giveaways!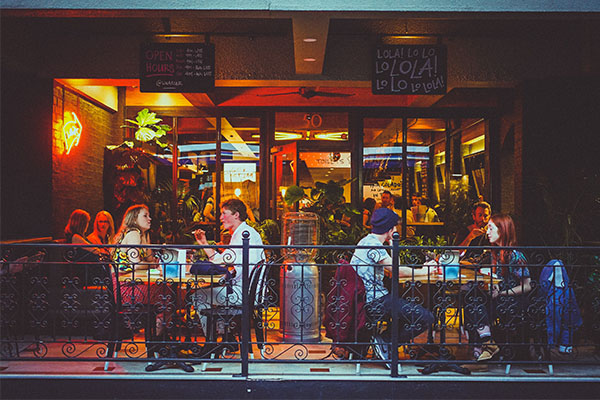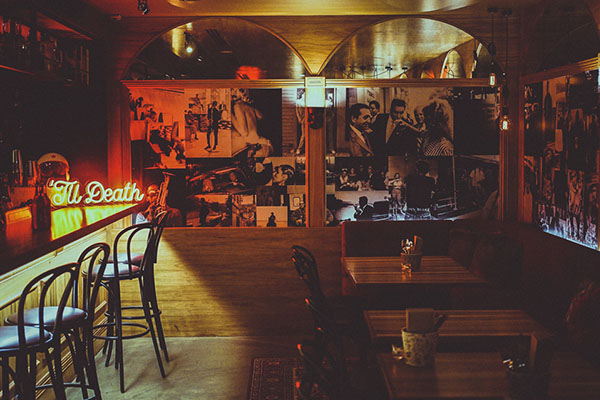 FUNCTIONS:
Available for functions for groups sized 30 – 200.(Second bar can be cordoned off) for the smaller groups.
Bookings still available for Christmas, will open for lunch functions.
EVENTS:
We're doing $5 Tap beers from 4pm – 6pm everyday we're OPEN at Lola's.
Happy hours (4pm -6pm) on Thursday & Friday to get $7 Mango Bellini's!!! There's still time to enter Pizza and Beer for a year See Facebook.
LOCATION:
50 Bunda Street Canberra City
CONTACT: