While many locals are eager for the reopening (in some capacity) of the city; we have been desperately waiting for Canberra founded wellness brand, Adytum, to open the doors to their holistic health and wellness retreat on Lonsdale.
The Adytum sanctum follows the brands official launch to market in August 2020 with a range of certified organic products, as well as a semi-permanent library space existing to celebrate the intellectual nourishment and repose one derives from the ritual of reading.
The retreat however, will be a permanent physical space for guests to explore the connection between self-care and wellness.
Enter a team of practitioners bringing therapeutic power, care and knowledge to Canberrans.
"It is our opinion that wellness is far more than being free from illness. It's a state of complete physical, mental and social wellbeing," says Manager, Renee Stinson.
"This urban holistic health and wellness sanctum is multifaceted with a mix of offerings informed by the three pillars of wellness, as hypothesised by Hippocrates – bodywork, nutrition and psychological health. Our ultimate goal is to help guests achieve harmony within the self,"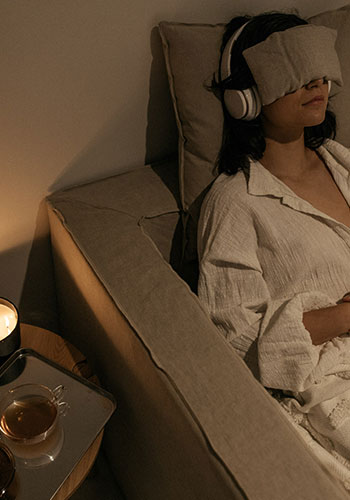 The sanctum offers a well-rounded experience through a full-service day spa and mindfulness lounge, plus a highly coveted bathhouse that includes a traditional hot rock sauna, Japanese Oak mineral bath and a cold pail shower – a first for the Nation's Capital.
To complement treatments, healing modalities are explored including Naturopathy, Astrology and Acupuncture. Upon entry guests are greeted by an immersive Apothecary Lab experience that includes the in-house blending of Adytum certified organic formulations and a high vibration Elixir Bar serving up an organic/vegan herbal teas, elixirs and cold-pressed juices, as well as a range of nourishing edibles for dining in or takeaway.
The space is what you imagine deep into a mediation. Somewhere heaven like, restful with soft light. Each room is geared towards creating a soothing environment, using head to toe treatments to explore your innermost self. Conceived by Interior Architecture studio, Pattern the interiors ignite feelings of reverence, calm, clarity and transformation exercising complete minimalism alongside a harmonious palette of neutral materials that have been manufactured from recycled building materials.
Adytum launches Monday 18 October on Lonsdale St Braddon. Bookings: adytum.com.au