Attending a gala ball can leave you thinking you need to spend a small fortune on an outfit to simply fit in, look the part or whatever other excuse we all give ourselves to justify that 'new' clothing item. I've been there before.
However, the truth is that many of the most glamorous 'Belles of the ball' are smiling at a once very well-kept secret – the secret of recycled fashion.
While some people choose to buy second-hand for cost reasons (we can't deny that it's a great feeling to score that perfect condition, second-hand $800 dress for just $50), others do it for the fact that clothing waste is out of control and as consumers, we have a responsibility to think before we purchase.
There is a harsh reality today that fast fashion is creating a culture where we buy without thinking. Because it's sooo cheap, we don't question our purchase, and we buy things we don't even love (or then even wear), and then we dump more than 6000kg of clothing into landfill every 10 minutes. Yep, every 10 minutes. These figures are mind-boggling and with the need to consider our environment if we want to prosper in the future, we need to take note!
For the Lifeline Canberra Gala Ball recently, I received endless comments about my outfit, leaving me with a very large smile. The truth is, I cannot take credit for the outfit (I'll tell you about that in a moment), but I was so glad it helped me start conversations about sustainability.
You see below, my outfit was an amazing creation from Pure Pod, a local sustainable and ethical clothing brand. With great vision and skill, fashion industry veteran and leader Kelli Donovan created a masterpiece from vintage lace and $9 skirt from the Green Shed.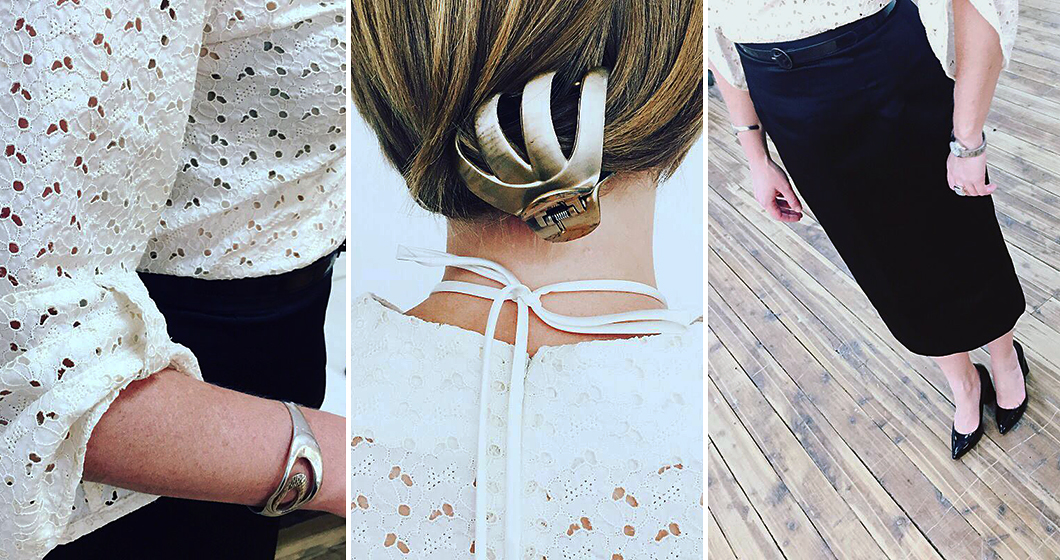 Yes, I was very lucky to have an amazing designer take the lead on my outfit, and many will say this luxury is out of reach. But it's not. Kelli is a Canberra local and there are also other local designers who would jump at the idea of recycling/upcycling an outfit to save waste.
Even buying direct from a local designer short circuits the 'fast fashion' trend and helps create less demand for new designs every week – which is unsustainable even for a high-turnover shop, but it still keeps happening.
The truth is that if you want a one-off, talked-about, highly-complimented outfit for a gala ball, heading to a fast-fashion store is not going to give you that feel-good result. Chances are you'll run into someone else with the same outfit, and then you'll likely never wear it again.
Be unique and be conscious by heading to your local op shop, online marketplace or designer.
At the gala, I felt like the 'Belle of the ball' and started conversations with amazing people. This was thanks to an outfit – a sustainable outfit that sent a very worthwhile message.