Canberra shopping keeps getting better and better, with a new retail space that you might just be familiar with…
After a successful grand opening night full of fashion, homewares and champagne, the new Designer Op Shop Emporium is ready for you to be amazed by what mother and daughter duo, Sharon and Taylor Pitsilos, have achieved!
If you think the name sounds familiar, it's probably because the store is well-known throughout Canberra's social media and creative communities. For those of you unfamiliar with the ever-growing brand, Designer Op Shop is a pre-loved designer store that sells luxury vintage fashion and homewares.
MORE PICTURES: Inside Look at DOS Emporium
Designer Op Shop began as a boutique in the midst of Braddon, but as their inspiration board grew, so did their desire to do more with the brand.
"After five years we have taken the leap to expand our store by moving to Fyshwick and opening an emporium," Taylor says.
"This is a collaborative group of small local businesses in the one place creating a fashion and homewares destination."
But DOS Emporium is more than that! Allow me to give you a visual tour.
Upon entering you are greeted by a coffee corner and the first few vendors selling homewares, clothing, accessories and glassware.
Straight ahead, not only will you find endless fashion and art, but also at the very back of the store is the Emporium's very own in-house florist, also known as Saint Valentine. They have beautiful indoor plants and a sun-filled veranda full of outdoor plants.
Back inside there is a shelf (called Shelf) full of lovely hand made ceramics from a group of three very talented local ceramicists.
At this point, as you pass by the colourful pillows of Luxe and Beau, you are entering the familiar (but also new and improved) space that you once knew in Braddon. Fashion, homewares, crystals, accessories, shoes and much more!
Additionally, new to the store is the menswear section and Designer Op Shop Luxe, a high-end touch into the vintage world featuring brands such as Hermes, Prada, Chanel, Dior and Gucci, just to name a few.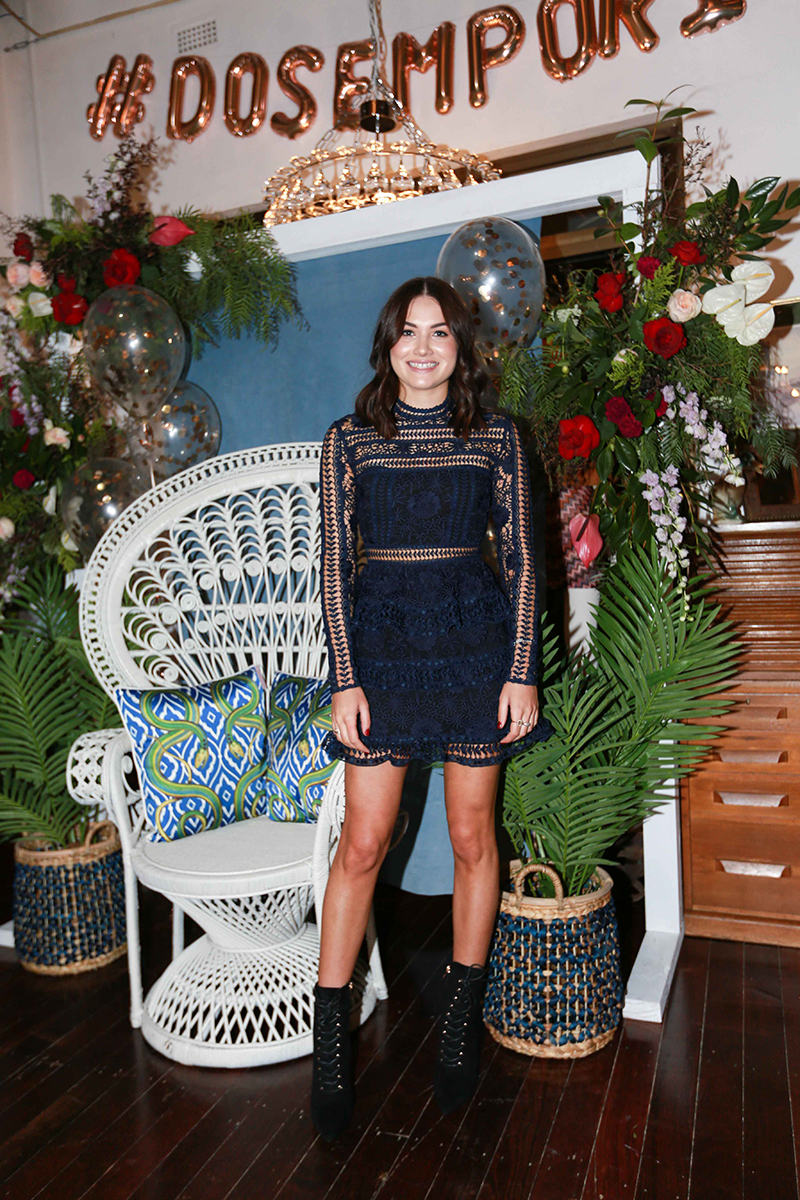 The tour ends with the most snapped item in the store, the chandelier made from upside down hanging wine glasses! Carried over from the old Braddon store, this piece fits comfortably in its new home.
With all the hype for this dream store to open, Sharon and Taylor were still so overwhelmed when they found a long line waiting for them outside the store on the morning of their opening to the public.
As for their consignment buys, it's business as usual.
"DOS buys from the general public in our new buying lounge located in the shop. We also do private buying appointments where we come to you," Taylor says.
Experience it for yourself by visiting today and make sure you say hi to the resident pup, Lulu!
The store is open from 9am every day and located at 1 Lyell Street, Fyshwick, or find them on Instagram here.