Who doesn't go mad for a massive market? The chance to uncover an amazing item at an amazing price? The chance to hang out with a great cup of coffee chowing down on some yum food?
For more than a decade, Canberrans have been flocking to the Canberra Fashion Markets to do just that.
On 13 July, the market is on again, but this time at a new home, Thoroughbred Park. And this time the market has expanded with more food stalls and even the opportunity to test out a regional wine label or two.
The expanded 'Canberra Fashion, Food & Wine' market is a fab day out. Fashion stalls change every time, with newbies setting up but also diehard regulars. Fashion across the full spectrum is up for grabs, including new and pre-loved clothing, sunnies, shoes, boots, bags, jewellery and other accessories.
And as for those amazing designer labels? So many have been spotted, including Gucci, Kate Spade, Coach, Mimco, Jimmy Choo, Saba and Witchery. The list goes on and on.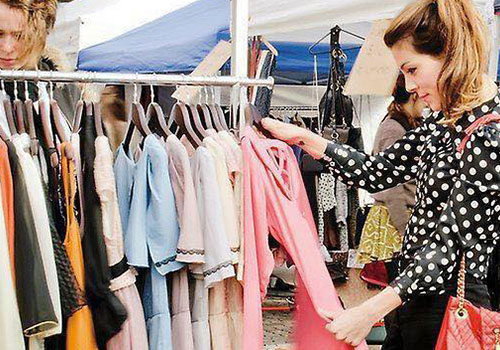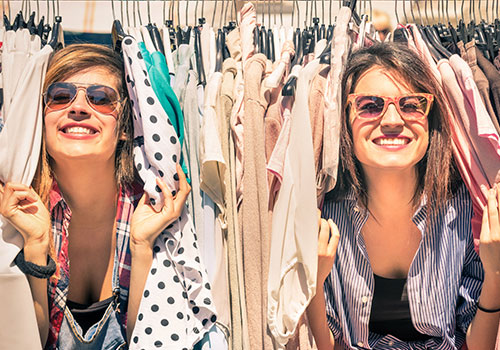 Organiser Cathie Wall, who also runs the 360 Fashion Market, says marketgoers are thrilled when they find a great buy. "The markets are also a chance for stallholders to make some cool cash selling items they no longer love or use," says Cathie. "It's so much better than ditching goods into landfill and it's not expensive to purchase a stall,"
Cathie says pricing varies, from $5 jeans and t-shirts in good nick—perfect for every day living—to more upmarket pieces, usually heavily discounted.
"We're always surprised at what pops up and what marketgoers uncover," says Cathie. "No matter what your style, the market has you covered. And those who love retro and vintage won't be disappointed."
The markets were held at EPIC for years but now have a new home. This is the first one to be held at Thoroughbred Park—a massive space with more than 1,500sqm of shopping.
"We've taken the opportunity, in the new venue, to slowly build the food and wine side of things," says Cathie. "It adds another dimension."
The Canberra Fashion Food & Wine market will be held 13 July, Thoroughbred Park, 10am to 4pm. Free entry. Free parking (and plenty of it). Held indoors so protected from the weather. ATMs on site. Only minutes from the city.