ANZAC Day may be a day for national commemoration of our armed services – but it's also a great day to get out in Canberra and try your hand at the seminal game of two-up.
The traditional Aussie gambling game involves a designated 'spinner' who throws two coins in the air. Players bet on whether the coins will fall with both heads up, both tails up or one coin a head and one a tail. The origins of the game are obscure but the dancing of two pennies through the air is a part of Australia's cultural identity and inextricably linked to the ANZACs.
Here are some great venues in Canberra to play a game of two-up, grab a bite to eat or toast to our Ex-servicemen and women on ANZAC Day Wednesday 25 April.
Australian War Memorial
Join thousands of people at the Australian War Memorial to pay tribute to and remember those who have served.
From 4.30am, excerpts will be read from the letters and diaries of Australians who experienced war firsthand.  The Dawn Service starts at 5.30am, with this year's address delivered by retired Colonel Susan Neuhaus CSC, who served in the Regular Army and Army Reserve, with deployments to Cambodia, Bougainville and Afghanistan, over a career spanning 20 years.
Drivers, please note there is limited parking onsite for mobility impaired visitors only, and parking is filled on a first-come, first-served based, with access to car parks via Treloar Crescent.  Road closures will be in effect from 2am to 3pm, with traffic from Limestone Ave and Fairbairn Ave diverted onto Treloar Crescent.  Anzac Parade will be closed from Constitution Ave, including the Blamey Crescent and Currong Street intersection.  For public transport, a free shuttle service is available, call 13 17 10 for further information.
The Dawn Service is a standing ceremony with no allocated seating.
Olim's Bar and Bistro is the perfect place to remember and celebrate all those who have fallen.  They'll have hot drinks, a shot gun breakfast and takeway breakfast options, as well as food stalls in the car park, popcorn and fairy floss for the kids just a stone's throw from the Australia War Memorial. In previous years the two-up has proven extremely popular with the Diggers, and kicks off about 1 noon.
Spend ANZAC Day at the foreshore, with Walt & Burley open from 6am, two-up from 12pm to 6pm, and NRL and AFL on the big screens.
Just a stroll from the Australian War Memorial, Edgar's Inn will be opening early, with coffee served from 5.30am and breakfast from 6am.
Two-up will be played throughout the day at Hopscotch, with live music from 5pm and the ANZAC Day football bash showing on the big screens.
Open from 11am and offering their full menu, Duck's Nuts Bar & Grill will hosting two-up in the beer garden from 1pm, then live music from Ryan David from 2pm.
Ainslie Football & Social Club
Your local Ainslie Group venues are the place to be this ANZAC Day.  With activities throughout the day, all-day dining from 10am and the Last Post performed by Alex Ross at 1pm, you can commemorate the day in a relaxed, easy atmosphere.  Two-up will be run by the Ainslie Gungahlin Bears Baseball Club from 12noon.
ANZAC Day at The Duxton this year will be bigger and better than ever.  The Duxton is running two levels of two-up, downstairs in the main bistro and bar, and upstairs in the Oak Room.  The venue is supporting Soldier On and accepting donations on the day. The celebrations start at 12noon.
Canberra Irish Club
As per tradition, the Woden Blues Football Club and the Woden Blues Netball Club will be running the pit for two-up at the Canberra Irish Club.  The players donate their time to assist the club in running the two-up, so invite your friends and family and get them to be a part of a great day out.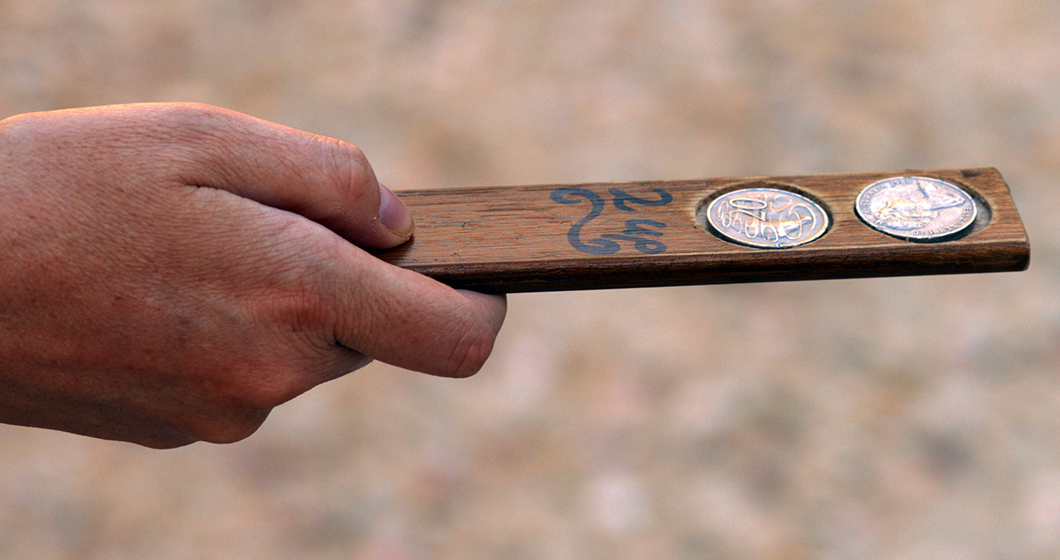 National Press Club
On Tuesday 24 April, join the National Press Club of Australia in celebrating ANZAC Day Eve from 5.30pm to 6.30pm with live entertainment by Tony Haley and John Black, complimentary Aussie food treats, no charge for members or non-members and a gold coin donation to 'Soldier On.
Teddy Pickers
Open 3:45am for coffee and the kitchen is open from 6am to 12pm.
Highgate
Open 10am with a special menu and bottomless Bellini's.
Casino Canberra
Join Casino Canberra this ANZAC Day for $2.50 sausage sandwiches, $5 giant ANZAC bickies, $5 Lamingtons and two-Up, all at the place to PLAY. Head down for the ANZAC Day BBQ from 12pm to 4pm, and play two-up (without commission) from 12pm to 9pm. All proceeds go to Legacy.
Hellenic Club Woden
Two-up from 12pm to 5pm, restaurants open for lunch and dinner, plus live sport on the big screens, including: NRL: Dragons V Roosters and Storm V Warriors; AFL: Collingwood V Essendon.
Boardwalk Bar & Nightclub
Open from 12pm on ANZAC Day. Enjoy live music between 3pm and 6pm, and Happy Hour from 4pm to 6pm with $5 tap beers, Coronas and Basic Spirits.
King O'Malley's
ANZAC Day breakfast from 7am, then play two-up in the beer garden from 12pm.
Lighthouse
Open from 8am, with two-up from 11am, live music and live footy on the big screens. Grab a $5 bacon and egg roll for breakfast, and the first drink and bacon and egg roll is on the house for Ex-servicemen.
EQ Café
Open from 6am, pop in after the Dawn Service at The War Memorial or anytime during the day for breakfast, lunch or drinks.
The Pedlar
For all you early-birds out there, doors open from 4:30am. Takeaway coffee and bacon and egg rolls and a 6am breakfast. Happy hour from 3pm to 5pm, all tap beers just $5. And for all the footy fans – the annual ANZAC Day Clash will be played on the big screens.
Moby Dicks Tavern
Moby's is serving up egg and bacon rolls at 10am and steak sandwiches throughout the day.  Two-up is from 12pm to 5pm, with live music from Maxo in the bar from 1pm to 4pm and 5150 from 6pm to 10pm.
Parliament House
Queen's Terrace Café at Australian Parliament House is serving a Gunfire Breakfast from 7am on ANZAC Day.