There are a handful of South.Point venues that are ahead of the game and making a mark on the south side coffee scene. Canberra is flooded with coffee and at South.Point there is no need to settle for anything but the best. Here are three cafes who know their beans:
Caffé Luxxe
It's hard to resist stopping into Caffé Luxxe on your way through to grocery shopping, so the simple solution is don't! Make the weekly household chore enjoyable with a stop-in at Luxxe where you'll experience laid back vibes in an unpretentious venue. It's the type of place you can visit on an empty stomach and leave extremely satisfied, visit just for an indulgent drink or for the simple things in life such as crumpets or avo toast. As far as large meals go choose from the tradie's brekkie, big brekkie or vego brekkie if you're feeling like a little of everything. If you're really in need of spoiling yourself though, it's hard to look past a Nutella mocha, mint or Malteser hot choc and an eskimo iced frappe. Luxxe is a great past time, the staff will make you feel like you're a part of the family.
Located ground floor near Woolworths.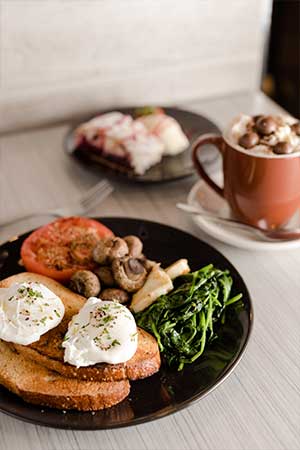 Caffe Luxxe at South.Point
Southern Grounds
Make the most of your caffeine high at Southern Grounds, a place where two of life's pleasures can be enjoyed simultaneously. Here you can catch-up for breakfast and a cuppa as well as bring your pup in for lunch; located in The Good Guys building next to Best Friends pet store. As far as the kitchen goes a healthy balance between mastering the good ol' favourites and exploring a more modern approach on the menu. Tasty, dietary friendly offerings are also considered at this cute café. Not only is Southern Grounds one to visit for top notch coffee, it will quickly become a favourite brunch spot too.
Located near The Good Guys.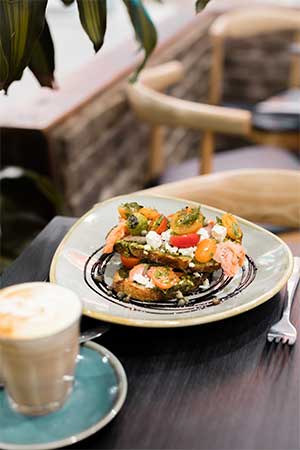 Southern Grounds at South.Point
Café Milligram
A street front coffee-shop perfect for a post park-run breakfast. Milligram is family friendly and caters to everyone from the health enthusiast to those who need to satisfy their sweet tooth before noon. Here we were faced with that awful/ delightful dilemma of not wanting to cut through our pancake stack because it was truly a work of art. The vibrant colour of the deep red velvet pancakes is the first thing to catch your eye and the strawberry cream cheese and berry compote are a true match made in heaven. The pancakes aren't the only thing on the menu boasting a lot of colour. Rainbow lattes are available including a taro purple, turmeric yellow, green tea and red velvet. My Instagram couldn't handle all this insta-worthy excitement is one day. If you've already had your hit of caffeine for the day, opt for the house-made tea served cocktail style with fruit and garnishing – there is nothing more refreshing!
Anketell Street.
At South.Point you'll be spoilt for choice for beans, blends and baristas all on board to give shoppers a place to wind down.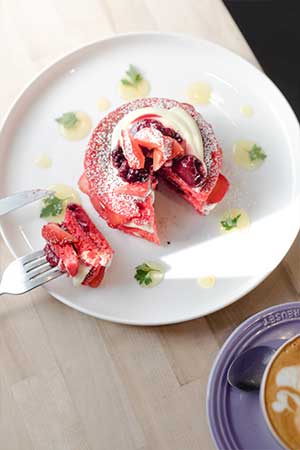 Cafe Milligram at South.Point