There is nothing that says 'fancy' quite like sipping on a Sangiovese, tucking into a Ploughman's Platter, while sitting on a back deck overlooking the Murrumbidgee River, surrounded by the natural amphitheatre created by The Brindabellas. The Fireside Festival was the perfect way to say goodbye to winter, and indulge with friends at one of the best hidden secrets in the Brindabella Hills Winery – that's not in Canberra – but a short car trip down the road to Wallaroo.
For someone like me,  the afternoon far exceeded my expectations, especially when you consider my taste in wine never made it past 'goon of fortune' (look it up) as an 18-year-old. Data released by the Australian Bureau of Statistics this week shows that 186 million litres of pure alcohol was consumed in 2016/17, which is the lowest figure since the 1961-62 financial year. Perhaps we're not consuming or deciding to binge as much on alcohol, and just enjoy what we do end up drinking by adding a greater sophistication to the drinks we choose to consume.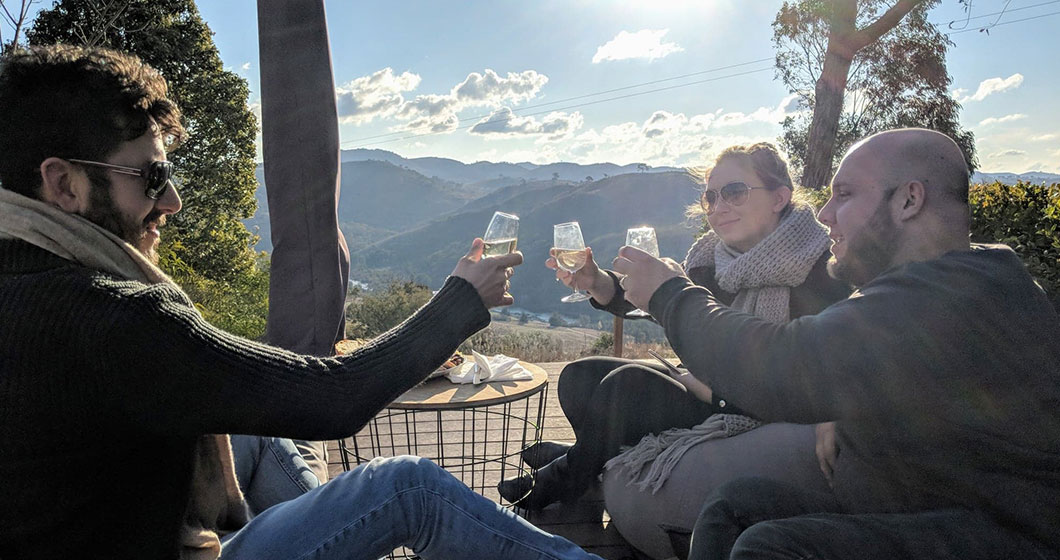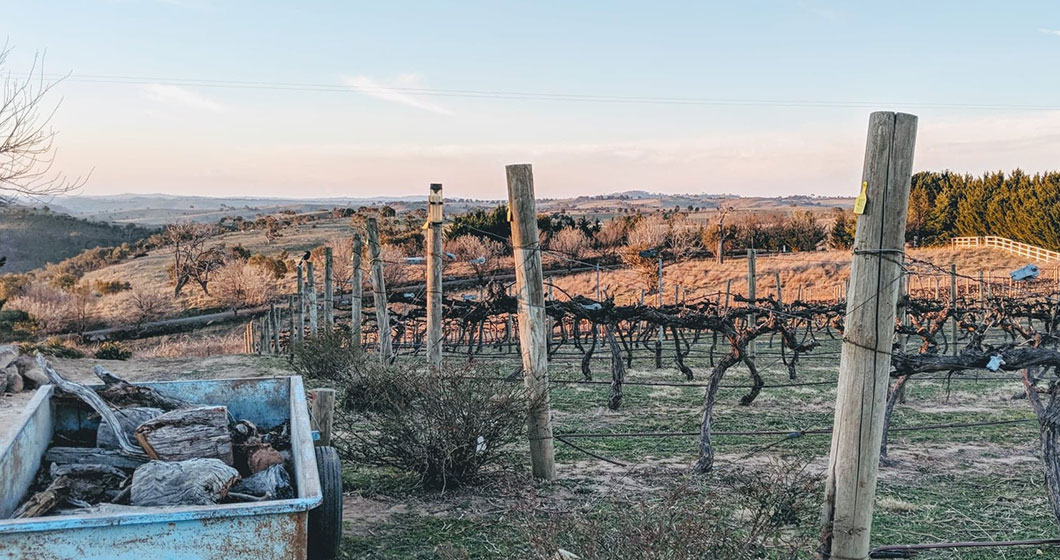 The Brindabella Hills vineyard was established in 1986, and the vines were initially planted as an experimental plot to assess the quality of premium varieties in the area. Selected on the basis of climatic similarities to other premium wine growing areas of Australia and Europe – the Adelaide Hills in South Australia, the Rioja in Spain and the hills of Tuscany south of Florence. Established by Roger and Faye Harris who retired in June last year,  Brindabella is now owned and run by Michael Anderson with partner Renae Kilmister. With winemaker Brian Sinclair and Café Chef Robyn Cooper, they have injected a new youthful energy to the much-loved property.
With the Fireside Festival being a one off, on the regular, Brindabella Hills is open for cellar door tastings, and sales from 10 am to 5pm, weekends and public holidays, and for sales only on weekdays. The cafe is open between 12pm to 3pm on the weekend and includes a variety of foods that complement the different wines that Brindabella Hills offer.
One of the main benefits on offer is that the venue has all the country charm while being just half an hour from the centre of Canberra. But with the location, great wine, views and word of mouth, it's unlikely the Brindabella Hills Winery will stay a hidden secret much longer.