At our recent visit to Kith + Nosh we were extremely impressed by the food offerings, though we were a little distracted by the fact you can bitcoin your coffee! This is Canberra's first café which accepts the digital currency, and we have to admit it was faster than PayPass.
Although our winter warming drink was purchased virtually, we can assure you it was very, very real. And although Insta-worthy pink beetroot and vibrant yellow Turmeric Lattes compete with Turkish delight hot chocolates sounds magical, we continue to assure you this was very, very real.
Essentially, Kith + Nosh in Braddon are full of surprises, including the fact they have obtained a liquor license and will soon be offering dinner to complement the addition of alcohol.
With a real emphasis on nourishing brunch foods, Kith + Nosh is a safe bet not only because of their inviting menu but also because of their wide-ranging dietary adaptations and generous proportions. For the coffee connoisseurs, you'll enjoy the 3-hour cold-drip coffee which releases a strong coffee hit.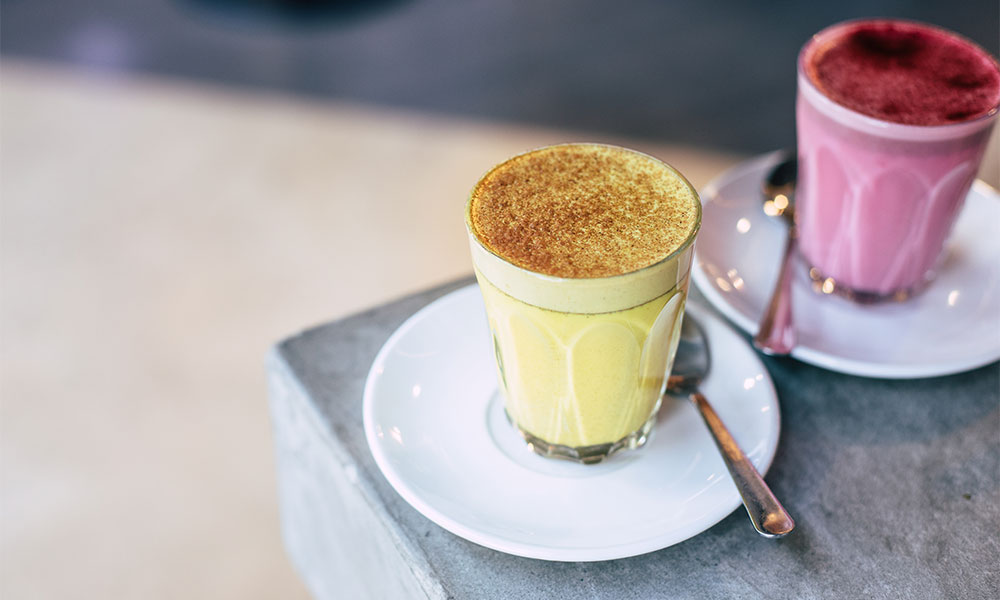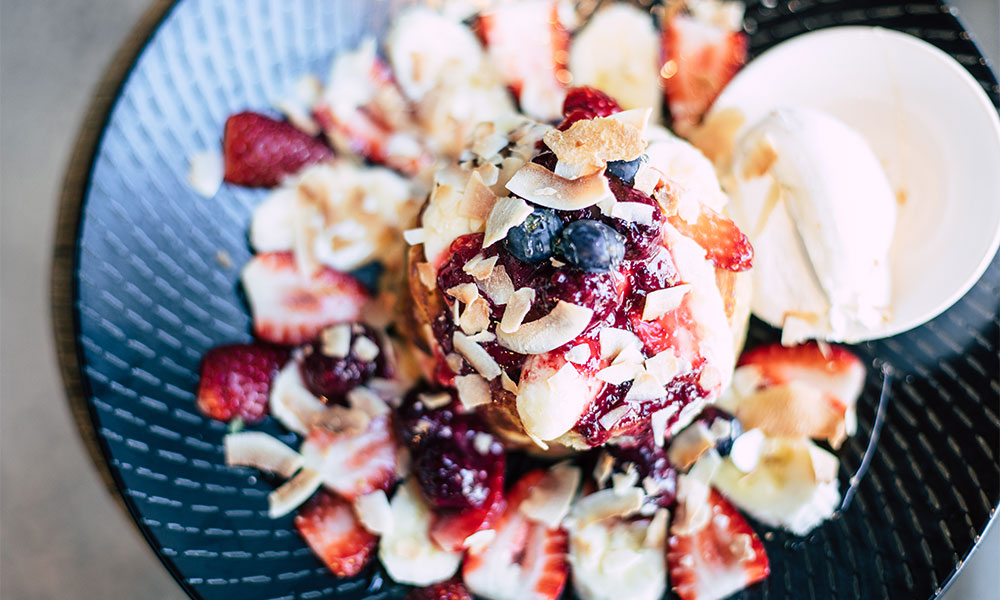 We started with sweet, because why not? Coconut Flour Pancakes layered with fresh banana, blackberry drizzle, honey & whipped vanilla coconut cream. The Ghee butter and organic flour means this trio stack is vegan. At first glance, one underestimates how filling this cute stack actually is. Admittedly, we couldn't finish it, but we did return for a few more mouthfuls to soak up the remaining whipped coconut cream after we hit the savouries.
If you're a fan of pickles, the Kith + Nosh crew love a good pickling. The K + N Kickstart Bowl is a tasty mix of cauliflower & broccoli rice, stir-fried in coconut oil with kale and almonds, topped with house pickled red cabbage, chilli jam & ginger, buckwheat granola & two poached eggs. As the name suggests it's a breakfast to kick-start your day but undoubtedly it will keep you going until the arvo.
The Vegan Nourish Plate is veggies like you have never experienced before. A bursting plate of miso roasted eggplant, maple & smoked paprika roasted pumpkin, avocado, green pea puree, fresh tomato with house dukkah, garlic mushrooms & char grilled veggies with pesto oil is quite possibly the only way I will ever accept my veg intake again!
The Kith + Nosh Housemade Potato Rosti with smoked leg ham, poached eggs, smashed avocado, green herb oil & homemade relish – add haloumi (obviously) and it's a winning choice. Shredded spud with avo is an awesome combination.
Kith + Nosh is known for their vegetarian and vegan offerings, nut-free dishes and gluten-free options. Substitute the lunchtime sandwiches with zucchini & carrot bread or paleo bread, or have them served as an open salad. For something a little cheekier at lunch time, the Steak Burger or Moroccan Lamb Burger are notable choices, otherwise, the Ultimate Chilli Dog or Brooklyn's Corniest Dog has all the ingredients to spark your interest.
All in all, Kith + Nosh offer a menu that promises all the colours of the rainbow and absolutely no regrets.