When life gives you lemons, grab tequila and take a shot. Only this time, life hasn't given us lemons; life has given us lime, jalapenos, corn, avo, jackfruit and all things fresh Mex. But of course, we still grab tequila to celebrate the return of Canberra's favourite cantina.
Beach Burrito is back – but not without a party – launching their new look Friday 5 April at 7pm, locals can come and enjoy free entertainment by the Raio de Sol Samba band and a DJ spinning caliente (hot) fiesta tracks.  To get the party started, frozen margaritas will be $10 all night long and the pièce de résistance of the night – guac is free!
City Walk has been missing its favourite Mexican eatery over the past few weeks while Beach Burrito closed to refresh their look and refresh their palette.
And refresh they did. The team jet set to Mexico to revisit local flavours and build on quality, culture, and community. Beach Burrito is constantly pushing the boundaries of traditional restaurant paradigms.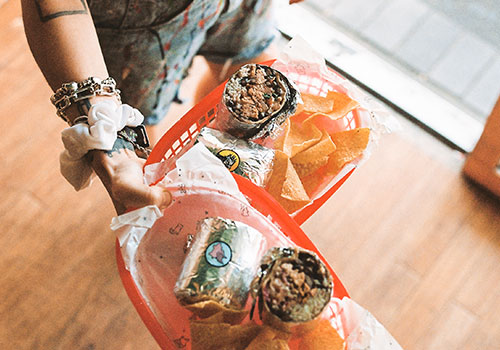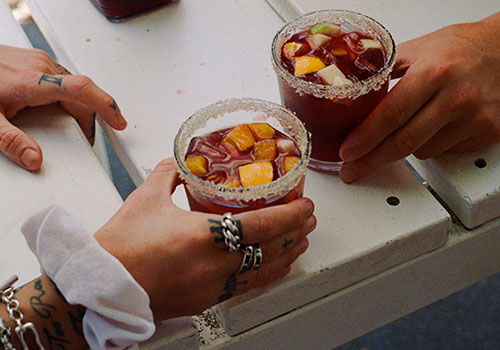 The absolute highlight on the new menu is the vegan Jackfruit taco & burrito. Imagine eating delicious, saucy, falling-apart pulled jackfruit! The versatile fruit is a meltingly sweet contribution to the menu.
The look and feel captures the essence of beach side culture even when the Canberra cold comes around. If the décor doesn't warm you up – happy hour sure will. From Monday to Friday from 4-6:30 expect Tecate beer, Tap frothy beer and sangria all for $5.
If you like piña coladas and getting buckets of beers with friends or have a keen thirst for coconut margaritas – you'll want to visit Canberra's favourite cantina.