Thirsty?  Here are some of the coolest bars in Canberra that are perfect for an after work drink, a night out with the crew, or a full on pub crawl around the capital.
Treehouse Bar
About: Amid a concrete jungle in Canberra's city, there is the perfect haven to enjoy a drink and a bite to eat. Treehouse Bar, a relaxed lunch venue by day and classy dinner and drinks destination by night, provides a sanctuary to escape and enjoy good food and company.
Address: Sydney Building 32 Northbourne Avenue
Opening Hours: Monday 12:00pm – 10:00pm, Tuesday and Wednesday 12:00pm – 2:00pm, Thursday and Friday 12:00pm – late, Saturday 6:00pm – late
Contact: 02 6162 0906
More info and menus here.
Joe's Bar
About: Nestled on the ground floor of Kingston's East Hotel is a small, modern, Italian gem boasting a big personality. Featuring numerous textures and colours by Sydney designer Kelly Ross, the interior of the venue combines marble, wood, metal, plastic and warm frosted lights above green velour lounges to present a comfortable space with all the trimmings.
Address: 69 Canberra Ave, Griffith ACT 2603
Opening Hours: Monday – Sunday 12:00pm til Late
Contact: (02) 6178 0050
More info and menus here
The Mawson Club
About: The Mawson Club is all about bringing the community together and providing a space for families and friends to enjoy a great dining and entertainment experience all in one location. The huge dining and café space and included bar, as well as their newly re-furnished lounge area caters for all your needs, as well as providing a spacious and accessible outdoor area for those warm sunny afternoons on the weekend.
Address: 10 Heard Street, Mawson ACT 2607
Opening Hours: Monday to Sunday, 9.00am to 4.00am, Cafe open 7 Days a week Lunch – 12.00pm to 2.00pm; Dinner – 5.30pm to 9.00pm
Contact: 6286 1600
More info and menus here
The Pedlar
About: The Pedlar is a popular hotspot for not only its residing suburb but also Canberra and beyond, with crowds flocking to its sun-drenched corner on Constitution Avenue for breakfast, lunch and dinner, or just a spontaneous drink or… 20. Open seven days a week, The Pedlar doesn't disappoint, featuring eight taps, a great range of wines, cocktails, and craft beers; perfect for lingering over on a sunny afternoon or a cosy evening.
Address: 65 Constitution Avenue , Campbell ACT 2602
Opening Hours: Open 7 Days 6:30am – 11pm
Contact:  (02) 5100 5929
More info and menus here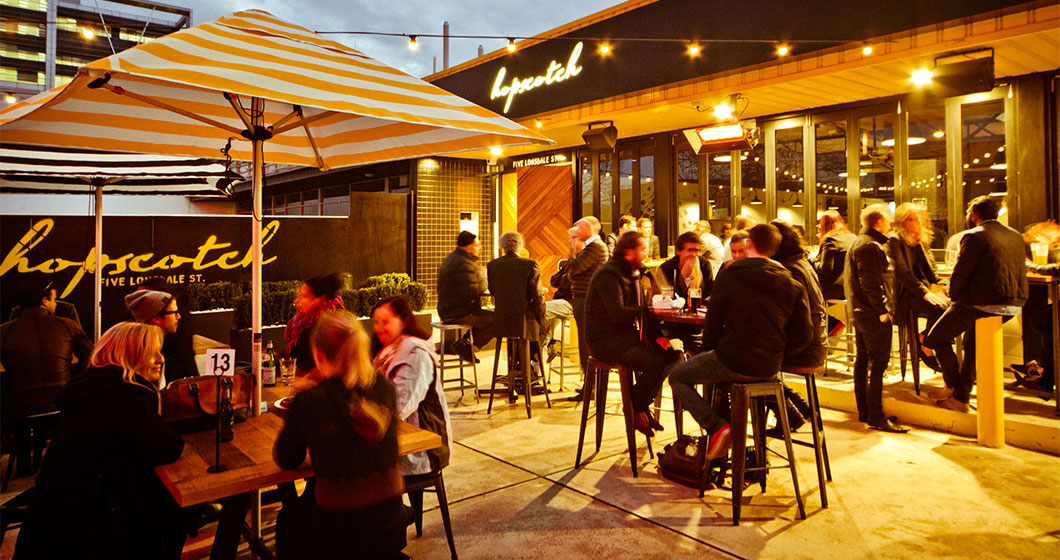 Hopscotch
About: Beer or whiskey? That's the question at Braddon's den of pleasure – Hopscotch Bar on Lonsdale Street. Winner of the 2014 OutInCanberra People's Choice Awards for Canberra's Favourite Nightlife Venue, Hopscotch Bar is here to provide you and your friends with a wonderfully laid-back place where you can kick back and take in the casual style of Canberra's favourite dining precinct.
Address: 5 Lonsdale Street, Braddon ACT 2604
Opening Hours: Open 7 days from 11.00am
Contact: (02) 6107 3030
More info and menus here
Young & Frisky
About:  Night revellers and foodies of the far north need not travel to the city for a quality bite to eat and drink, with Young and Frisky attracting people from across Canberra right to the Gungahlin community's doorstep. The pub combines a love for rum and whisky – the perfect accompaniment to its famed golden crispy morsels of fried chicken, bringing the best of Southern American food and exotic whiskies from all over the world to the heart of Gungahlin.
Address: Corner of Gungahlin Place West and Efkarpidis Street , Gungahlin ACT 2912
Opening Hours: Open 7 Days 11 am – Late
Contact: (02) 6171 6257
More info and menus here
Transit Bar
About: If it's entertainment you seek, Transit Bar boasts one of the most diverse selections of music (both live and on turntables) in the territory, with a fine repertoire of artists gracing the stage very week. Transit loves and supports Australian craft beer, pouring the finest draught this country has to offer by the pint or the bottle, with unique and seasonal limited editions available. There's also ciders and international beer by the bottle and a sizeable range of the liquor from the all over the world on hand, with the landlord's cabinet reserve selection holding some desirable bottles and hidden gems for the specialised palate.
Address: 7 Akuna St Civic , Canberra ACT 2601
Opening Hours: Monday – Saturday 12.00pm til late, Sunday 2.00pm til late
Contact: (02) 6162 0899
More info and menus here
Betti Bravo's
About:  Beside the calm waters of Lake Burley Griffin, a young Caribbean temptress beckons. The exotic vibe of the place is perfectly set surrounded by lush greenery, aviary themed wallpaper and street-art mural.  There's a story behind every cocktail on the extensive rum-themed menu. You can't help but be enchanted by the personal experience surrounding The Hoser – a strange combination of maple, bacon (!), chocolate bitters and Canadian Club 12 Year Whisky. Surely, this is heaven in a glass?!
Address: 6/2 Trevillian Quay , Kingston Foreshore ACT 2606
Opening Hours: Monday – Closed, Tuesday – 4pm to late, Wednesday- 4pm to late, Thursday – 4pm to late, Friday – 11am to late, Saturday – 8am to late, Sunday – 8am to late
Contact: (02) 6295 7000
More info and menus here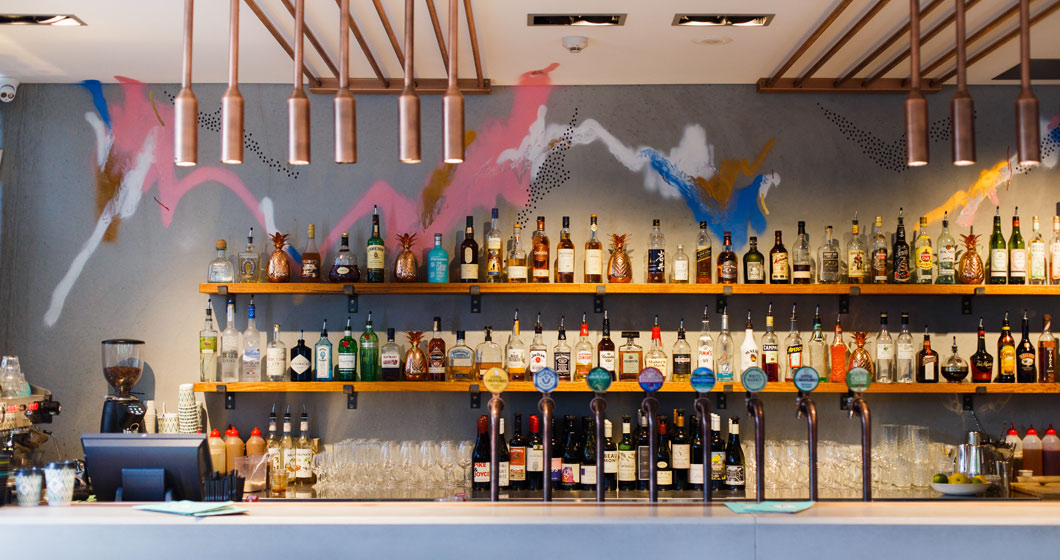 The Durham
About:  Locally owned and operated, the Durham is a charming old-style pub set in the heart of Canberra's leafy suburb of Kingston.
The Durham has a lot to boast about, including Canberra's best range of tap beer, including Little Creatures Pale Ale, White Rabbit White Ale, Fat Yak and Bulmers Original and Pear Ciders, an extensive range of single malt scotch including the rare Mackillops Choice single cask 1981 and 1986, Ardbeg, The Macallan Range and blended scotches including the Johnnie Walker and Chivas Regal 12 and 21 year and a handpicked range of quality tequilas, vodkas, gins and liqueurs.
Address: Green Sq, Kingston ACT 2604
Opening Hours: 12 noon until late
Contact: (02) 6295 1769
More info and menus here
Public Bar
About: As a venue that prides itself on being 'Manuka's pub', Public Bar has long delivered a great pub experience and so much more to the area. Occupying the eye-catching corner of Franklin Street and Flinders Way, its taken advantage of its great location to firmly establish itself as the cornerstone of Manuka's bar and nightlife scene.
Address: Cnr Flinders Way & Franklin St, Griffith ACT 2603
Opening Hours: Monday – Friday 10:00am – Late, Saturday, Sunday, Public Holidays 9:00am – Late
Contact: (02) 6161 880
More info and menus here
Gryphons
About: Experience Canberra's most loved cafe and bar. Gryphons is a chic venue with a relaxed atmosphere, offering a quality dining experience around the clock. It is situated in Canberra's inner south on Barker Street within the suburban shopping precinct of Griffith and overlooks picturesque parklands. Gryphons' atmosphere is warm and friendly, offering customers the choice of private booths or more casual dining options. The use of warm northerly-facing windows overlooking the green lush surroundings are a highlight, as is the use of timber flooring through Gryphons, leading to an open outer balcony which capitalises on the sunlight.
Address: 16 Barker Street, Griffith ACT 2603
Opening Hours: Open 7 Days 7.00am – Midnight
Contact: (02) 6260 8848
More info and menus here
Vikings Erindale
About:  Erindale Vikings, the first of the Vikings clubs to open in 1979, has paved the way for licensed clubs in Canberra. If you're a sports fan who likes to watch your FoxSports alongside friends and family with great food and even better drinks, then Erindale Vikings just the club for you.
Address: 6 Ricardo Street , Wanniassa ACT 2903
Opening Hours: Sunday – Wednesday 10 am – 1 am, Thursday – Saturday 10 am – 4 am
Contact: 6121 2100
More info and menus here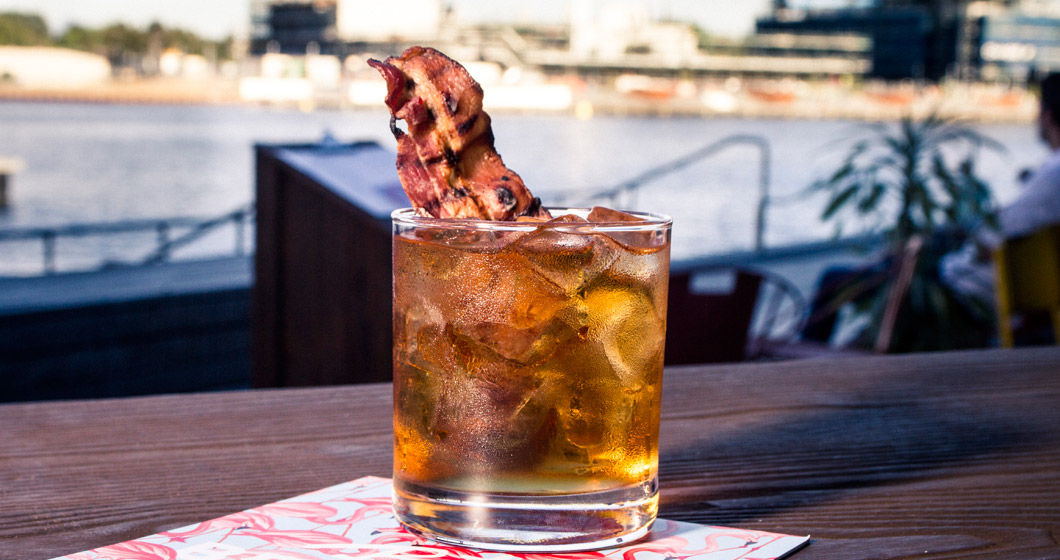 Helenic Club
About:  there is a venue in the heart of Canberra City which provides quality dining at a reasonable price plus a great atmosphere. More than just a club, Hellenic Club in the City is a relaxed venue, suitable for the whole family. The fully-stocked bar serves a great selection of wines, beers and cocktails (starting at just $6), with a great TGIF Happy Hour every Friday night from 5-7pm.
Address: 13 Moore Street , Canberra City ACT 2061
Opening Hours: Monday to Wednesday 7.30am – Midnight, Thursday – Friday 7.30am – 2.00am, Saturday 11.30am – 2.00am, Sunday 11.30am – Midnight
Contact: T: (02) 6162 6777
More info and menus here
Kokomo's
About: Kokomo's in the perfect location for locals and visitors alike. The impressively large venue transports you to another world and makes you feel like you're on a tropical holiday. One of the many fun and exciting things on Kokomo's' list is the golden pineapple disco ball that drops and spins to The Beach Boys' classic – 'Kokomo'. This amusing element will never get old!
Address: 1 Genge St, Canberra ACT 2601
Opening Hours: Monday: 11.30am – 12am, Tuesday: 11:30am – 12am, Wednesday: 11:30am – 12am, Thursday: 11:30am – 12am, Friday: 11:30am – Late, Saturday: 11:30am – Late, Sunday: 11:30am – Late
Contact: T: 6171 2092
More info and menus here
Walt & Burley
About: Set on the shores of Lake Burley Griffin, Walt & Burley is the first bar to open with truly expansive views of Canberra's magnificent centrepiece.
Address: 70/17 Eastlake Parade, Kingston Foreshore ACT 2604
Opening hours: 11.00am – Late: Monday to Friday 8.00am – Late: Saturday and Sunday
Contact: T: 02 6239 6648
More info and menus here