Throw away the party hats and whistles, New Year's Eve just got a LOT more sophisticated, thanks to the Canberra Outlet.
An old wives' tale says you should start the new year how you intend to finish it – with a clean home, all washing washed, dried, ironed folded and put away, all by the stroke of midnight. We say to hell with that! We want to start the year surrounded by the ones we love, over good food and endlessly flowing champagne and cocktails.
Resident stylist Gerard Wilton – who showed us how to style our Christmas tables – is back to demonstrate how we can have an elegant but easy New Year's Eve dinner at home with décor easily purchased from Canberra Outlet and food you can order to your door.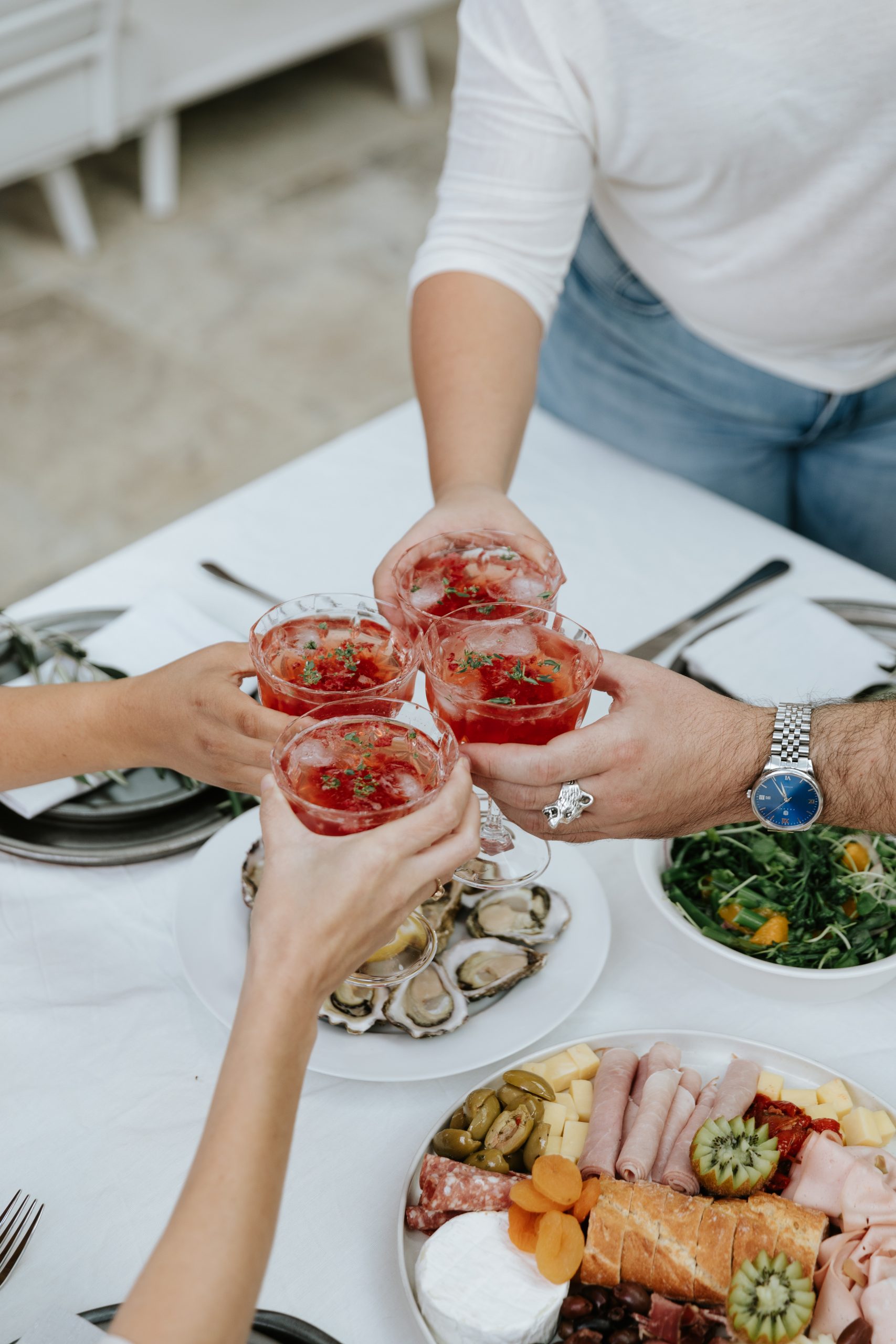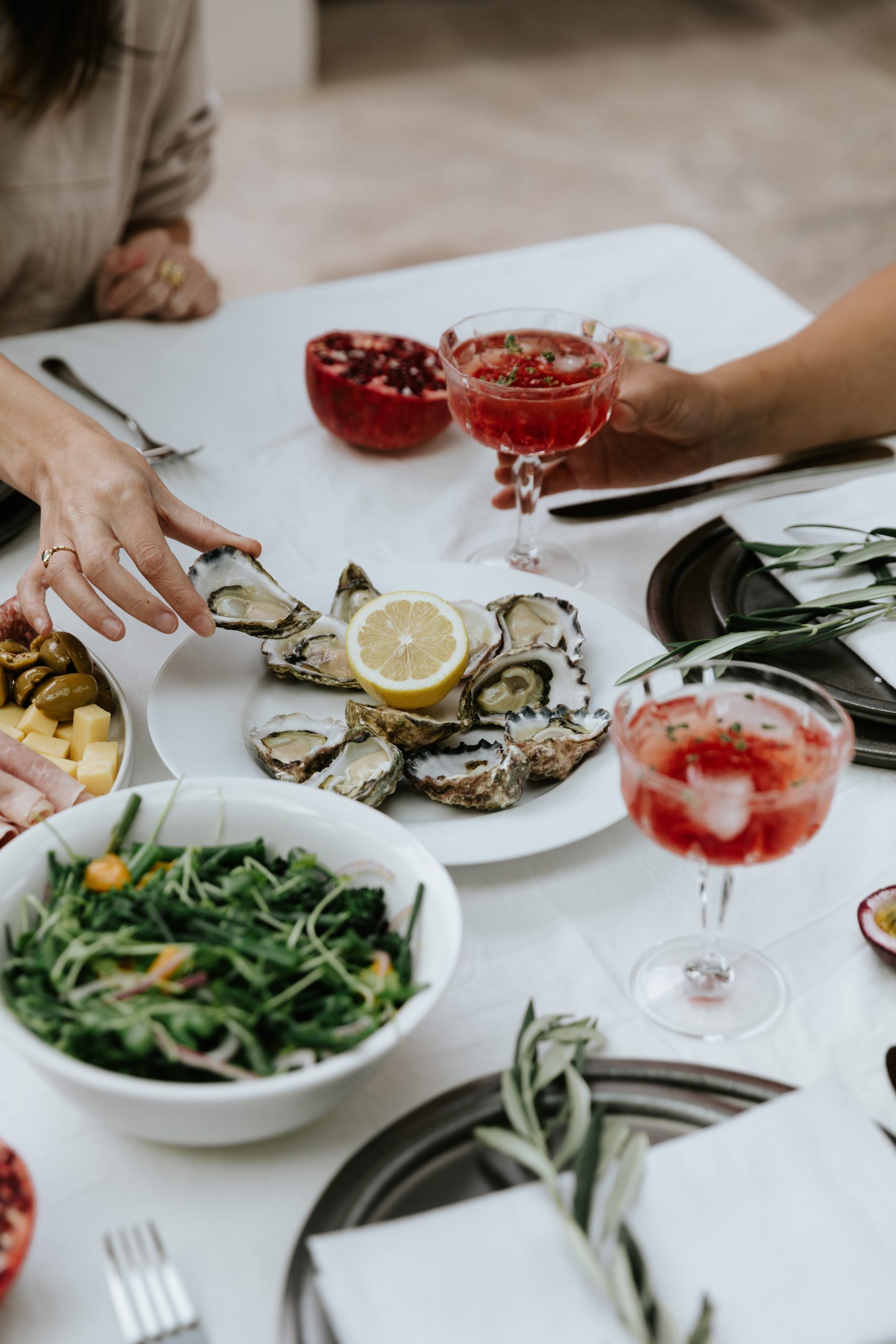 "In light of recent events, it looks like many of us will be spending our New Year's Eves at home which, to be totally honest, I'm really looking forward to! It's so intimate and gives everyone a chance to enjoy each other's company" says Gerard.
"I love an elegantly casual grazing table that people can sit and converse around while slowing making their way through the piles of cold meats, cheese, fresh bread and crackers. This one here is from The Merchant's Feast and can be delivered to your door on New Year's Eve," he adds.
"For the setting, this year I'm loving darker plates to reflect a more sophisticated look. Simple clean linens and napkins add a touch of class and break up the darker elements. Then let the food do the talking! Create vibrancy and texture with platters, fresh oysters, and beautiful fruits like passionfruit and pomegranates."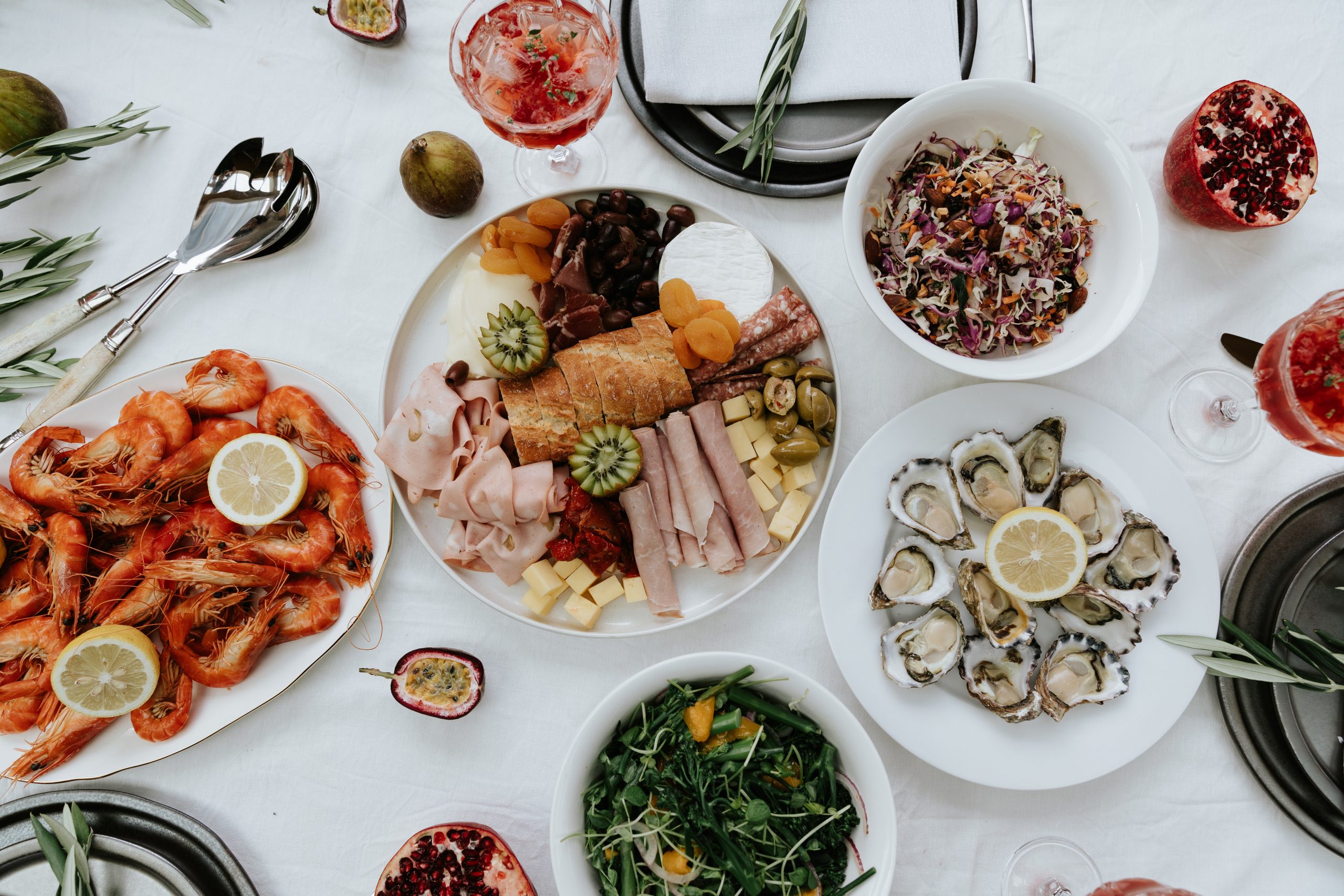 To top off the table (and the celebrations) Gerard recommends creating a signature cocktail for the evening and serving it in a chic and reflective cocktail glass. Because every New Year's Eve needs a touch of sparkle.
"We recreated The Canberra Distillery's festive Sloe Gin Raspberry Cocktail because it looks appealing and it tastes yummy! It steers away from the typical New Year's Eve colours and I love the extra pop it gives the table," says Gerard.
"To make this one, all you have to do is muddle a handful of raspberries, add some ice along with 30ml of The Canberra Distillery Sloe Gin, and shake. Strain into a glass. Top with about 100ml of Elderflower Tonic (or similar), and garnish with fresh raspberries and thyme."
To create a chic New Year's Eve table setting this year, make a trip to Canberra Outlet and take advantage of their incredible boxing week sales. Some stores have up to 80% off storewide and extra COVID safety officers are on duty to assist with social distancing measures to help you feel more at ease while shopping
Decor available from Canberra Outlet at Freedom, Provincial, Bed Bath n Table, Adairs and Harris Scarfe.
Credits: