With multiple Canberra craft beers making the GABS craft beer hottest 100 countdown every year, the obsession with breweries in the Capital is unwavering. There's the Barossa, the Hunter and Yarra Valleys of the nation of whom we love dearly, but where does one go for a top-notch Brewery tour? Say g'day to Shoalhaven.
The thought that pops into your head when you picture an Aussie beer is more often than not, the sweet sensation of enjoying a cold one on the beach. So where better to find it, than down the South Coast. Buzzing with breweries and distilleries, to perfectly complement the many wineries and cellar doors in the region, a brew-venture through Shoalhaven is calling your name.
Travel down the beautiful coastline, exploring distilleries, cellar doors, lively beer gardens and experience a micro-brewery culture like no other.
Slide on your Birkenstocks, round up the beer-lovers in your life, organise a ride and head out to these must-visit breweries. We recommend taking on the scene over a few days… so you can remember what you're tasting (if you know what we mean).
Sussex Inlet
Swordfish Brewing, a 300-seat waterfront venue in Sussex Inlet, is a newcomer to the scene that has been met by nothing but the warmest welcome. Right on the water, there's always something cookin', tappin' and happenin' from trivia to Sunday roasts to a compelling rotation of tap beers. The taps are locked and loaded pouring Dainton Beer's Blood Orange Neipa, Tumut River Brewing's Ginja Ninja, Swordfish Brewing's Super Dry Larger just to name a few. With a motto of "beach, boats and beers," it's hard to find a better place to enjoy small batch brews.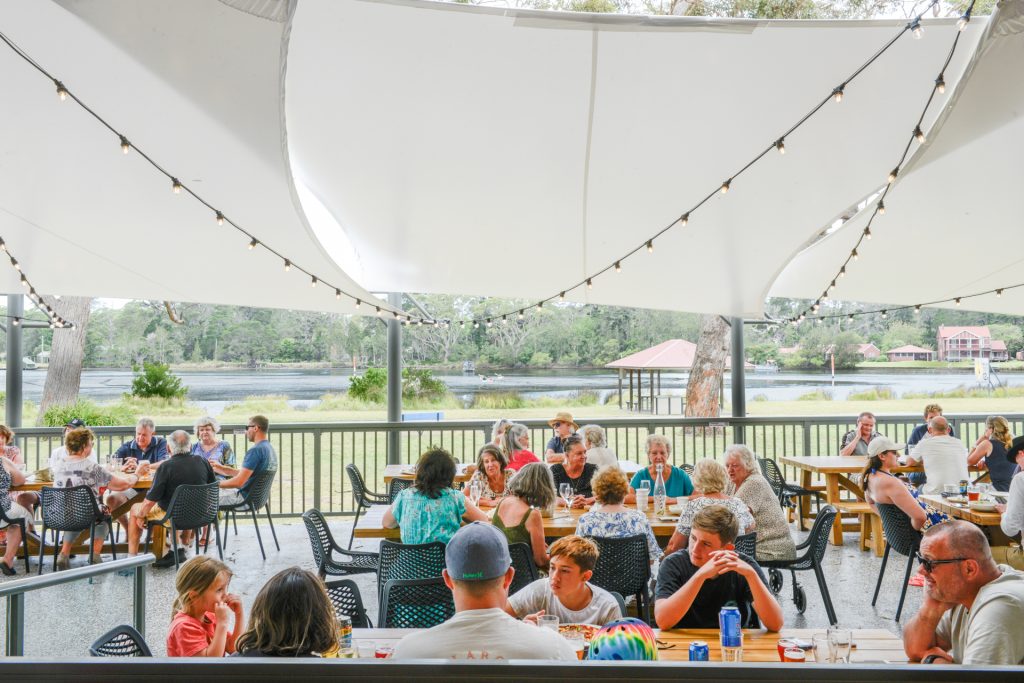 Culburra Beach
Heading to Culburra Beach, you'll find Penguin Head Brewing Co, housed inside The Common South Coast. While you sip through a paddle of their finest in one of the best beer gardens in town, you'll be joined by live music and easy eats. Currently on tap, you'll find Loco Lager 5%, CBD Draught 4.5% and Surf Session 3%. Your stop in here will instantly get you into that relaxed, easy-going and oh-so chill mood the coast is renowned for.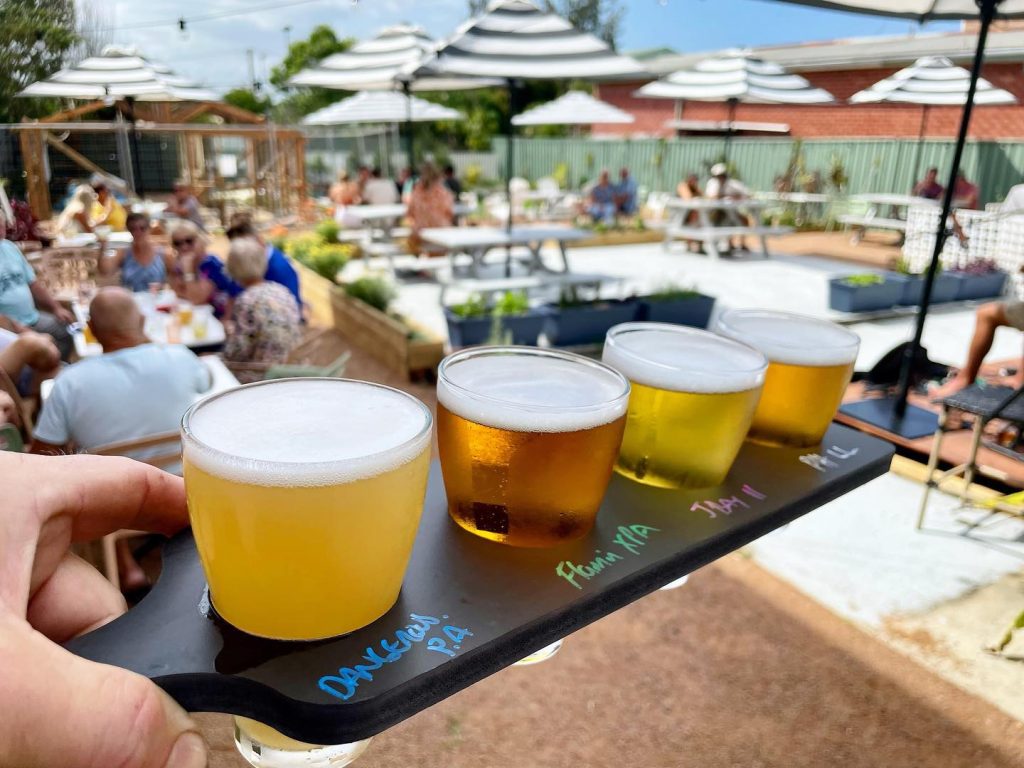 Nowra
Moving on and down your hit list, a stop in at Nowra is a must.
Check out South Yeast Brewing in the North, a micro brewery run by twin brothers. These guys love all types of beer and have a variety of palatable pints for every taste like a banana milkshake IPA and a cherry bomb sour ale. As a small batch brewery, it's as simple as believing in 'good beer, good times and good culture.' You'll likely find live musicians having a strum, local food trucks serving the goods and you might even catch the twins kegging one of their new creations, if they're not joining you for a Hyper Stout (a coffee chocolate stout infused with Hyper's European-style Blend 6 espresso.)
Head South and into Husky Brewing territory and you'll find distinctive locally crafted beers, where the people who pour your beer, make the beer. Grab a paddle and sip through their signature beers such as the Prussian Prince, Winchester Witch, Hop Blonde and Curly Tail Pale Ale, before squashing the munchies with their woodfired pizzas.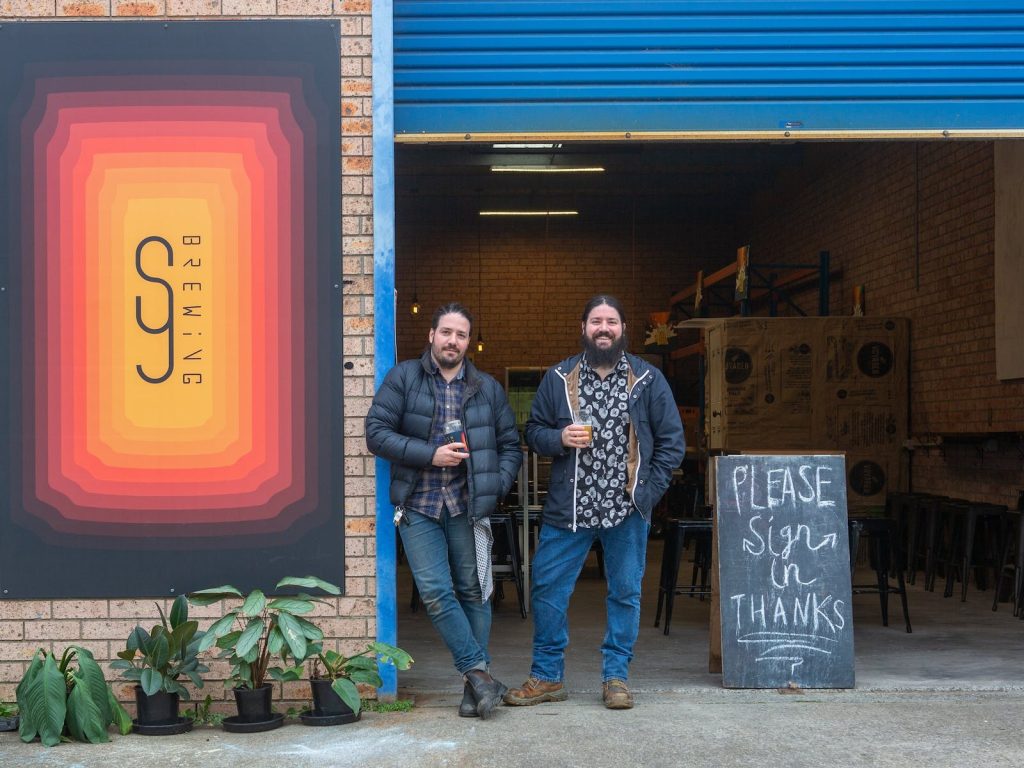 Huskisson
Home to two of the South Coast's most famous breweries, The Huskisson vibes are "lager-than-life."
Be sure to check out Flamin' Galah Brewing, where not only is there an expansive range of beer to sample but an impressive cocktail list too, with some based on their very own vodka. Promising nothing but "flamin' good beer, seltzers, music and food," the décor is an instant mood booster. The popular joint who is about to open their second taphouse in Chippendale, was recently awarded two gold medals for their XPA and Hazy Pale Ale. Not to mention they're the only brewery in Shoalhaven to win two gold medals in 2022 given out by industry experts in the largest beer awards in Australia.
Move on towards Jervis Bay Brewing Co for a relaxed beer garden, that greets you like a backyard party. You'll find visitors and locals sipping tasting paddles, dogs lazing in the sun, and the perfect setting for clinking a couple of cold ones with your mates. Sip your way through their intriguingly named brews like Bright Idea XPA, Point Perp Pilsner, Cow and Calf Tropical Pale Ale and the Bay of Plenty IPA and you'll soon learn why it's the perfect place to spend a good time, and a long time.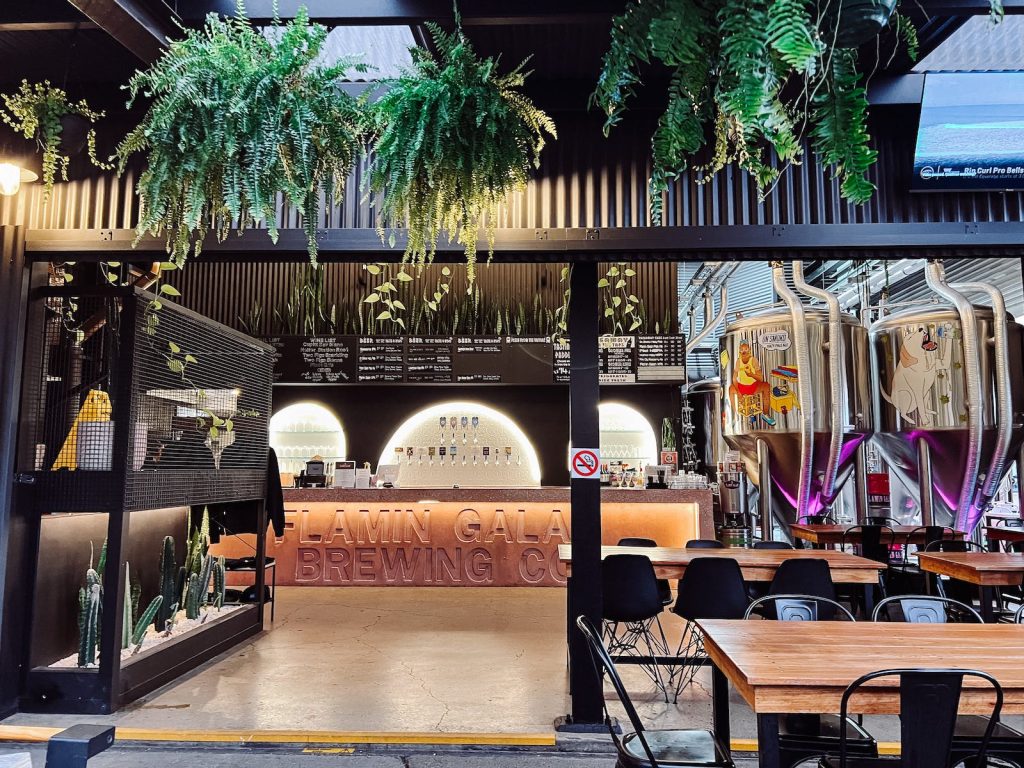 Ulladulla
Shoalhaven wine lovers know and preach the excellence of Cupitt's Estate. Not many know however, of it's very own brewery that has perfected the craft of finding balance in complexities. Order yourself a seasonal beer flight and sample the limited release brews, or the core beer flight for their signature beers. Highlighting towns in the region you can sip on Mollymook Pale Ales, Milton Pilsners, Ulladulla IPAs and South Coast Session Ales. There's nothing like a beer and a view, and at Cupitt's Estate sinking an icy cold one has never been more beautiful.
Looking for something a little more relaxed? Kick back with some mates at Wombat Brewery, founded by Aaron McKay, a proud Wiradjuri man in 2022. Aaron's passion of home brewing began as a hobby over 10 years ago and led him to experimenting and really honing in on creating and perfecting brews for family and friends. Taste his range of lagers, pilsners, pale ale's, IPA's and stouts while grabbing a bite from the local food trucks on site.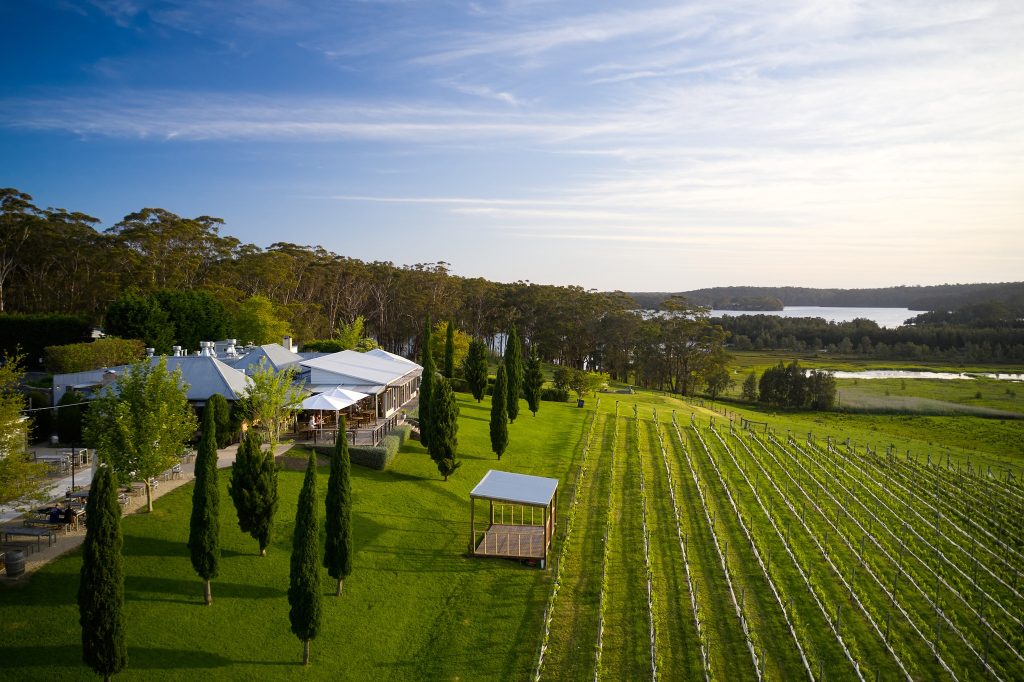 After something a bit stronger?
If you're keen to spice things up and keep the boozy ball rolling, the region also boasts an exciting range of products on the more spirited side.
Tara Distillery is the home of Shoalhaven's own internationally award-winning, handcrafted gin, vodka, whiskey and liqueurs, proudly made in the heart of the South Coast. You can also try out Old Salt Distillery, a small batch brewery and distillery with an open kitchen, wood-fired grill and a menu that hints at owners, Terry & Michelle's fine-dining pedigree. For something a bit different, sweeten things up with Jervis Bay Distilling Co's South Coast Honey Vodka alongside their range of delectable spirits.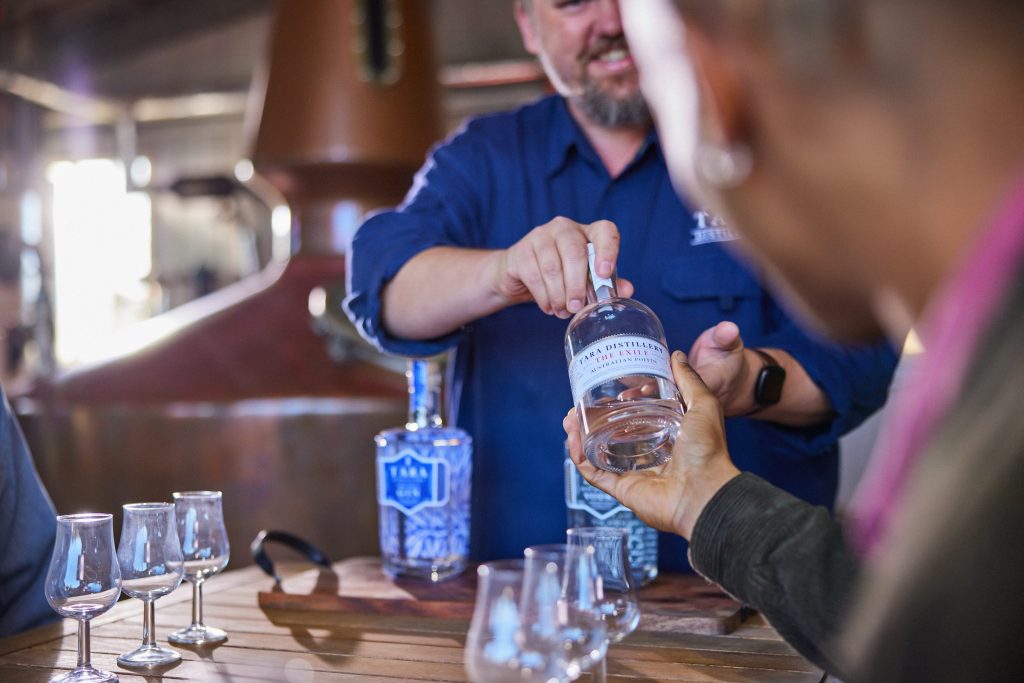 A fair warning, it might be hard regressing back to normal beer life. So grab a case (or a few) so you can share the love of South Coast froths with the unlucky ones that couldn't get work off and missed the trip.
While you're living your best brew life in Shoalhaven, be sure to check out our foodie's guide to the South Coast.