While we've been busy hustling and bustling in the city, a foodie wonderland of flavour and passion has exploded right under our noses in Shoalhaven.
Merely 2 and a half hours away, at the magic spot where mountains meet the sea, the Shoalhaven culinary landscape is bursting with new and exciting options. The regions multi-award-winning produce alongside picturesque landscapes is conducive to some pretty stellar dining experiences devoted to the well-established slow food movement.
Explore the rich and diverse dining scene starting off with some of our favourites.
Kangaroo Valley
Kicking off in Kangaroo Valley, The Wildes Boutique Hotel serves up modern Australian style food with a Mediterranean influence, in a laid-back contemporary environment. You'll be indulging in house made focaccia, burrata and the perfect scotch fillet while taking in eye-watering views of the lush gardens with the historic village and mountains as your backdrop.
Not to be missed is the newly reopened WoolShed Restaurant at the atmospheric Kangaroo Valley Golf and Country Club, where you can enjoy authentic Australian Outback cuisine in a rustic, eclectic space that is just as much a treat for your eyes as it is your tastebuds. The experience isn't complete without a taste of the local lamb, hence the Rawnsley Lamb platter for two being the star of the menu.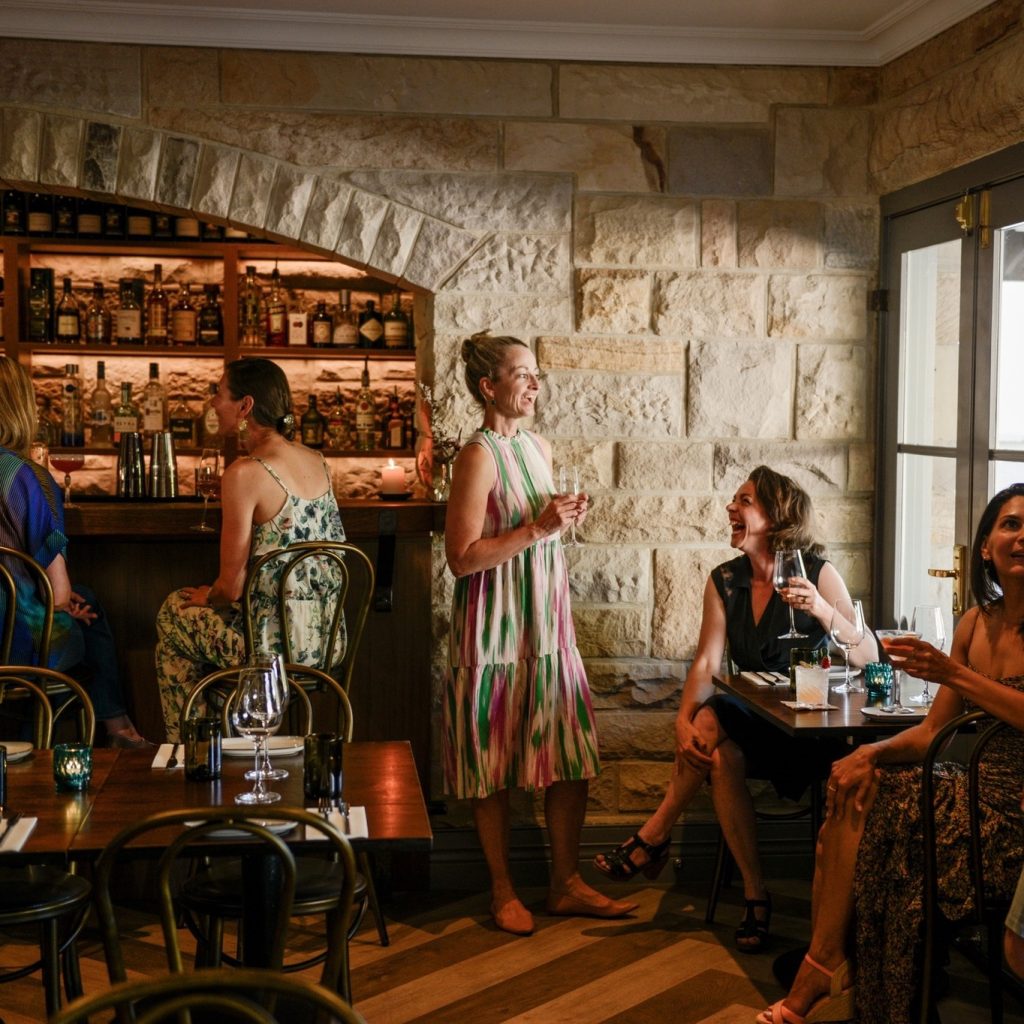 Berry
The Rutledge Bar & Eats is an industrial-vintage style bar and eatery, located in a historic building that was once Berry's blacksmith workshop. Behind the wooden barndoors you'll find comfy lounge and dining areas, warm and inviting interiors and a menu of modern tapas, designed to be shared with an emphasis on seasonal and local South Coast produce.
If real honest food, driven by flavour and truly seasonal produce, gets the tastebuds' attention, South on Albany crafts a set fortnightly changing menu that highlights the best of the South Coast & NSW with a contemporary, relaxed and honest vibe. Recipients of a 2023 Sydney Morning Herald Good Food Guide hat, you'll be racing back every 2 weeks with each menu change.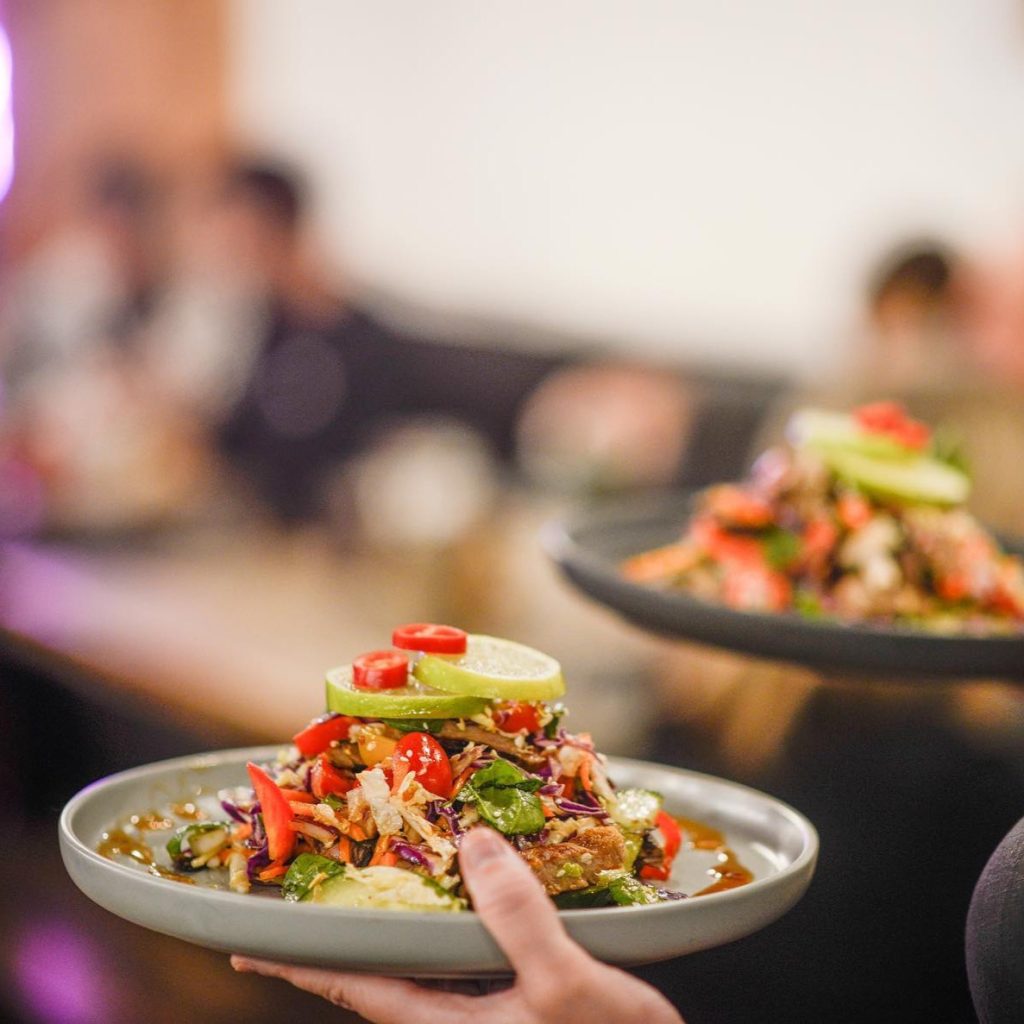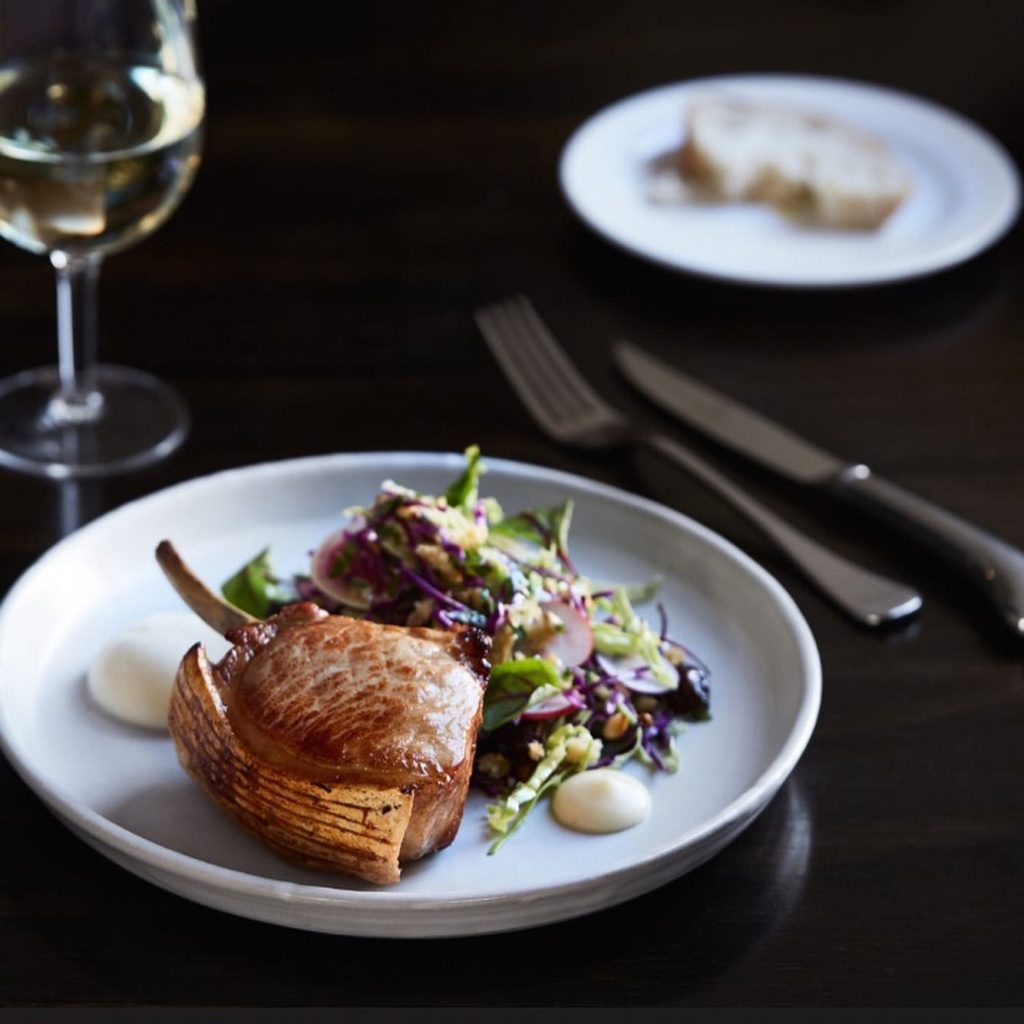 Nowra
After a busy day exploring Nowra, enjoy the homely deliciousness of Farmgate Restaurant'smenu with a cosy dining room, bar and outdoor dining area overlooking the lush parkland and pond of Harry Sawkins Park. The hidden gem delivers the freshest of locally sourced ingredients, wood-fired pizzas and country classics, ensuring you walk away full and happy.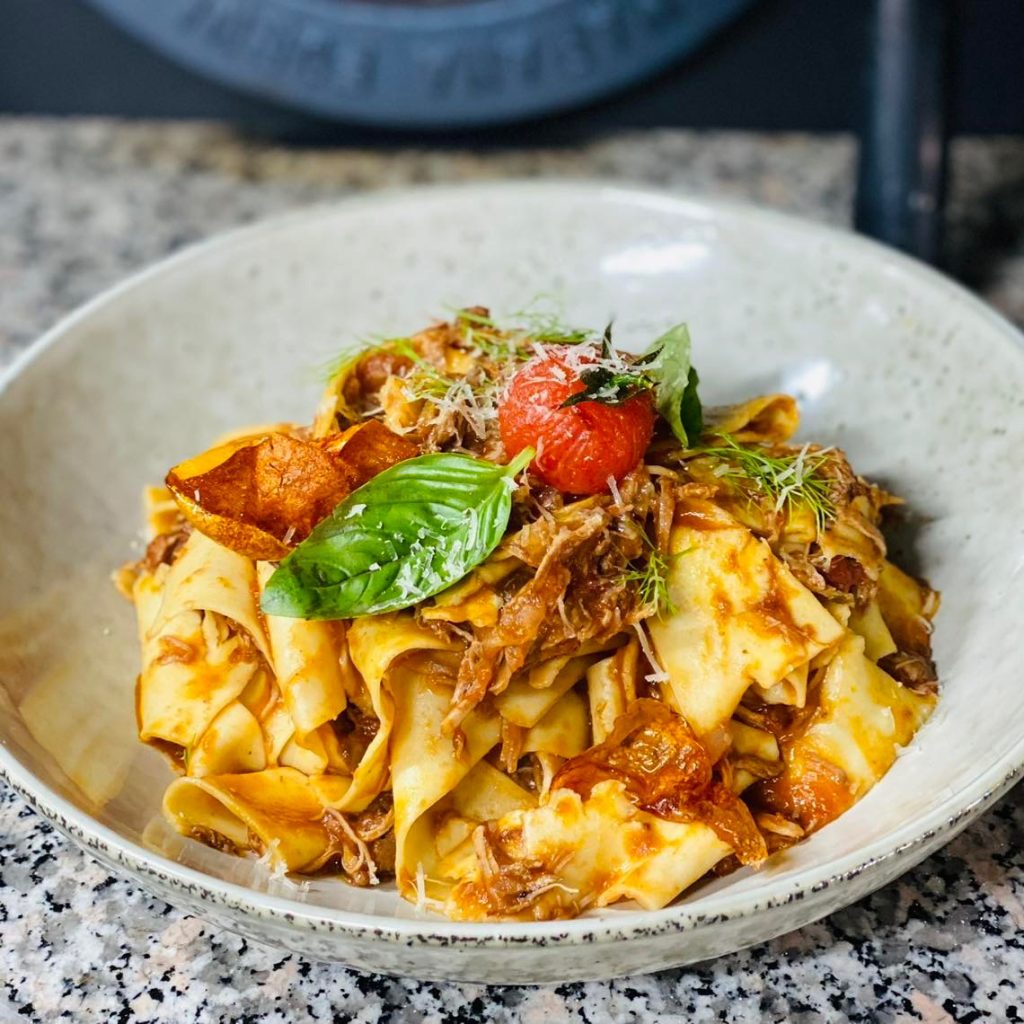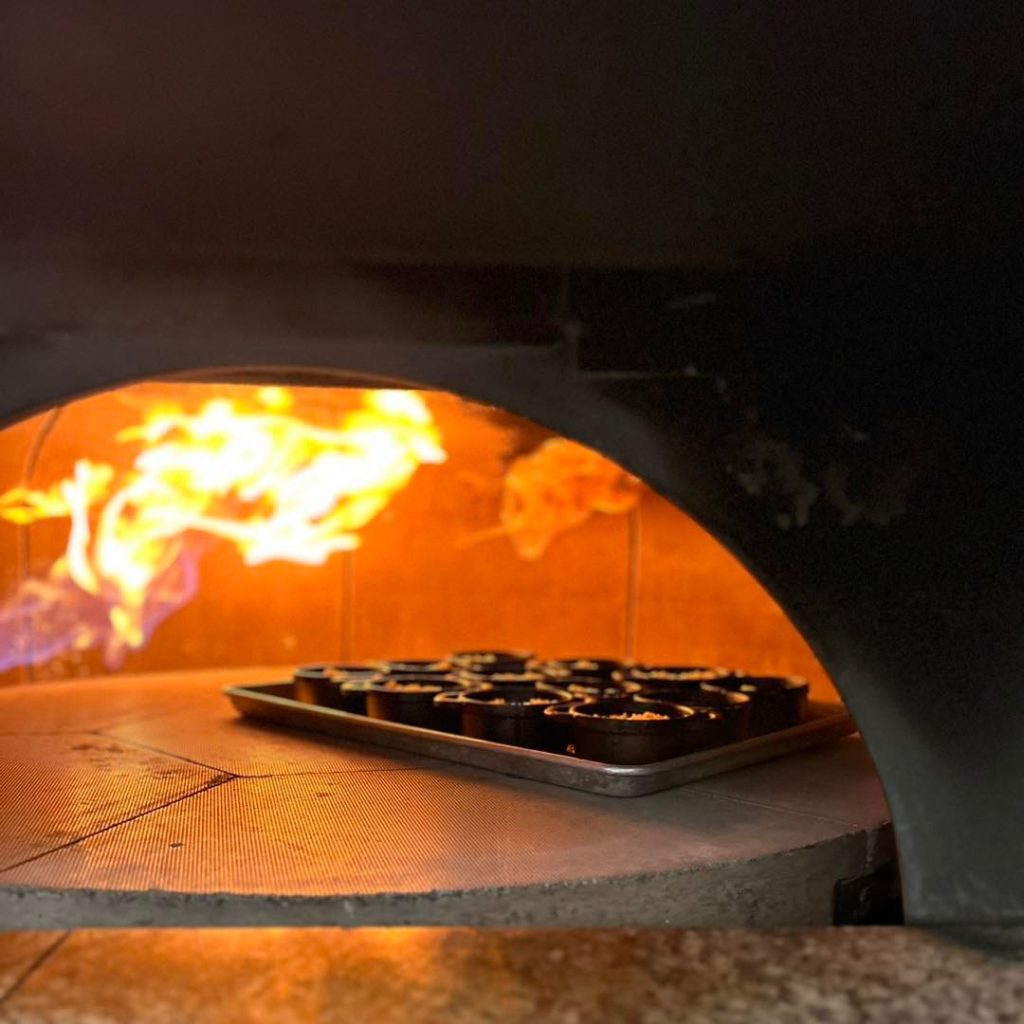 Culburra Beach
If your Shoalhaven safari takes you out to Culburra Beach, a stop into The Common South Coast is a must. After opening in early 2023, the restaurant has quickly become a favourite offering high-end casual dining with cocktails, music, and locally brewed beer from Penguin Head Brewing Co. The space is sleek and relaxed, extending into a large beer garden and outdoor grass area, frequented by the best local acts every weekend.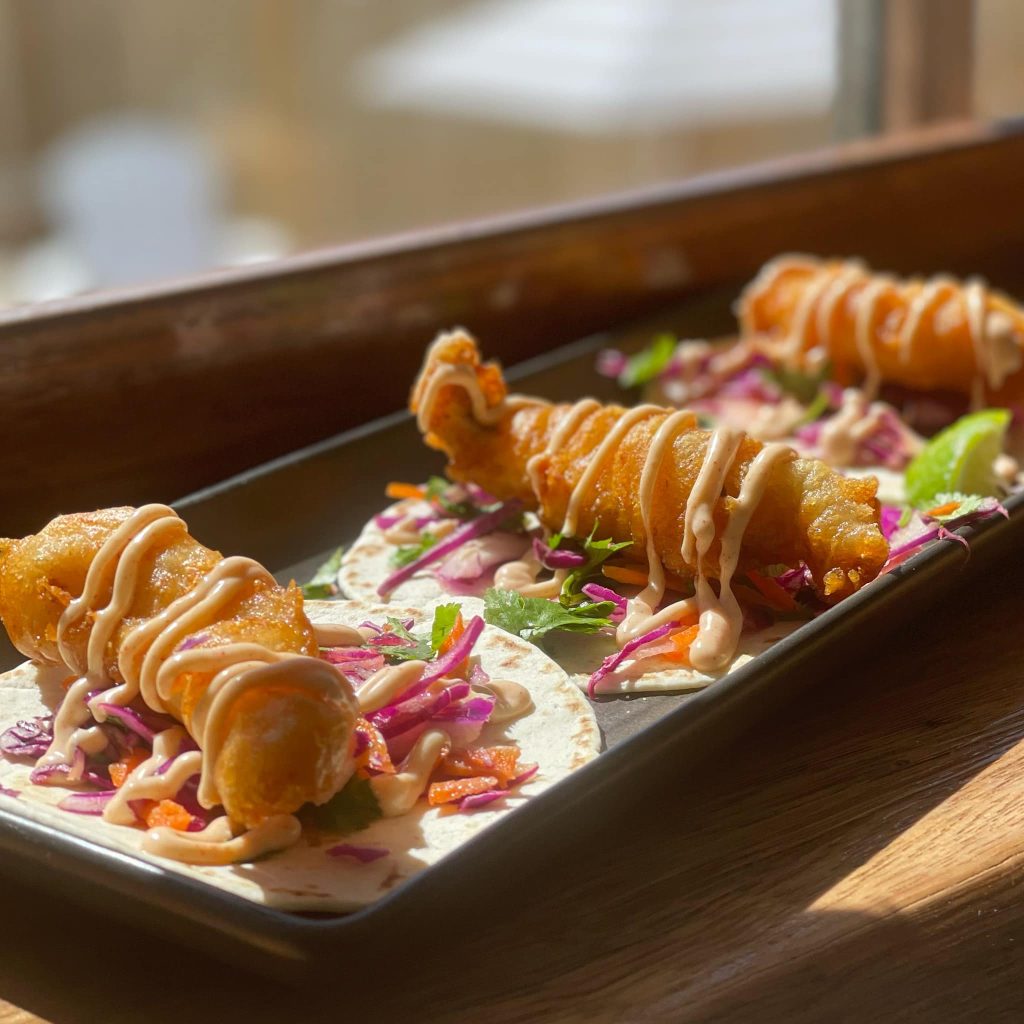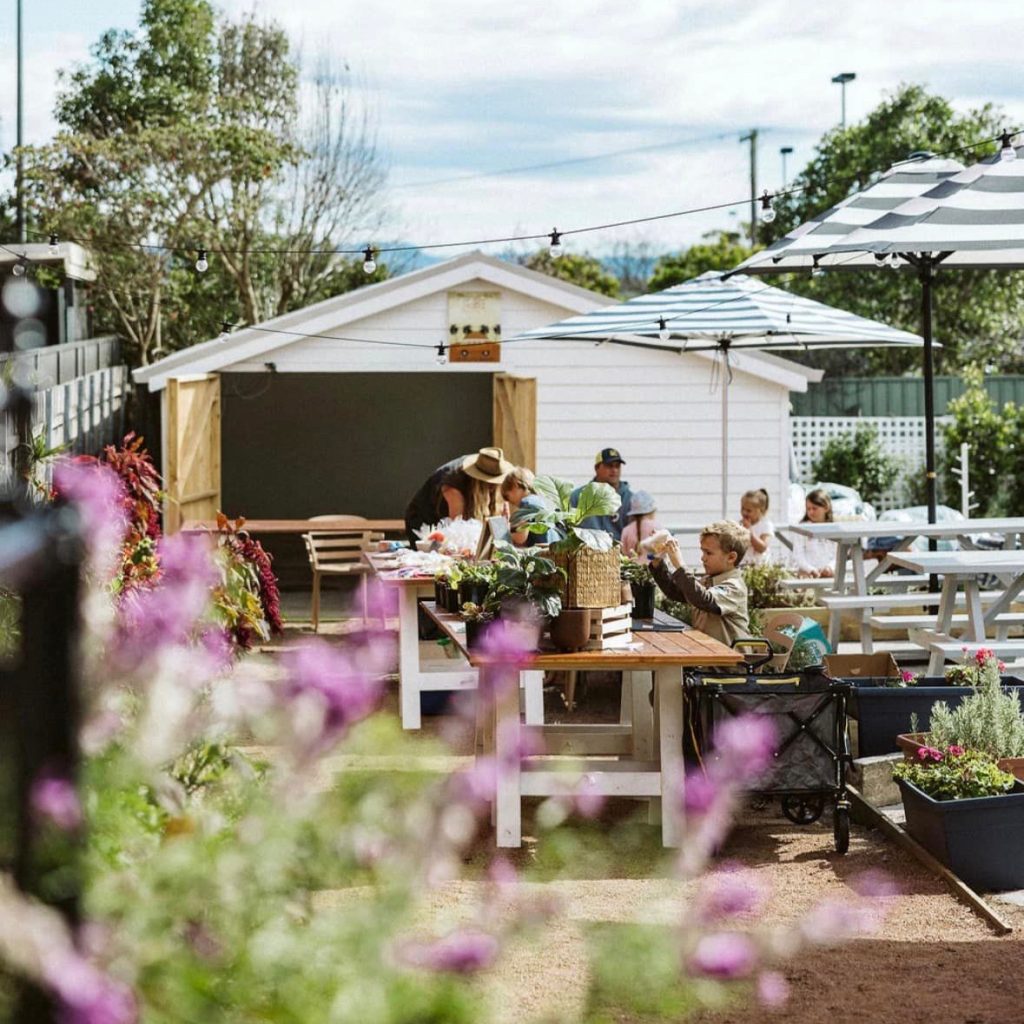 Jervis Bay
If there's one thing Jervis Bay does as well as its beaches, it's hospitality.
Situated right on the beach is local favourite, Jervis Bay Coffee, making it the perfect setting for your next coffee fix. After dark, the café of fresh juices, cinnamon scrolls and latte perfection transforms into 'Martini Club' serving dumplings and cocktails for those who just can't get enough of the place.
Nestled inside 100-year-old cottage is Serotonin on Currambene, Husky's only vegetarian venue, offering an inclusive menu, specialty coffee and a full bar. The place is decked out with a range of dining spaces, a cocktail lounge and is pet friendly, if you can withstand your furry baby begging for a bite of brunch or your tapas style dinner.
For days when the tummy grumble craves authentic Italian cuisine, Pasta Buoy is your one-stop-shop for homemade pasta and classic Italian flavours. With over 10 pasta dishes on the menu plus a dessert gnocchi with Nutella and vanilla bean gelato, consider your Italian food itch, scratched. And hey if you're a fan… you can even grab some custom Pasta Buoy Budgie Smugglers on your way out.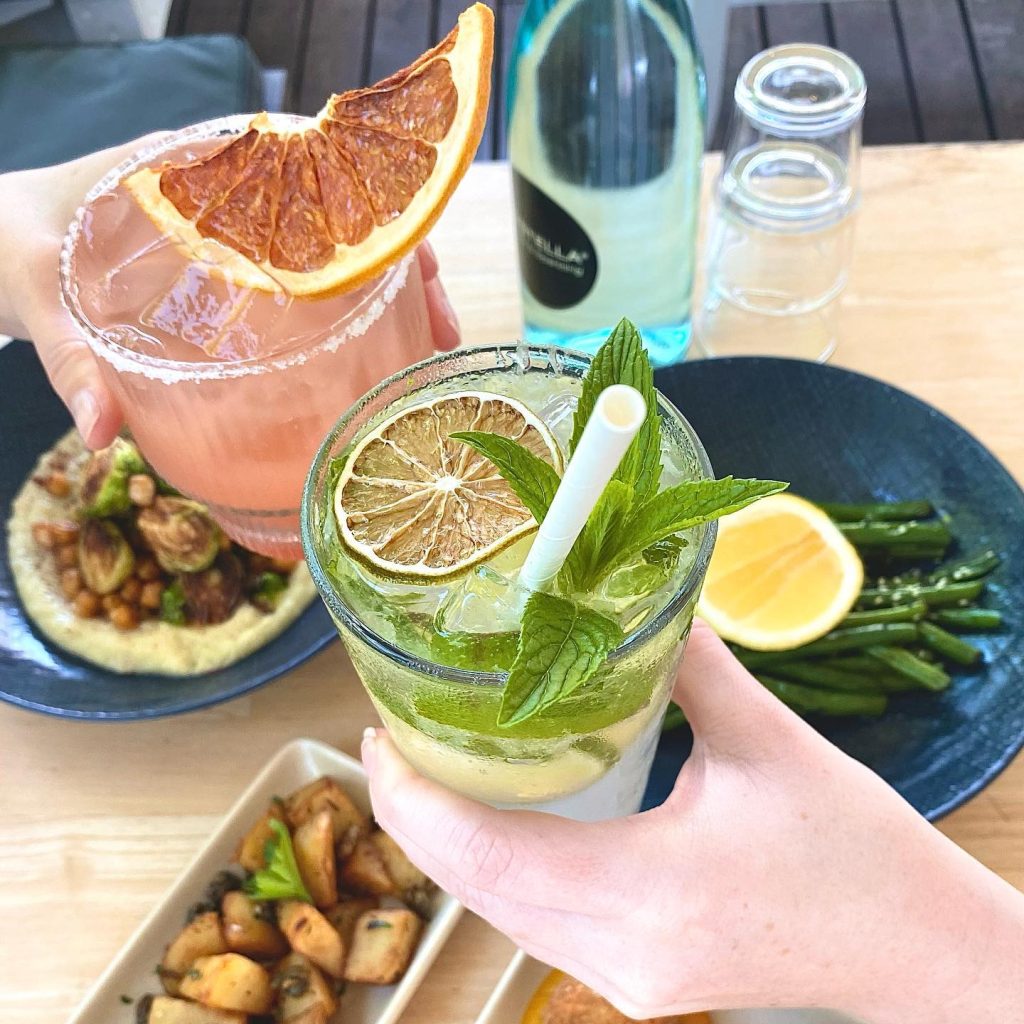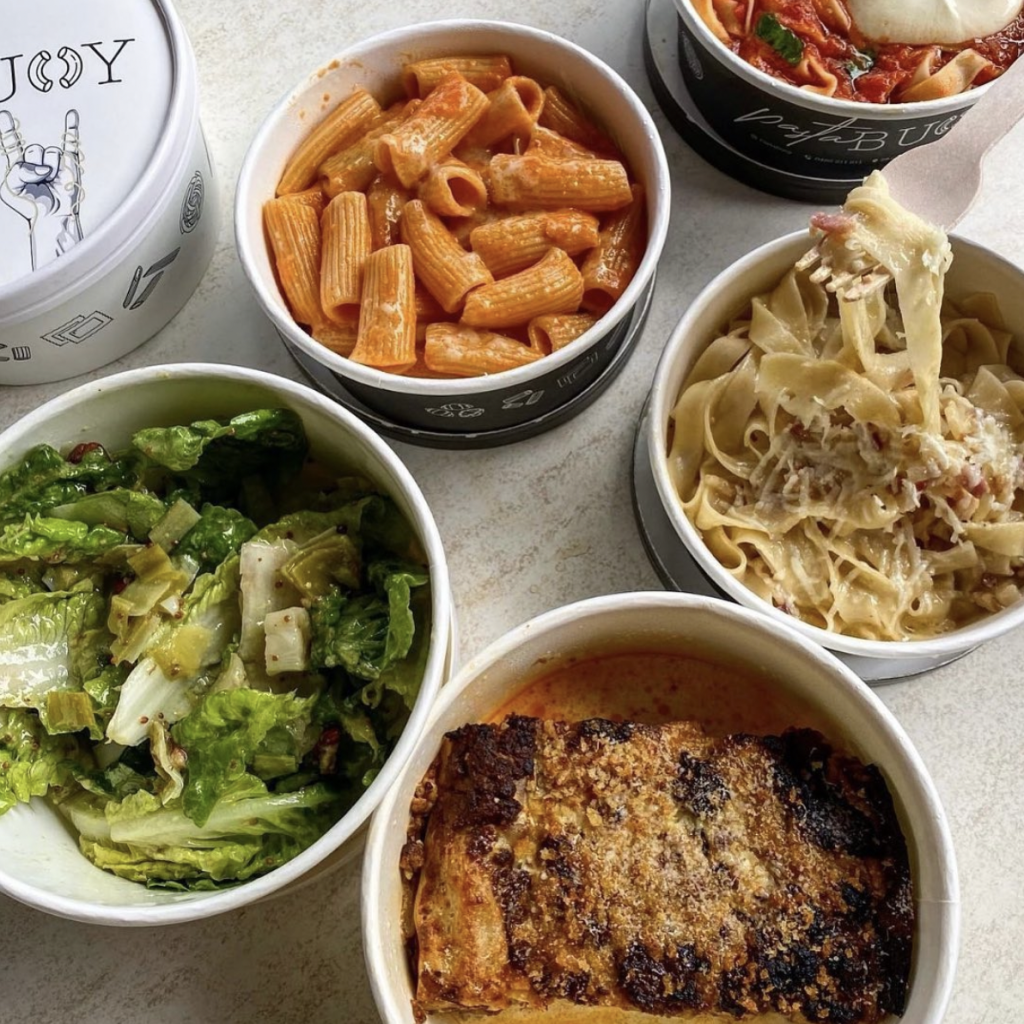 Shoalhaven Heads
Pack your Sunday best because a dine at Bangalay Dining in Shoalhaven is anything but the ordinary. The hatted restaurant in Shoalhaven Heads indulges guests in modern Australian cuisine with an indigenous twist, incorporating a range of native Australian ingredients. It's creative yet simple, allowing the ingredients and flavours to shine. Dishes like paperbark smoked duck breast with pomegranate balsamic or king salmon krudo with beetroot, karkalla, sea parsley and puffed salmon skin hero the menu and are perfectly paired by the sommelier.
With waves crashing in the distance and after special sips like the wattle seed liqueur affogato, fall into the temptation of staying there all night and snuggle up in their boutique, luxury onsite accommodation.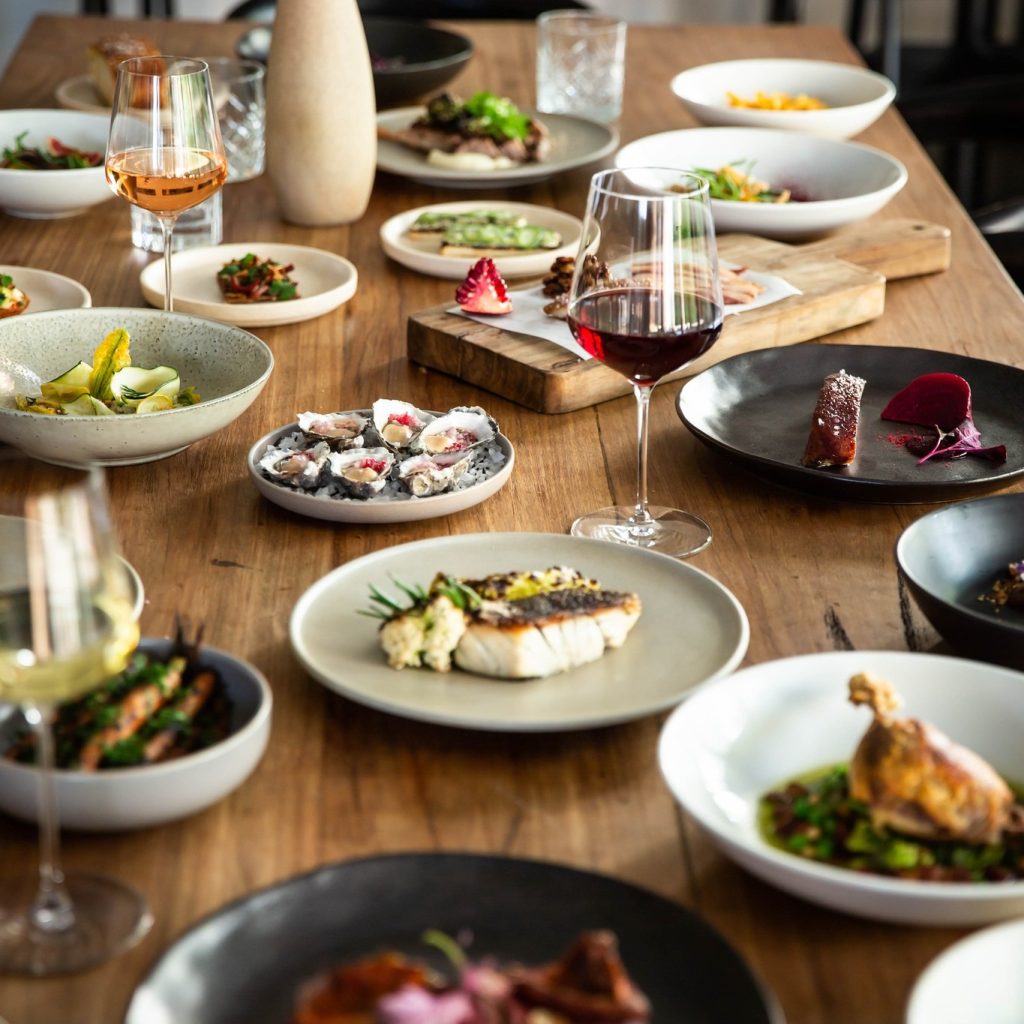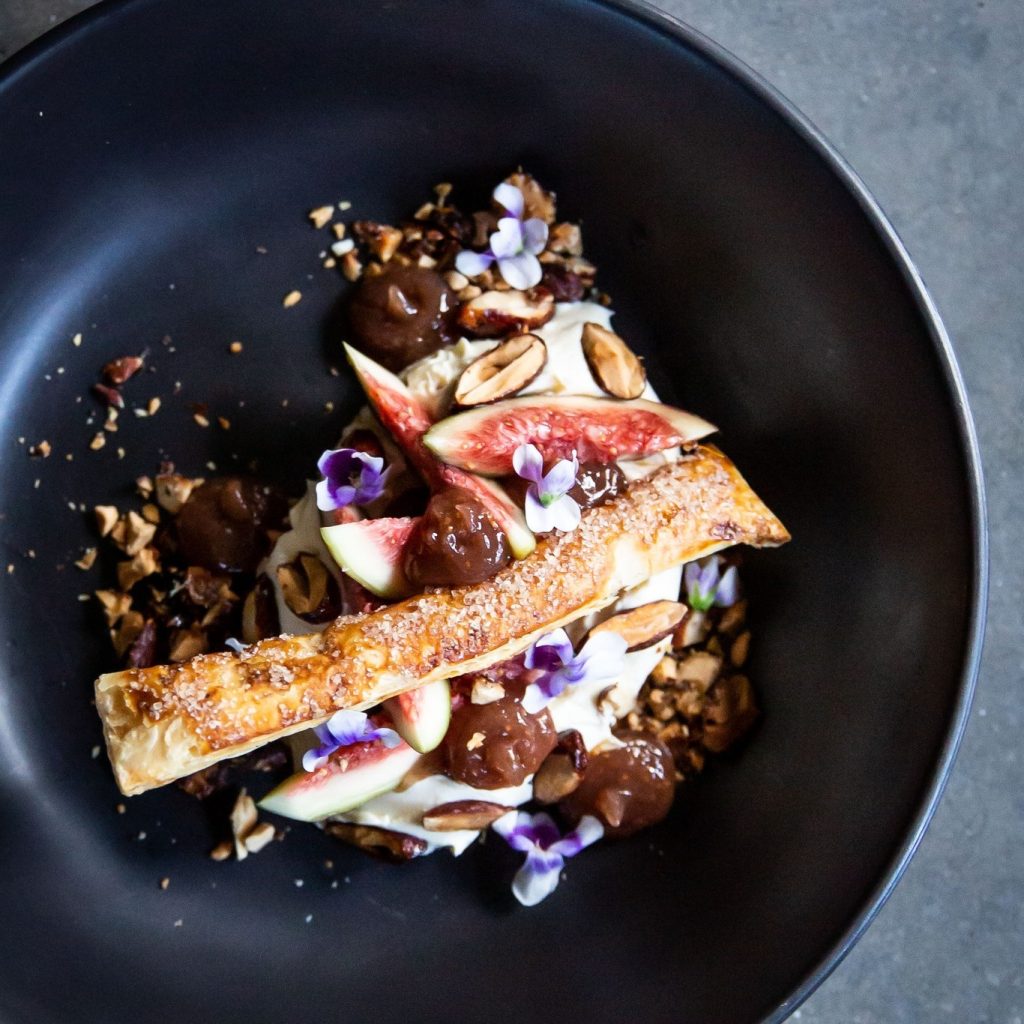 Milton & Ulladulla
Last but not least, head out hungry to the jaw-droppingly beautiful Milton and Ulladulla, swamped with hatted restaurants and some of the best in NSW.
Reconnect with the art of leisurely dining at Milk Haus, located amongst rolling green hills just outside of Milton, and just know it's going to be very good. Very, very good. With a menu that is authentic in flavour and expertly refined from it's wholefood canteen roots, this down-to-earth café delivers honest and tasty food, made from the heart.
Similarly, locals were anything but surprised when their favourites at The Milton Hotel received hat status, serving up delicious pub-style food and a warm and friendly atmosphere. Live music, friendly pub staff and meat raffles, topped off with a hatted status, is the true embodiment of quality Aussie pub food and deserves a place on the top of your hit list.
Minutes away from Milton, you'll find The Social in Ulladulla Harbour, the region's newest wine bar. Swirling and shaking Australian-only spirits, these guys know a thing or two about curating a killer night out. The rock and roll vibe is matched with groovy Melbourne-esque vintage décor and you're always destined for a good time (and feed).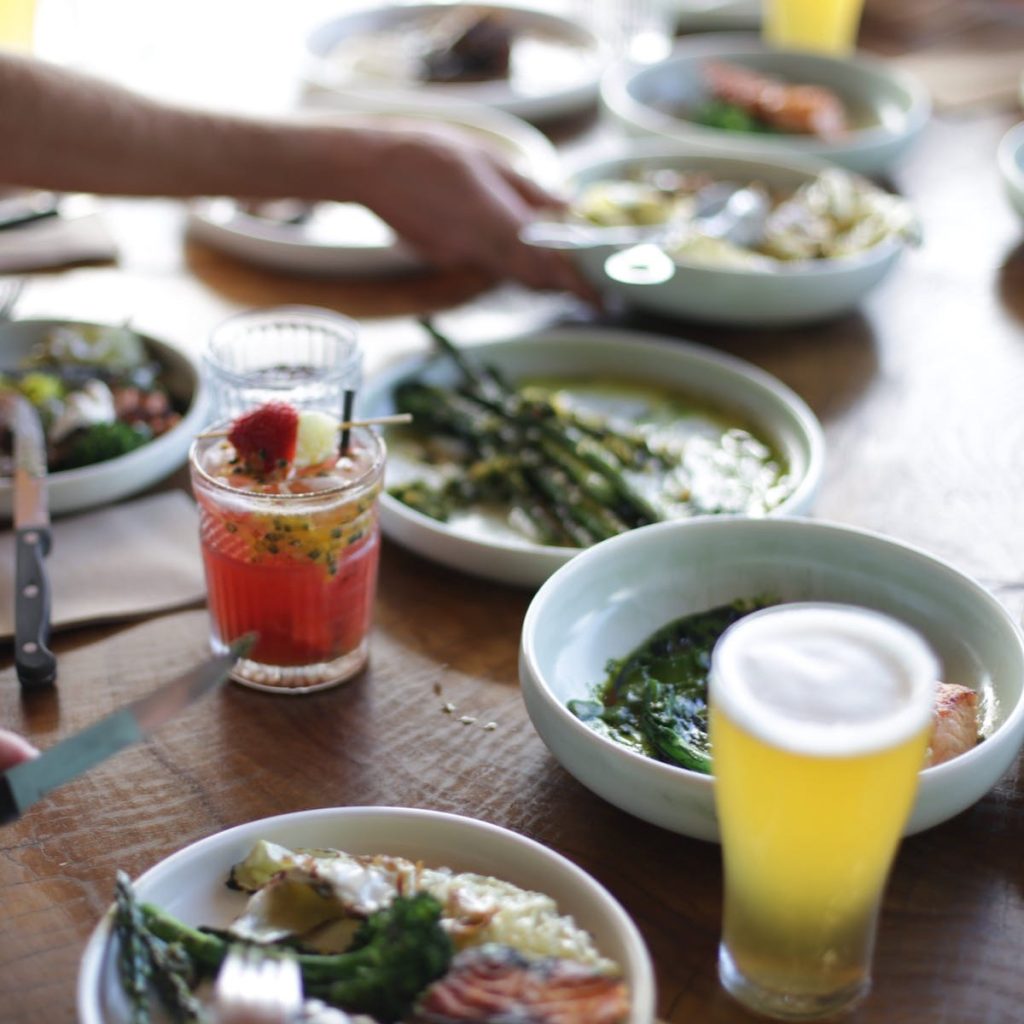 These dining experiences are the perfect excuse to extend your Shoalhaven stay a couple of days. You know what they say… you don't go on holiday to lose weight or save money, and when these places are dishing up the best of the best, that will be the least of your concerns.