Inside each of us, there is a little kid dreaming of winning the golden ticket to Willy Wonka's lolly land. This whimsical reverie comes to you here, in Canberra, in the form of fanciful desserts. Here is a selection of five of our faves. Well, what do you know?! Dreams do come true.
Coffee Lab
The Banoffee Batter Ups
Coffee Lab are pancake professionals, with new pancake specials rolling in at any moment! The current special and one that holds the hearts of many is its Banoffee Batter Ups. Here's why – fluffy pancakes, layered with oozy caramel, crunchy shortbread crumb, sliced banana, lashings of whipped cream and of course, a dusting of chocolate. Warming and comforting, this whimsical dessert dish is perfect any time of the day.
Parko's Dessert Tacos
You know a joint means business when 'sugary goodness' is part of the items description on the menu. Hopscotch's whimsical dessert appeal to the little kid in each and every one of us, as they look like a lolly shop tacked onto a waffle taco. They have three colourful options to choose from: Cookie Monster, Strawberry Delight and Real MVP, each with their own unique combination of Oreos, sour straps, gelato and sprinkles.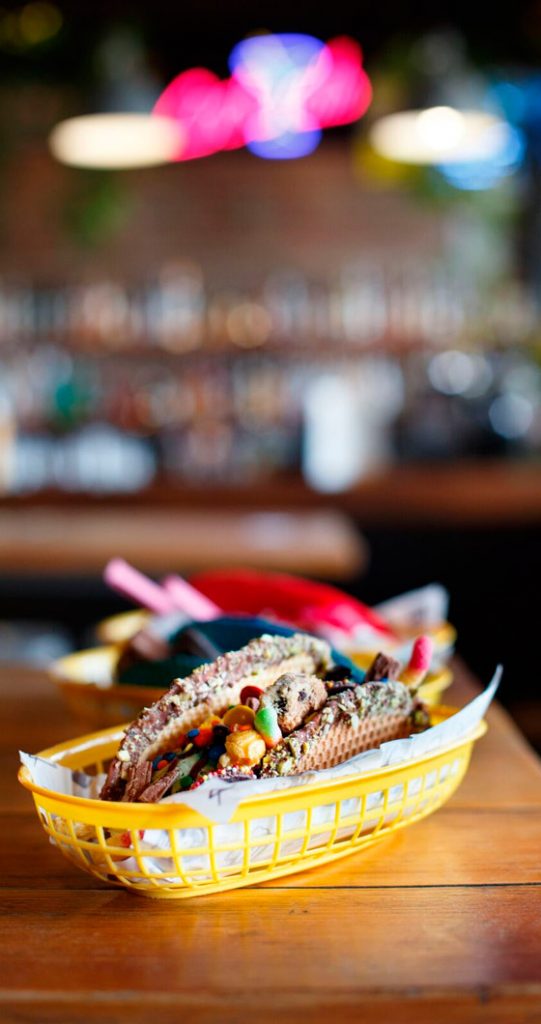 The Bombe Alaska will blow your mind. Marble & Grain have gone for a retro revival, with their take of the meringue-sponge-ice cream combo. A burnished ball of meringue encases a scoop of sweet strawberry ripple ice cream atop a light and fluffy sponge cake. The dish is almost too pretty to eat, surrounded by fresh strawberries, poached rhubarb, Turkish delight and Persian fairy floss.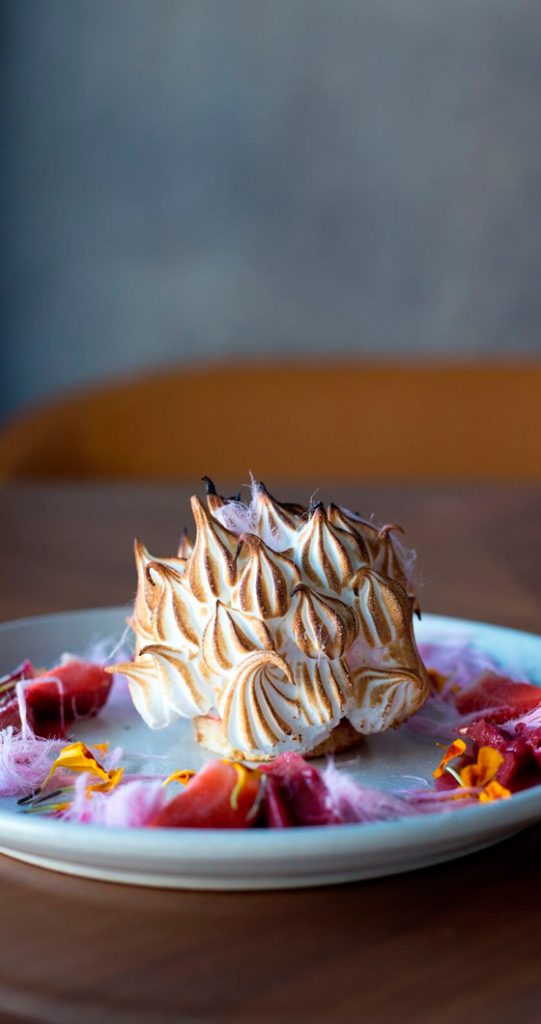 Deep Fried Golden Gaytime
Hot and cold all at once, this dessert tantalises your taste buds like you wouldn't believe. A molten centre of ice cream oozes out of the crunchy deep fried shell as soon you stick a spoon into it. Sprinkled with honeycomb shards and drizzled with sweet caramel sauce, Shorty's version of the Golden Gaytime will conjure up memories of summer in the sunshine.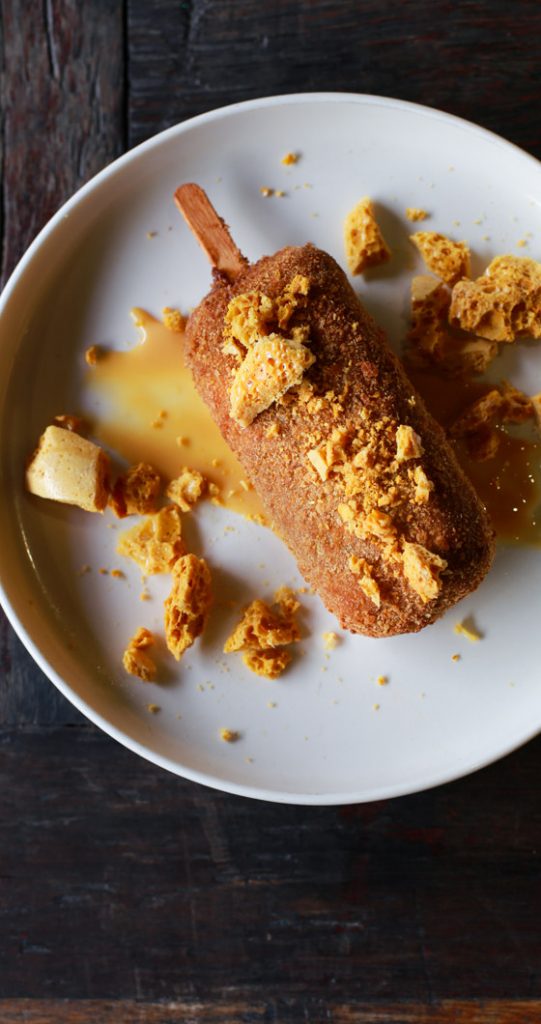 Cardamom Floating Island
Close your eyes and dream of a tropical island and you have Buvette's Cardamom Floating Island dessert. Vanilla ice cream and sweet poached pineapple are an island in a sea of refreshing flavours of raspberries, lychee, passionfruit and mango. Topped with a thin, brandy snap crisp with a delightful chewy crunch, this dessert will have your stomach sailing into bliss.