What better way to warm up on a cold day than slurping strands of noodles from a steaming bowl of soup?
Ramen, pho or laksa – the long slippery noodle in broth comes in many tasty forms. With the numerous health benefits of bone broths that are often used as the base of noodle soups, a nourishing bowl is one of the best ways to keep up a strong immune system, healthy digestion and radiant hair and nails.
But most of all, these soups are soul-satisfying, delicious and comforting; here's a wrap-up of some of the best in town!
Dickson Asian Noodle House
Jumbo Laksa
Word on the street is that the Dickson Asian Noodle House serves up THE laksa in Canberra. Available in half size or full size, there is no reason not go for the jumbo, which contains a medley of colourful veggies, chicken, beef, pork, seafood and two types of noodles – thin rice vermicelli that easily slip down the gullet, and thick round egg noodles with a satisfying chewiness.
When asked why they think the laksa is so good, Asian Noodle House said it was their broth that made the difference. Incredibly rich and flavoursome, the laksa soup is creamier than most, with a good hit of spice that warms the insides. Unlike Malaysian laksas which are more watery and shrimpy, this is a perfect balance of flavour, creaminess and spice.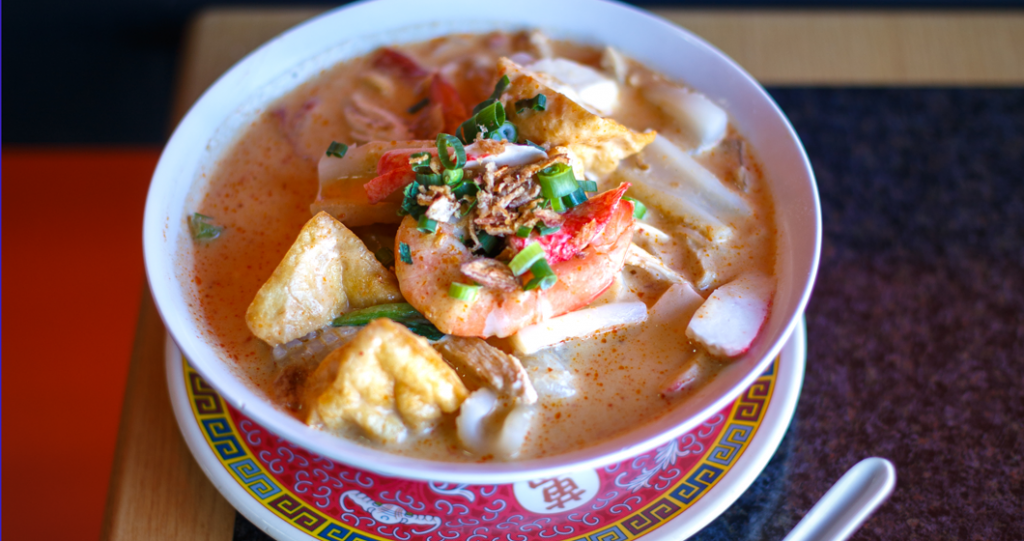 Lazy Su
Bossam Noodle Soup
This noodle soup has roots in Korean cooking, with a Lazy Su twist. A soy pork broth base delivers a rich meaty stock, cooked all day to extract a silky gelatinous texture that coats the hand-pulled noodles.
Vibrant bok choy and fresh chilli bring pops of colour, crispy lardons scattered on top give a delightful crunchy texture and house made Sambal (chilli sauce) is a spicy hit. A soft boiled egg and soy braised pork belly make this a monster meal, full of addictive flavours and textures.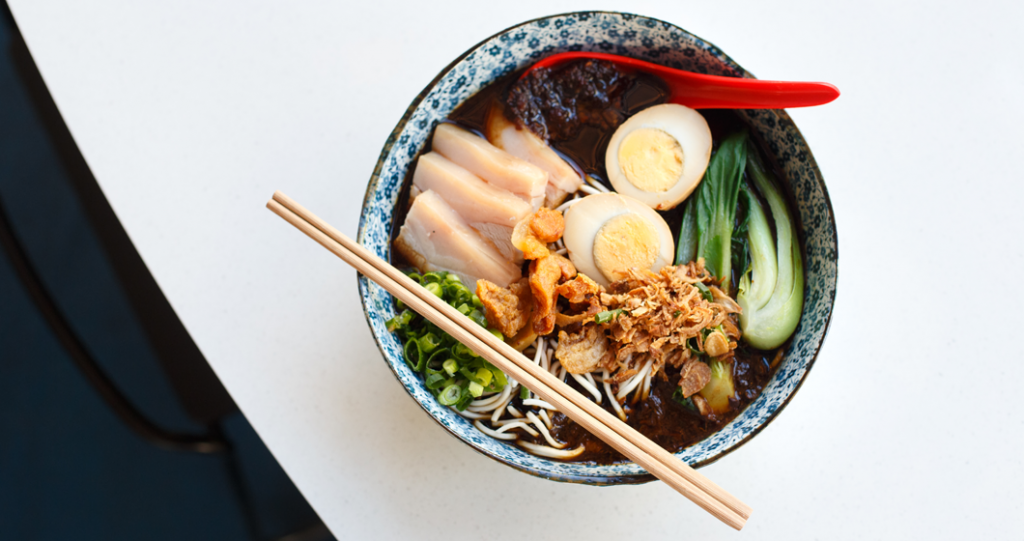 Ramentic
Spicy Pork Ramentic
Tucked inside the Mode3 building on Lonsdale Street, this ramen bar makes up for its pocket size in ramen goodness. The menu is short and sweet with four ramen to choose from – the traditional pork, chicken veggie and spicy pork ramen. The spicy pork ramen has an opaque broth with a slippery buttery texture that coats your lips.
Hiding in the broth are fresh, thin noodles, chewy mushrooms that bring an earthy flavour, crispy onion on top, and meltingly tender pork belly sliced thinly and arranged delicately along the side of the bowl.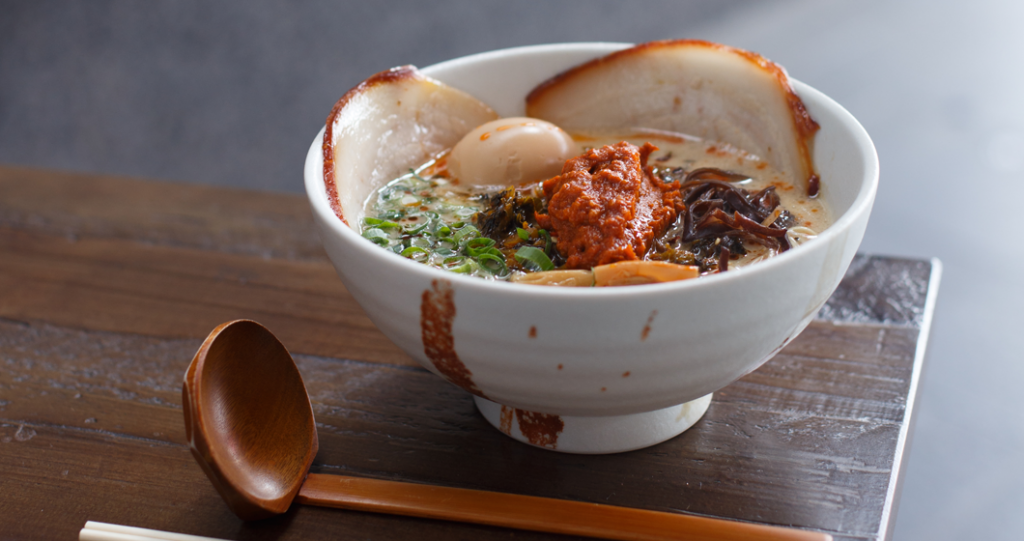 Tu Du
Special Pho
Pho soups are delightfully refreshing. A steaming bowl of clear broth is not as heavy as its ramen counterpart, but flavoured with soy and garnished with fresh flavours of Thai basil, crunchy bean sprouts and a squeeze of lemon.
Oodles of translucent rice noodles accompany thin slices of rare beef that is delicately cooked in the hot broth, and tasty balls of beef that make this the 'special' pho.
Try drizzling the soup with chilli sauce for extra spice, and sweet soy for a hint of sweetness.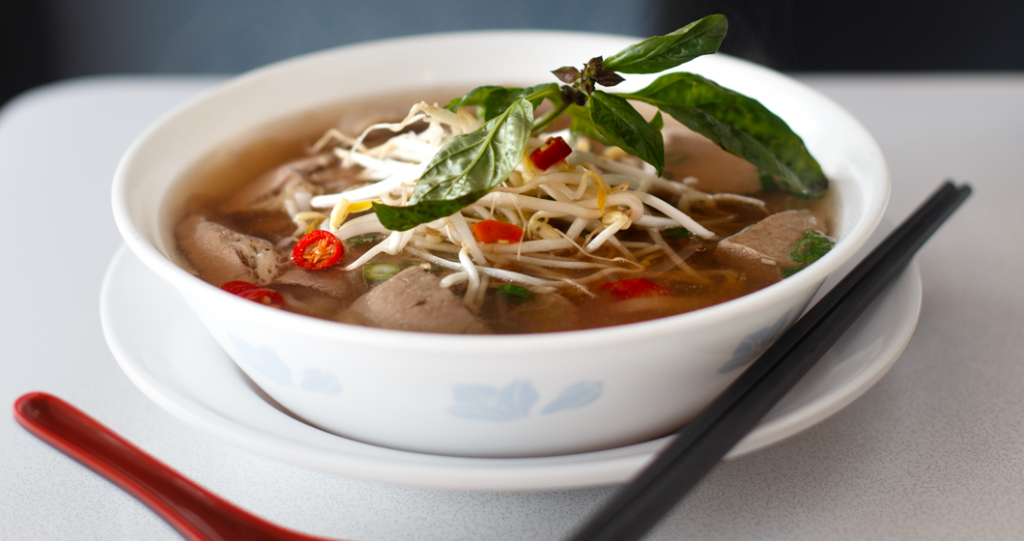 Ginseng
Duck & Pork Noodle Wonton Soup
A refreshing clear broth with 'long and short' – long and chewy egg noodles and little meaty wontons.
Two types of sliced meat add variety and the traditional bbq pork and duck flavours, while bok choy is the perfect slippery vegetable for the soup. Seemingly simple, but packed with flavour!