What better way to spend your Saturday afternoon than catching (arguably) the biggest Australian sporting match of the year? The AFL Grand Final is kicking off this Saturday, September 30, at 2:30 pm. If you aren't lucky enough to watch it live from the Melbourne Cricket Grounds, we've got Canberra's best local bars and pubs playing it live on the big screens. Rally a group of friends or family, and find the same energy, electricity, and thrill as you would in the stadium.
Assembly
Assembly is gearing up for a big one this Saturday. Kitted out with extra screens, The People's Pub is ready to bring you an immersive viewing experience. After the game, make your way to Canberra's favourite beer garden and take advantage of Happy Hour (starting at 6 pm).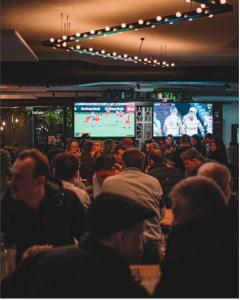 The Pedlar
When it comes to live sport, The Pedlar are experts. Enjoy the game live and loud in their intimate indoor area and become immersed in a crowd of cheering fans and contagious energy. Pair the afternoon with a summer cocktail of your choice or make your way through their impressive list of craft and tap beers or wines.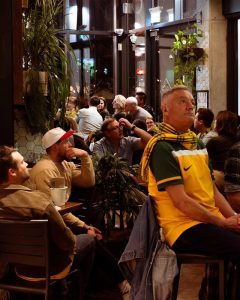 The Dock
Head to the Kingston Foreshore and celebrate in style this Grand Final weekend at The Dock. Get amongst the spirit in their inviting indoor space, featuring an impressive projector wall. The warm atmosphere, friendly staff and stunning waterfront location make it easy to settle in for an extended post-game sesh.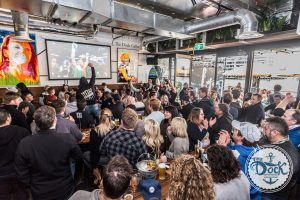 Edgar's Inn
If you want to escape from Canberra's hectic city centre, settle in at Ainslie's local treasure, Edgar's Inn. The intimate atmosphere makes it a go-to venue to gather with friends and watch some live sports. After the game, unwind from the intensity and enjoy dinner in the beer garden.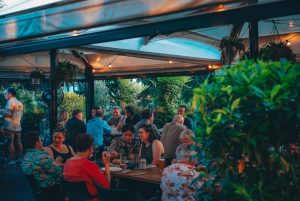 The Duxton
Secure a table at O'Connor's local favourite, The Duxton. Indulge in a late lunch feed with quality steaks, pizzas, and pub classics on offer. With over 25 beers on tap, a curated list of regional wines and an expansive selection of cocktails, they've got you sorted. Their family-friendly atmosphere is perfect for a laid-back, easy afternoon.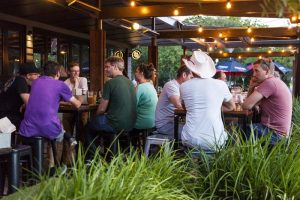 Walt & Burley
Find yourself at another Kingston Foreshore goodie, Walt & Burley. There is never a dull moment with the hustle and bustle of the waterfront terrace and elevated interiors. Get comfy under the big screen and take your pick from the extensive list of wines, beers, cocktails, and non-alcoholic drinks.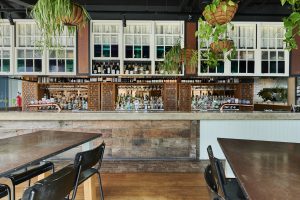 Kingston Hotel
The AFL Grand Final is the perfect excuse to blow off some steam and spend your Saturday at Kingston Hotel. As one of Canberra's original watering holes, 'The Kingo' knows how to create a vibrant atmosphere. Check out the beer garden and treat your table to a round of sharing platters and classic cocktails.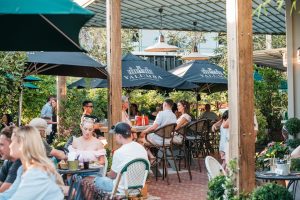 Hopscotch
If you're looking for electric energy, delicious drinks and a guaranteed fun time, Hopscotch will not disappoint. Nestled in the centre of Lonsdale Street, you won't be able to resist sticking around after the game and witnessing the Saturday night antics. With plenty of drink options on tap, an array of wines and tempting cocktail jugs, you're spoilt for choice!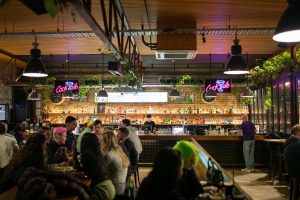 Civic Pub
Where else would you rather be for the big game, than the fan-favourite Civic Pub? The warm, nostalgic ambience is the ideal haven for anyone seeking a classic Aussie pub experience. You'll find yourself in a sea of fans, where you can relish the passionate and lively atmosphere.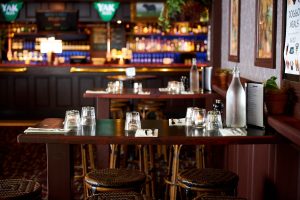 Canberra Labor Club
Located in the heart of Belconnen on Chandler Street, the Canberra Labor Club is the ideal meeting place for an afternoon of live sport. They have made their mark as an entertainment hub, providing the community with a welcoming, casual environment. You can expect their six big screens in full swing this weekend for your party to enjoy.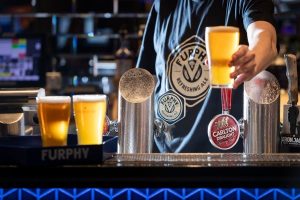 Stayed out late and feeling peckish? Check out Canberra's best late-night food spots.