Car rallies, fitness fundraisers and hip-hop beats – there's something for everyone in Canberra this weekend. Here are 10 of the best things to discover in the city.
1. Kokomo's First Birthday – Friday & Saturday
Have an epic night out at Kokomo's this weekend, as the tropical oasis celebrates its first birthday.  Party with the crew in Canberra's most relaxing vibe.  Grab a drink or a gourmet meal and sit back and enjoy fire twirlers and ice luge!  They've got DJs til late on both party nights, crazy ice sculptures to Instagram, and local legend Mr Michael will be delivering tropical vibes and ultimate classics on Friday.  The Kokomo's crew even have a few surprises up their sleeves, too…
2. Netier National Capital Rally – Garema Place & Kowen Forest – all weekend
The Netier National Capital Rally is the only international motorsport event in Canberra and one of only two international rallies in all of Australia. Head to Garema Place for the Ceremonial Start on Friday at 4pm to meet the international and national drivers, hear the welcome to country and see the cars get waved through the podium arch. All cars will be arriving for spectators to get autographs with the drivers and see all the cars competing, the official ceremonial welcomes will commence at 5:45pm and all cars will drive through the podium arch at 6pm. Then head to Kowen Forest on Saturday and Sunday for all the racing action.
3. Warm Soup, Cool Jazz – Mercure Canberra – Saturday
For the third year running, warm up with Mercure this winter with some warm soup and cool jazz with a hot soup bar, mulled wine, great entertainment and local wine tastings. This event is free to come along to, no entry fees, and runs from 5pm to 10pm.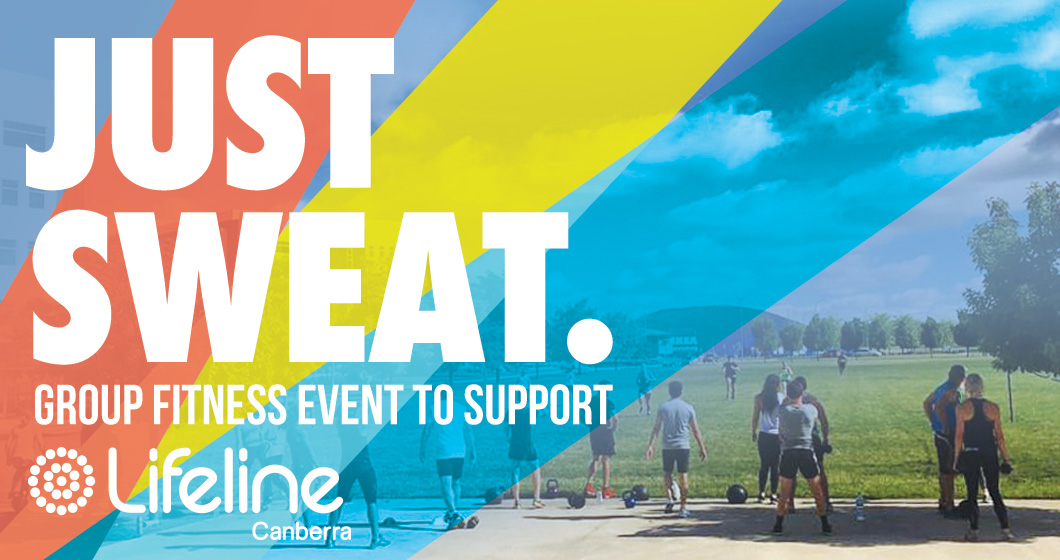 4. Just Sweat – Kingston Foreshore – Saturday
Local boss Ally Stephens is calling on all Canberrans to sweat a little and raise a lot in support of Lifeline Canberra's Lock Up Your Boss initiative. Ally has been thrown 'behind bars' but she hasn't lost control of her staff. Instead, she's using her manpower to host a fitness fundraiser 'Just Sweat' to Support Lifeline Canberra. The Saturday morning fitness session Just Sweat will be a fun, friendly workout where all fitness levels are welcome and all exercises can be modified to suit.  The session outline will include a high-intensity bodyweight circuit, a team fitness relay and a tug of war competition to wrap it up. Meet at Jack Ross Park, 19 Eastlake Parade, Kingston at 8.30am. Ticket info here.
5. Vinyl Lounge Singles Night – NFSA – Friday
It's a singles night … but not as you know it. Canberra's favourite vinyl event is celebrating four and a half years of vintage partying with a free event focusing exclusively on 7-inch singles. Vinyl Lounge: Singles Night at the National Film and Sound Archive lets you bring your own 7-inch singles or choose one from the Vinyl Lounge catalogue to keep the music pumping into the night.
6. Anne Buist – Muse – Sunday
Chair of Women's Health at the University of Melbourne and novelist, Anne Buist, discusses her third book in forensic psychiatrist crime series, Natalie King, This I Would Kill For. Think: family court dramas, cultural clashes and media backlash. Entry fee includes a complimentary wine or juice, and the event is 3pm to 4pm. Ticket info here.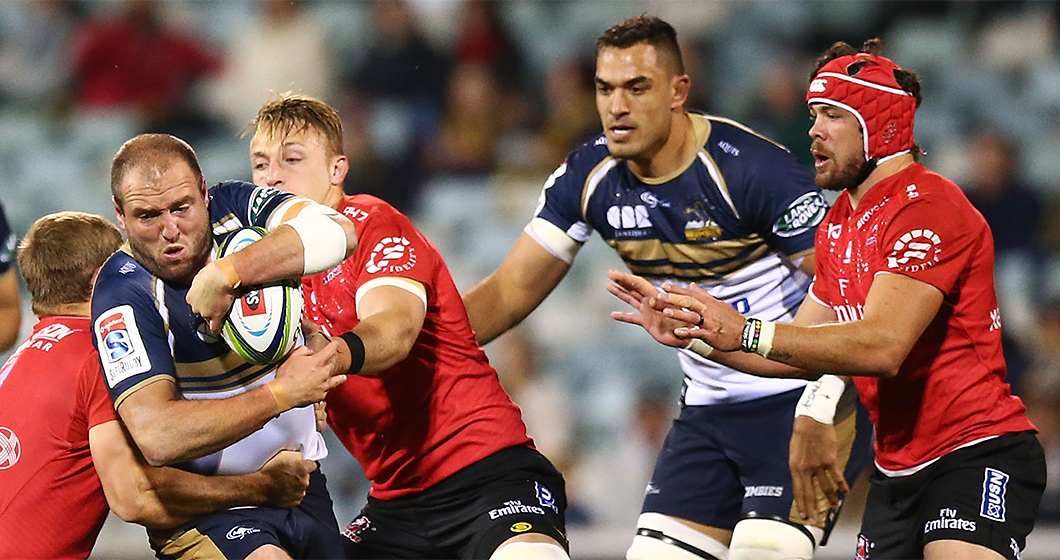 7. Brumbies 15 for 15 – GIO Stadium – Sunday
The ACT Brumbies are aiming to get 15,000 fans to GIO Stadium for their match against the Sunwolves to support charities making a difference in the community. The Brumbies' charity initiative 15 for 15 means if 15,000 fans are in the stands, the team will donate $15,000 to three deserving charities. There is also a great line-up before the Brumbies game, including the ACT Primary School Championship as the pre-match entertainment, the Junior Club March Past at half time and the popular Fans on the Field at full time.
8. Mini-Minties – Royal Australian Mint – Friday
Come along to the Mint for their new children's program Mini-Minties. Join in the hands-on fun connected to this month's theme 'Robots'. Children will see and learn about the Mint's famous robot Titan, plus craft a robot of their very own. The sessions are packed with exciting activities, including craft-making, storytelling, museum exploring and more. All children must be accompanied by an adult and bookings are essential. Sessions are followed by a complimentary coffee for parents and guardians.
9. Farm Gate Markets – Pialligo Estate – Sunday
It's Market Day! Head to Pialligo Estate for a Sunday full of market stalls and activities that will be sure to delight both adults and children alike. With a range of local stallholders showcasing gourmet food, wine and spirits, and live music throughout the day, there will be something for everyone.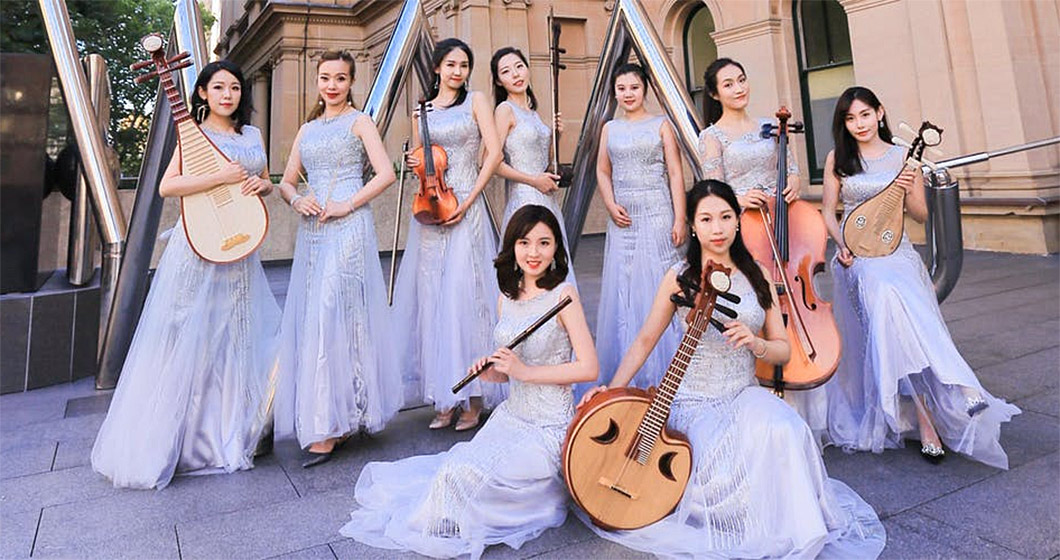 10. Meya Girls – High Court of Australia – Sunday
Meya Girls is an innovative Chinese music band founded to introduce and explore Chinese national music in Australia. The ensemble comprises of graduates from elite music academies who have received many awards in China and have performed at prestigious music centres internationally. In this concert the band will perform traditional Chinese works, such as classic music Blossoms on Spring Moonlit Night and contemporary works, such as Libertango and Basement Mucho.