Whether you're a solo traveller visiting from out of town, or you're just in desperate need of some 'me time', take yourself out and visit some of Canberra's best solo activities. After all, there's no better company than your own!
Morning Markets
There is no shortage of markets to stroll your way through on the weekend. On Saturday mornings, the Lake Burley Griffin hosts The Little Burley Markets, where you'll find curated bespoke food and talented local makers. On Sundays, check out Canberra's famous Old Bus Depot Markets for clothing and jewellery collectors and array of food stalls who set up shop each week. Or switch it out for the Haig Park Markets, serving plenty of coffee, pastries, and fresh produce.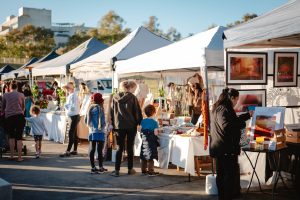 Brunch at Gather Cafe
Gather Cafe is our go-to for a solo brunch. Relish the solitude in one of the booths or people watch at one of the outdoor tables. Serving locally sourced, sustainable, and healthy meals, you'll be debating between the truffle scrambled eggs, green bowl or Tassie salmon hash brown.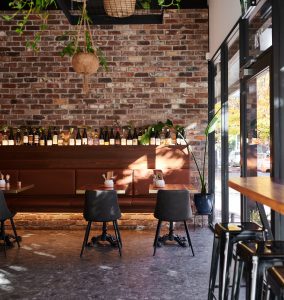 Tour the Botanic Gardens
Escape the city and explore the Australian National Botanic Gardens, nestled at the foot of Black Mountain. Join the free guided tour up Black Mountain or take your time and wander through the rainforest gully, flower gardens and wildlife habitats. When you're finished exploring, rest your legs at Pollen Café with a coffee, or spoil yourself with a massage at the luxurious Jindii EcoSpa.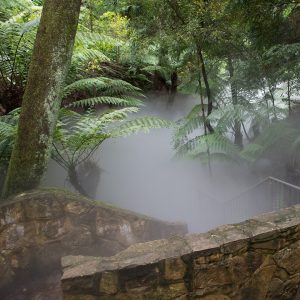 Hike up One Tree Hill
Give yourself a moment to disconnect and explore the vast bushlands that encompass Canberra. One Tree Hill's 8km trail starts just 20 minutes from Canberra's Centre. With spectacular views and beautiful native flora, there's a reason why it's one of Canberra's most popular walking tracks.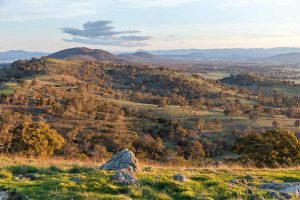 Watch a Movie at Dendy Cinema
Face your fear of going to the movies alone and head to Dendy Cinemas. With plenty of art-house and mainstream films showing, you won't have to compromise your top pick with anyone. We suggest going one step further and checking out the Premium Lounge stocked with gourmet food, wine, and beer, and extra comfy reclinable lounge chairs.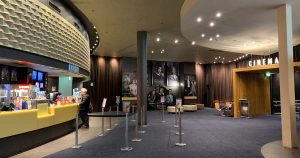 Shopping at Canberra Centre
Take your time and shop at the Canberra Centre at your own pace. With a seemingly endless stream of fashion, home, beauty, and lifestyle retailers. Along with plenty of food and drink stops, you could easily spend all day browsing the stores.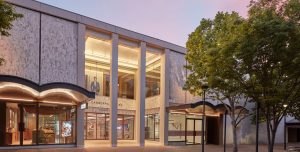 Thrifting
Spend your solo day op-shopping and find unique, stylish, and sustainable second-hand pieces. Pop into the nearest Vinnies, Salvos or Red Cross for bargain deals while supporting a local charity. Or for a more curated selection, check out Goodbyes in Braddon, selling quality pre-loved clothing on behalf of sellers in the community. Or splurge on some timeless luxury pieces at Emporium, where a collection of small businesses are selling pre-loved designer fashion, vintage collection, modern interiors and much more!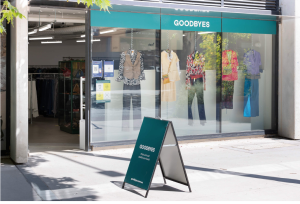 The National Gallery of Australia
Wander through the National Gallery of Australia on your own time. On any given day, browse their ever-evolving collection of over 155,000 works, including the world's largest collection of Aboriginal and Torres Strait Islander Art. Or attend one of their exhibitions, celebrating the incredible creations of Australian and international artists. Then wrap up your visit with a stroll through the sculpture garden and a purchase from the art store stocking exclusive artist collaborations.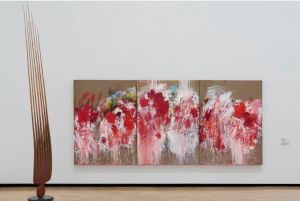 Dinner at Monster Kitchen and Bar
Book a table for one at Monster Kitchen and Bar. The refined, vegetarian menu is driven by locally sourced and seasonal ingredients, offering items like Za'atar roasted cauliflower, miso eggplant and beet tartare, coupled with a drop from their sophisticated list of cocktails, wines, and bubbly.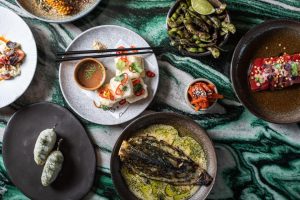 Drinks at Joe's bar
Indulge in a classic cocktail at Joe's Bar. The eclectic interiors are warm and intimate, with plenty of spots to lounge and unwind. Take a seat at the bar-front stools and have a chat with the friendly bartenders or kick up your feet on one of the couches. The lively atmosphere is the perfect place to spend some quality time with yourself.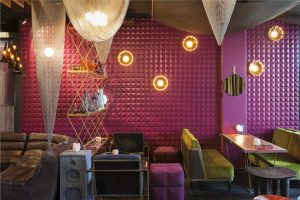 Hungry for more? Check out these 10 laid-back lunch spots for Spring.