This past weekend I spent my Saturday morning doing something that in my perfect world would be a regular occurrence: sampling some of the best French champagne during a masterclass with Kyla Kirkpatrick, otherwise known as The Champagne Dame.
In two hours, Kyla transported the class from the newly opened lifestyle precinct in the Monaro Mall to some of the best vineyards in France, specifically in the region of Champagne, and back.
Over the past month, Canberra Centre has been holding various events to celebrate the opening of the new Monaro Mall. I had never been to a Canberra Centre event, but after attending the Champagne Dame masterclass I immediately looked up what will be on offer towards the end of this year and the beginning of next.
The area where the masterclass was held was light-filled, spacious, and was set up with about ten tables of eight. Each had a beautiful three-tired plate filled with some morning tea including mini caramel tarts, lemon meringue pies, macarons, and tiny toasts with cream cheese and beetroot. The whole atmosphere, combined with the class itself, made the event that much more special.
Kyla's champagne masterclass was interesting, packed full of lessons about champagne and its rich history, and of course fun – impossible not to be when drinking five glasses of some of the best champagne. Kyla is incredibly charismatic and passionate, and I could have listened to her all day.
We tried champagne from different regions of France and Kyla walked us through how to smell, taste, and appreciate the uniqueness of each glass. It was fascinating to hear about how the different temperatures and soils in which grapes are grown produce vastly different results and then be able to see and taste that for ourselves.
Kyla's extensive knowledge of champagne comes from years of experience, having been mentored by some of the biggest and best names in the industry. She weaved anecdotes about her adventures into the masterclass, making it that much more intriguing, personable, and entertaining.
The highlight of the class was when she opened one of the champagne bottles with the bottom of a wine glass! The technique is known as 'sabrage' and is usually done with a sharp knife (or sabre) and was made that much more impressive by Kyla, who remained completely poised and sophisticated while showing us one of her best party tricks.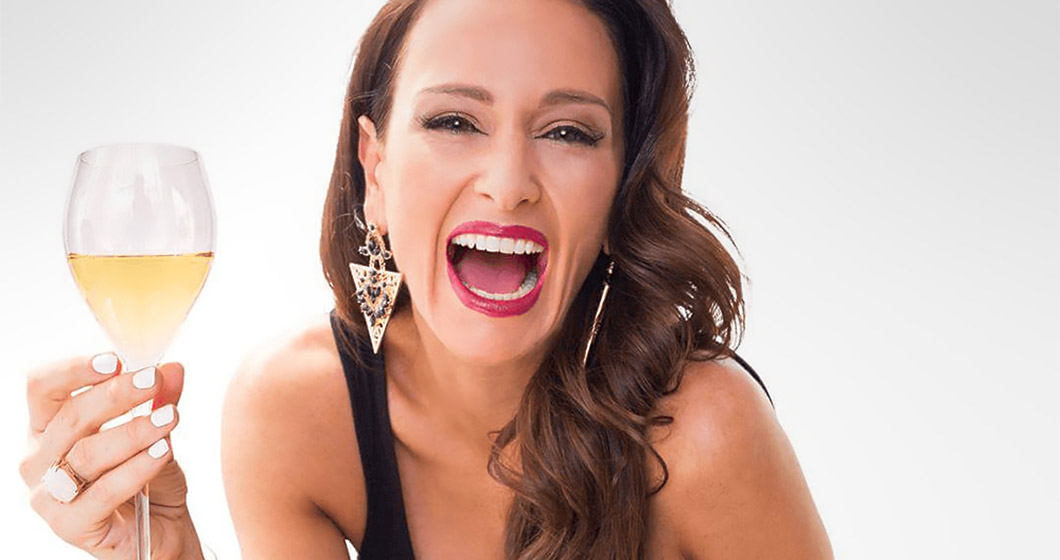 While I won't be trying this trick at home anytime soon, I did take away three other lessons from Kyla's masterclass that I will be sharing with anyone who will listen:
Tip 1: This was probably the most surprising: Throw out your long champagne flutes. These flutes were created for the sole purpose of preserving champagnes bubbles, and destroy other aspects which champagne-makers work so hard to perfect, such as the aroma. During Kyla's masterclass, champagnes were served in regular wine glasses, which Kyla explained allow you to smell the champagne better which improves your taste and overall experience of drinking. What to do with all those flutes you ask? Try using the bottom of to open another bottle of champagne… Just kidding!
Tip 2: Although Kyla impressed the class with her sabering skills, she showed us a much safer way of opening the bottle. She taught us that when opening champagne, it is best to untwist the cage of the cork, but leave it on top of the cork while opening it. This allows you to control the cork better and ensures that it does not pop unexpectedly. Then, instead of madly twisting the cork from the top, rather twist the actual bottle. In about two turns, the cork will be released into your hand with a small pop, which Kyla explained is the most polite sound a champagne bottle can and should, if you're a stickler for etiquette, make.
Tip 3: The third lesson we learnt from Kyla was about how to preserve the freshness of a bottle of champagne. Three things that champagne does not like: light, (which is why the bottle is tinted green), fluctuations in temperature, and vibrations. To keep your champagne (or sparkling wine if it's not from the region of Champagne, France) as fresh as possible for this year's Christmas celebrations, make sure you avoid its enemies!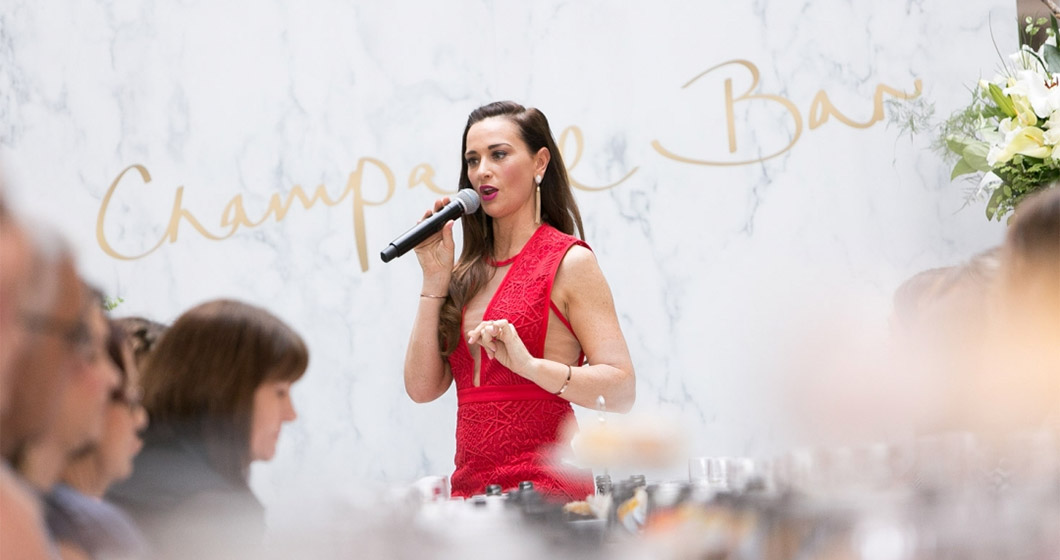 After finishing the class, I felt on top of the world (and a little tipsy) with my new knowledge about champagne. I would highly recommend attending The Champagne Dame's masterclass the next time she is in Canberra and hope to do so myself. In fact, some people at the class on Saturday had attended three or four of her masterclasses in the past!
It is also worth checking Canberra Centre's website to see other experiences and events on offer in the future. It's such a fun and different way to spend a morning, whether by yourself or with a group of friends, and you never know what you might learn.
I, for one, am going to annoy everyone with tidbits learnt from Kyla, and wait in anticipation for any future classes she runs or books she releases about her glamourous adventures in the world of champagne.