'Shokudo' the Japanese word for dining room, restaurant, or more importantly, Canteen was the inspiration for owners of beloved ramen joint Ramen Daddy on their newest venture.
Providing a space to meet and dine at the Dairy Road Precinct, Canteen Ramen Bar and Bottle Shop will be joining a growing list of local venues such as Brodburger, Capital Brewing Co and Vertikal Indoor Snow Sports.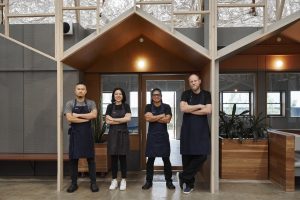 Putting a spin on the much-loved Japanese and Taiwanese classics, Co-owner Eddie Ming will work alongside Head Chef Regi Enriquez (from Ramen Daddy and Fox & Bow) and Sous Chef Ao Ll (from Aubergine and The Boat House) to bring diners a modern Japanese street food menu.
An evolution of Ramen Daddy, Canteen's menu will include their famous ramen, as well as rice bowls, noodles bowls, 'sandos' and snacks, with a generous sake and local wines menu.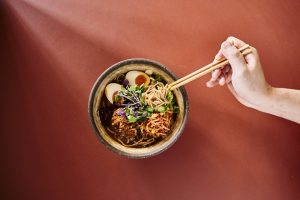 Partnering with Molonglo Group, Craig Tan Architects Melbourne and Swell Group Canberra to create a brand with a fun yet sophisticated vibe, inspired by the handcrafted details of Japanese architecture, the large restaurant includes features such as an Izakaya bar, shared courtyard and outdoor garden and even a noodle room.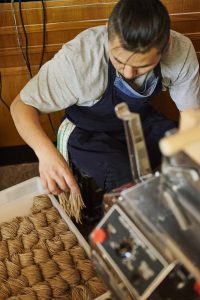 Perfect for a quick bowl and sake for lunch, post-work drinks or an intimate dinner, Canteen offers a refined dining experience in the growing foodie hub of Dairy Road.
Opening mid-August, follow their latest news on socials.