We were made for each other – the mantra of Woden's new eatery by a team who first and foremost are just happy to finally bring a pub to Woden. As the biggest venue on Westfield Woden's new Bradley Street food precinct, Fenway Public House is introducing a new beat to the area. As the name suggests, Fenway is designed to suit everyone and has those 'home away from home' vibes. "The design for Fenway Public House was based on creating an urbane beer garden vibe that was inspired by a love affair with the architecture and colours of the "Green Monster" which is a huge left field wall and seating area at Fenway Park Baseball stadium in Boston." Said Rebecca Dawes, Interior Designer and Director of Koda Design Interiors.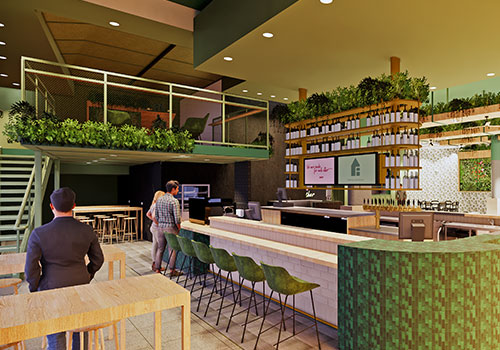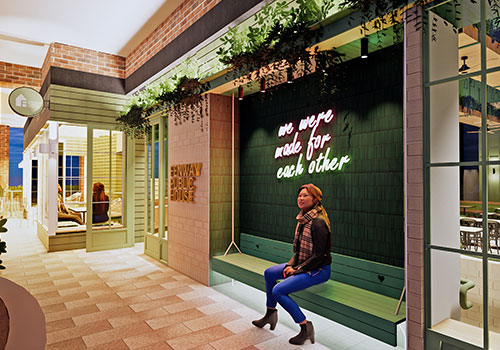 Think 50 shades of green. From the fernery to Frankenstein and the vibrant food – Fenway pays homage to its Boston namesake known as the 'Green Monster.' Only in this case, the monster isn't scary, instead he is full of personality and potentially in love – just take a look at the mural on your way in created by local artist John Voir!
"We explored a saturation of green colours and textures in the design to create a variety of spaces that each had a rich, unique personality and vibe."  said Ms Dawes.
As you enter the precinct you can't help but stop for a moment and absorb the expansive eatery. It's the perfect combination of classics and comfort foods only produced at a higher quality in the hands of some pretty illustrious chefs. I'm talking handmade pastas, slow cooked sauces, daily market fish deliveries and the best of local offerings including Three Mills Bread Head burger buns. Frankenstein's spirit is pulled through the menu, the monster mains ring true to their name, I've seen the ribs and schnitty in the flesh and my advice is that only those with a monster appetite should take them on alone.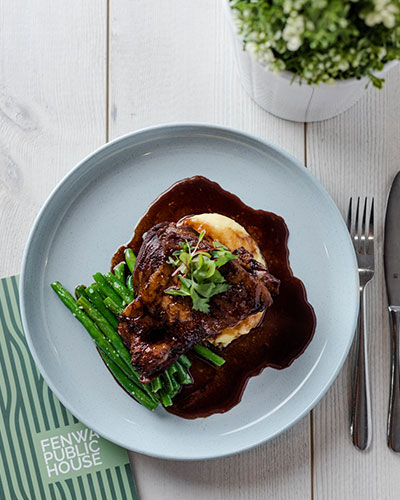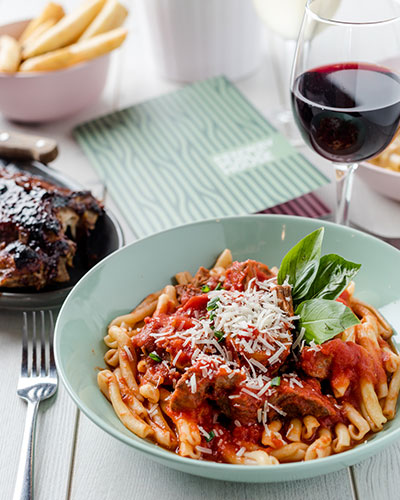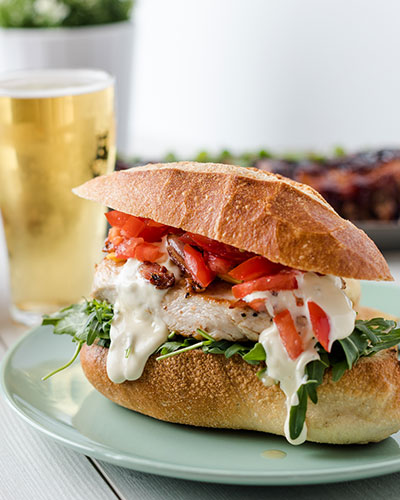 The morning time slot is a little quirkier to suit Canberra's competitive brunch scene. You'll find loads of nourishing meals to fuel you before a weekend shop plus a few sweet extras like fairy floss pancakes and French toast. Expect smallgoods from Balzanelli and Pialligo, free range eggs from Hilltops and bread from Silo Bakery.
Live music will entertain the weekend breakfast and afternoon crowd while jazz nights will be introduced on Tuesday nights. The Marquee inspired cocktail sunroom spills out onto the outdoor garden space. Here you'll be enticed to try a cocktail from the list which plays on baseball slang for names.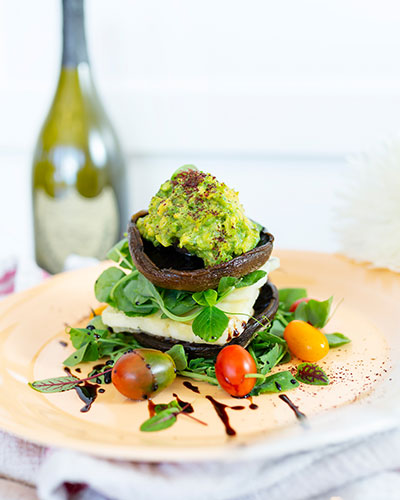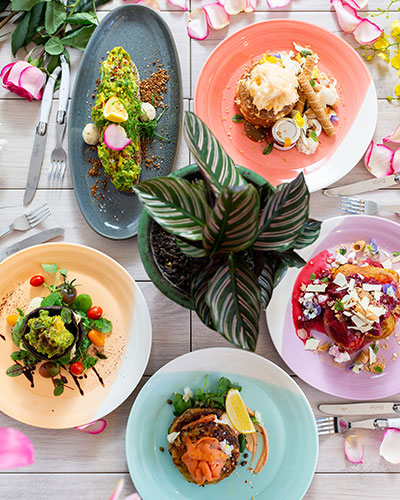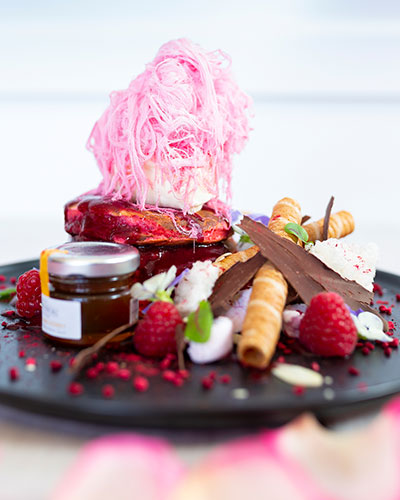 Named after Fenway Park for their unrivalled enthusiastic and exciting atmosphere, Fenway Public House is following in those footsteps creating a truly unique watering hole for Canberra. With a capacity of 350 people, its own Fenway (kid's) park and large integrated TV screens, Fenway will undoubtedly be the place to visit for private functions and annual calendar events.
Launching Thursday  18 April
Bradley St Westfield Woden
Open Saturday & Sunday Easter long weekend from 7am.