Want to satisfy your morning hunger with something nourishing and delicious? We've found Canberra's best breakfast bowls to add to your list. Whether you're craving a dish packed with leafy greens or something a little sweeter, there are plenty of variations to choose from.
Gather Cafe
Located on Mort St in Braddon, Gather Cafe is the people's choice for securing a healthy and tasty breakfast. Their Gather Green Bowl does not disappoint, with roasted cauliflower, zucchini, broccolini, a poached egg and sprinkled with nuts and seeds. Enjoy a slow, easy morning at their intimate and relaxing location.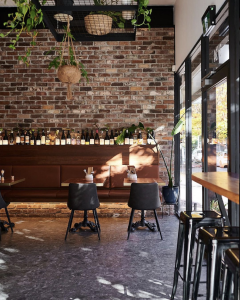 Roy Jr.
Start the morning right with a Good Life Bowl from Roy Jr., packed with kale, spinach, broccolini, minted peas, quinoa, corn, avocado, halloumi, toasted nuts and poached eggs. It's almost too easy to lounge in the booths and spend your day at Canberra's new inner city café.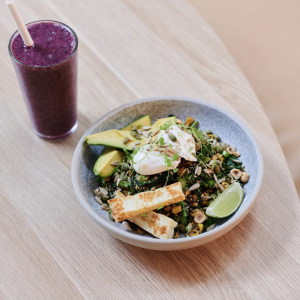 Deakin & Me
Feel at home at Deakin & Me. Drenched in hanging plants and floor-to-ceiling windows, it's perfect to spend your morning into early arvo. Their Super Bowl is fuelled with roasted broccoli, achiote baked pumpkin, charred corn salsa & white bean queso, avo smash and salsa macha. Go all out and treat yourself by adding halloumi or chorizo too!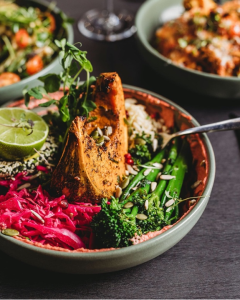 Walt & Burley
Kingston Foreshore's Walt & Burley has more than just stunning lake-front views and effortless, intimate decor. Their Green Breakie Bowl is packed to the brim with kale, broccolini, roasted pumpkin, avocado, tahini, and quinoa. Start your day right soaking up the gorgeous views while enjoying a serve of their green goodness.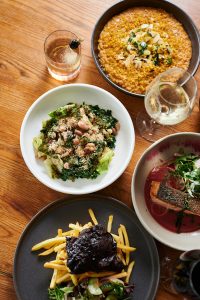 ARC
Stop by ARC café, where you can indulge in a cheeky breakfast sesh and soak up the interiors painted in delicate orange tiles. Their Green Bowl is equally appetising, with sauteed broccolini, brussels sprouts, salted zucchini, poppy seeds and lentils. Sit back and stay a little longer with a glass of wine, beer or mimosa!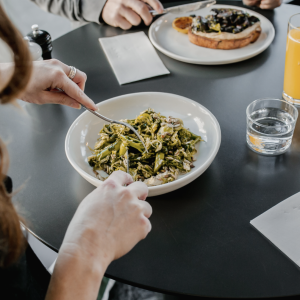 Local Press Café
Another Kingston foreshore cult favourite, Local Press is driven by health and sustainability. Using unrefined and unprocessed wholefoods, free-range animal proteins and in-house made ingredients wherever possible. So, you can rest assured their Veggie Bowl is made with nothing but the best. Filled with broccolini, carrots tossed in za'atar pesto, sesame-crusted avocado, pickled cabbage and miso puree, it will make your body and the planet feel like new.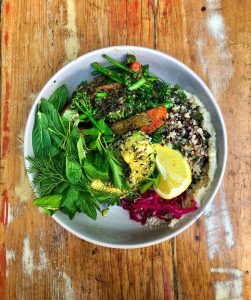 Two Before Ten
There is an abundance of choice between 11 of Two Before Ten's Canberra locations. Their Hobart Place café stocks their Wellness Bowl, with roasted pumpkin, quinoa, avocado and hummus, topped with dried cranberries, nuts and citrus dressing. Or switch it up with Aranda's Kimchi Garden Bowl, serving seasonal veggies, stir-fried kale and spinach with house made kimchi and Asian dressing topped with shallots.

Eighty/Twenty Food
Fuel your sweet tooth this spring with one of Eighty Twenty's acai bowls. The Crunch Bowl is perfect for any granola fanatics or opt for the Summer Bowl for something more fruity and creamy. Or, if you're just after the classic acai spread, stick with their Original 'O' Bowl. With seven cafes scattered across Canberra, there is nothing standing in the way of you satisfying your acai cravings.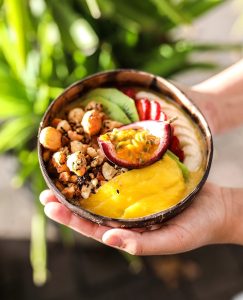 Looking to pair your morning bowl with a pick-me-up? Check out Canberra's best matcha lattes.