For as long as I can remember there has always been one day of the year that I seem to look forward to the most. Be it Christmas, Easter, anniversary with bae or NYE – don't get me wrong I love a good celebration but call me selfish for pinpointing my birthday as my pick of the bunch. A day just about me which everyone feels obliged to celebrate, oh the feels.
I have the fondest memories of birthdays as a child, teenager and even as a young adult. From presents to parties with your best friends and fam and everything in between – what's not to love? Each year I'm told those birthdays feels would fade so I made it a mission to ensure this year wasn't going to be that turning point.
I found myself sitting in front of my computer at work thinking how on earth will I celebrate 25. I always said to myself that once I hit a quarter of a century I would start doing grown up things like saving for a house, staying in on Saturdays, eating food from the pantry at home instead of splurging on three course meals at luxe restaurants and not spending almost my entire salary on plane tickets out of here.
But the 14th of June 2018 saw me doing the exact opposite to all these things. Being the OTT kind of gal that I am it also saw me turning my birth-day into a birth-looooooong weekend and what better way to celebrate than with a sneaky trip to the sunshine state to visit my bestie.
The weekend started on a Thursday and involved a sleep in, a Nutella donut bouquet delivery, which subsequently turned in to breakfast (calories don't count on your birthday), lunch with some of my closest pals and of course a flight to the Gold Coast where the fun really began.
Friyay was a road trip from Palm Beach to Byron Bay where the motto is 'cheer up, slow down, chill out.' I took this advice on board, really stopping to smell the roses… I mean sunflowers! I quite literally started my day in a sunflower field followed by breakfast at The Farm. Skipped along the shop fronts of the cutest little boutiques Byron has to offer, followed by a relaxing stroll along Main Beach where I really took in the serenity of Pacific Ocean waves crashing against the golden sandy stretch of coast whilst I soaked up all the winter sun – and boasted about it on social media while my followers froze their butts off in Canberra.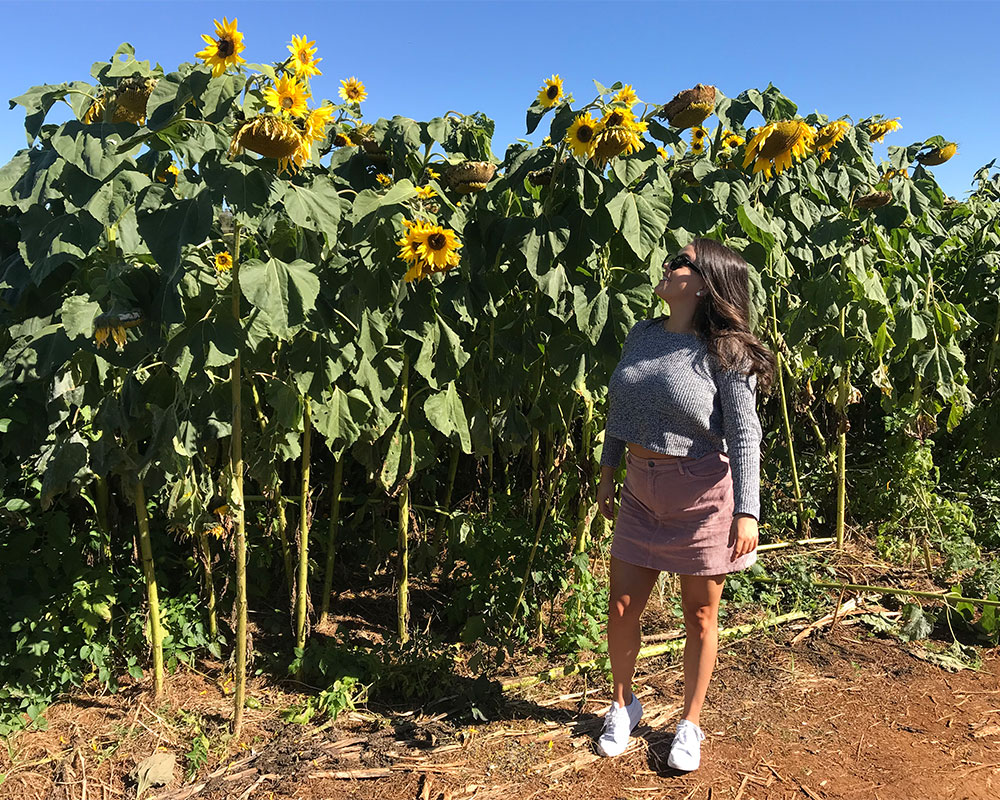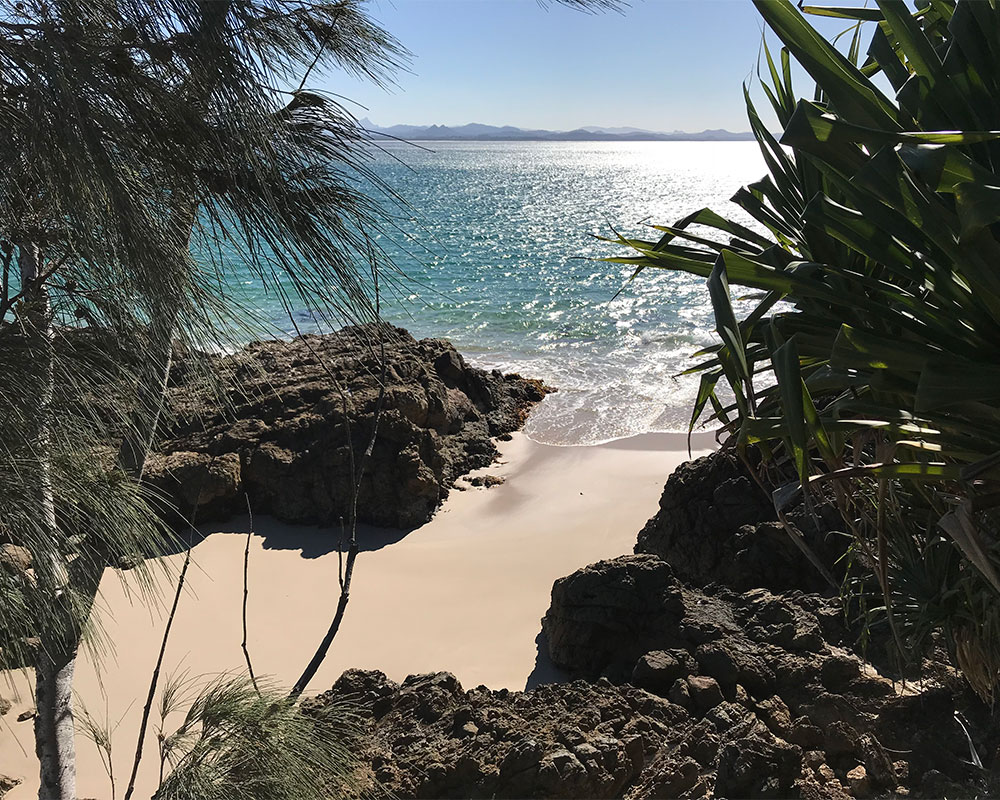 In true birthday style my low key lax weekend turned lavish (and a little wild) real fast. By the time Saturday rolled around my BFF and I were all zen'd out. Que: dancing shoes.
Saturday night was what I was really looking forward to, I was feeling 25 but tonight was all about 19. I am eluding to a visit to Nineteen, located on the top and 19th level (duh) of The Star Gold Coast's new six-star hotel, The Darling. One foot through the door I was already feelin' fancy. I was greeted as soon as I walked out from the elevator by the gorge reception staff wearing black sequin dresses who escorted me to the marble wrapped, gold covered bar where I was handed a cocktail menu. One glace and I already knew what I wanted to down. A chilli coconut martini was the first drank that caught my eye and mmm was I glad it did. If you haven't already tried one think creamy, smooth coconut goodness followed by an aftertaste of chilli with a little heat! Sounds weird I know. But seriously don't knock it until you try it.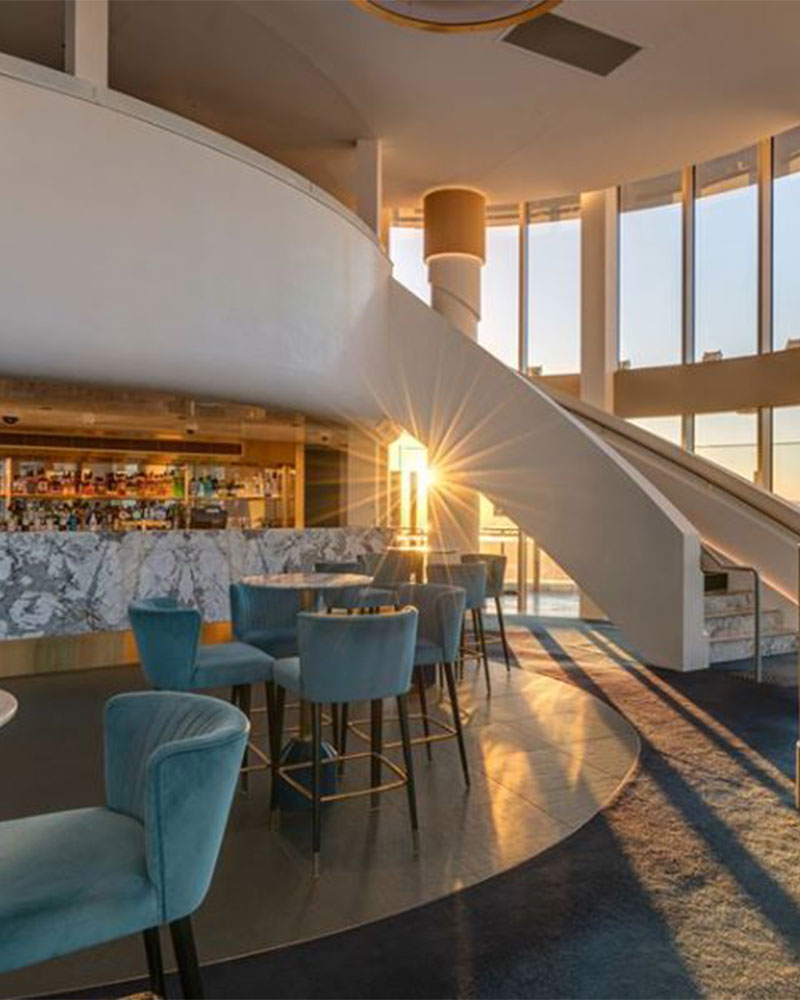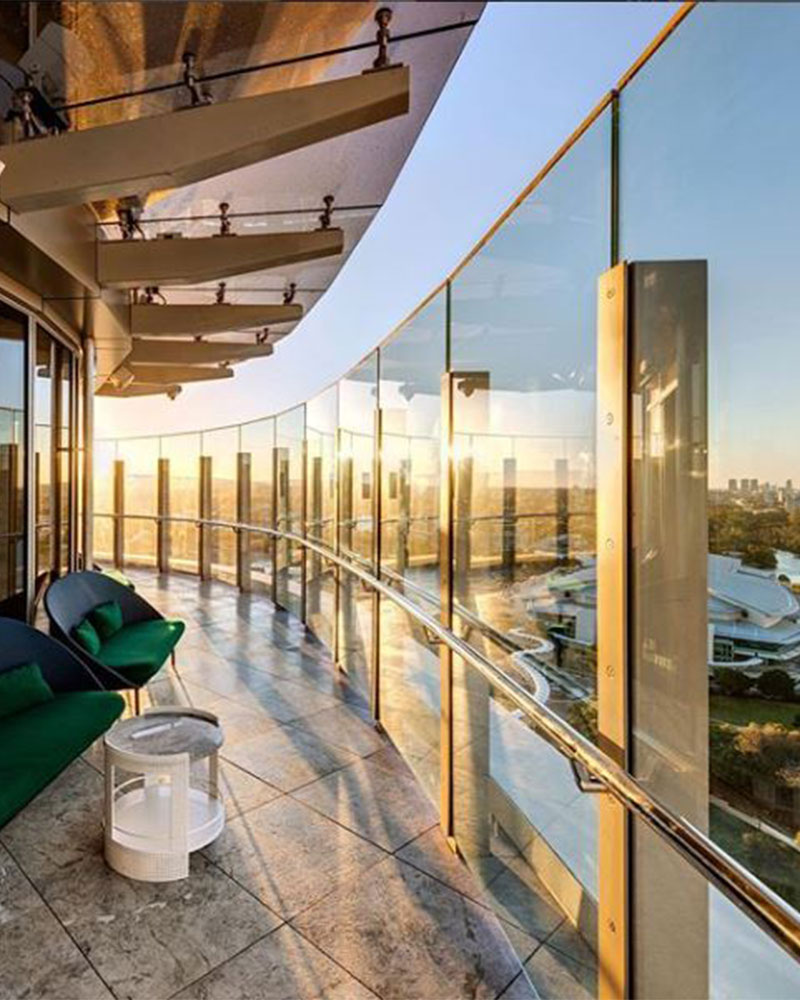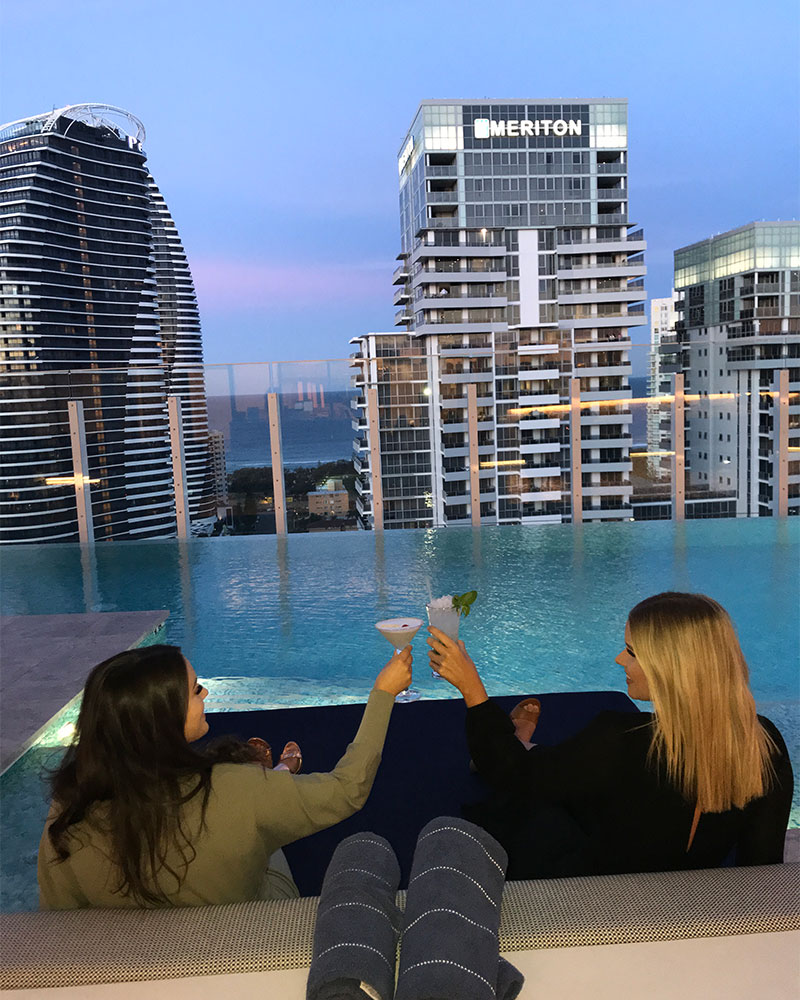 Stepping outside I was met with sweeping views of both the city and sea and of course the main attraction an infinity pool from which dreams are made.
The evening continued with cocktails on cocktails, bulk laughs and good company all while taking in the amazing scenery Nineteen had to offer from the comfort of a pool side lounge. The early hours of Sunday morning crept up almost in flash and I'm sure you can all guess how the rest of that day went. ZzzZZZzZ #recoverysunday.