Situated on the St Georges Basin in Shoalhaven, Wrights Beach dotes luxury waterfront properties that many of us would kill to retreat to during the summer holidays.
We spent an entire weekend at one of these homes, wining and dining, swimming off the private jetty and soaking up truly incredible views. Now available to rent through Supercalla Private Properties, you too can score a holiday at one of these gems.
Firstly, the design of Driftaway is impeccable – seamlessly blending with the natural beauty of the surroundings, through the open plan living area, polished concrete and bifold glass doors.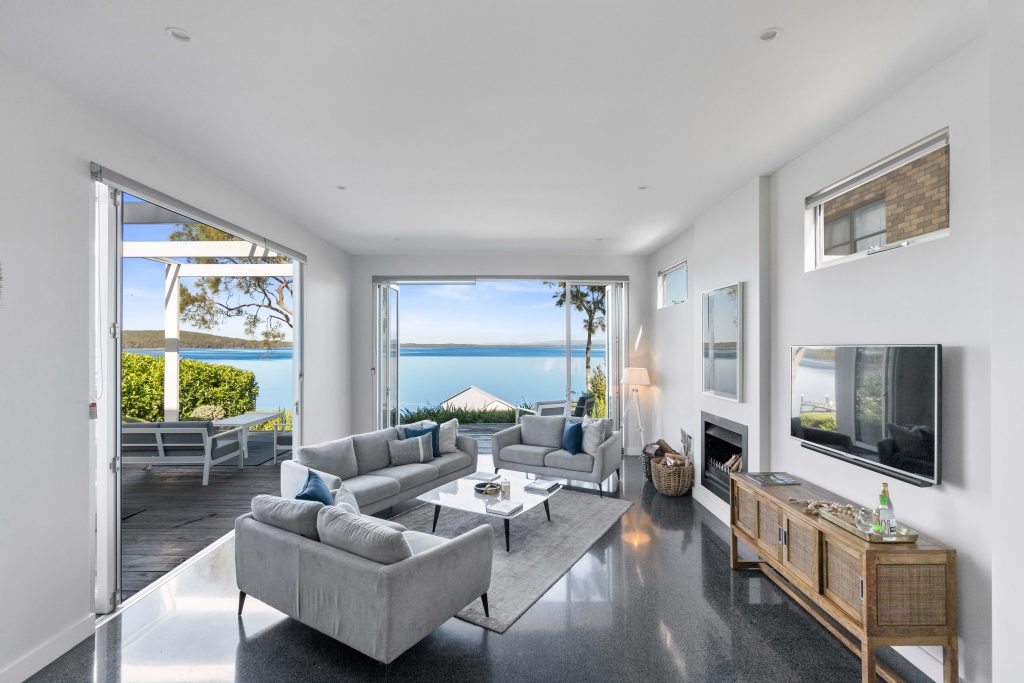 Being the food connoisseurs we are, the gourmet kitchen boasting every appliance and kitchenware we might need does not go unnoticed. Persuading you to take your meals outside, there are ample outdoor spaces, whether it be on the deck, outdoor table or down at the boat house.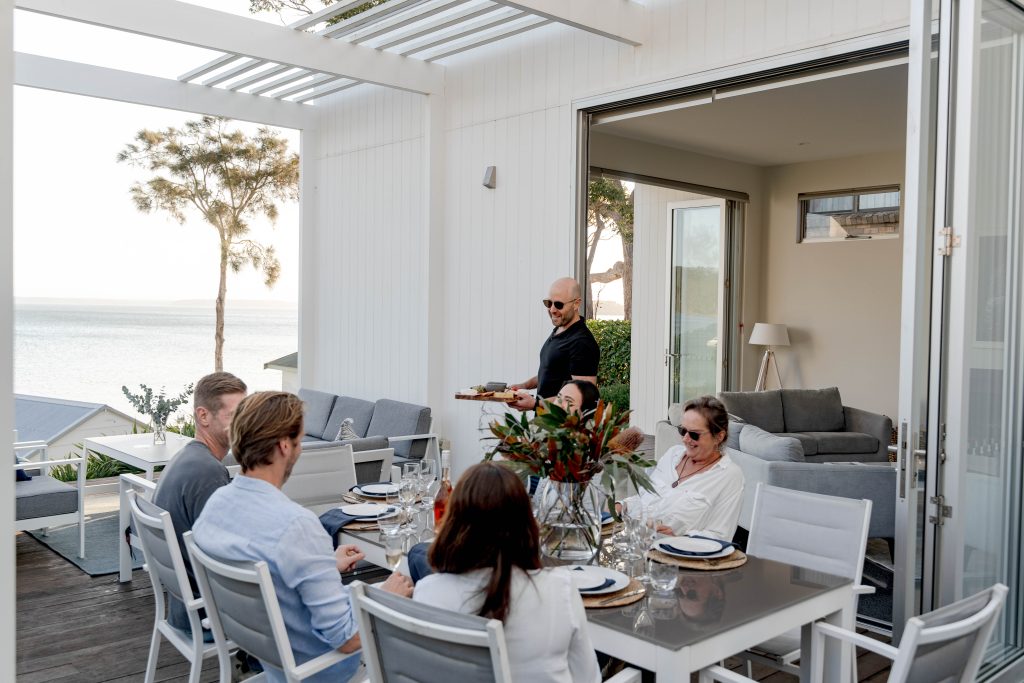 However, if cool South Coast weather persists, as it sometimes does, retreat inside and curl up in the spacious living area with the fireplace burning.
Made up of four bedrooms and two bathrooms, Driftaway is designed to host up to eight, inviting families and close groups of friends. Split downstairs and upstairs, there is plenty of space to ensure everyone gets that healthy dose of R&R. For those lucky enough to score the master bedroom, we recommend starting your morning off slow, waking up and taking in breathtaking water views.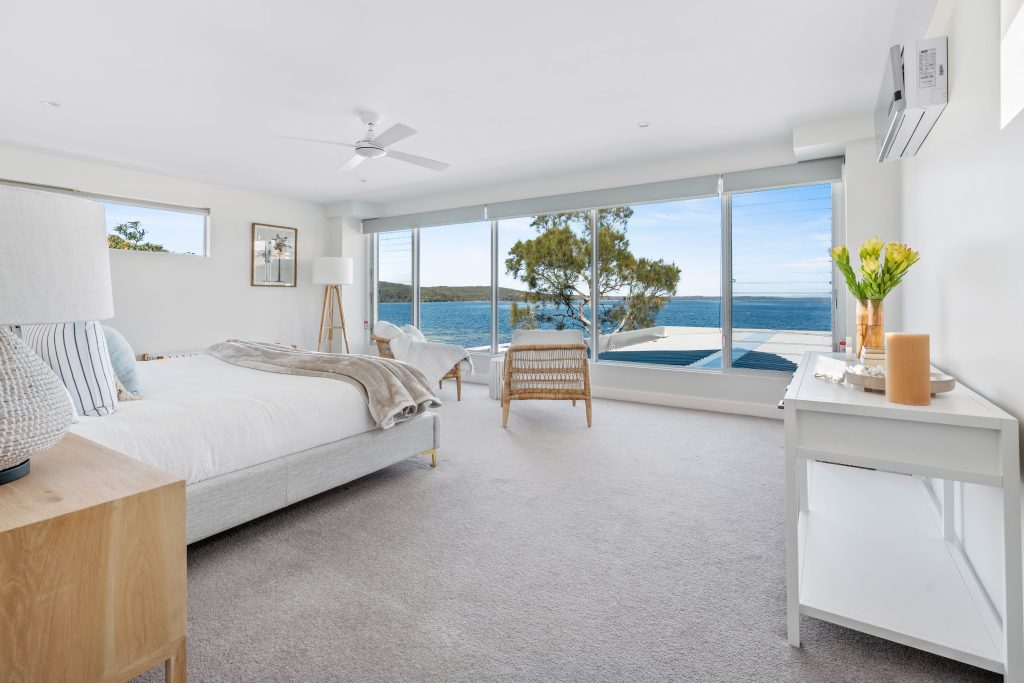 The property's location puts water activities at the forefront. In the late mornings, we'd move down to the boat house, furnished as a living area, and utilise the private jetty. In between swimming, kayaking and getting stuck into our latest novel, the hours simply slip away, and before you know it the sun starts to set and it's time to head back to the main house.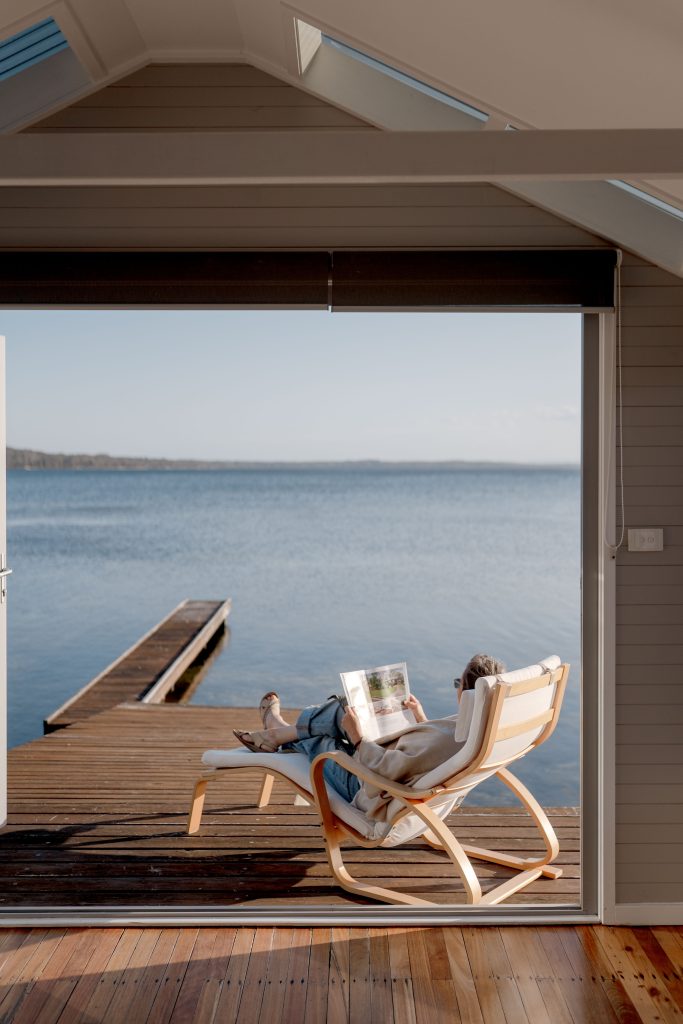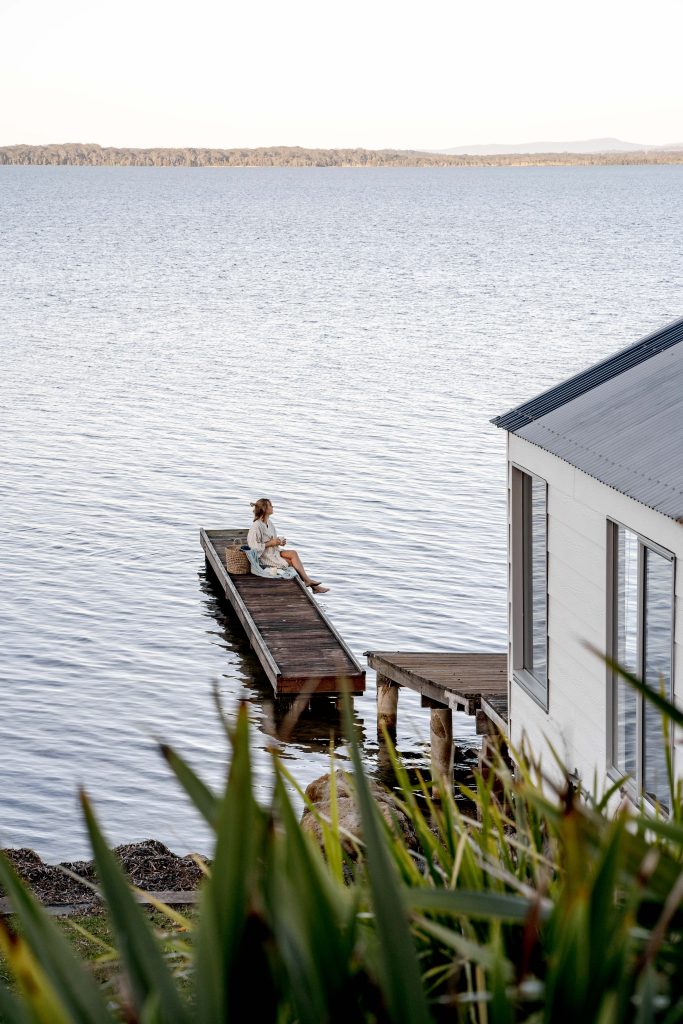 If you're interested in exploring more of the area, Wrights Beach is nearby the world-famous Hyams Beach with that sparkling white sand and other attractions including Booderee National Park, Vincentia and Huskisson.
Now taking bookings, visit Supercalla's website to secure your holiday at Driftaway.