From 26 May to 17 June 2023, Vivid Sydney will fuse art, innovation and technology in collaboration with some of the most boundary-pushing artists, thinkers, musicians and culinary experts of our time. An annual celebration of creativity, innovation and technology, if you haven't had the opportunity to witness the Festival in person just yet, let our must-see guide persuade you.
LIGHT
Vivid House
An immersive 360 degrees experience through four awe-inspiring artworks, Vivid House will take you on a hyper-real journey across Australia's mountain peaks, verdant valleys and more. With each showcasing a part of Australia's breathtaking landscape, marvel at the beauty of our country.
City Gazing Sydney
Amsterdam-based design studio, VOUW is continuing their ongoing global City Gazing series in Sydney for Vivid. Recreating a view of the Earth from space, the work imagines looking down on Sydney from the stars over the last 100 years, as a map floating above our heads.
Inside Out
A celebration of Australian interior design, Inside Out will see projections display beautiful hand-drawn wallpaper and fabrics on Customs House. Pulling work from the Australian Museum of Design's expansive collection of more than 7,500 works from the 60s, 70s and 80s, the designs follow through three decades of Australian décor and style.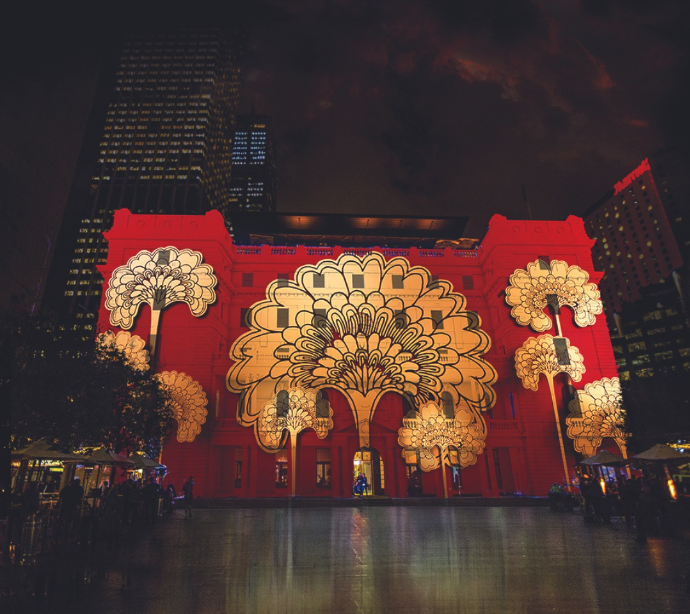 FOOD
Vivid Chef Series: Fred's x Jackson Boxer
Pairing cutting-edge global chefs with iconic Sydney restaurants, Vivid Chef Series will showcase unique collaborative dinners with exclusive menus. One of the collaborations to put on your radar is Paddington restaurant Fred's and London's hottest chefs and owner of Brunswick House, Jackson Boxer. Arriving at two-hatted Fred's, Jackson will pair his classic yet iconoclastic approach with head chef Hussein Sarhan joyful flair for pleasure over perfection. Drawing on the traditions that have honed them to craft a future-gazing menu that is both a homage to flavour and a celebration to Australia's native produce. This pop-up will run for four nights only from 4-7 June. 
Carriageworks Night Market
Carraigeworks will once again play host to Vivid's one-night-only Night Market on 16 June. Curated by Australia's leading sustainable chef Matt Stone, the event will celebrate sustainable food practices, embrace authenticity and focus on using the best produce from across NSW. Showcasing an exciting and diverse array of Sydney's restaurants, bars and producers, expect to see the likes of Queen Chow, Sake, Three Blue Ducks and Messina.
Vivid residence
As part of the Festival's newest pillar, Vivid Food, which will deliver a gastronomic program of pop-up foodie experiences, Vivid Residence should be on the top of every foodie's list. The event will see New York chef and owner Daniel Humm of three Michelin-star restaurant Eleven Madison Park do a two-week residency at Matt Moran's Aria. Making headlines when he changed the entire menu of the former World's Best 50 Restaurants number one eatery to plant-based, he will bring both his team and visionary approach to cuisine to Sydney from 6-17 June.
Music
Tumbalong Nights
Catch 12 nights of live music at Tumbalong Park in Darling Harbour. With artists from Africa to Arnhem Land, as well as Sydney's finest acts, Tumbalong Nights is free for all to attend. Music starts from 7:30pm each Thursday to Saturday with kids shows each Saturday from 5-6pm.
Vivid Sydney Supper Club  
Vivid Sydney's late-night lounge is back with Supper Club! Transforming Mary's Underground into an intimate cabaret lounge, drag extraordinaire and beloved star of stage and screen, Trevor Ashley will return for a show like no other. Each Friday and Saturday night during the Festival, expect jazz and soul to acoustic alt-rock, ultra-glam drag, burlesque, comedy and everything in between.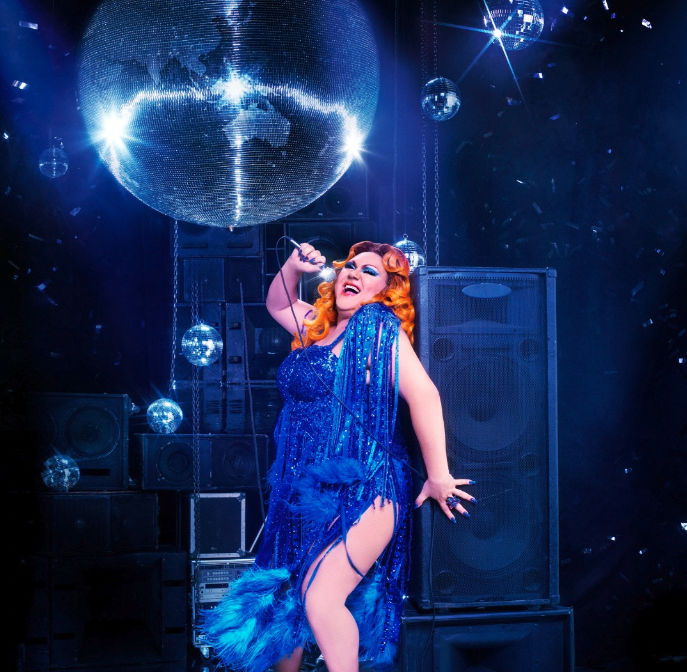 IDEAS
Mike White & Jennifer Coolidge in Conversation  
Join creator, writer and director of The White Lotus, Mike White, in conversation with star of the series, Jennifer Coolidge on 10 June. In a Vivid Sydney exclusive, these two long-term friends will do a deep dive into the power of storytelling, satire and friendship, featuring insightful and hilarious anecdotes from decades working in Hollywood.
Nocturne: An Immersive Journey
Wander on an immersive 90-minute audio journey through the hidden streets and laneways of The Rocks. Contemplative and dream-like, Nocturne will transform familiar sites into poetic landscapes in a theatrical swirl of ideas and feelings about darkness and the unknown.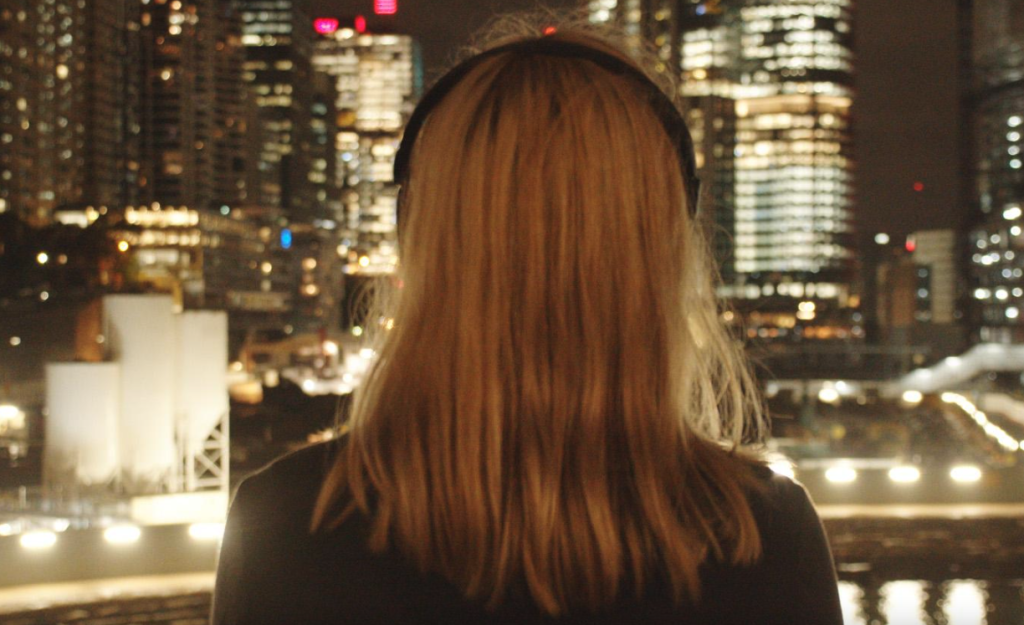 Check out the full program of events on Vivid Sydney's website.